Are you planning to go on a city trip to Stockholm? Then you've come to the right place! On this site you will find a lot of information. After dozens of visits to the Swedish capital, I have already discovered a lot (but certainly not everything). Are you overwhelmed by the fantastic offer of the Swedish capital? I listed the 10 sights in Stockholm that are absolutely unmissable for me: Stockholm's 10 Must-See Attractions!
1. Gamla Stan
The old town in the heart of Stockholm is not to be missed. Yes, it is quite touristy, especially on the two main streets of this island, but don't let that put you off. You will find authentic boutiques and restaurants, you can get lost in the narrow alleys (of which this one with its 90 cm is the narrowest) and there are also quite a few sights that you should not miss when you are on a city trip in Stockholm such as Stortorget, the Royal Palace and Järnpojken )
2. City hall (Stadshuset)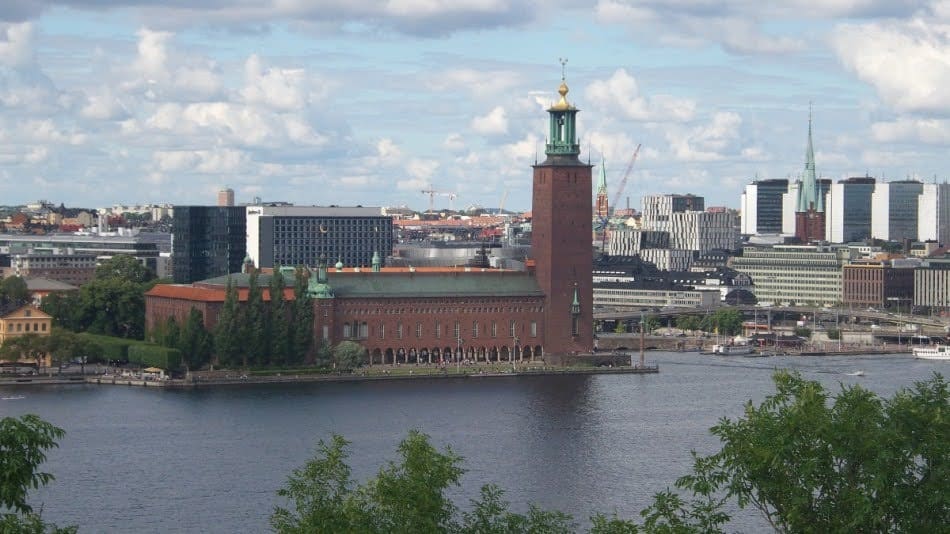 The Stockholm City Hall is an iconic building. It is the place where the Nobel Banquet is held every year. In the restaurant in the basement of the town hall, you can order the menu of that banquet. Warmly recommended!
The courtyard and gardens of Stadshuset are free to enter. You can take guided tours to visit the tower (with a view over the city) and the rooms of the Nobel Banquet. More info can be found here.
3. Vasa museum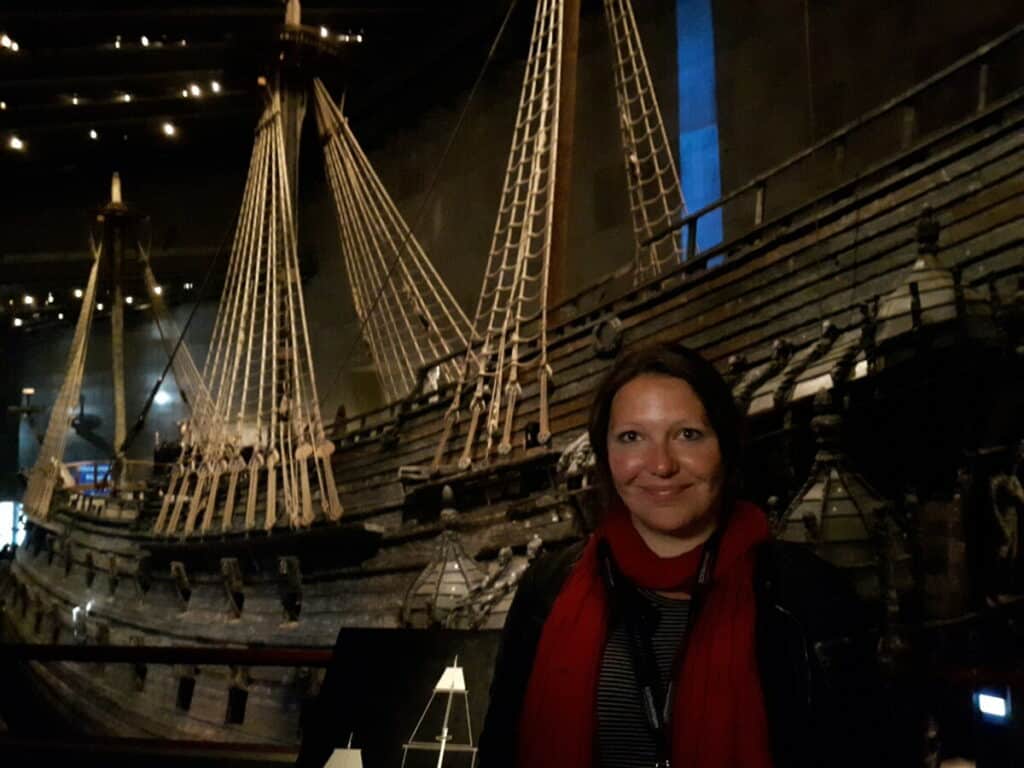 The first time I entered the Vasa museum I only stammered 'wow '. I was very impressed and still am a few visits later. The Vasa is an impressive ship that lay at the bottom of the sea for 333 years and was salvaged in the 1960s. An absolute must see!
Good to know: included in Go City Stockholm All Inclusive Pass.
4. Skansen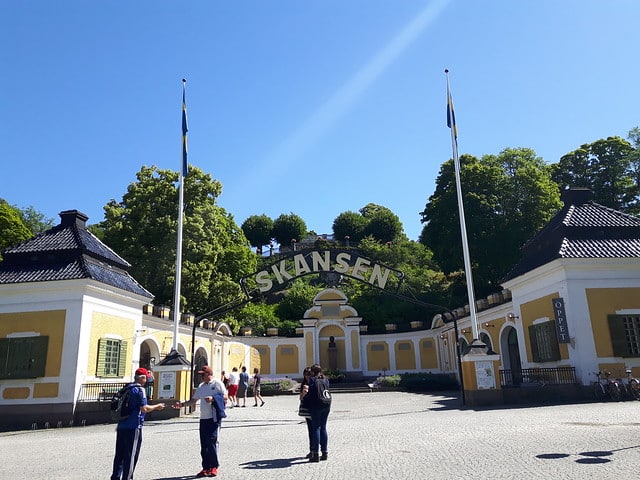 A large open-air museum where you can find houses and other buildings from all over Sweden and from various time periods, combined with a children's zoo where you can see seals and moose and extras such as Baltic Sea centre. That is Skansen in a nutshell. If you are in Stockholm around one of the Swedish holidays like Christmas, Lucia, midsummer or Valborg, then you can experience it in the most authentic way in Skansen.
5. Nordiska museet
One of the most beautiful buildings in Stockholm! Inside you can discover everything about life in the North since 1523. There are also regular temporary exhibitions in Nordiska museet. My favorite part of the museum is the part about the Sámi, the original people of Lapland.
Good to know: included in Go City Stockholm All Inclusive Pass.
6. ABBA – The Museum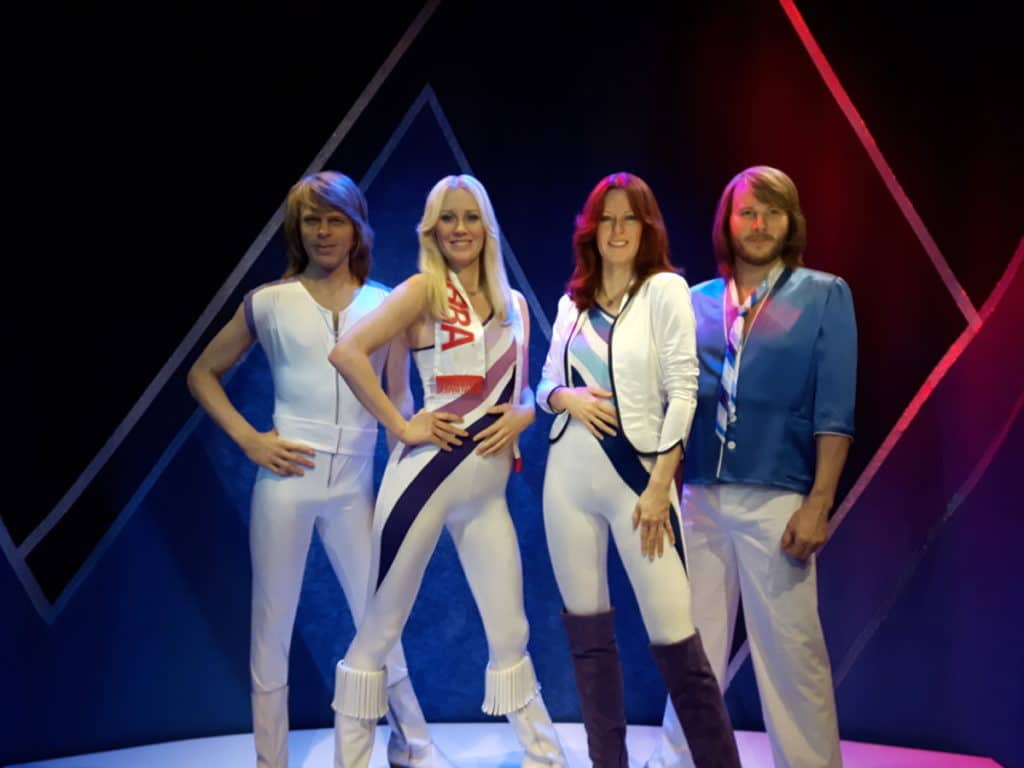 Okay, if you really hate ABBA's music, you better not visit ABBA – The Museum. For everyone else: this museum will make you happy! Bet you will come out singing and dancing?
7. Skinnarviksberget / Monteliusvägen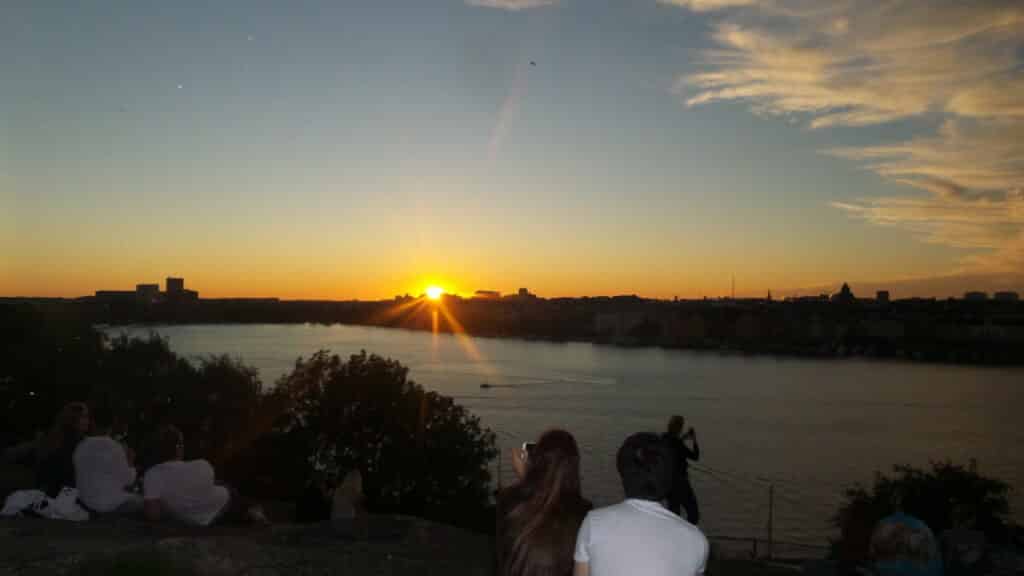 A viewpoint should not be missing from this list of sights for Stockholm. In the travel guides you will come across Monteliusvägen most. You notice that when you are there. It is often very busy. I personnalyy prefer Skinnarviksberget, the highest natural point of Stockholm. It is a bit more adventurous to get there but usually a lot quieter. Except on warm summer evenings when the locals gather here to have a picnic or have a drink with a view of Riddarfjärden and the sunset.
8. Fotografiska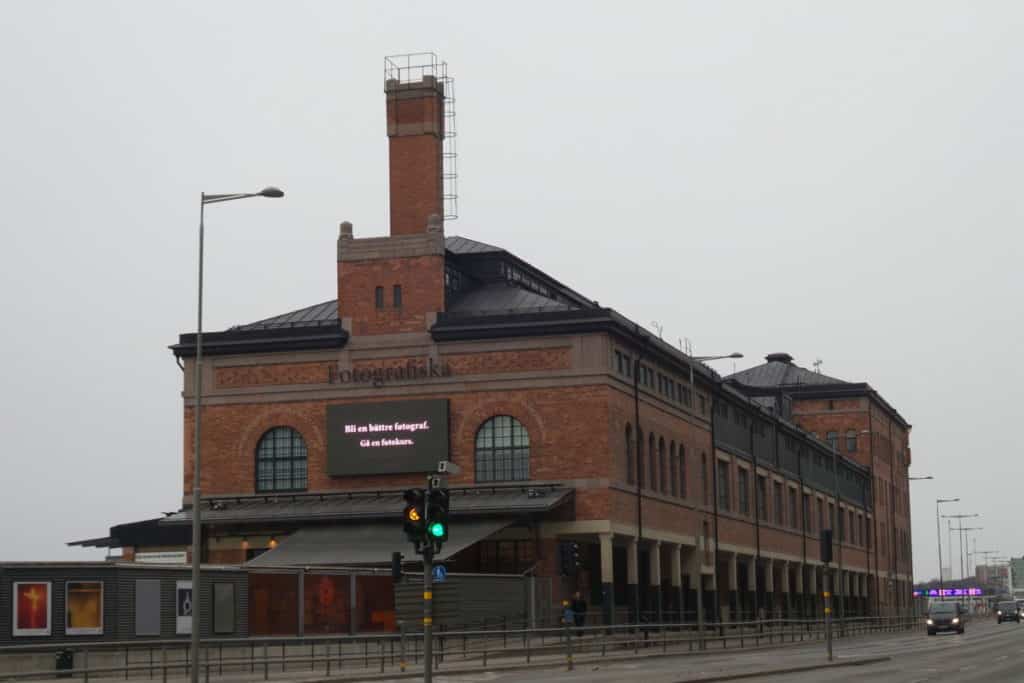 Photography enthusiasts will love Fotografiska, on Södermalm. It is one of the most popular sights in Stockholm. There are various exhibitions to visit throughout the year and they also organize photography workshops. Tip: be sure to visit the shop as well!
Good to know: included in Go City Stockholm All Inclusive Pass.
9. Moderna Museet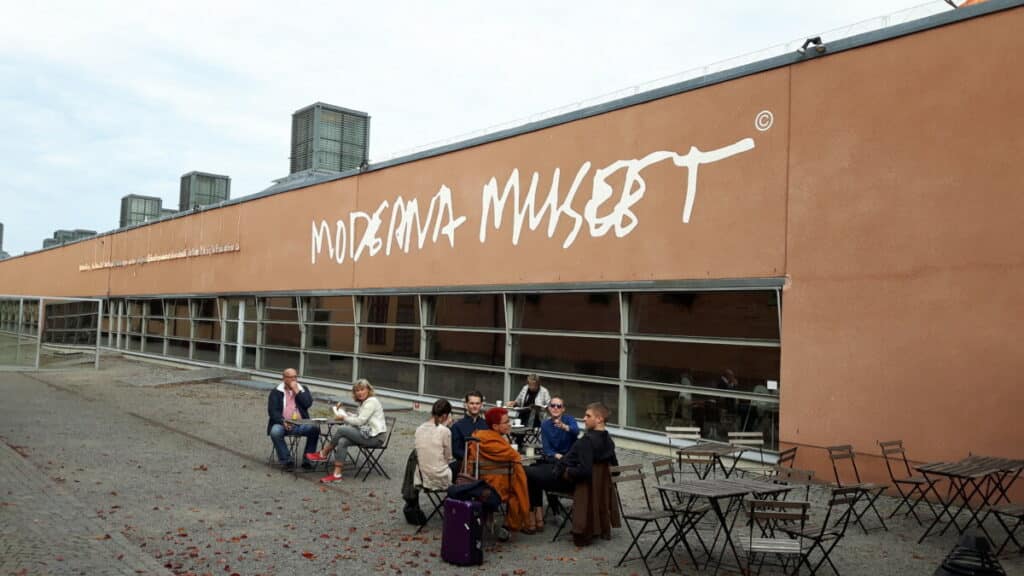 On Skeppsholmen you will find Moderna Museet, a museum for modern art. Part of the collection can also be viewed outside. Tip: on a rainy day it is a nice combination with the Nationalmuseet that is nearby (on the other side of Skeppsholmsbron)!
10. Archipelago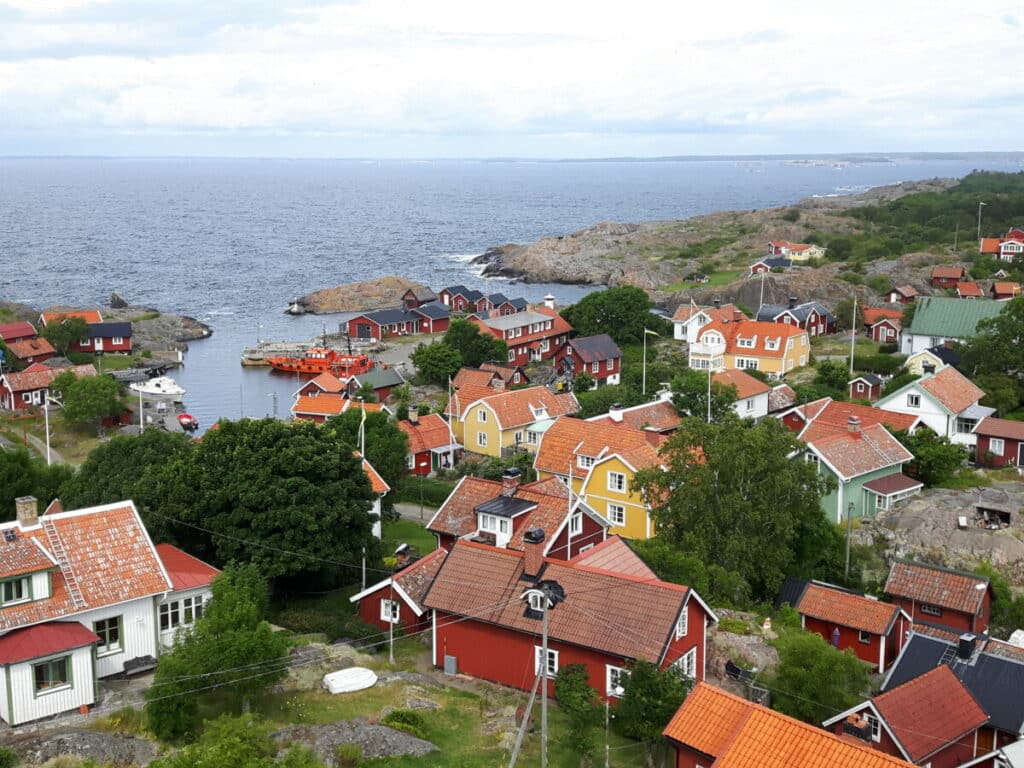 A city trip to Stockholm is not complete without a taste of the archipelago. There are about 30,000 islands off the coast of Stockholm. The closest are 20 minutes by boat: Fjäderholmarna. Landsort is the southernmost island of the archipelago. Each island has its own characteristics. Some can be reached via bridges. Others (most) can only be reached by boat. Such a trip (or even an extension of your city trip) in the archipelago is recommended all year round.
Pin for later – Stockholm's 10 Must-See Attractions
Pin these must see attractions of Stockholm so you can easily find them when you need to!