One of the most famous squares in Stockholm, next to Sergels Torg, is Stureplan. Stureplan is located between the Norrmalm and Östermalm districts. It is an important junction and the crossroads of the Birger Jarlsgatan, Kungsgatan and Sturegatan. Here, you will find a lot of chic bars and restaurants. There is also a shopping gallery: Sturegallerian.
The Stureplan girl or Stureplantjej is a true phenomenon. You'll spot them soon. They seem to be wearing a uniform: high heels, jeans and a top. They wear their shiny hair loose and long, they look natural but still wear a solid foundation and have their eyebrows accentuated. Rouge and lip gloss finish it off. As a handbag, a clutch is a must. The Stureplantjej is completely ready to mingle with the models and jetset on Stureplan.
Sturegallerian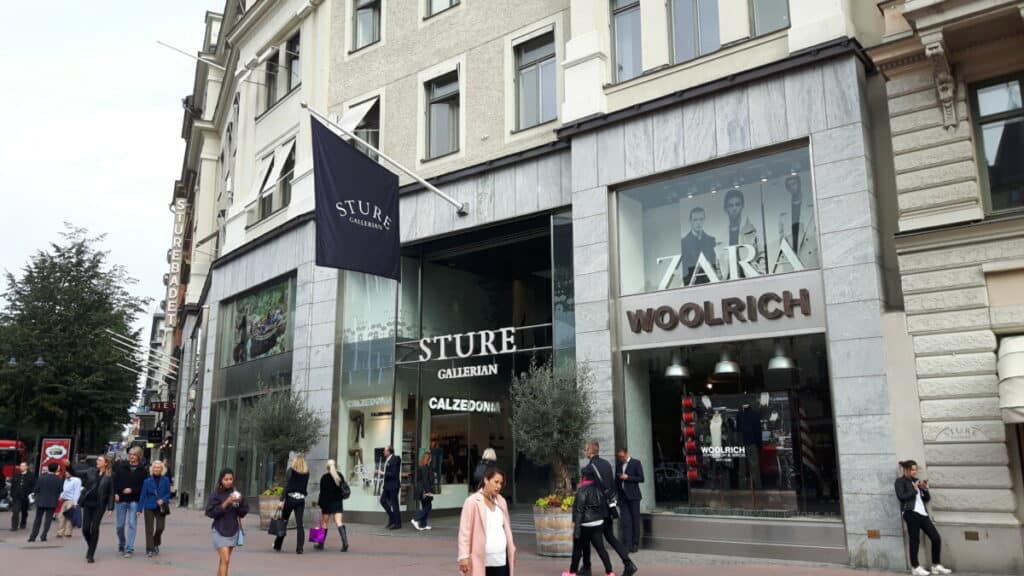 The teenage girls you see shopping here seem to have walked away from Instagram. Stureplan is the jetset and wannabe jetset scene. Seeing and being seen, that's partly what this is about. Yet you will also find chains in this shopping gallery.
Sturegallerian is also home to the luxurious Sturebadet, a spa that opened in 1885. Sturehof is a famous fish restaurant. You will also find Stockholms Matmarknad, a food market with exclusive products.
Svampen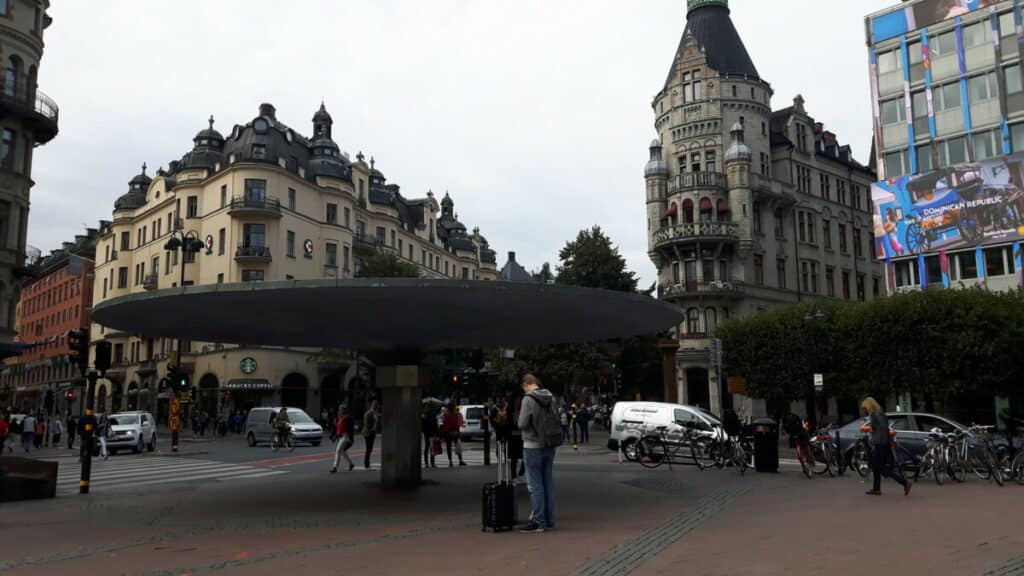 In the middle of the square is a gigantic construction that looks a bit like a mushroom. The locals call the shelter 'Svampen'. It is a popular place to meet.
Practical information
How do you reach Stureplan?
Stureplan is a traffic junction. You can get there by metro, bus or on foot. By metro, take line 13 or 14 (departing from T-Centralen), get off at the stop Östermalmstorg. It is then another 150 meters walk.
If you are on foot, it will take you about 10 minutes from Central Station.
Nearby
Scandic Anglais
Bar & restaurant Riche
Pin for later