When you walk around Gamla Stan, Stockholm's old town, you often see tourists with a map in their hands looking for the local sights. When they have found the Royal Palace and the great cathedral, Storkyrkan, they flock to Stockholm's narrowest alley, Mårten Trotzigs gränd.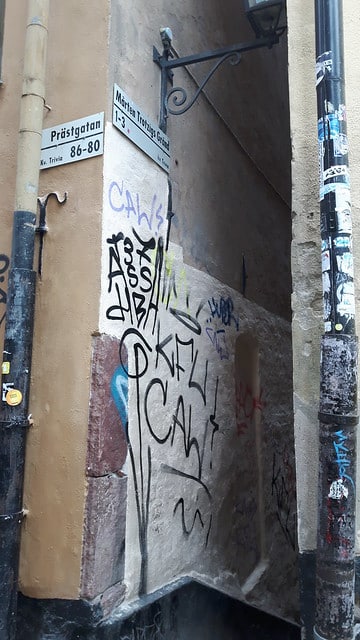 Mårten Trotzigs gränd
The narrowest alley in the Swedish capital is barely 90 cm wide at its narrowest. So you can easily touch both walls at the same time. Over the years, the alley had different names or nicknames. The current name comes from the German trader Mårten Traubtzich. At the end of the 16th century he bought some houses in this narrow alley and opened a shop there. He became one of the wealthiest residents of Stockholm at the time but was killed in 1617 (not in this alley but on one of his trading journeys).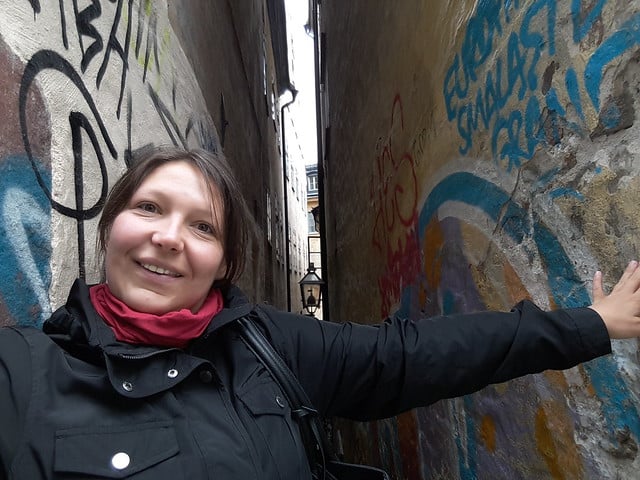 How to find the narrowest alley in Stockholm?
Walk from Stortorget (the big market) towards Södermalm via Prästgatan. This street is very picturesque with the many colorful houses and cobblestones. Almost at the end of the street you will find the narrowest alley in Stockholm! If you go down the 36 steps and continue through the narrow alley, you will reach the Västerlånggatan. Here you will find a top restaurant with the name Mårten Trotzig.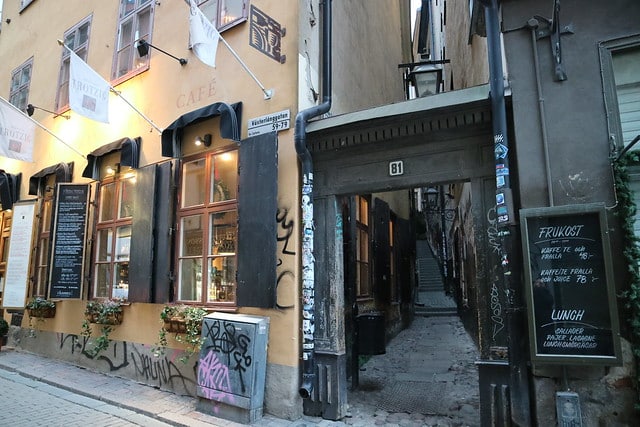 In the alley you can barely pass with 2 next to each other. Especially when groups are in the alley, it is better to wait. Stockholm's narrowest alley is literally a hidden spot in the city.
Opening hours
In 2021 they decided to close the alley between midnight and 6:00 am. During the day you can still visit Mårten Trotzigs gränd.
In the neighborhood
Sundsberg Konditori
Under Kastanjen
Chokladkoppen
Den Gyldene Freden
Pin for later
Save this article to Pinterest for easy reference later!