In Gamla Stan, the old town of Stockholm, you will find a cosy restaurant named Under Kastanjen. I have many favorites in Stockholm and this is definitely one of them. On a small and cozy square, under a large chestnut tree you will find Under Kastanjen. This restaurant has its own bakery. I was there for the first time in a cold December month and found it super cozy. By the way, the food is also very tasty and I have already returned a few times since.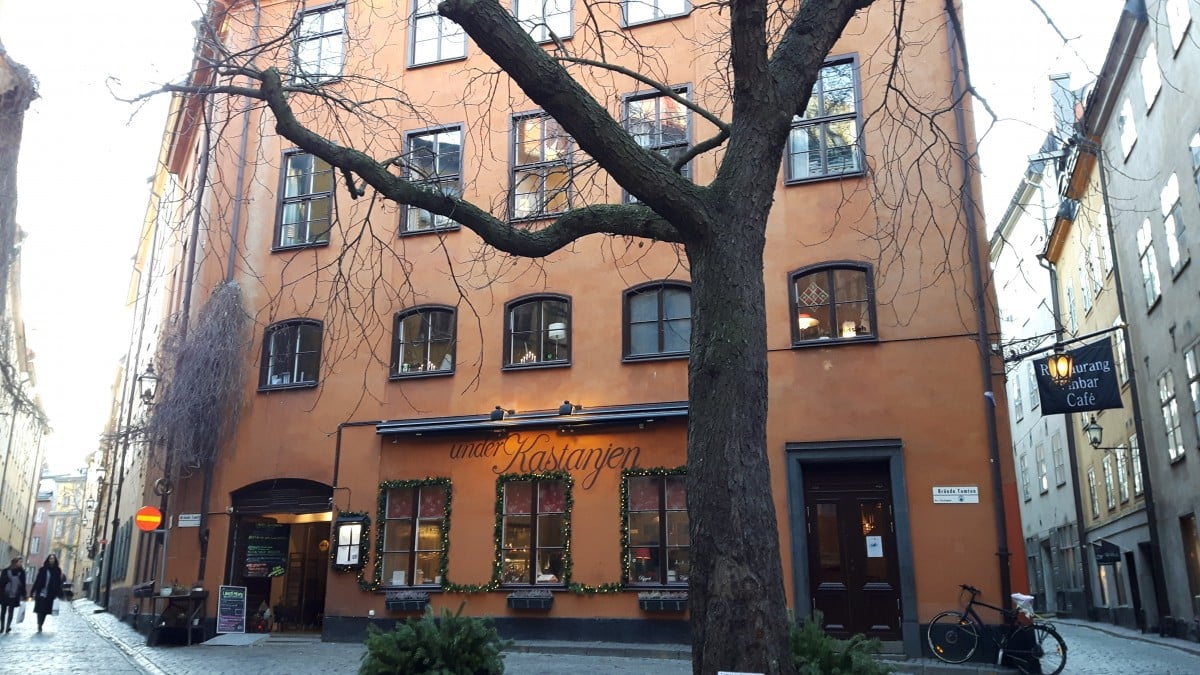 About Under Kastanjen and Brända Tomten
In 1728 the house that used to stand on this square burned down. The owner did not rebuild the house. Since then, there has been a small square here. At that time, a small square was useful for the (horse) carriages to turn around. Meanwhile, a chestnut tree (in Swedish: Kastanjen) is growing here.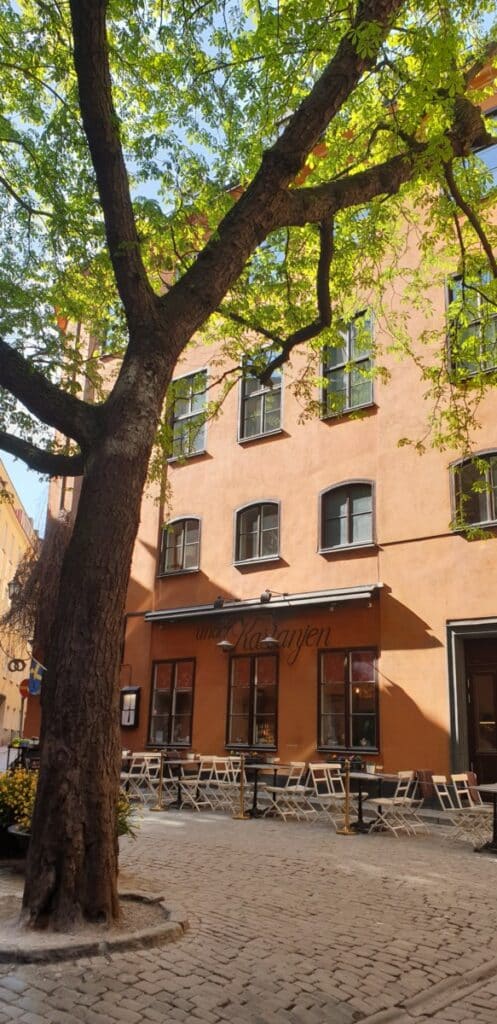 On the menu at Under Kastanjen
Under Kastanjen immerses you in a cozy, typically Swedish atmosphere. You could call it homey. In the morning you can enjoy a nice breakfast. From coffee to yogurt with their own (also gluten-free) granola and smoothies.
In the afternoon they serve Dagens Lunch between 11am and 4pm. You can choose between different types of soup, salads and toast. With bread and coffee included, you pay about 12 euros for this daily lunch. They also have classics (husmanskost) such as salmon and Swedish meatballs on the menu. This place is also ideal for fika. Their cakes are homemade and a popular choice for weddings. They also make their own chocolates.
In the evening they transform the restaurant into a romantic place for a delicious dinner, with an impressive wine list (don't forget: in Sweden you quickly pay 10 euros for a glass of wine!). They dim the lighting and the atmosphere changes completely. You hardly recognize the place. Reservations are recommended.
Good to know: Under Kastanjen also has a lot of gluten-free alternatives on their menu. You can also order a 'bjudkaffe' or 'bjudsoppa'. You order an extra cup of coffee or a bowl of soup at a reduced price. The restaurant then serves the coffee or soup to the less fortunate. A small gesture with a big effect. They also regularly support other charities.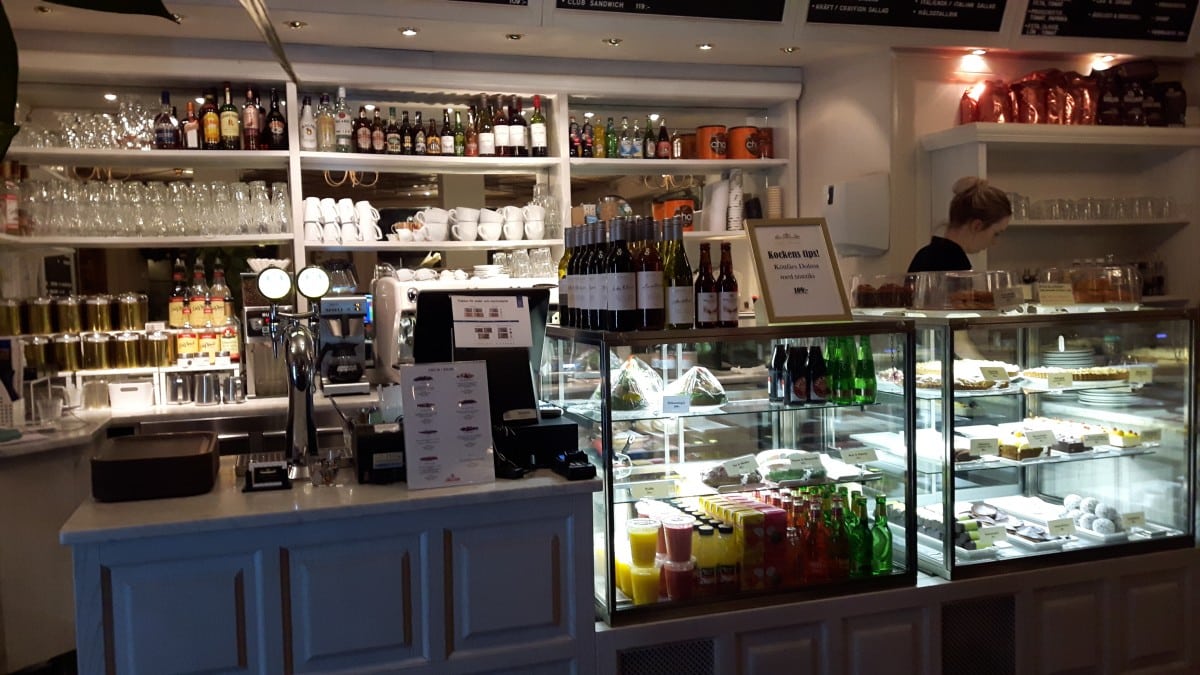 Practical information
Opening hours
The bakery and restaurant are open on weekdays from 8am to 11pm. On Saturday from 9 am to 11 pm and on Sunday from 9 am to 9 pm. Different opening times apply around Christmas and New Years. Check their website (in Swedish) for opening times.
How do you reach Under Kastanjen?
Under Kastanjen is located in the heart of Gamla Stan. It is a 20 minute walk from the central station. If you are at the main square (Stortorget), you walk via the Köpmangatan in 2 minutes to Brända Tomten, the square where you will find the chestnut tree where Under Kastanjen is located.
Address: Kindstugatan 1, Stockholm
Nearby
Storkyrkan
Tyska Kyrkan
Prästgatan
Pin for later