The archipelago around Stockholm has more than 30,000 islands. I already explored some of these islands and love to share my experiences and tips here at Take me to Sweden. Fjäderholmarna is closest to Stockholm. From Djurgården you can even see Fjäderholmarna. It's around 20 minutes by boat. Fjäderholmarna is part of Nationalstadsparken.
By boat to Fjäderholmarna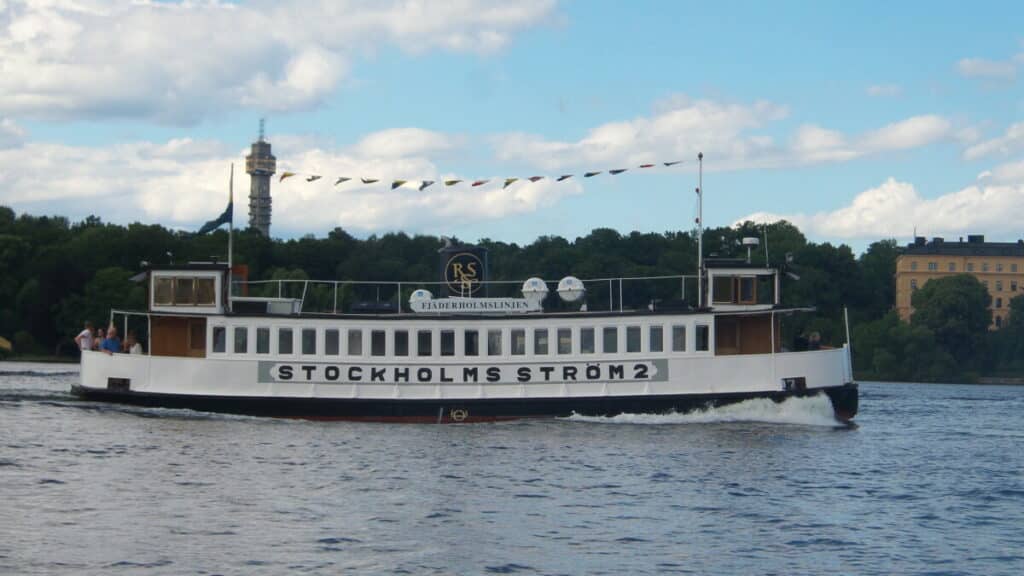 You do not always have to take the boat for an archipelago experience. For example, by car or bus via the Lidingö bridge to go to Lidingö, by train to Saltsjöbaden and other spots of the archipelago that you can reach over land. But going by boat to one of the islands obviously makes the experience a lot more complete. During the summer months, boats leave regularly from Slussen and Strandvägen (every 20 min a boat departs from Nybrokajen) to Fjäderholmarna. The most famous companies that sail to Fjäderholmarna are Stromma, Fjäderholmslinjen and  Waxholmsbolaget.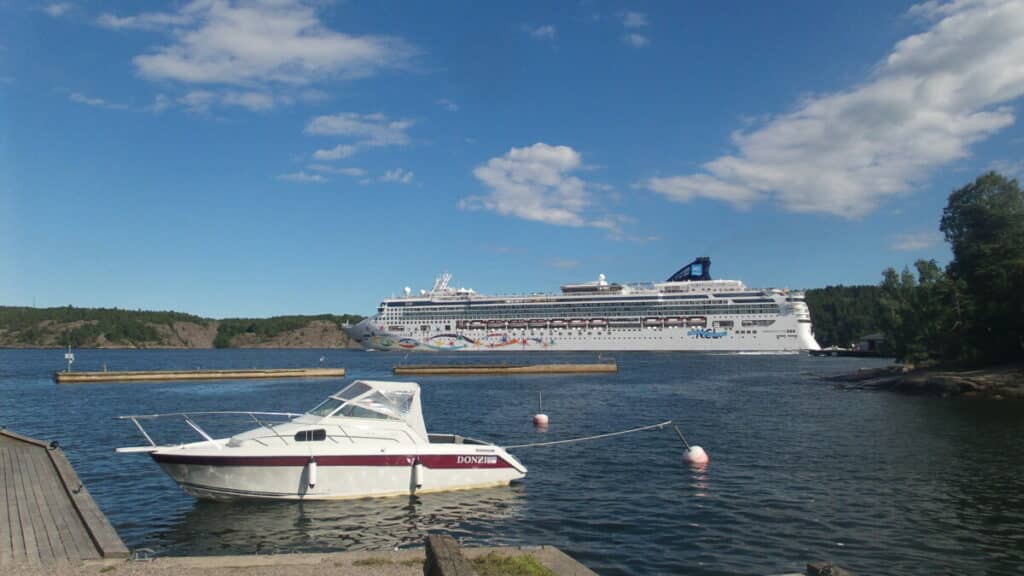 Bathing in the sun and in the sea
Stora Fjäderholmen is the largest of the 4 islands of Fjäderholmarna and it is therefore the island that most of the boats sail to and where most visitors come. During the summer months, the rocks of the island are crowded with sunbathing people. A few braves even go for a swim in the Baltic Sea. The second largest island is Ängsholmen and actually consists of 2 islands. The other islands are called Libertas and Rövarns holme. A number of rocky blocks are also part of Fjäderholmarna. The big island is sometimes also called England. The two parts of Ängsholmen are also referred to as Ireland and Scotland. In the 19th century, therefore, they sometimes spoke from Little Britain.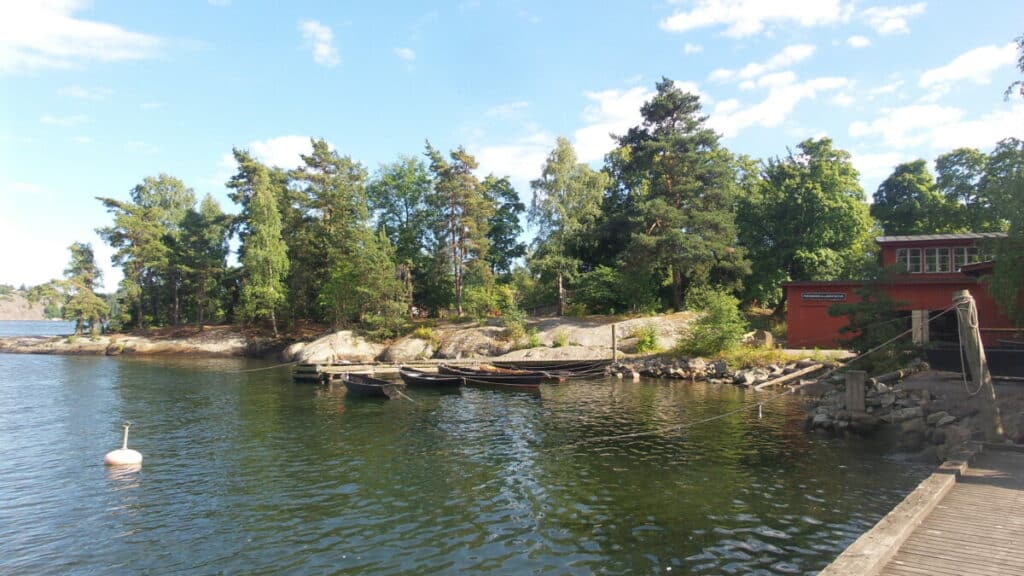 Restaurants and shops
The archipelago is a popular destination for both Stockholmers and tourists. A large part of the visitors come to the island for a visit to Fjäderholmarnas Krog, a gastronomic restaurant that regularly welcomes celebrities. Where the boats moor you'll also find a cozy terrace/restaurant: Fjäderholmarnas Bryggeri. Further on Fjäderholmarna you will find a few more restaurants and cafes, all with a summer/sun terrace.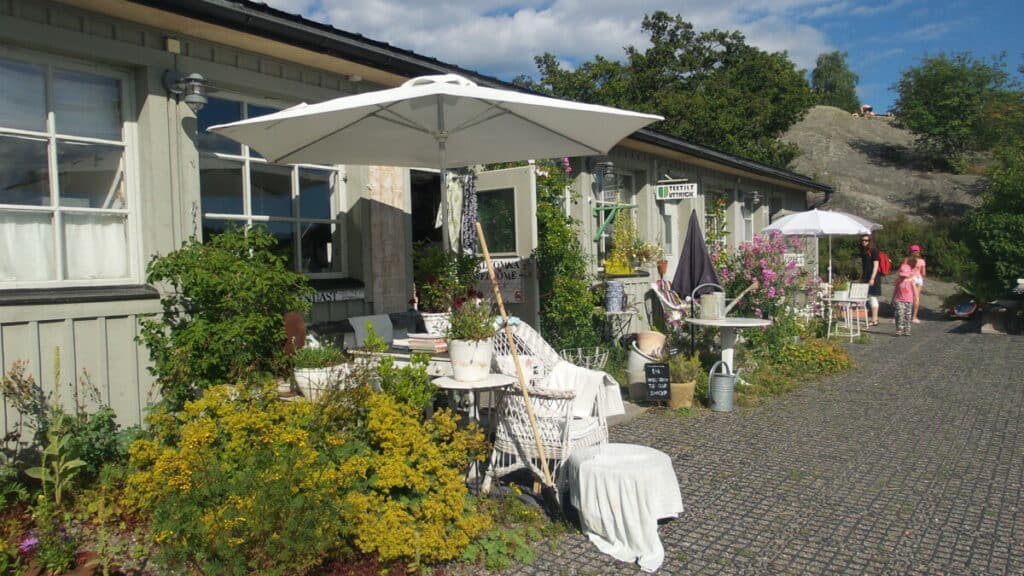 Fjäderholmarna is also home to several craftsmen that sell their stuff in small shops. There is a museum about the ships from the old days. On sunny days it can be very busy on the islands. You better take the boat in the late afternoon when the first tourists turn home again. Oh, there is no overnight accommodation on the island so make sure you do not miss the last boat!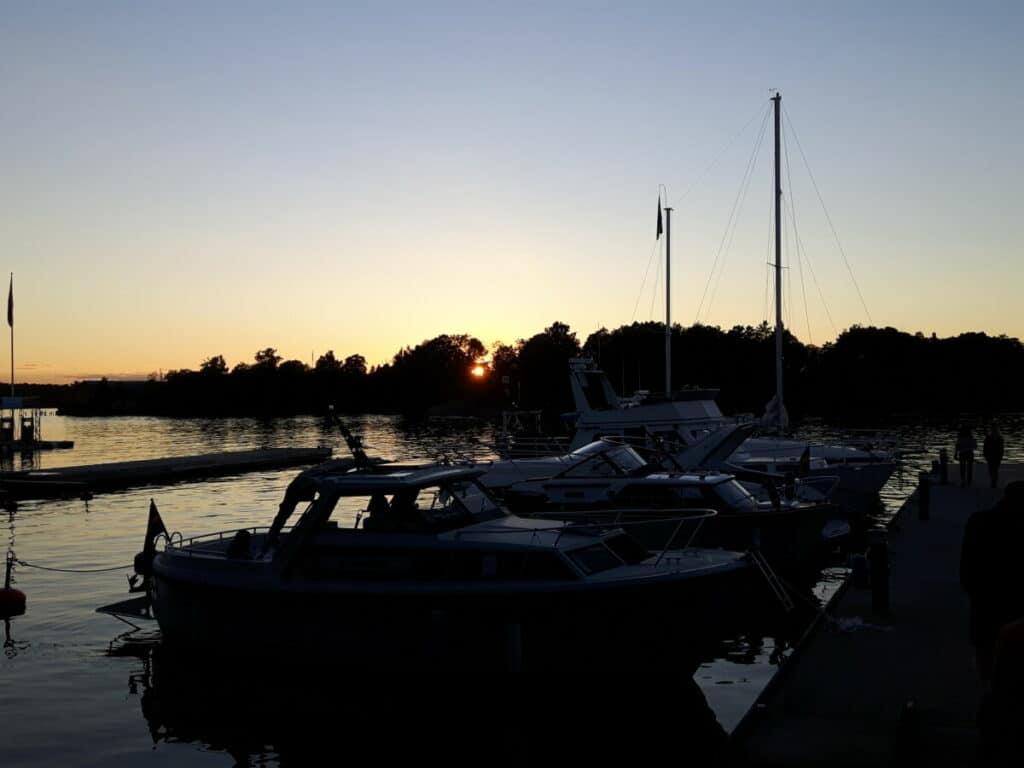 Have you ever been in the archipelago around Stockholm? What is your favourite island?
Order your tickets now
Did you know the boat tour to Fjäderholmarna is included in Go City Stockholm All Inclusive Pass?
Pin for later