The Swedish Royal Palace (in Swedish: Kungliga Slottet) in Gamla Stan in Stockholm is one of the largest palaces in Europe. It is even bigger than Buckingham Palace! You can visit the royal palace all year round. It is one of the most popular attractions of Stockholm.

Although Kungliga Slottet is the official residence of the king, the royal couple actually lives in Drottningholm Slottet, about 10 km out of town. That palace can be visited too.
Museums
Besides the royal appartments there are three museums: the Treasury or Skattkammaren in the cellars with the State Regalia, the Tre Kronor museum illustrating the medieval history of the royal palace (the castle that first stood on this spot burned off in 1697, this museum displays the remains) and Gustav III's Museum of Antiquities where you will find many historical Italian sculptures. There is also a virtual tour of the Museum of Antiquities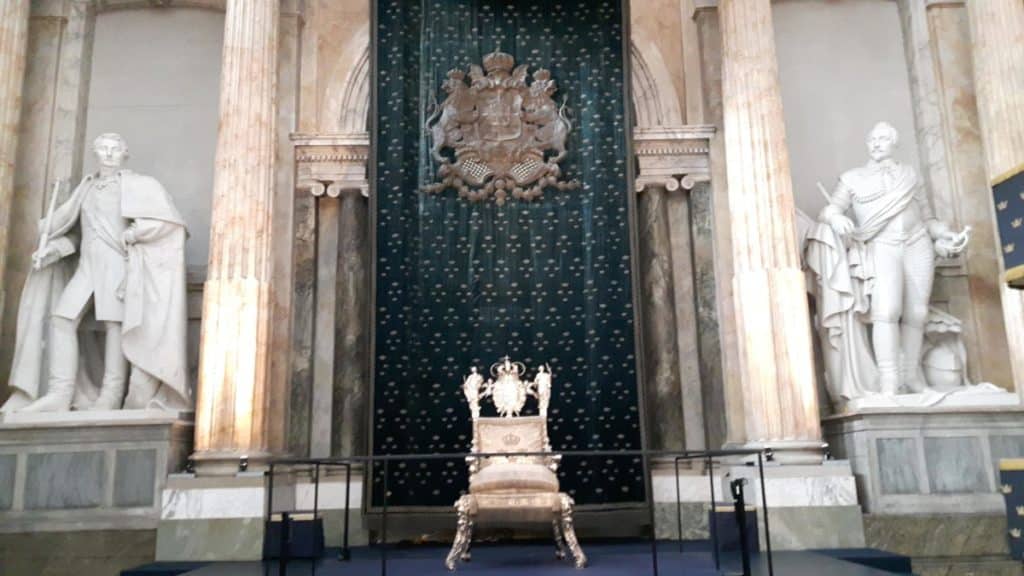 Do count on a few hours if you want to visit most of the castle. You can visit the royal palace and the three museums with the same ticket. This ticket remains valid for 7 days and costs 150 kronor. If you have a Stockholm Card, admission is included.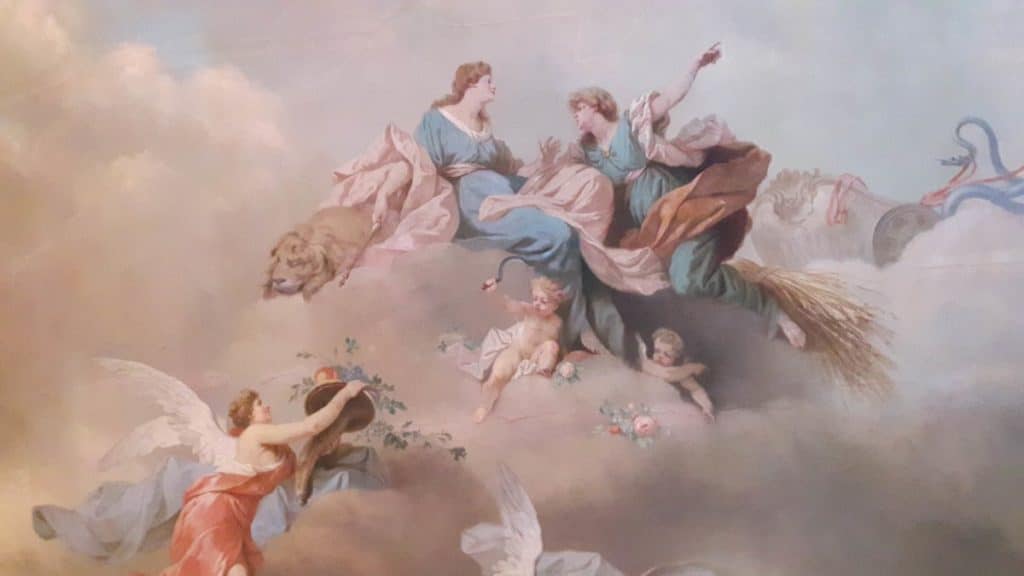 Changing of the Guards
It's not only at Buckingham Palace you can go and wath the changing of the guards! Even though there are usually less people for this Changing of the Guards, the ceremony in Stockholm is also worth a visit.
Normally it takes place every day and takes more than half an hour. The guards march from the Royal Stables all the way to the outer courtyard of the palace. Normally the changing of the guards is at 12:15 pm. On Sundays and public holidays it is at 1.15 pm (subject to change). Make sure you are at the central square of the Royal Palace about half an hour in advance for the changing of the guards if you want a good spot!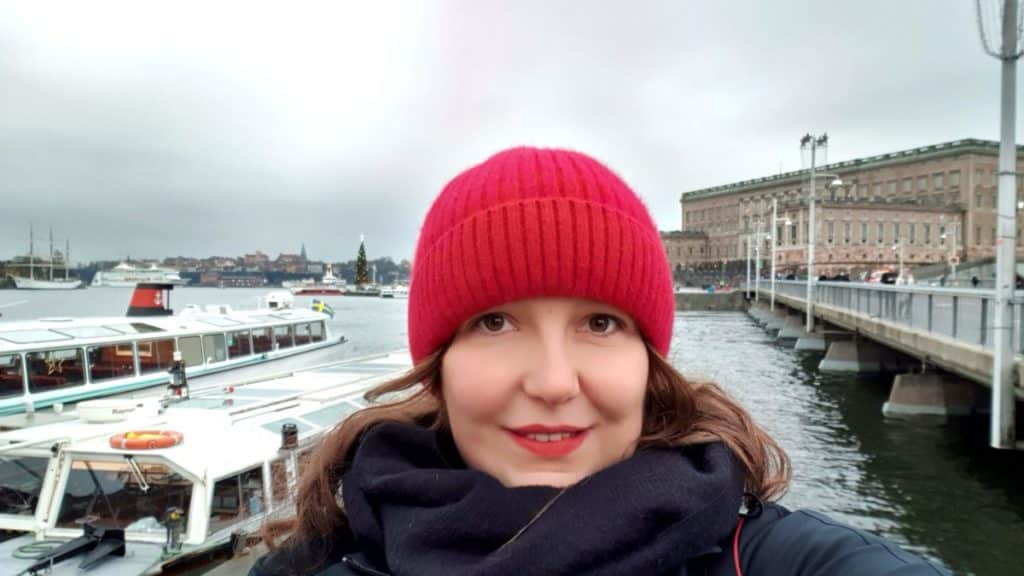 History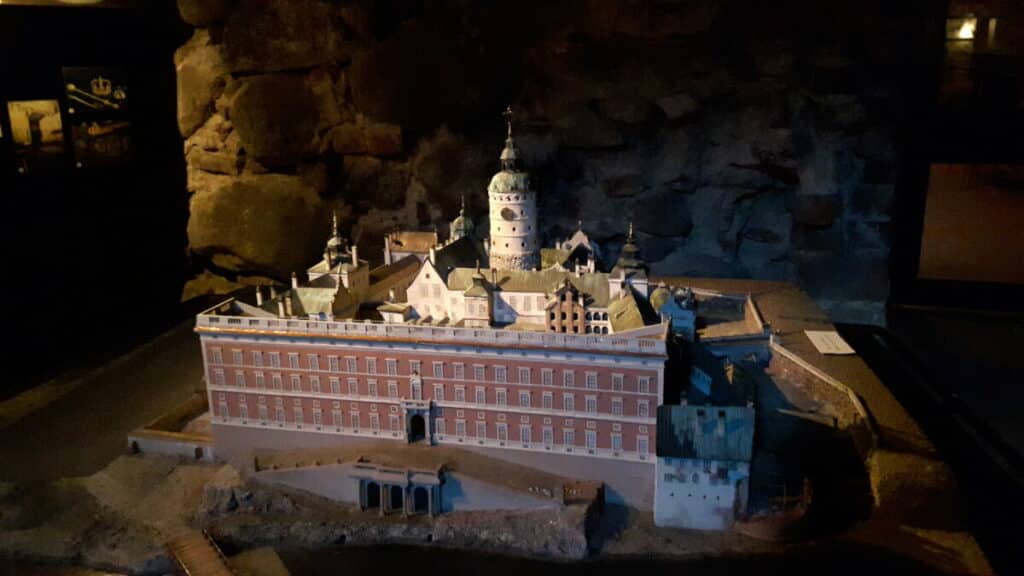 The palace was built between 1697 and 1754, on the same spot where the medieval castle Tre Kronor was built. Tre Kronor castle burned down in May 1697 but they quickly built a new castle. The Royal Palace has more than 600 rooms and counts 7 floors. It has more rooms and is larger than Buckingham Palace, the residence of the Queen in London.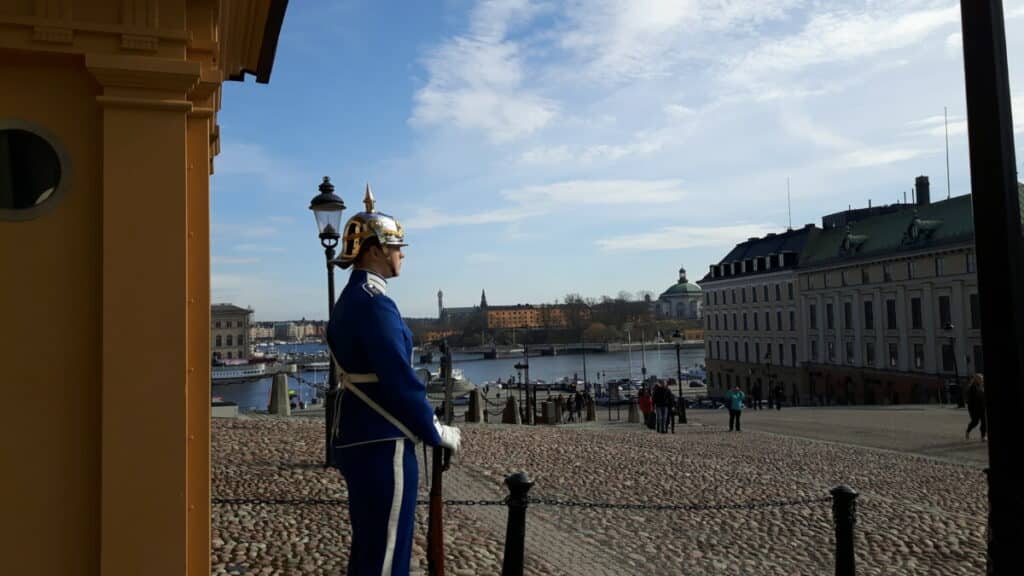 Practical information
Due to the corona, opening hours may be subject to change. You can find the most recent information on the website.
Don't forget to download the app with all the information on the different royal castles. The app offers self guided tours in and around the castles.
Pin it
Save this article on Pinterest for when you are planning your next city trip to Stockholm.