At the end of April I was lucky enough to spend a few nights at boutique hotel Hotel Gamla Stan. This 4-star hotel is located in the heart of Stockholm, on Skeppsbron, in 3 buildings dating from the 17th century. It was a delight to be their guest. From reception to breakfast, everything was taken care of to perfection.
I arrived at the hotel before check-in time. As with most hotels this was not a problem. I could already leave my suitcase in the luggage room. It was a beautiful sunny spring day and I could not wait to stroll around in the city. I noticed how friendly and warm the reception was every time.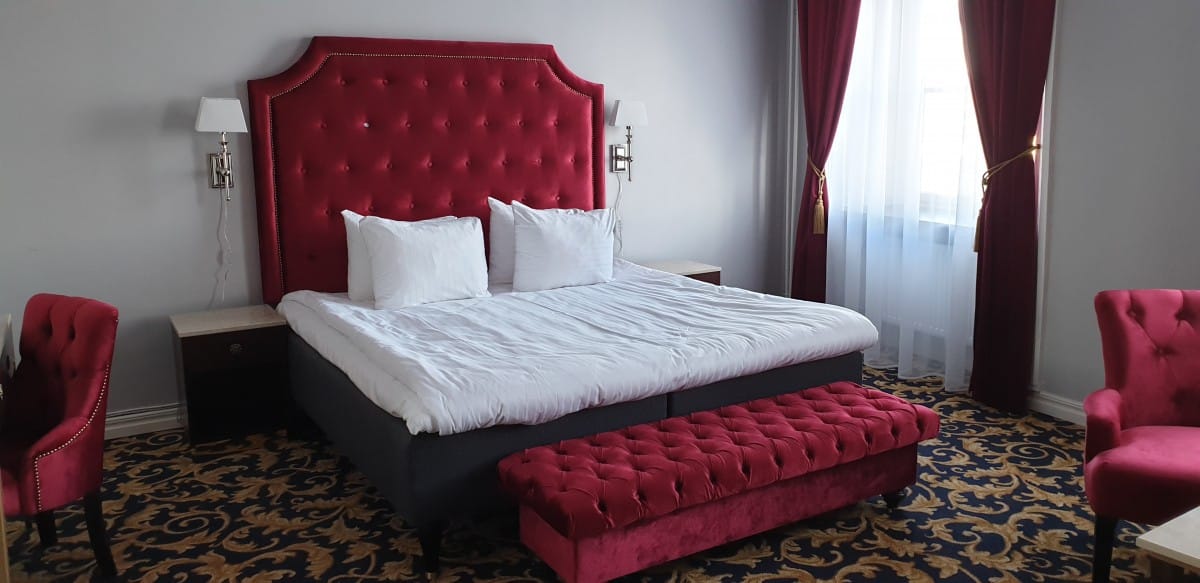 Room with a view
My premium room with sea view at Hotel Gamla Stan was very spacious and timelessly furnished. I felt like a princess. The location near the Royal Palace may also have played a role in this. I immediately felt at home.
There are a total of 81 rooms in this boutique hotel. Despite the historic building, there is a small elevator, so you don't have to drag your bags up the stairs.
The breathtaking view was the greatest asset. The room overlooked the Baltic Sea, Skeppsholmen and Djurgården. A hotel in Stockholm can hardly have a better location. Breakfast is served in the medieval cellar.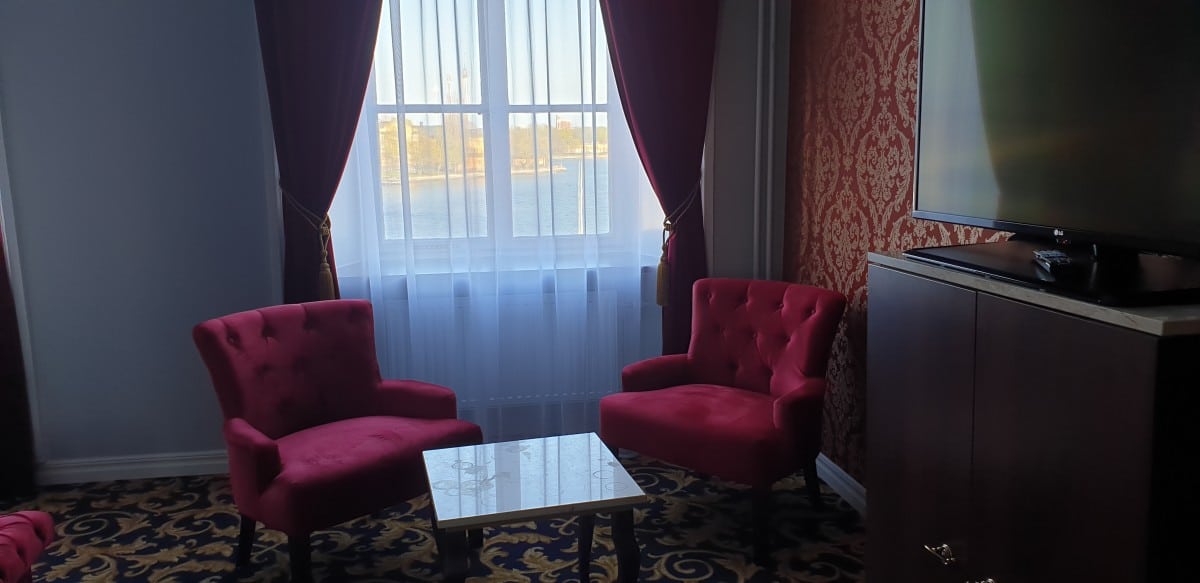 The history of Hotel Gamla Stan
The city walls used to be on the site of the hotel. Some authentic and antique murals that can still be seen in the hotel refer to this historical fact.
The building where the hotel is located is The Hobelin House. Sometimes it is also called the Sundströms house. The house was built in 1670 for the trader Johan Paul Hobelin. In 1767, the merchant Eric Osterman had the building renovated and adapted to the style of the 18th century. A few more adjustments followed. In 1924 the building got its current appearance. The rich history of the building determines the atmosphere of the hotel. Added value seekers will certainly appreciate this grandeur.
Hotel Gamla Stan – practical
Book a room at Hotel Gamla Stan
Are you eager to discover this hotel yourself? Then quickly book a room and start dreaming away.
How do you reach Hotel Gamla Stan?
The hotel is a ten minute walk from Stockholm Central Station where the Flygbussarna and the Arlanda Express arrives. You can also take the metro to Gamla Stan. Walk along the water to Skeppsbron. The hotel is located between the alleys, Skottgränd and Stora Hopare Gränd.
Address: Skeppsbron 22, Gamla Stan (Stockholm)
In the neighborhood
Special thanks to Hotel Gamla Stan.