If you are looking for a budget friendly hotel in Stockholm that is centrally located, then the classically designed Best Western Bentleys might be what you are looking for. Hotel Bentleys is located at the quieter end of Drottninggatan, Stockholm's main shopping street.
Both the reception and the breakfast room are located in the covered courtyard. The hotel exudes a certain grandeur. Although it is a fairly old building, it is well maintained and you have all the comfort you need.
Elevator from 1910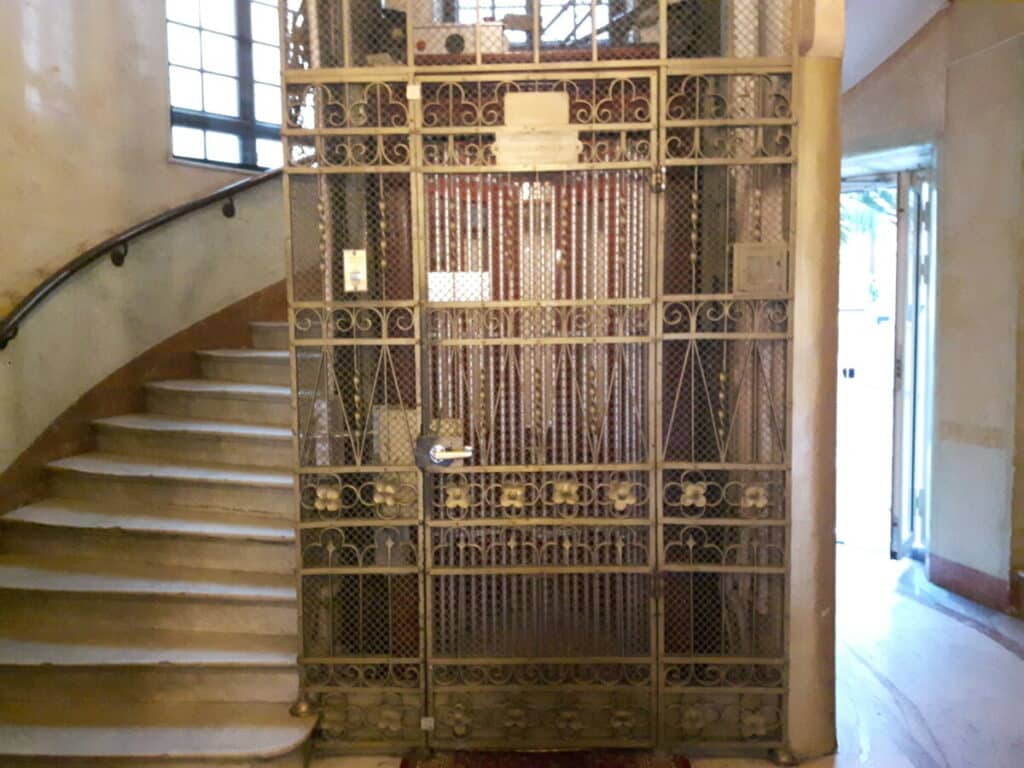 The hotel has 2 elevators. The old elevator dates back to 1910 and was still in use during my visit. A second elevator can be found in the courtyard and is added 100 years later, in 2010. The hotel and rooms are richly decorated and completely in style of the Gustavian building.
Breakfast
Breakfast is served in the covered courtyard. A wonderful location to start the day! The breakfast buffet was very good with a large choice of fresh bread and viennoisserie. There was also a lot of fresh fruit. I was surprised by the breakfast and could hardly believe they could serve such a breakfast buffet for the room rate.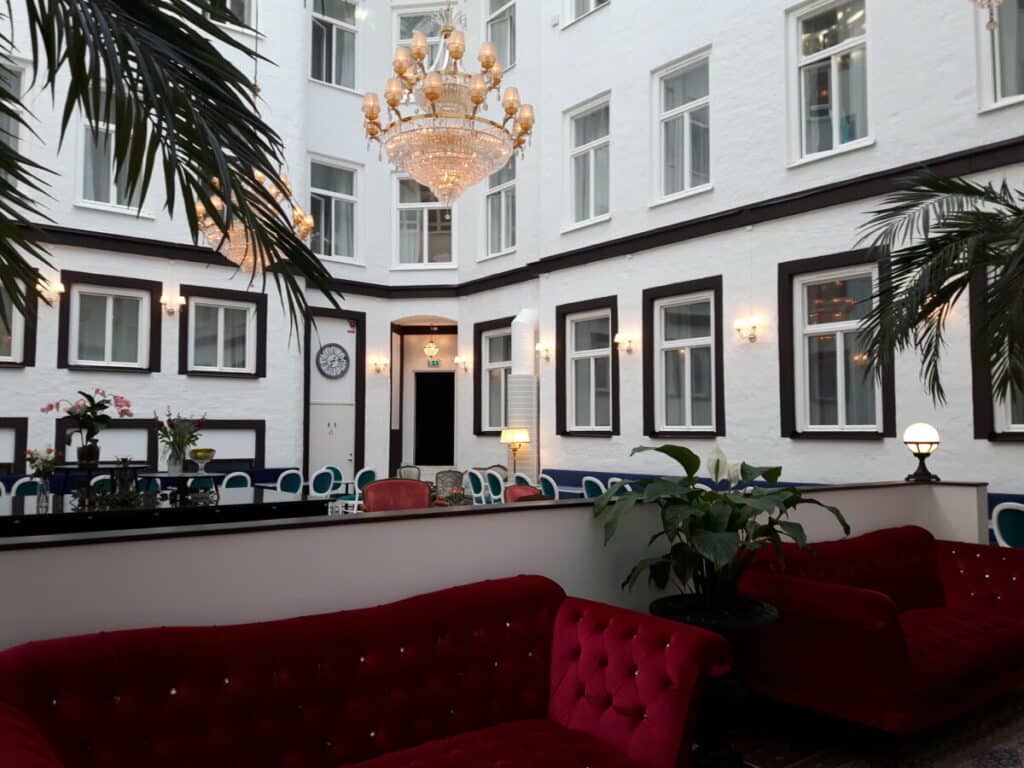 Book your room at Hotel Bentleys
Hotel Bentleys was not on my wish list of hotels in Stockholm where I wanted to spend the night, if I'm honest. When I was looking for a room to spend the night, somewhat last minute, I looked for a cheap option. I was lucky. Via Booking.com I could book a 1 book a room at a nice last minute price.
I was pleasantly surprised by the hotel and can definitely recommend the hotel (wonderful Viking beds, fantastic breakfast, atmosphere, …). If you are looking for a classic atmosphere, central location and want to spend the night in a historic building, you are at the right address.
Hotel Bentleys practical
How do you reach Hotel Bentleys?
Hotel Bentleys is a 10-minute walk from Stockholm Station. This is probably the easiest way to get to the hotel. If you have a lot of luggage, you may want to consider a taxi. The hotel is located in Drottninggatan, which is the busiest shopping street in Stockholm but slightly more to the north (and therefore slightly uphill) where it is a lot quieter.
Address: Drottninggatan 77, Stockholm
In the neighborhood
Centralbadet
Park Tegnérlunden
Posh Living
Pin for later