Almost every time I'm in Stockholm, I want to take a walk around all the islands. Soaking up the city in the always too short time that I am there. On Djurgården I like to pop into Rosendals Trädgård. I then dream about how I would buy plants for my balcony if I lived in Stockholm.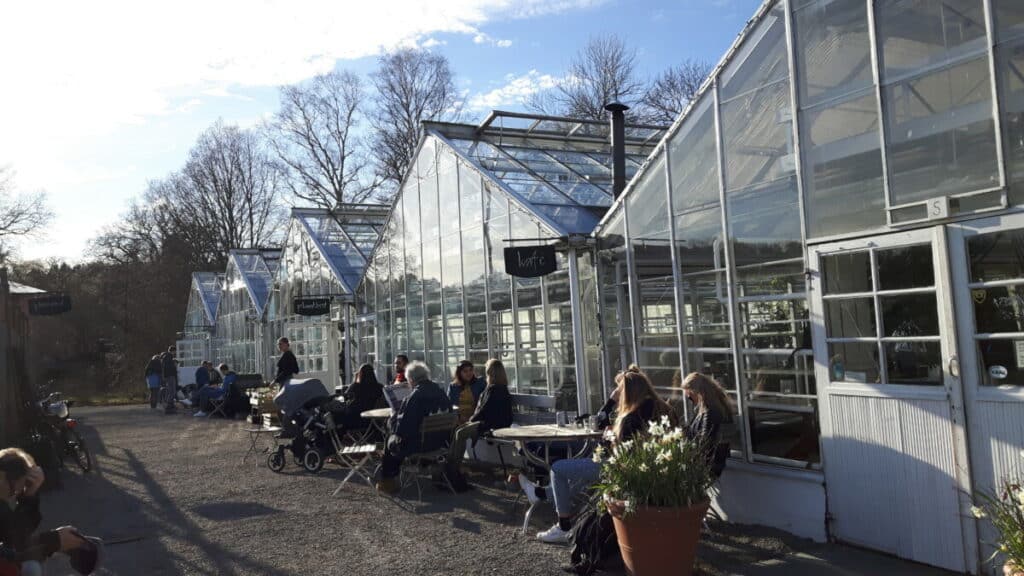 Unique place
Rosendals Trädgård is a unique place, in the middle of green Djurgården. It is a garden center, a catering business, bakery and so much more in one. The greenhouses and gardens are wonderful places to relax. You can go there for salads, sandwiches, soup, pastries and fika. They only use organic and organic ingredients. They try to serve as many things as possible from their own garden.
In the shop you can also find ecological groceries, homemade cakes and other treats. Another conservatory has been set up as a garden center where you can buy plants, accessories and seeds for your own garden.
Rosendals Trädgård is also recommended in winter. In the leading up to Christmas they have their midwinter celebration with a big bonfire. It has to be one of the nicest winter events I've ever experienced.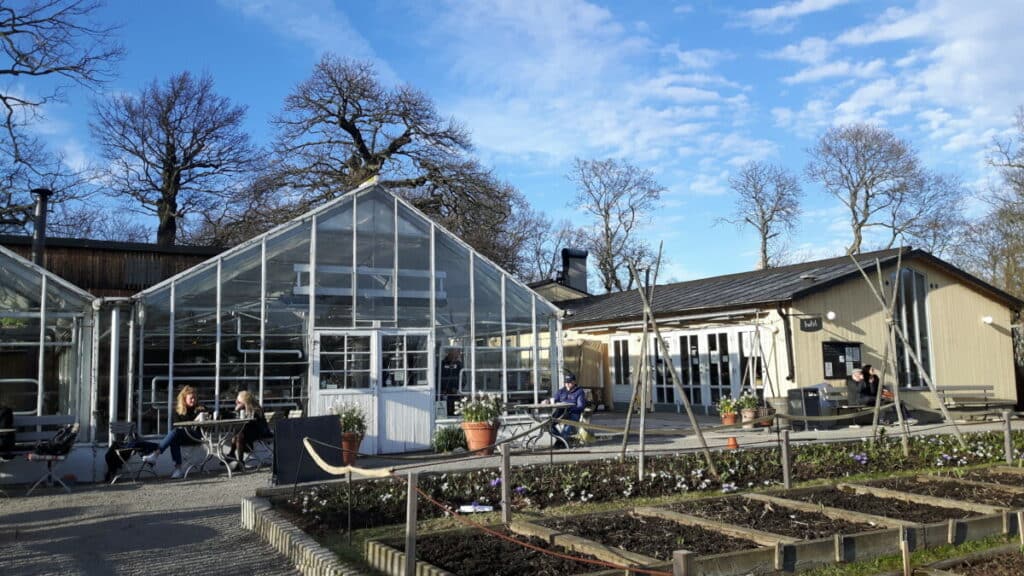 Rosendals Trädgård is pretty much Stockholm's favorite spot. It can get quite busy, especially on sunny days. Are all seats occupied? No problem, you can also use the lawns. On less warm days it is wonderful to relax in one of the many greenhouses. The idea of ​​a large greenhouse as an outdoor room in the garden appeals to me. If I had a large garden, I would certainly have my own Rosendals Trädgård built! I can already see it: with lights at dusk to complete the atmosphere.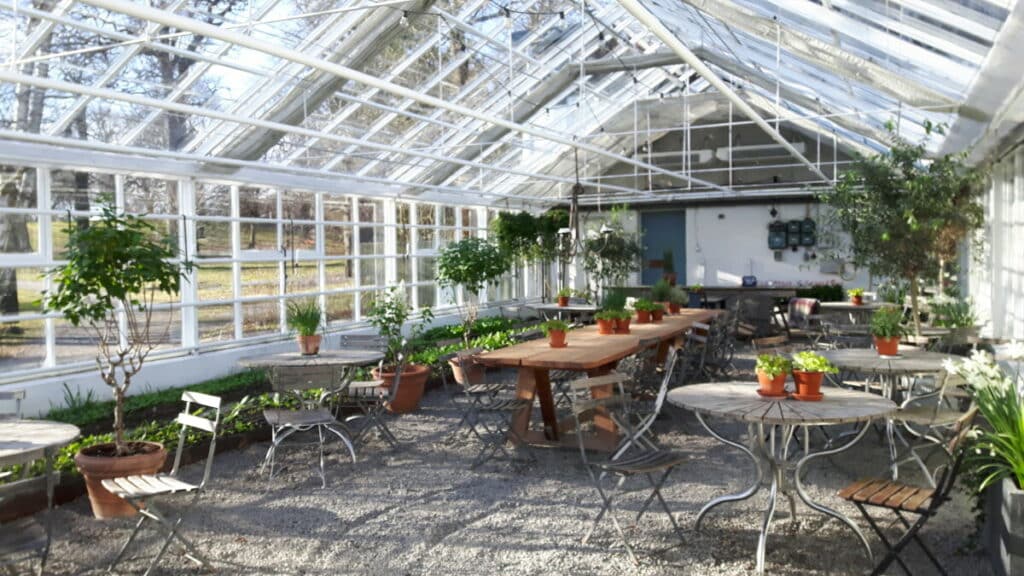 Workshops & events
You can also rent the greenhouses at  Rosendals Trädgård for private parties. They have special formulas such as pizza or BBQ nights. Those who want to organize a julbord can also contact them. They even organize weddings! I can't think of a better dream location.
They also regularly organize workshops. For example, you can go there for a 'gardening on your balcony' course. No superfluous luxury for the Stockholmers who often live in a small house.
Shop and bakery
In addition to the extensive range in the cafe, you can also take home something delicious in the shop next door. Everything is organic and with a heart for sustainability and the environment.
The bakery with wood oven provides fresh bread and pastries daily. They serve these in the cafe, but you can also buy them in the bakery.
Garden shop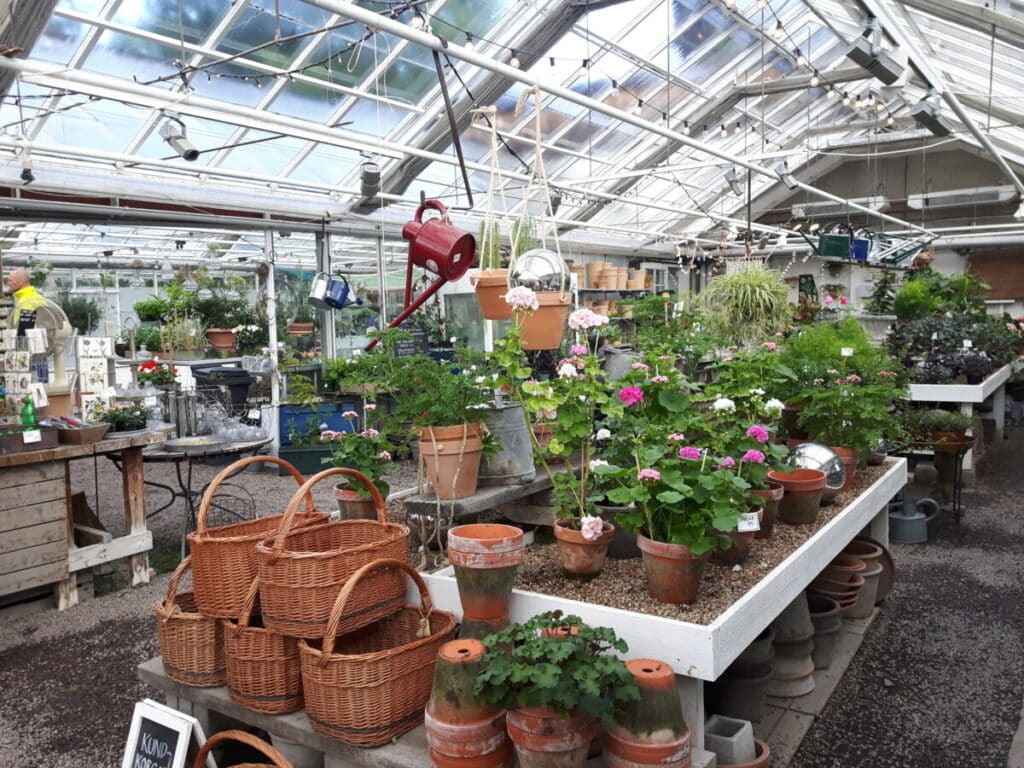 Garden lovers really enjoy themselves here. Green fingers can get inspired and make purchases to their heart's content. From garden tools, accessories, books to seeds and plants…
Self-pick garden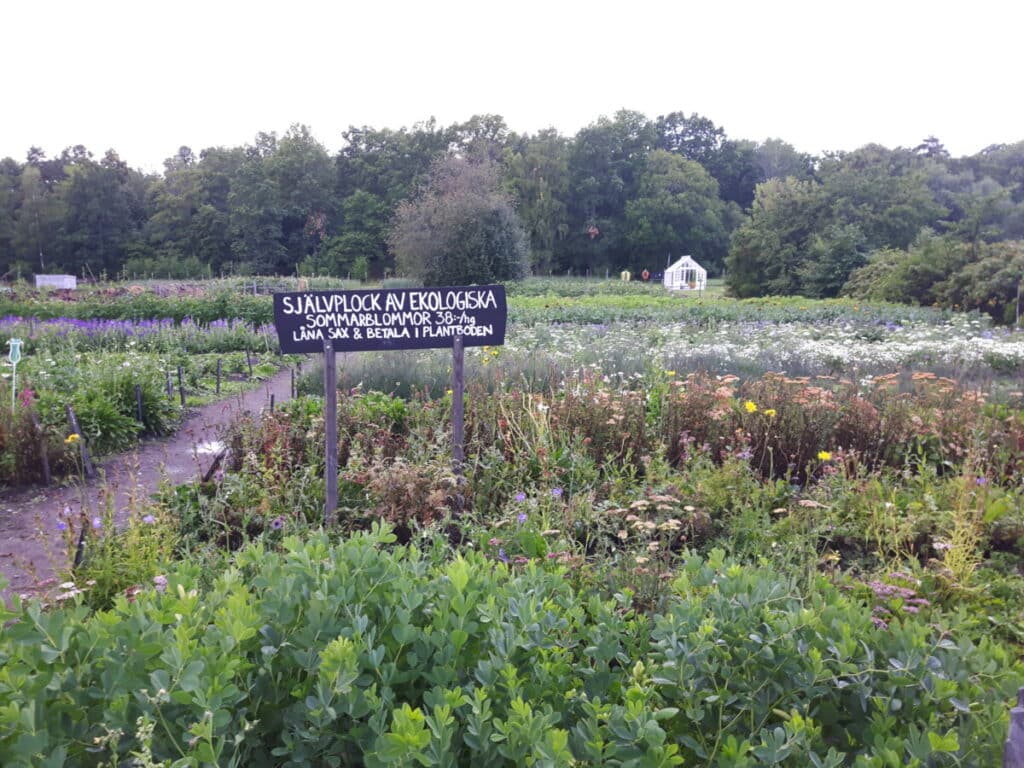 In the summer months, a small part of the garden is provided with cut flowers that you can pick yourself. In the garden center you can borrow scissors, pick flowers to your heart's content and pay for the cut/plucked flowers at the cash register.
Photo below: A mini version of a kräftskiva – the lobster feast, with delicious aioli mayonnaise.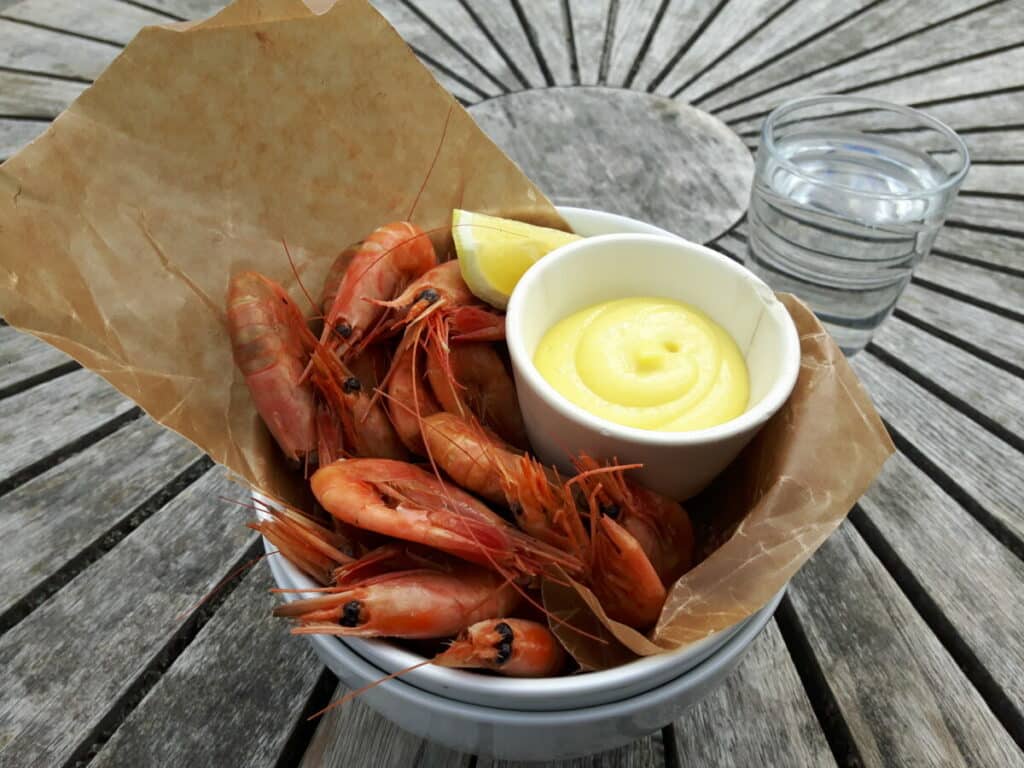 Autumn in Rosendals
Practical information
Rosendals Trädgård is free to enter. In the shops and the restaurant you can only pay by card.
Opening hours
From the beginning of April to the end of September Rosendals Trädgård is open every day from 11am to 5pm (closed during the midsummer weekend!). In February-March and October to December 21 Rosendals Trädgård is closed on Mondays, the other days open from 11am to 4pm.
Address: Rosendalsterassen 12, Stockholm of Rosendalsvägen 38, Stockholm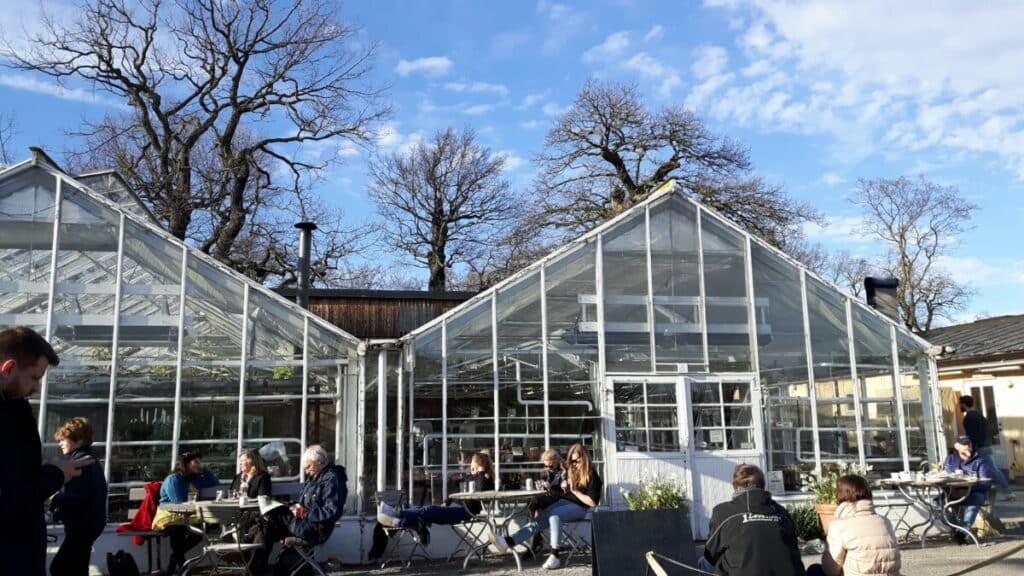 How do you reach Rosendals Trädgård?
With tram line City line 7, from Kungsträdgården you can easily reach Djurgården. For Rosendal take stop "Bellmansro". It is a five minute walk from there. Follow the arrows towards Rosendal, or towards Prins Bertils Boulehall.
Those arriving by car cross the Djurgårdsbron, drive past Skansen and Gröna Lund, towards Waldemarsudde. From here there are directions for parking at Rosendal. All parking spaces at Djurgården are paid.
More info in Swedish: Rosendals Trädgård
Nearby:
Pin for later
Save this article to Pinterest for easy reference later!