At first it was not my intention to participate in the Lidingöloppet. I was thinking of running Midnattsloppet on Södermalm, mid-August. But I already spent 3 weeks in Stockholm in July and it seemed crazy to fly back already in August. Anyway, I hesitated just a little too long because when I wanted to enroll, Midnattsloppet was already sold out.
Lidingöloppet, the largest cross country race
Not much later Lidingöloppet caught my attention. This run is the biggest cross country race in the world. 30,000 people are participating. Lidingöloppet is part of En Svensk Klassiker. There are different categories including various races for children, 10 km, 15 km and the famous 30 km.
I'll share some practical information on Lidingöloppet for those who want to participate in the future and tell a little about how I experienced this great running event.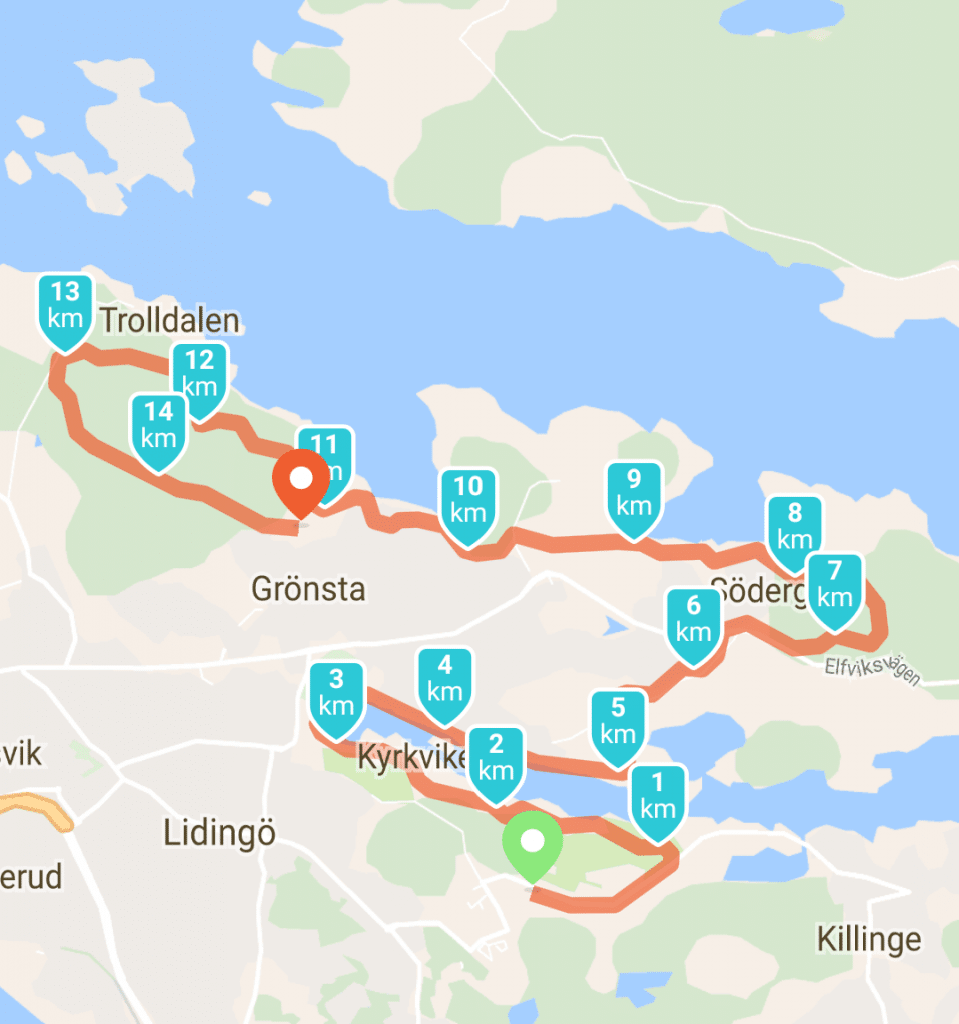 Lidingö is an island near Stockholm. You can go by boat but there is also a fixed bridge, Lidingöbron. A lot of commuters are living in Lidingo. The last weekend of September, the whole island is busy with Lidingöloppet. The local children have a lemonade stand and sell all kinds of sweets. There are food stalls and there is a lot of atmosphere. The whole island seems to be celebrating and welcoming the event!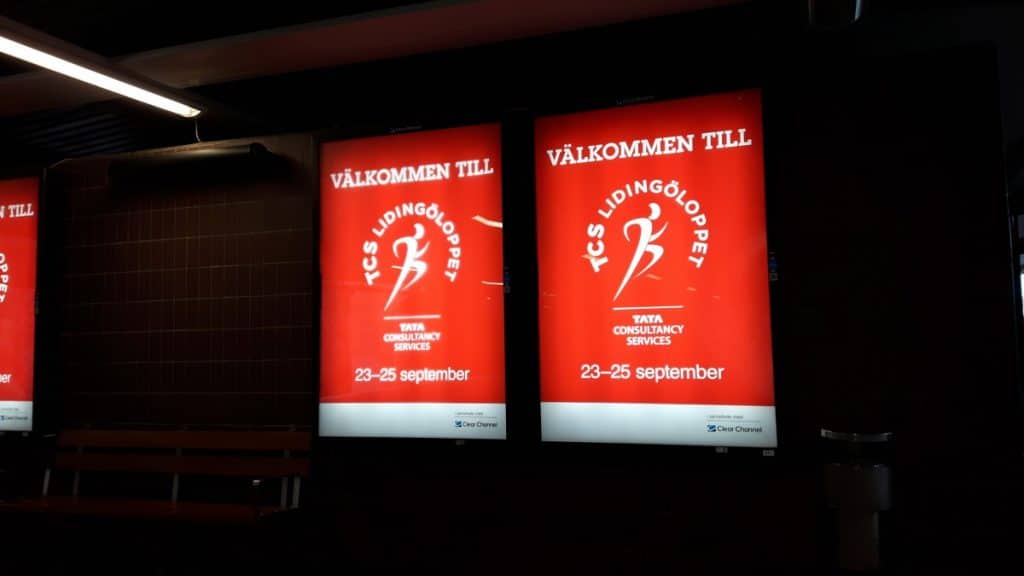 Even though 30,000 participants are joining, Lidingöloppet is by far the best organized running event in which I already participated! No waiting or queues, everything was marked clearly, and the runners were really pampered.
With an entry fee of more than 50 euro, it is not a cheap race. But what other running races offer you kanelbullar at the finish? 😉
Free buses
Free buses between bus and subway station Ropsten and Lidingövallen are offered during the whole weekend of the Lidingölopp race. They recommend to pick up your number on Friday. So I took the late afternoon bus from Ropsten to Lidingövallen.
You can stay at one of the three schools on Lidingö for free. Individual runners get a spot in the sports hall, groups can reserve their own classroom. There are only a few hotels in Lidingö and this weekend is always fully booked long in advance, so this is a great and inexpensive solution.
Sleeping at the gym
You register on arrival at the sports hall. Typically Swedish: at the door you take off your shoes! Then you pick yourself a spot. Tip: be on time, then you have more choice. In the hall where I stayed you could sleep on the tribune stand as well which gave a little more privacy. Others took advantage of the gymnastics equipment to sleep extra soft or make a small bedroom. There were also showers and toilets available.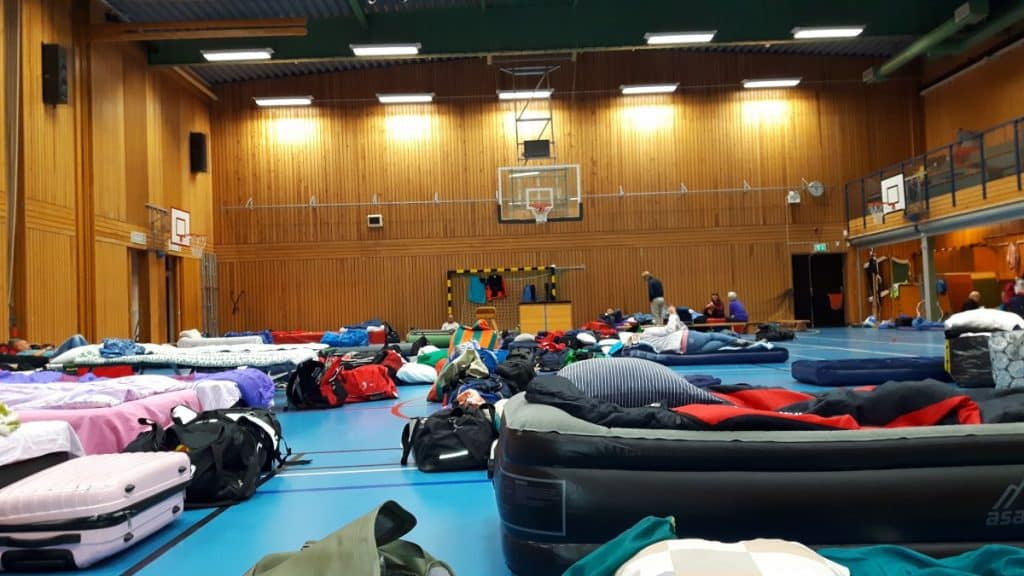 Bring your own mattress and sleeping bag. By coincidence the spot where I put my mattress had an outlet so I could easily charge my smartphone but you better bring additional external batteries, just to be sure!
It was no problem to leave your gear at the hall. Obviously you better not leave valuables! Sleeping in the gym is for free. Those who want to reserve a private classroom, pay a small fee.
Practical informations
On Friday I explored the start and finish areas. For Lidingöloppet there are three event zones, each with its function. Lidingövallen was the central place where you pick up your number, where you can leave your bag etc. Koltorps Gärde was the starting position for the 15 km race (and also the 30 km run). From Lidingövallen to Koltorps Gärde, it was a tough hike. I quicly learned what 'backen' means! The finish was on Grönsta Gärde.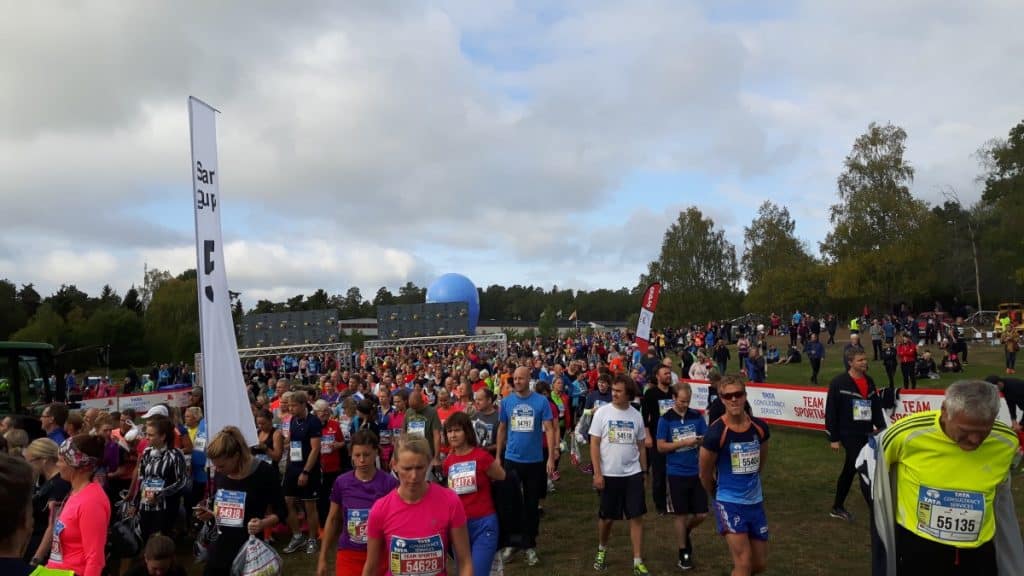 You start in different groups. Your start group depends on any previous result or your estimated finish time. The start boxes for the different starting groups are clearly marked. Of course, there is a warming-up session. The whole event is mostly in Swedish but the most important info can also be found in English. Each year, there are more and more international participants. I think that the flags of all participating nationalities were hanging out because I even spotted a Belgian flag!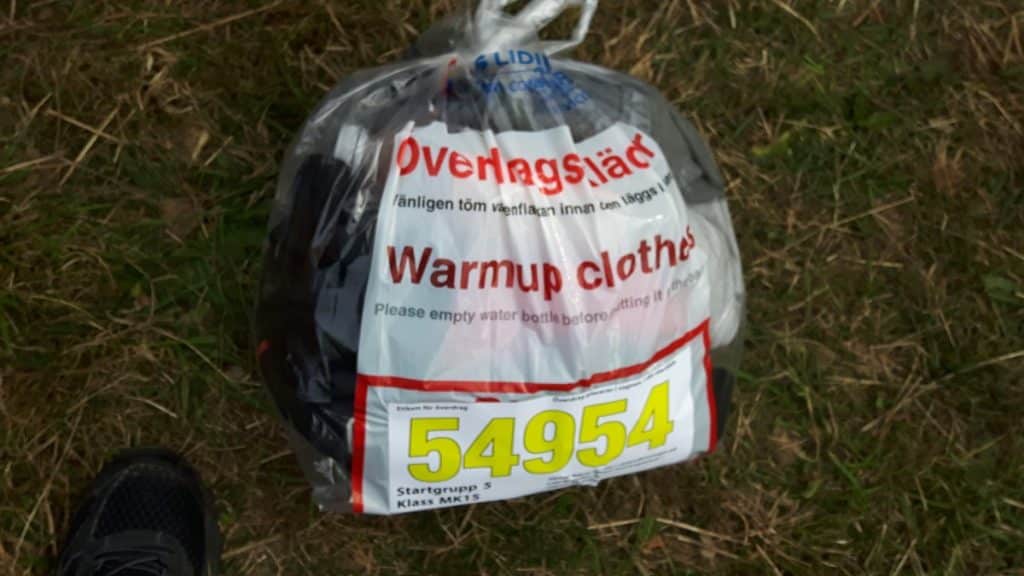 If you come to the start area, you can take off your clothes for the warm up and leave them in a plastic bag with your start number on it. They bring those bags to the finish! Your other bag is to be dropped off at Lidingövallen and you can choose where to pick it up after the run. If you pick it up at Lidingövallen, then it is for free. For 40 kronor they transport it to the finish. I found this system very practical and very well organized!
Lidingöloppet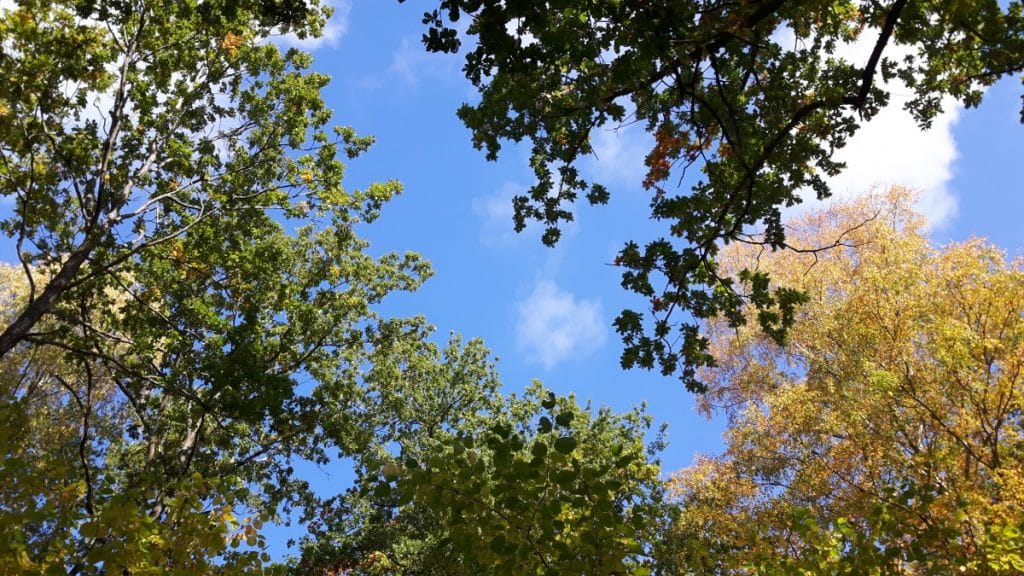 Fair enough, 15 km was quite overconfident. I knew that. Last summer I had been training a little but hardly ever went beyond 6 km. And now I would do almost 3 x that distance. I chose to start quietly. I was determined to finish the race!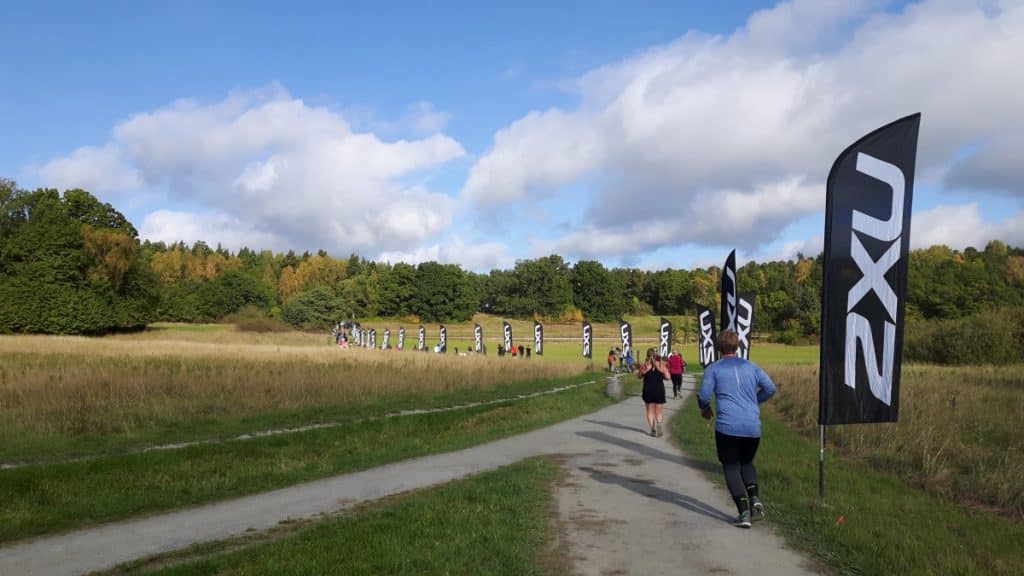 Soon I found a few other runners who ran about my pace. And who chose to walk the steep hills instead of running up 🙂 Yes, I've walked a lot but the flatter pieces I've all done running! I took the time to drink some sports drink and some water. And what a nice surprise it was when they suddenly also offered kanelbullar!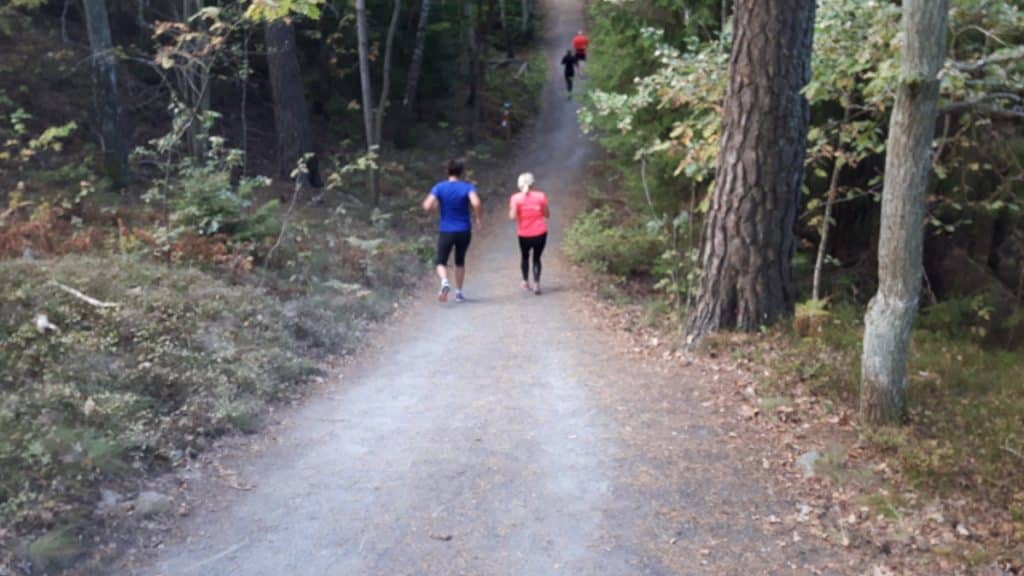 Yes, it was quite a hilly run! But the trail was very varied and I really enjoyed it. Although I was glad I passed the finish line, I found it a pity that it was already over. It was lovely running in the woods and along the water. Certainly worth doing again!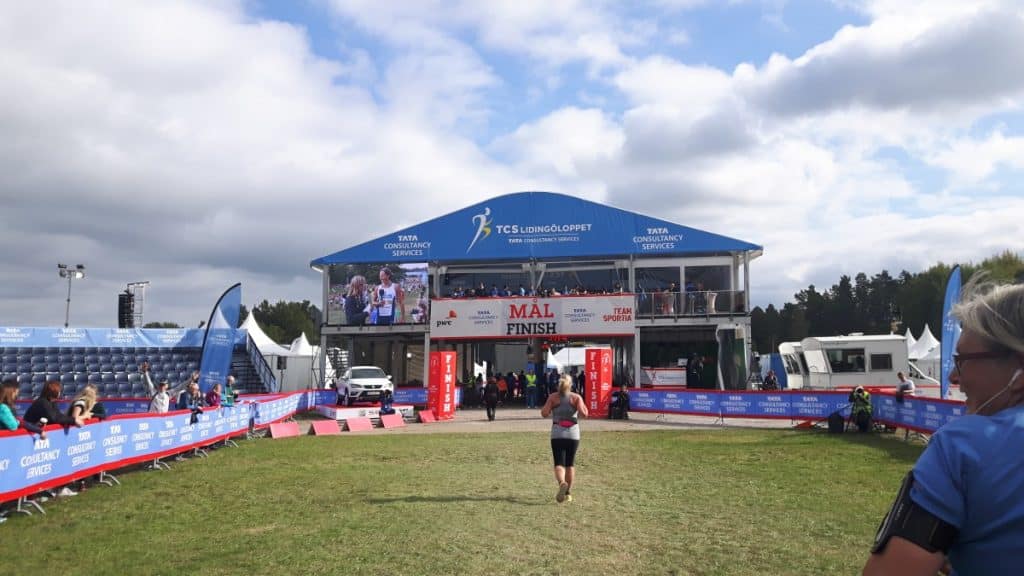 Yes, I did it!
Afterwards, the participants received a medal with a design of the artist Milles. I was obviously beyond proud of this medal 🙂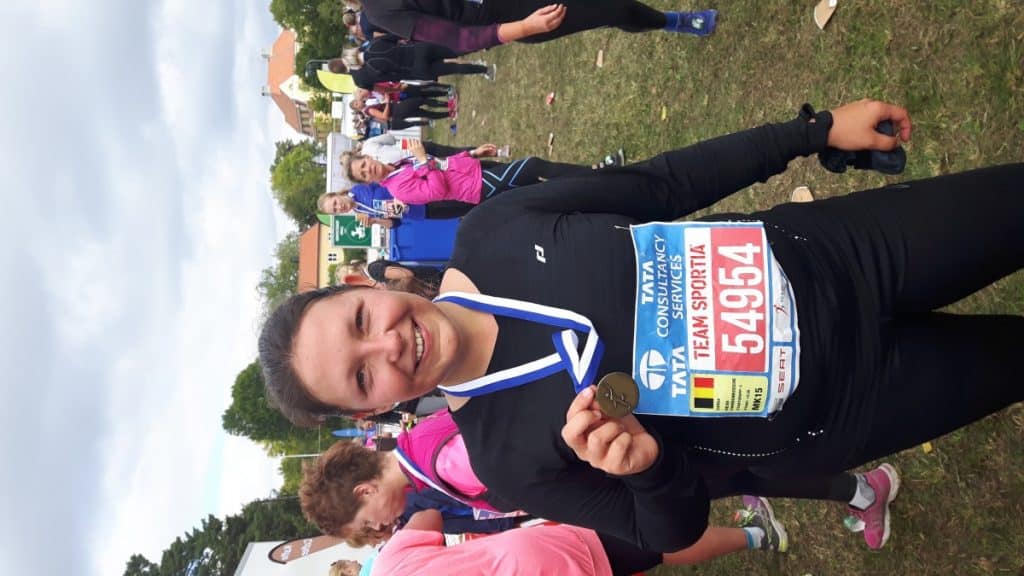 The shower afterwards felt so great (cold water and sponsored shower gel – and barely any queues!). I refilled my energy by devouring a veggie burger. Hooray for food stalls where you a) can pay with the card and b) you find veggie burgers. I felt energetic enough to go and sheer for the 30 km runners.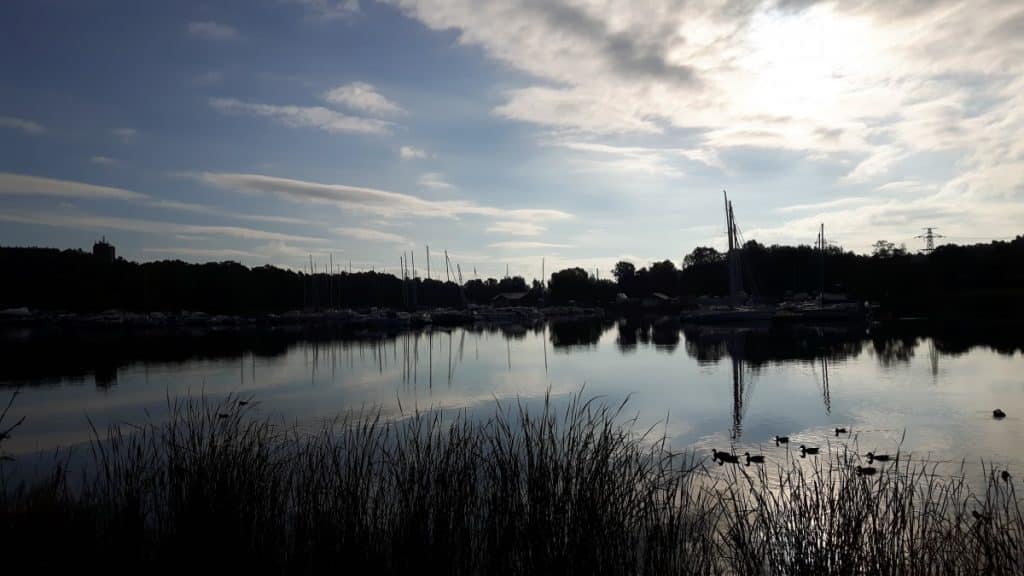 On Saturday night I stayed at the sports hall as well. I was just too tired to walk around in Stockholm and it was already getting dark.
Did you already run Lidingöloppet? Or are you planning to participate? What is your favorite running event in Sweden?
Pin for later