Stockholm has 4 airports: Arlanda is the largest, Skavsta and & Västerås are around 100 km from the city and are mostly low-cost airlines airports and then there is Bromma. Bromma is only about 8 km from the centre of Stockholm. This airport has mainly domestic flights and some flights from London and Brussels (until end of October 2023, then the flights from Brussels Airlines will move to Arlanda).
The arrival hall has recently been renewed. You don't have to wait very long to get your luggage here, mainly thanks to the small size of the airport. There is a restaurant (both before the security check and after), a newspaper kiosk and after the security check there is a mini-tax-free shop.
Special mention for the always clean and nice toilets!
From Bromma to Stockholm city centre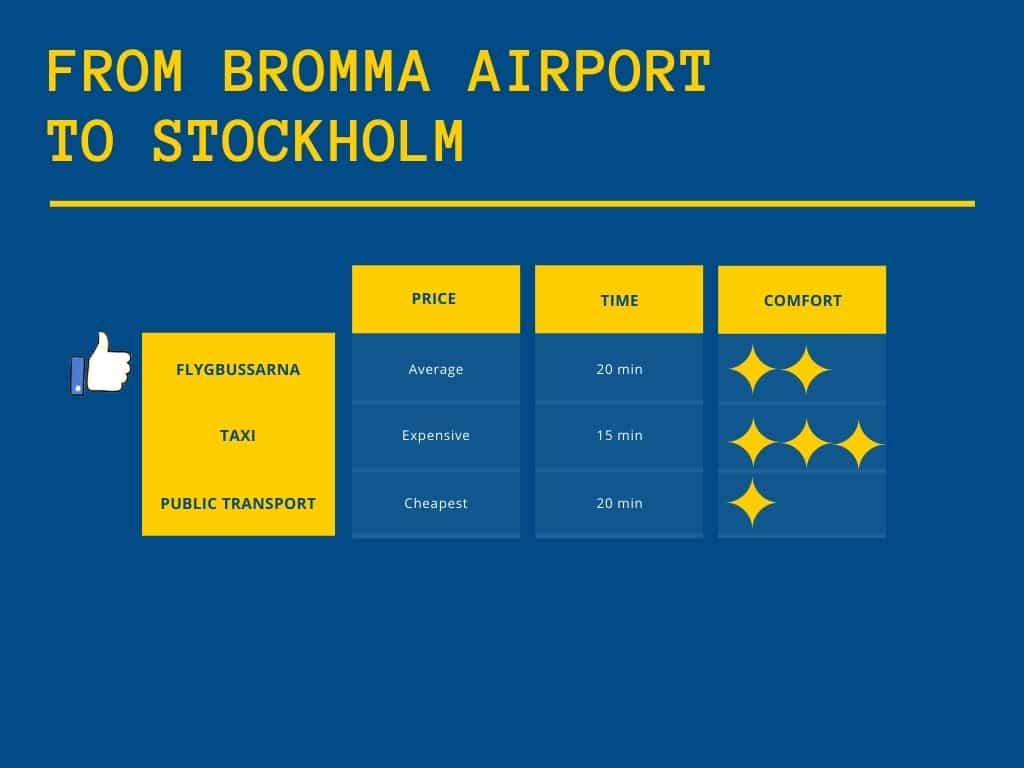 Flygbussarna: from the airport to the city centre
There are several options to go from Bromma Stockholm Airport to the center of Stockholm. Personally, I find the Flygbussarna the easiest. You are in the city centre in less than 20 minutes. I recommend downloading the app in advance and buying your return ticket online, then you have the best price. On the spot you can only pay by card (there's a ticket vendor and you can also buy a ticket with the driver).
Taking a taxi at Bromma Airport
Of course you can travel by taxi to the center (or wherever) from Bromma. A taxi ride Bromma-Centralen costs about 35 euros. Depending on the traffic, it will take 15 to 20 minutes.
Learn more about taking a taxi in Stockholm
Public transport at Bromma
The cheapest alternative is public transport. Buses 110 and 152 take you in half an hour to the city center. Bus 152 leaves every 20 minutes and takes you to Sundbyberg (direction Liljeholmen) where you switch to Pendeltåg, line 35 or metro line 10. For about 4 euros you're in the city centre in half an hour.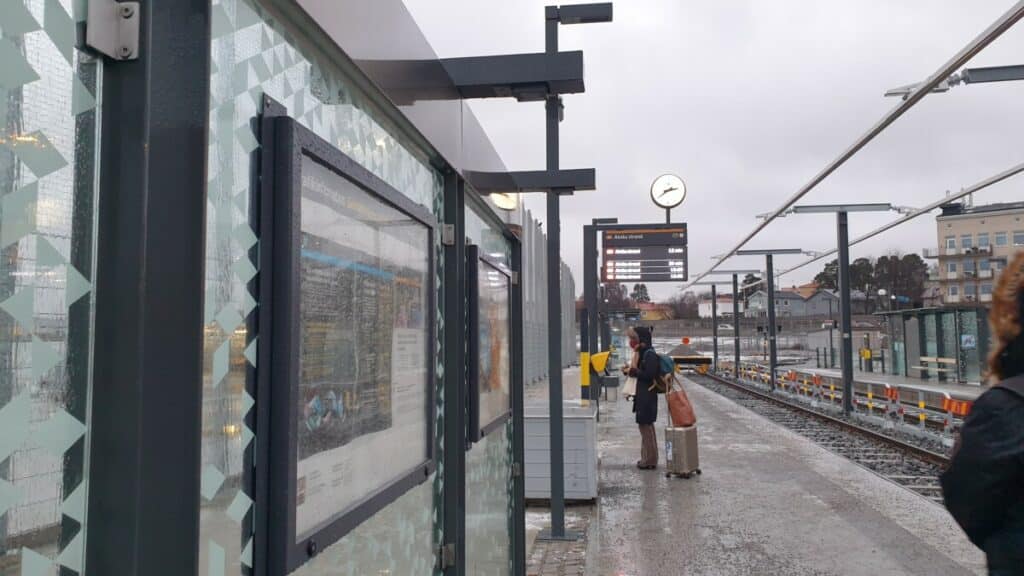 Since December 2022, you can also take the tram (Tvärbanan 31) to the city center, depending on your final destination, you will still have to change. The easiest way is to use the route planner in the SL app.
Return journey
How much time do you need for your return journey? Well, the bus takes 20 minutes and it's advised to be at the airport 1 hour in advance. I have never actually had to queue at the security check, the Flygbussarna are also nice on time and let's be honest, there is nothing to do at Bromma. (correction: I recently discovered, thanks to one of you, that they serve delicious pasta with burrata in the airport restaurant.)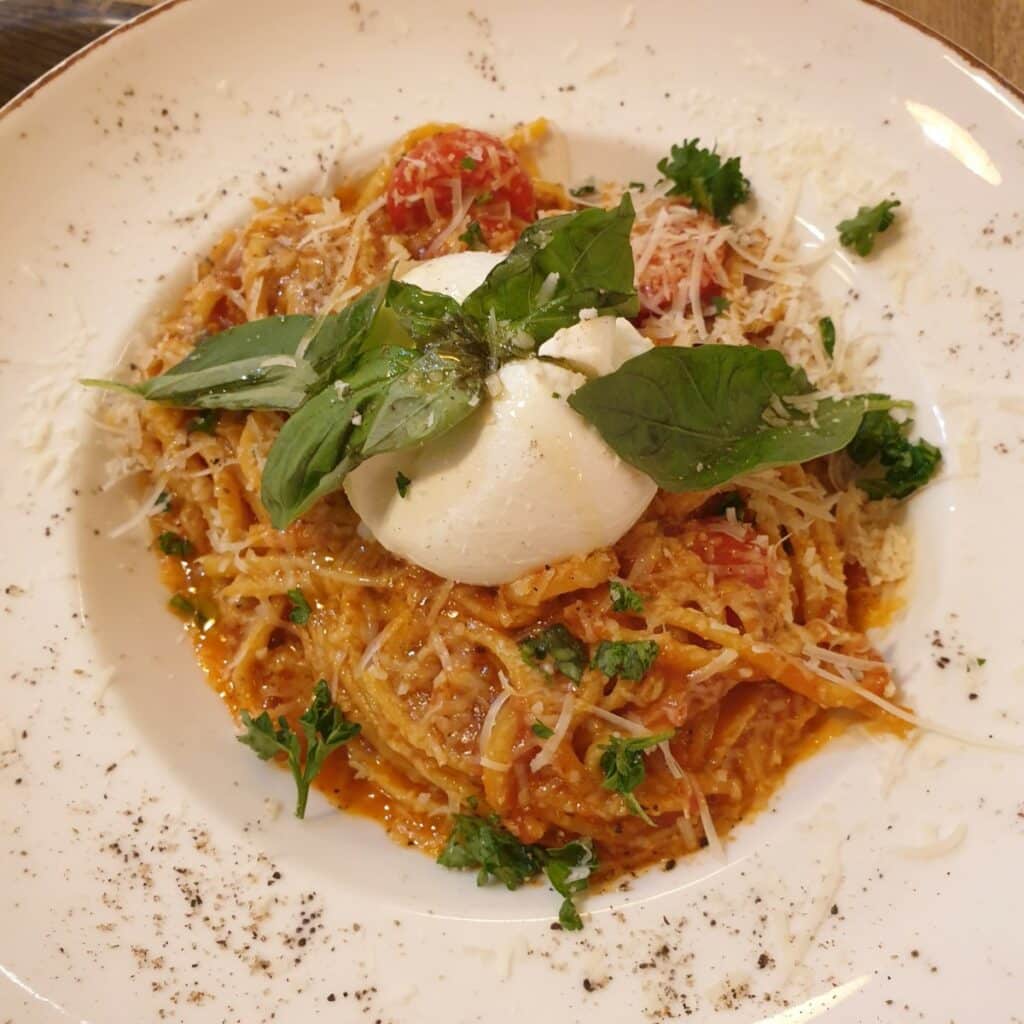 I usually take the bus around 1 hour and 20 minutes before my flight leaves and have actually already considered taking a bus later. Mind you – Take me to Sweden is not responsible if you miss your flight! I usually don't have to check in luggage, I know my way at Busterminalen in the central station of Stockholm as well as in Bromma airport and I usually wouldn't mind missing my flight.
Present and past of Bromma
Bromma was the first airport in Europe to have a paved runway. The airport opened in 1936. Because the runway was too short for intercontinental traffic, Sweden built the Arlanda airport some 20 years later. The future of Bromma is uncertain. The city expanded and there are now more people complaining about noise pollution. Yet Bromma is still a popular airport for domestic flights and business flights to London.
Pin for later
Save this article to Pinterest so you can easily find it later!