I was actually looking for Vinterviken, because of its link to Alfred Nobel, when I stumbled upon the delightful garden of Vintervikens Trädgården. It reminds me a bit of Rosendals Trädgård but it is also completely different. I was there in early spring, so there wasn't much green to be seen yet, but the lovely spring sun made up for it.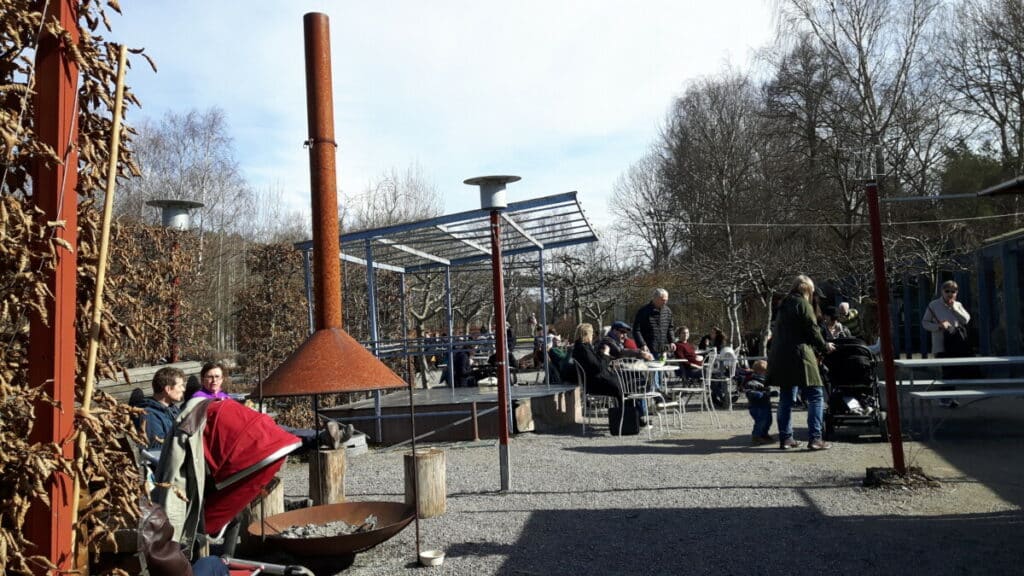 Green green green
Vintervikens Trädgården is located in a green oasis and you can also expect mainly organic and organic products on your plate. They serve just about everything from ice creams to soup and homemade bread. You can also enjoy tasty dishes (they have a limited, changing menu, but what I already tasted was very tasty!) and a glass of wine.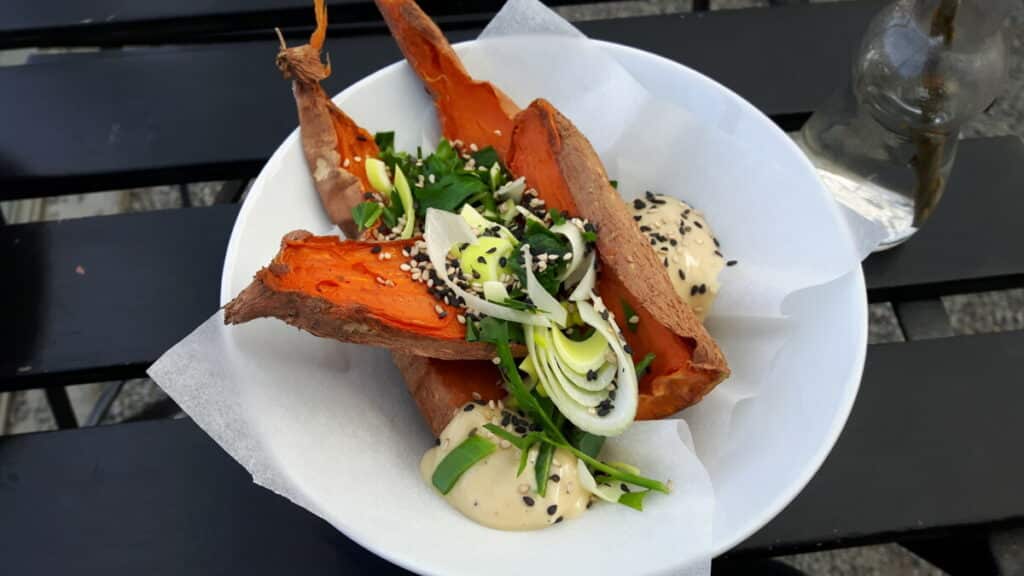 On sunny days – actually from the moment the sun peeks through the clouds – the terrace is quickly packed. When it's a bit cooler, you can go inside the Orangerie. There you can warm up by the fire.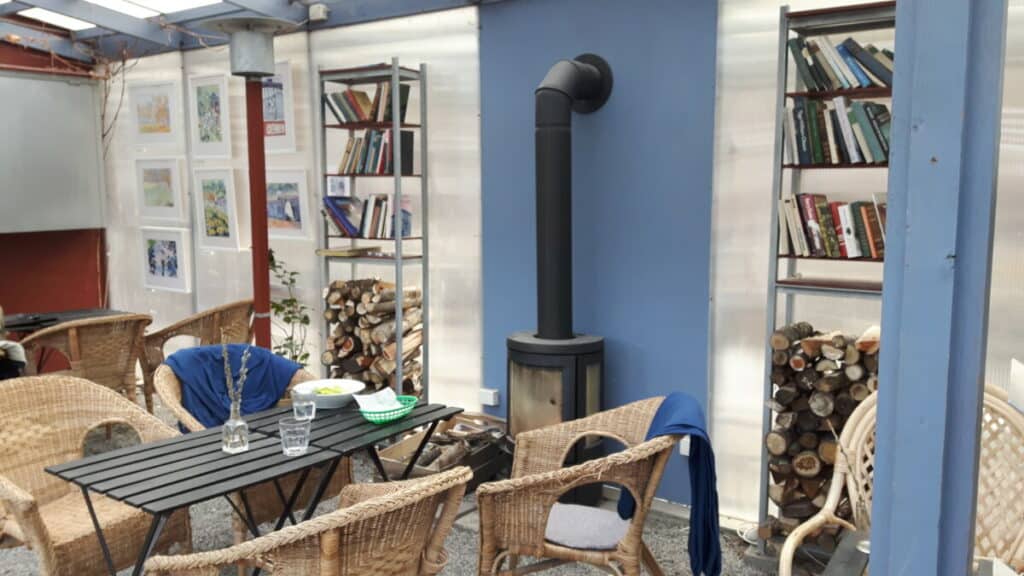 Around the garden café you will find, among other things, a large vegetable garden where local residents can help with gardening. All vegetables and plants are grown ecologically.
The domain is run by a group of volunteers. Although it was a cool day in April, there were many people in the garden. You order food at the food stand. As you would expect from the Swedes, everyone neatly waits their turn in the (long) line. That waiting will be rewarded! I chose the sweet potato with truffle mayonnaise. Warmly recommended! Nearby you can take long walks in nature (and along the shores of Lake Mälaren).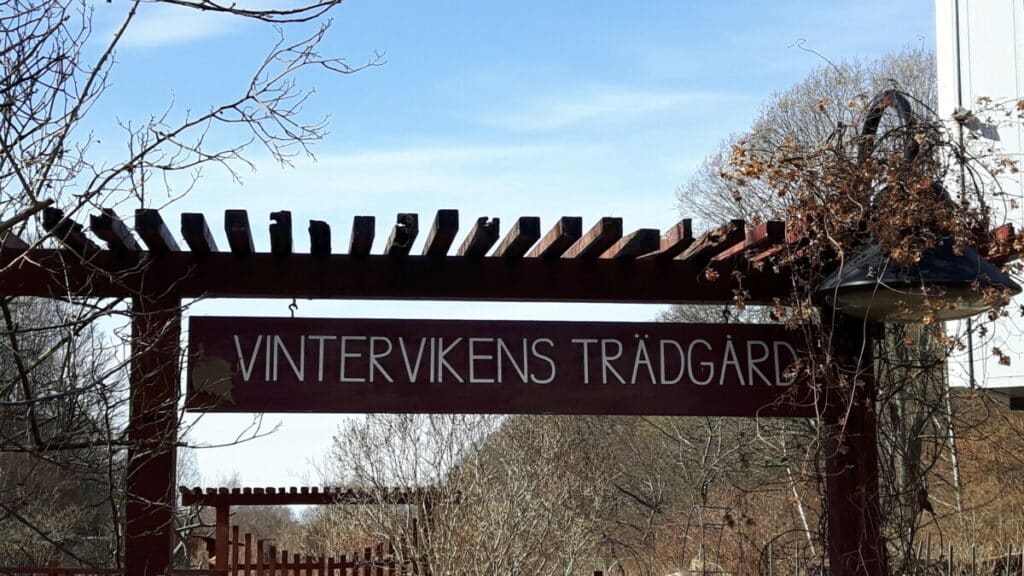 Practical info Vintervikens Trädgård
How do you reach Vintervikens Trädgården?
Vintervikens Trädgården is located just south of Södermalm, half an hour from Centralen. Take the T-bana to Aspudden. From here it is a fifteen minute walk. At the stop you will find arrows that indicate the direction.
Address: Vinterviksvägen 30, Stockholm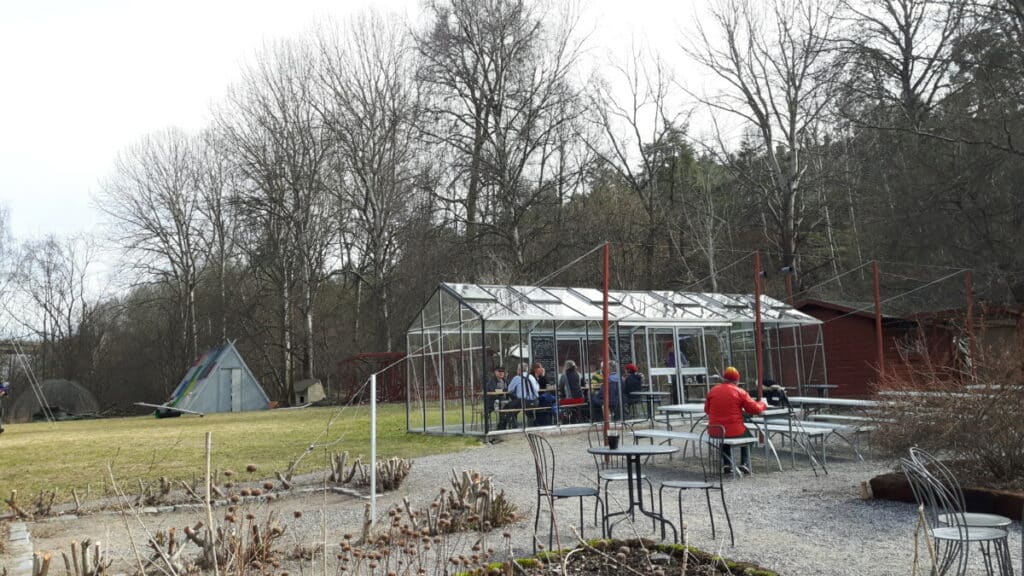 Opening hours Vintervikens Trädgården
Vintervikens Trädgården is only open during spring and summer. In April, they are open on weekends from 11 a.m. to 4 p.m. In May they are open during the week from 11am to 4pm and on weekends from 11am to 6pm. During the summer, from June to August, they are open every day from 11am to 9pm.
Not to be missed: on April 30th they will hold a special evening for Valborgsafton (Walpurgis Evening). They are then open from 4 pm to 10 pm. They also have a Christmas market in December.
More info on their website.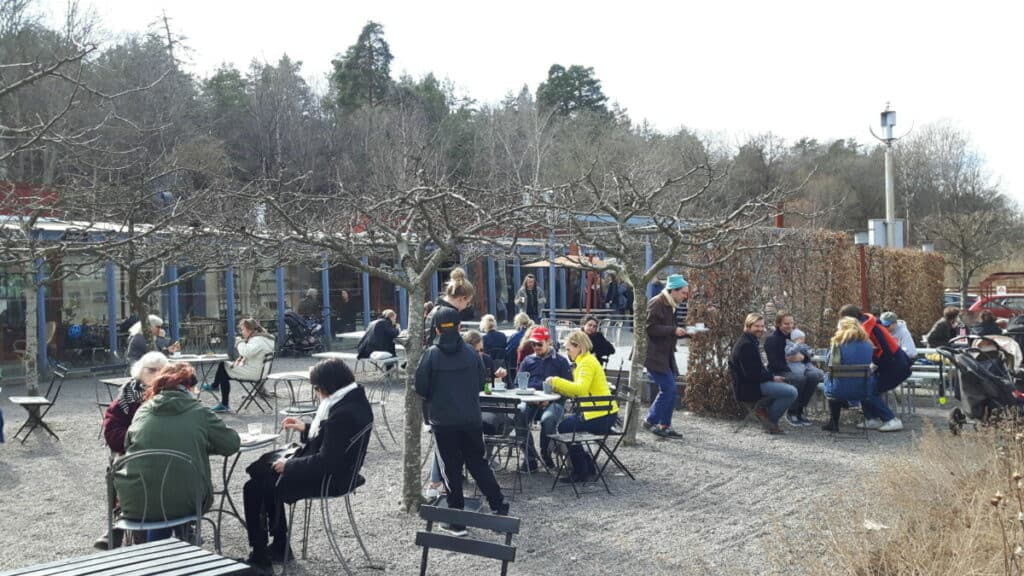 In the neighborhood of Vintervikens Trädgården
Pin for later
Save this article to Pinterest for easy reference later!