If you are looking for an affordable design hotel in Stockholm then we've got what you are looking for. In the center you will pay around 150-200 euros or (much) more for one night in a design hotel. When I traveled to Stockholm for the first time, my quest for affordable accommodation led me to Motel L.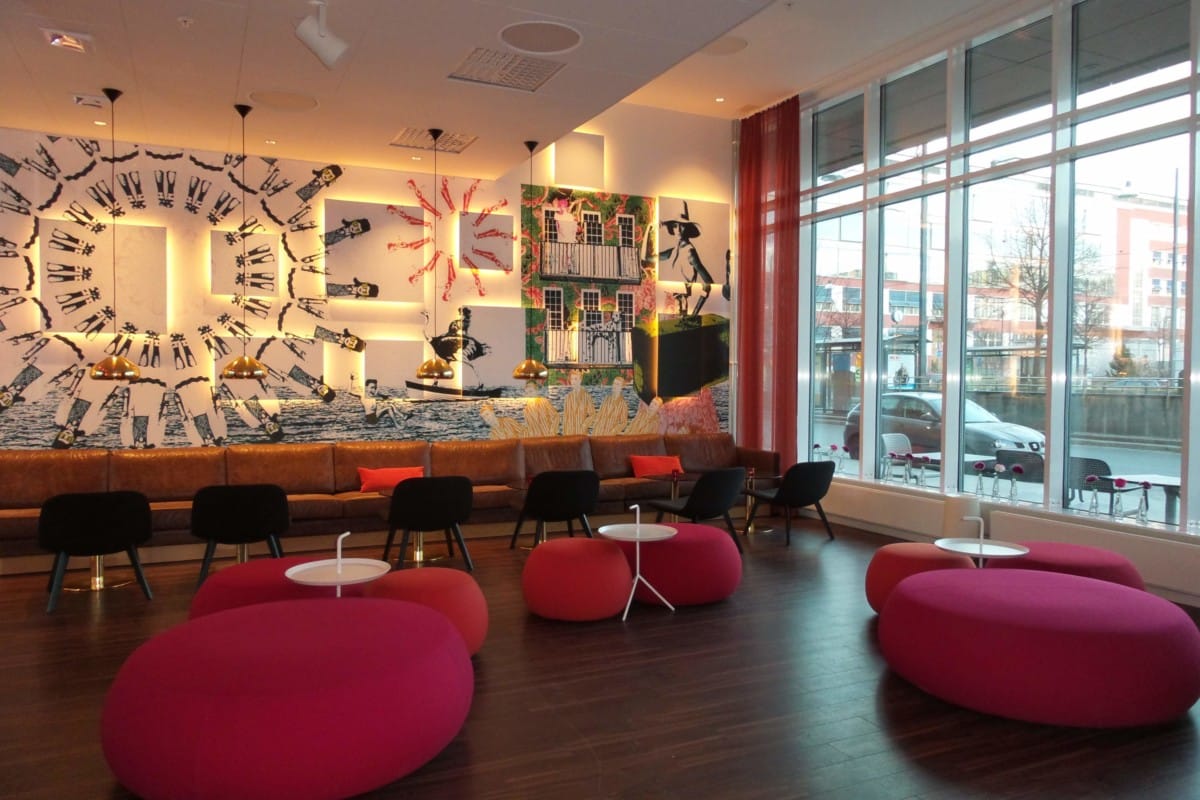 Hammarby Sjöstad
Motel L is located in Hammarby Sjöstad, just south of Södermalm, and only opened in 2014. Although the hotel is not located in the city center, you are in Gamla Stan within a half an hour walk. The tram, which stops right in front of the hotel, takes you to the city center in 10 minutes. In addition, Södermalm is known as the hottest area in the world so if you want to explore that part of the city, Motel L is really close by.
In Hammarby Sjöstad you can also do a lot of things. Until the end of the last century there was mainly industry in this area, but in recent years there have been major infrastructure works that gave the neighborhood a new elan. In the new housing blocks, a sustainable lifestyle is highly attributed. They use as much green energy as possible. Something the rest of the world can learn from!
Sportsmen will enjoy Hammarbybacken. In winter months you can even go skiing and cross country skiing. In summer, this is a great place for cycling, walking or running. From the top you have a beautiful view over Stockholm.
Affordable Motel L
Upon entering Motel L, the funky décor immediately pops up. The lobby is spacious and divided in several smaller areas. They call the lobby their living room. It has powerful wifi and is a perfect place for small meetings or to work as a digital nomad.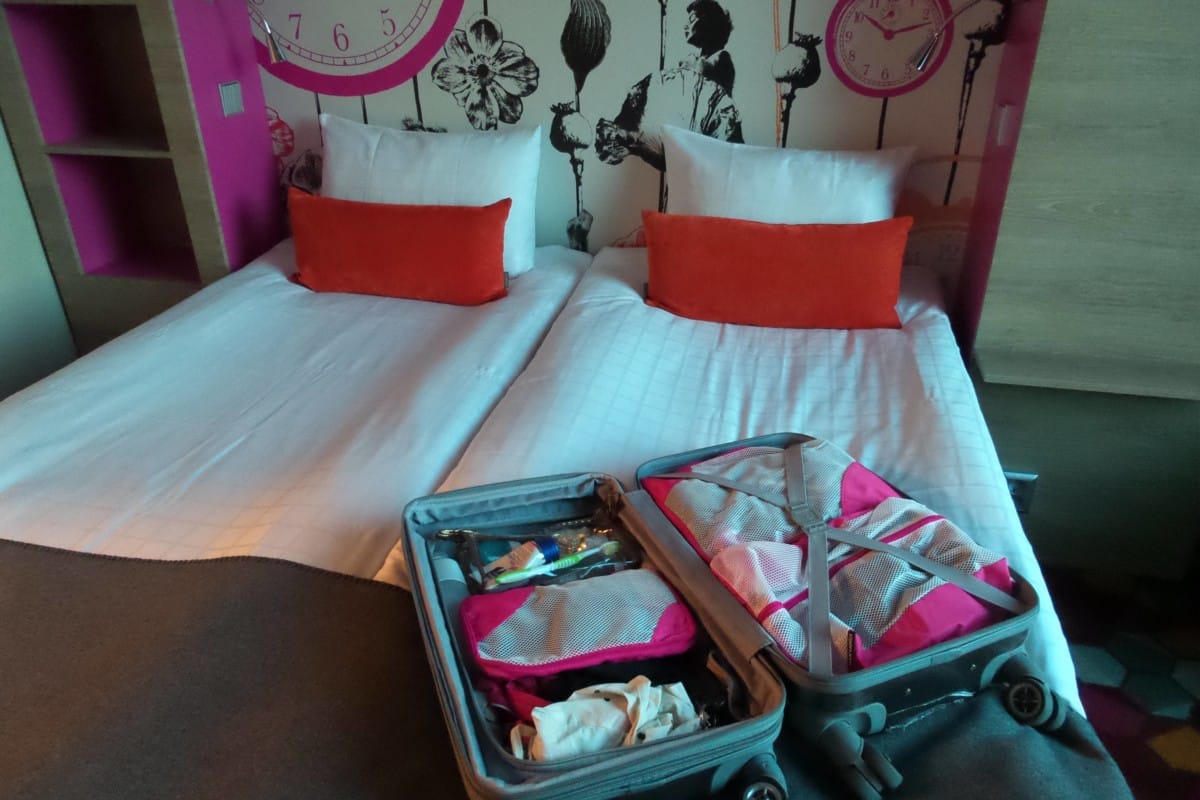 Rooms
The room is just big enough and has a lovely bed from the Swedish brand Carpe Diem. The bathroom has a rain shower. You can also book rooms without breakfast. There are plenty of nice breakfast places in Stockholm to discover. Useful to know if you like to have breakfast in the hotel: if you book via their own website, breakfast is offered.
Motel L also offers family rooms and is a good choice for those arriving by car in Stockholm: they do not have a parking space but in the same building as the hotel you will find a public parking lot. With some luck, you can also find a place in the street.
Practical
Motel L is a good choice. The only disadvantage I can think of is that you, during the day, can't quickly get back to your hotel room when you're in town. So make sure you don't have to. Note to self: don't forget the cable of your external battery (been there…).
How to get there?
Motel L is located in the south of Stockholm. If you travel by public transport, you will appreciate the tram stop (Mårtensdal) right in front of the hotel. You can also just walk. It is about half an hour on foot from Gamla Stan to Motel L.
Address: Hammarby allé 41, Stockholm
Book your hotel
Book your stay at Motel L in Hammarby Sjöstad and enjoy Stockholm!
Tip: there is a second Motel L in Älvsjö, near Midsommarkransen, the new and upcoming neighborhood of Stockholm.
Pin for later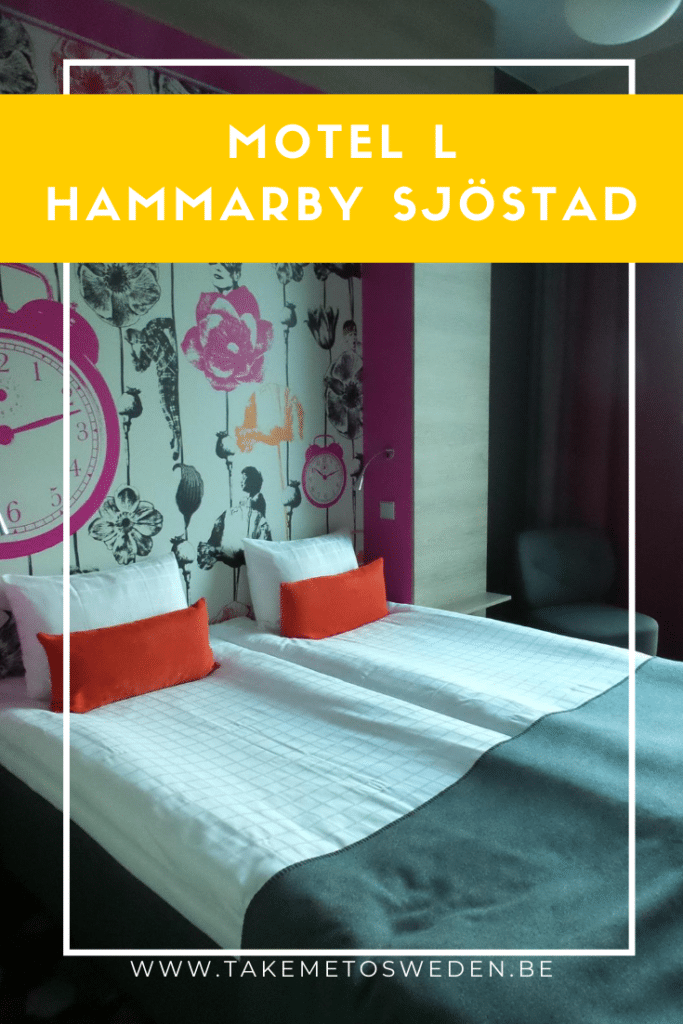 Affiliate