Centralen, the central station in Stockholm, is a real hub. Buses, trains, metro, taxi, … everything leaves and arrives here. It can be a bit overwhelming if you are there for the first time. Fortunately, most signs in the station are also indicated in English. So if you are looking for the lockers in Stockholm Centralen to leave your luggage, you will find them quite easily.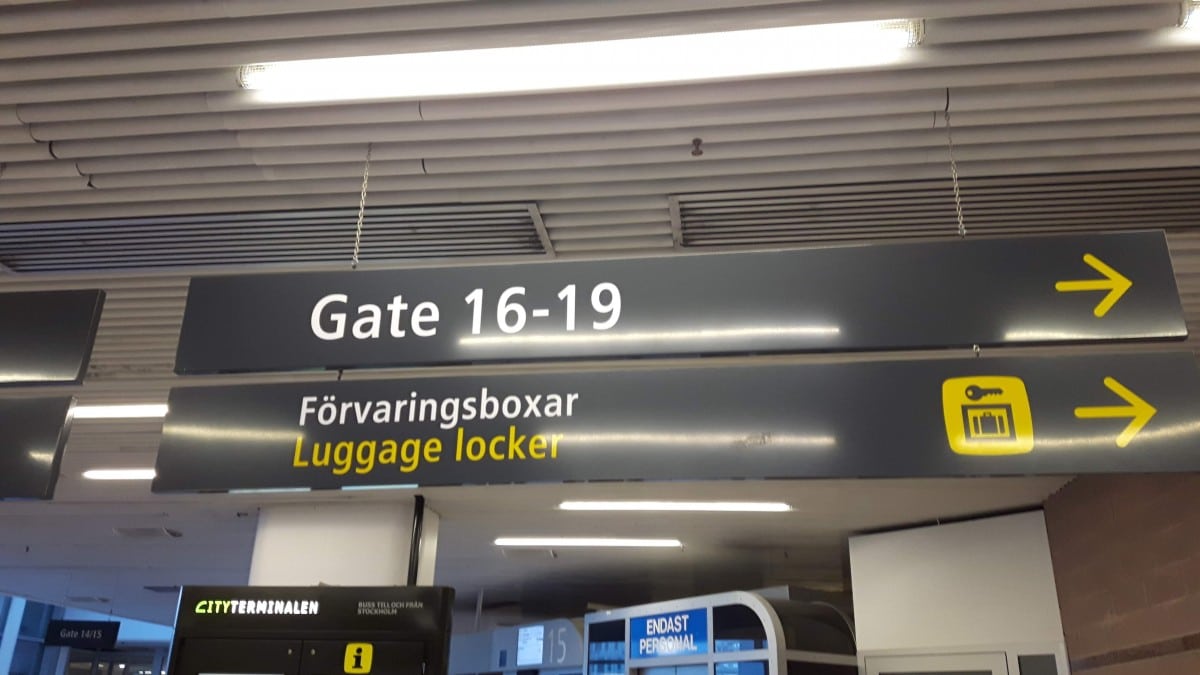 Lockers at Stockholm station
You've probably experienced it before: you're on city trip and your hotel is not in the city center or you can not check in yet and you're looking for a place where you can safely leave your luggage. Good news: you do not have to drag your luggage all the time because in Stockholm Centralen you will find different places where they have lockers. There are 2 sizes: little ones that fit a hand-luggage box (36cm x 44cm x 60cm) and larger ones for larger suitcases (46cm x 60cm x 85cm).
A few years ago the prices have gone up a lot but I still think it is worth not having to drag your suitcase through town. A small box is 39 SEK per hour, with a max. of 199 SEK for 24 hours. A large box is 69 SEK/hour and 299 SEK for 24 hours.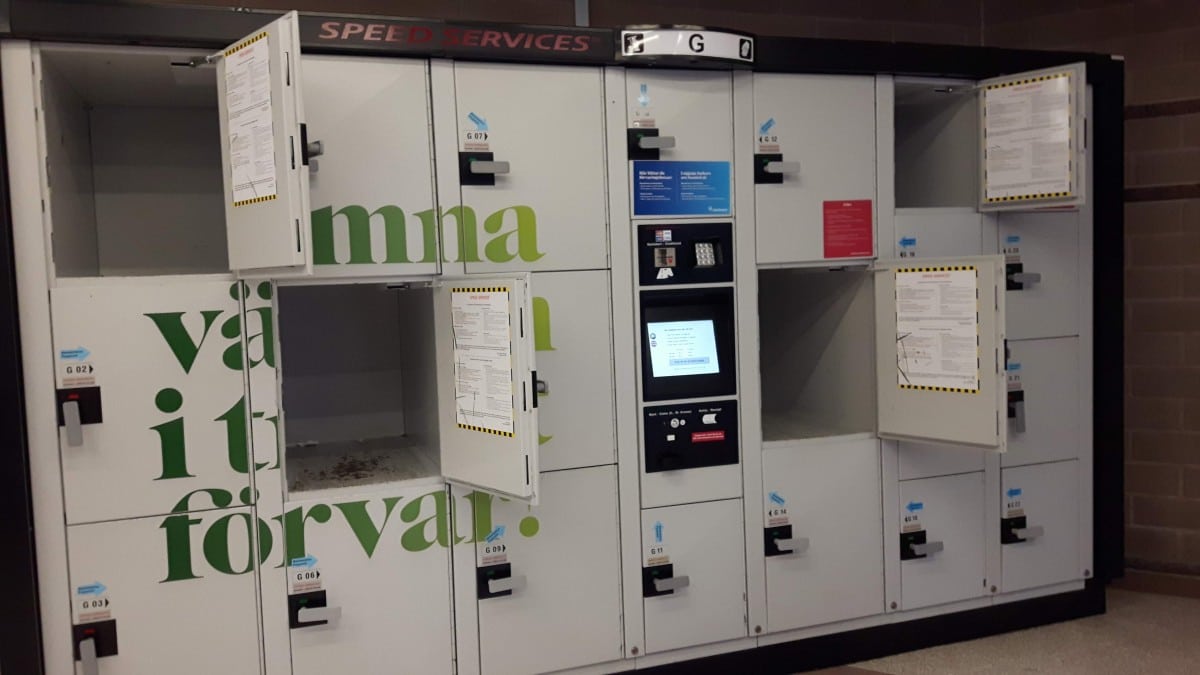 Pay by card
The system of the lockers in Stockholm Centralen is really simple. There are step-by-step explanations in English on the screens. In short: you choose an empty locker, put your luggage in it, close the locker and keep the closure down for 3 seconds and you pay by card. Keep track of your 'kvittot' or your receipt. This is where the code you need to reopen your locker is printed.
I always take a picture of the receipt. In case I lose the note, I can still get my luggage.
There are several places in Stockholm Centralen where you can find lockers. Remember which ones you used! The station in Stockholm has several levels and a lot of corridors. It's easy to get lost. Because I usually travel to the airport with Flygbussarna , I always take the lockers just at Cityterminalen (take the escalator upstairs). Especially when returning, I lose a minimum of time and can max my time in Stockholm.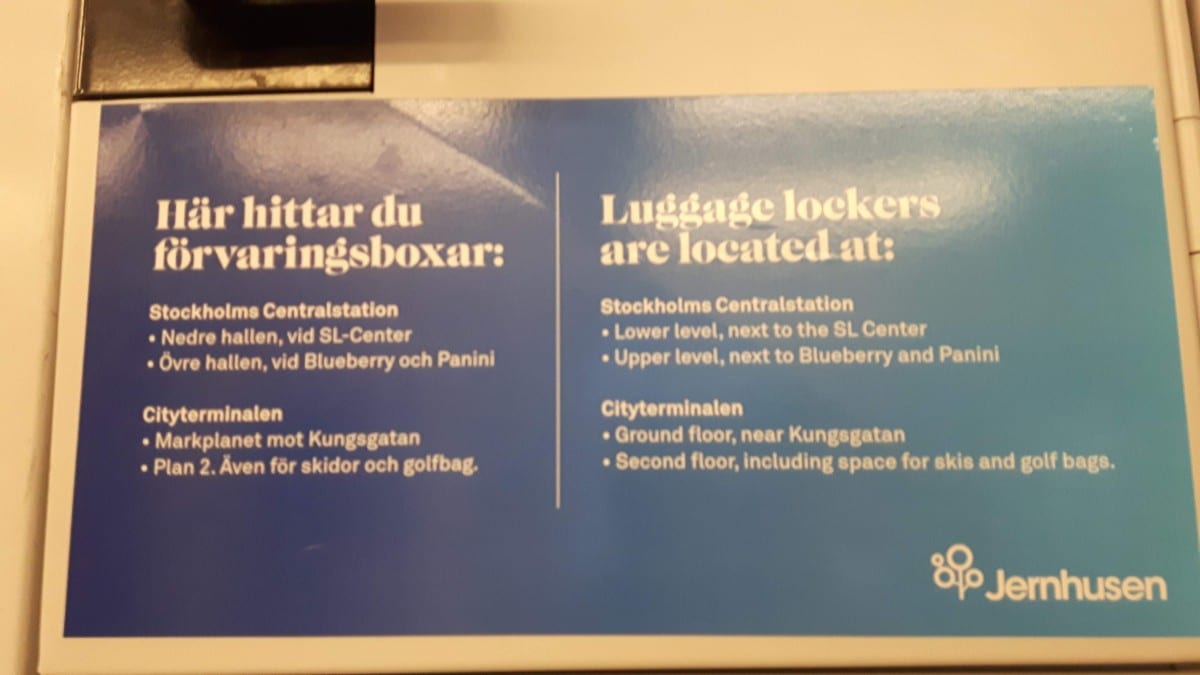 Looking for other lockers in Stockholm?
Usually you can have your luggage stored at the hotel (for free). If your hotel is centrally located, this might be easiest.
In Stockholm you can also find lockers at Moderna Museet. If you know other places in Stockholm where you can leave your luggage in lockers, let us know something in the comments!
Pin for later