B.A.R. or Blasieholmens Akvarium och Restaurant, as the restaurant is called, was my first culinary introduction to Stockholm. The restaurant is located behind the corner of the Grand Hotel. B.A.R. is recommended in several travel guides as a hot spot for foodies on a budget.
Open kitchen
B.A.R. is part of the Lux family of top chefs Henrik Norström, Peter Johansson and Daniel Frick. Authenticity and openness are more than just concepts for them. Guests are invited to take a look in the open kitchen.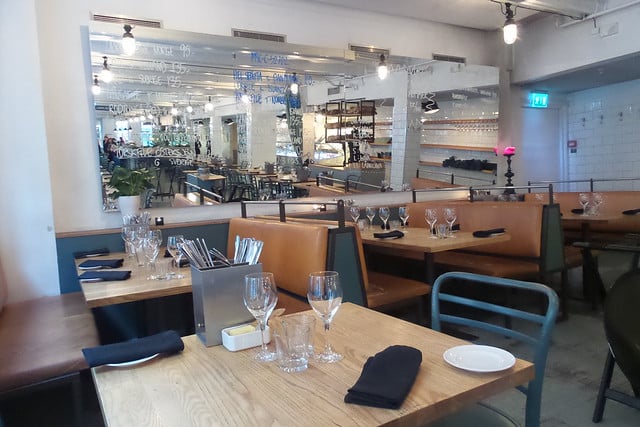 The interior of B.A.R. has an industrial feel and it feels like sitting in a canteen. A chic canteen, though. I had heard that it is advised to make reservations but because I was going to eat alone, I hoped to get a seat if I went early enough. I succeeded but would recommend to make reservations as it got quite crowded by the time my dessert was served.
The menu of B.A.R.
Each season the menu changes. In addition to the fixed menu, you can also order specials of the day. On the mirror you can see what dishes are available. The offer is determined by the daily deliveries. So you choose something from the menu or you compile your own dish from the things written on the mirror.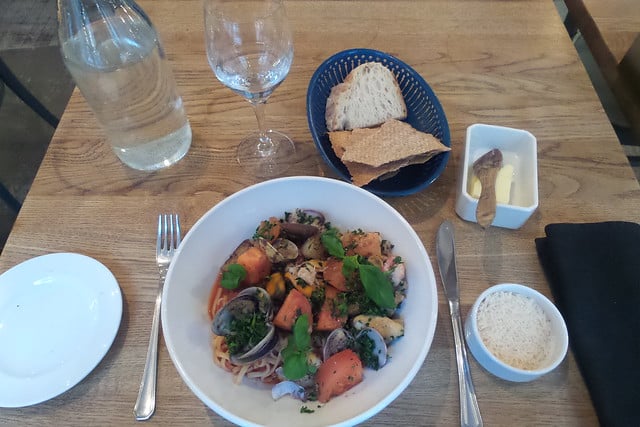 On the menu you will find fish dishes, but vegetarians and meat lovers will find something to their liking too. I had the pasta with seafood and I still remember the soft, butterlike, taste of the scallops as if it was yesterday (although it has been a while). The Linguine di Mare surprisingly had a tomato sauce. Perfectly seasoned. And seafood that you really can call seafood: scampi, mussels and cockles, crabs and the scallops. Certainly a foodie hotspot I want return too!
Practical information B.A.R.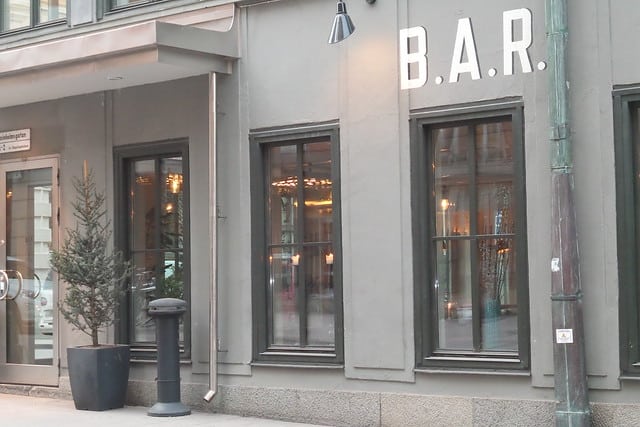 Opening hours
Check the recent opening hours on their website.
How do you reach B.A.R.?
Blasieholmen is on the peninsula between Kungsträdgården and Strandvägen. You can find the restaurant in the street behind the Grand Hotel, on the corner with Teatergatan. Nearest metro stop is Kungsträdgården.
Address: Blasieholmsgatan 4A, Stockholm
In the neighbourhood
Pin for later
Want to save this article for later? Don't forget to pin it on Pinterest!