When I look for a hotel in Stockholm, I mainly look at the location. Since I usually do everything on foot, a hotel that is centrally located in the city is the easiest. I'm happy to pay a little extra for that. If that hotel is also facing the water, I feel very lucky. When I traveled to Stockholm in December 2019, Hotel Esplanade caught my eye. Despite what you might expect from a hotel on Strandvägen, it was still quite affordable.
It was a bit further away from the Central Station than the hotels around Brunkebergstorg (At Six, Hobo, Downtown Camper) where I also like to stay, but it was a bit closer to Djurgården.
As soon as I walked in, I felt like a princess. They immediately live up to their slogan 'a personal boutique hotel'. The welcoming was very warm. Apparently it is a hotel where guests like to stay for a longer period of time and I completely agree with that. I had a chat with the lady at the reception, she gave me some extra tips for my stay and I took the old wooden stairs to my room.
From the salons you have a beautiful view over the water, Nybroviken. Such a lovely sitting area! You'll find the high ceilings everywhere, including in the rooms. Another feature that you see (or should I say, hear) everywhere is the creaky wooden floors. It has its charm (and I can't remember being bothered by the noise in my room).
Hotel Esplanade, a hotel with a history
I previously slept in Best Western Bentleys Hotel in Drottninggatan. The style of both hotels is a bit similar. Hotel Esplanade is located in a beautiful 'jugendhus' from 1910 and has 34 rooms. When the hotel opened, it was under the name Grand Pensionat Dehn. Most of the furniture is still original. The interior is mainly from Svenskt Tenn and NK. There are both single and double rooms, from basic to deluxe. The rooms face either the courtyard, Hovstallet or Nybroviken waters. Coffee, tea and biscuits are available in the lounges throughout the day. Breakfast is served in the beautifully decorated breakfast room. My favorite at the breakfast buffet was the skagenröra.
Hotel Esplanade is a popular location for TV and film shooting and fashion magazines also like to come to the hotel for photo shoots.
Practical
How do you get to Hotel Esplanade?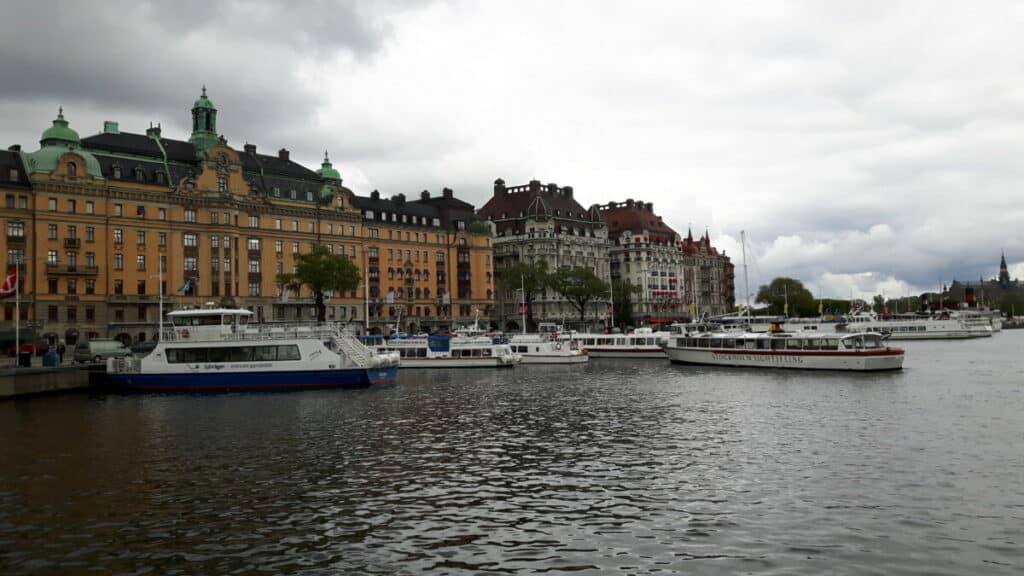 I walked from Centralen to Hotel Esplanade (a 20 minute walk) but you can also take public transport or a taxi. Take the metro (tunnelbana) to Nybroplan. From here it is a 2 minute walk.
The hotel itself has no parking. The nearest (paid) parking spaces can be found a little further along Strandvägen.
Address: Strandvägen 7a, Stockholm
Book your room at Hotel Esplanade
Would you like to stay at Hotel Esplanade yourself? Book your overnight stay here!
Other hotels nearby
Nearby
Dramaten
Nybroviken with ferries to the archipelago and cruises
Pin for later
Save this article to Pinterest for easy reference!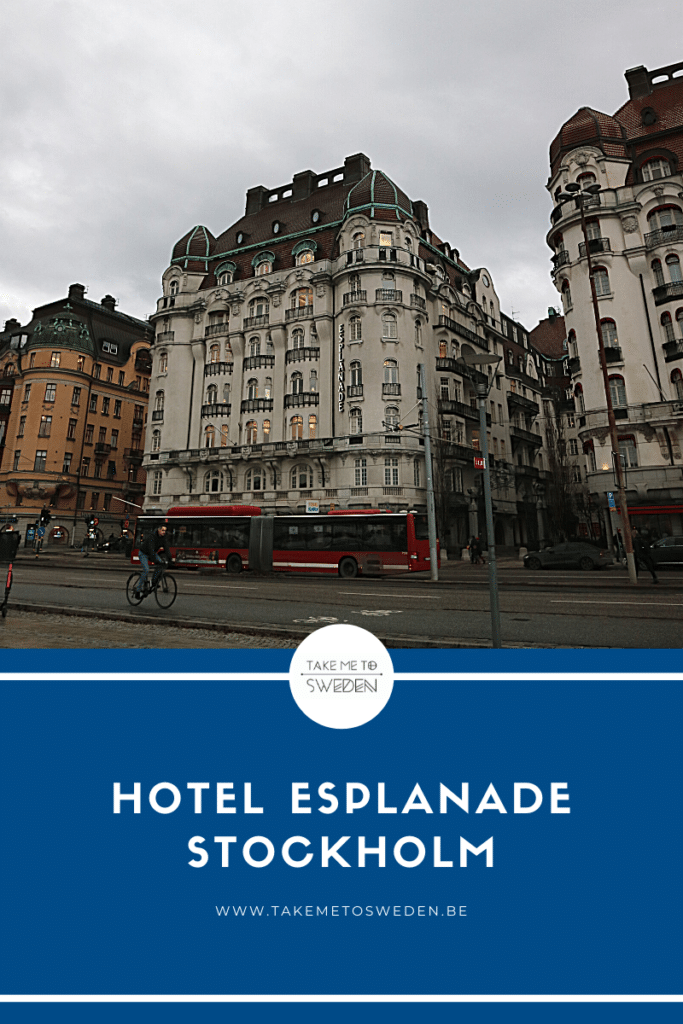 Affiliate