Two weeks ago I visited the opening weekend of Hornstulls Marknad (marknad = market in Swedish). Every weekend between april and september, the food trucks and other stalls are present.
Hornstulls Marknad, practical
Hornstulls Marknad is to be found along Hornstulls Strand on Södermalm. Take the metro (line 13 or 14) to Hornstull and walk down to the water. The pink tents are visible from afar. You can also just follow the people. Every Saturday and Sunday from April to September you will find around 30-50 stalls along the waterfront: from trendy food trucks with organic food to the traditional hot dog stands, from stalls with where the designers themselves sell their homemade stuff to real loppis* stalls that sell vintage and flea market things. The market takes place between 11h and 17h. During the weekend of Midsummer there is no market (this is the weekend closest to June the 21th).
Update: in 2021 it'll start again on August 14th.
Especially when the sun is shining, a lot of people are coming to the small market. It is one of the favorite weekend activities for Stockholmers. I heard very little English while strolling around so I guess the tourists have yet to discover this uber cozy little market
Sunny opening weekend
I dropped by, by lunch time. Many Stockholmers seem to have the same idea and decided to enjoy the spring sunshine while they feasted on the snacks from the food trucks. It was not easy to spot a spot on the steps to sit down for a while.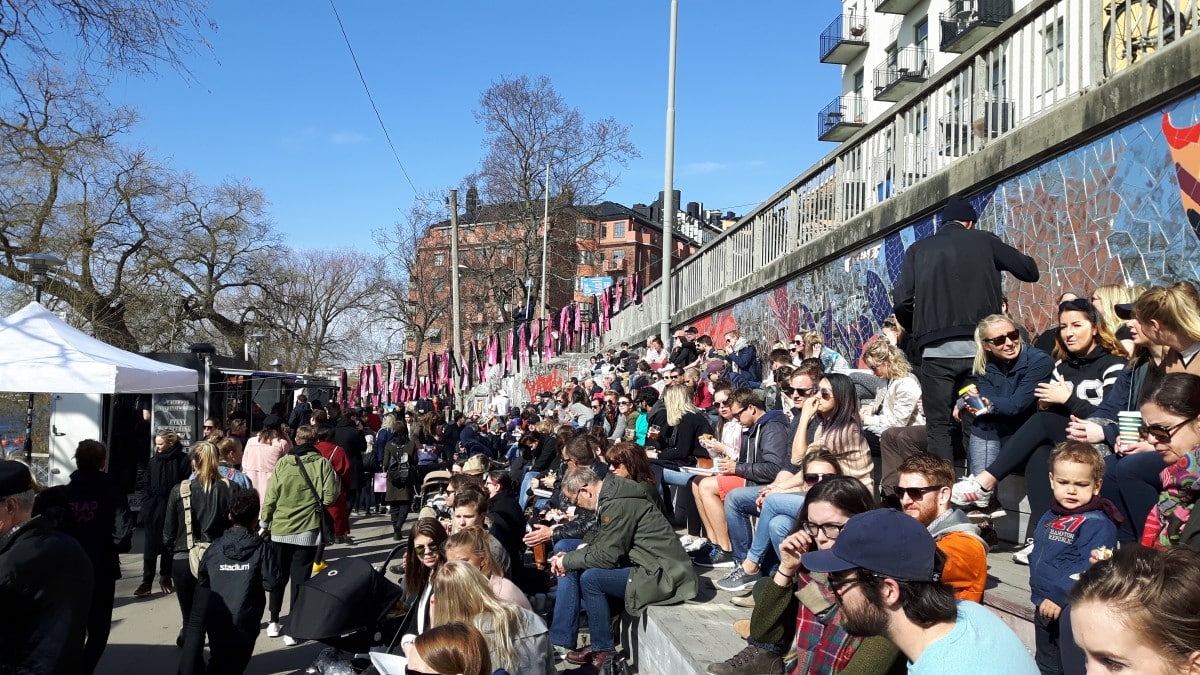 In terms of food there was something for everyone: from the indispensable korv or hot dogs stands to food trucks specializing in world cuisine. I went for a falafel. A bit further I bought an organic lemonade. At some spots you can simply pay by card. Others only take cash or swish (a special payment app that allows Swedes to pay mobile – unfortunately not possible for foreigners). So it is best to bring some cash!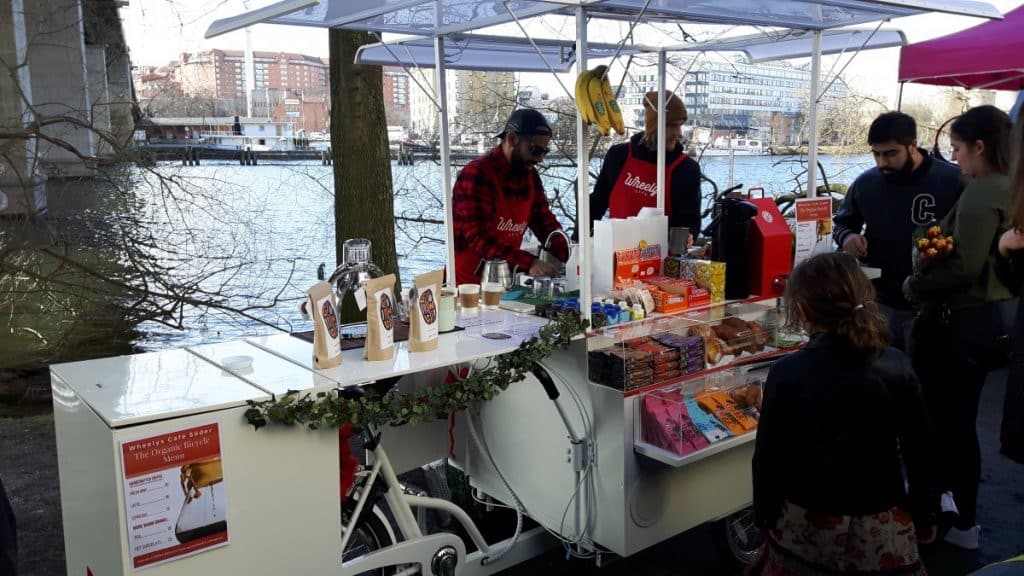 When it came to the loppis* stalls I especially admired the homemade stuff. I talked to a lady who was clearly pleased that spring was back in town and was happy that she could return to Hornstulls Marknad.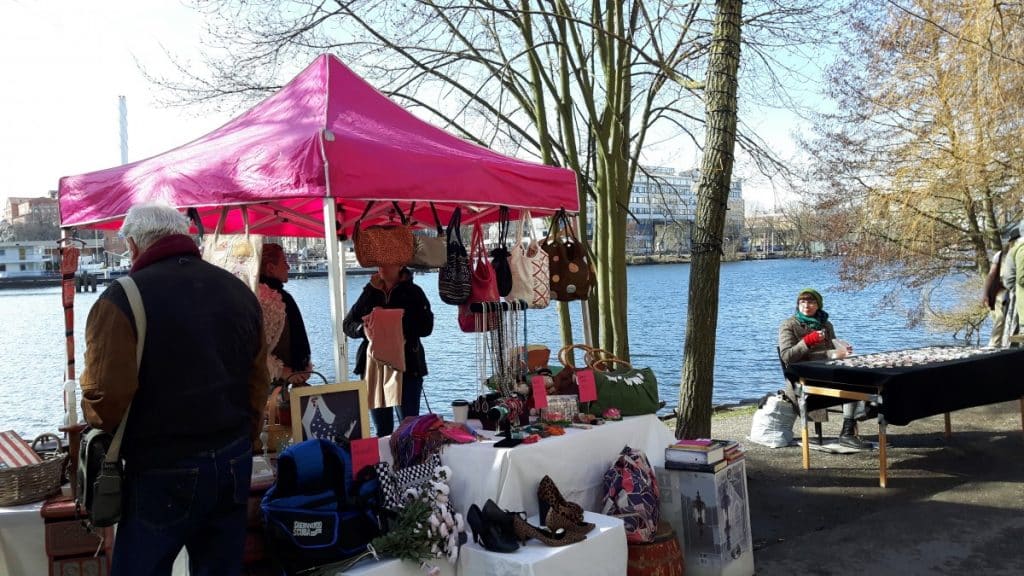 Have you ever visited a market in Sweden or went to a loppis*?
*Loppis = Swedish fleamarket
Pin for later