Anyone who is in Stockholm during the summer months and would like to swim in the fresh water of Lake Mälaren certainly has the possibilities. One of the most accessible (and free) places is Hornsberg Strand, in the north of Kungsholmen. On sunny days it can be very busy and difficult to find a place on this beach. My tip: walk as far as possible until you find a pontoon somewhere at the end of the bend. There, it is usually a bit quieter. And you also have a staircase to get in and out of the water.
Hornsberg Strand is a fairly new neighborhood in Stockholm. There used to be factories here and the neighborhood first had to be thoroughly cleaned up. Now it is one of the most popular neighborhoods on real estate sites. The park on the waterfront was designed by architect Bengt Isling who won the Siena prize for best landscape architecture.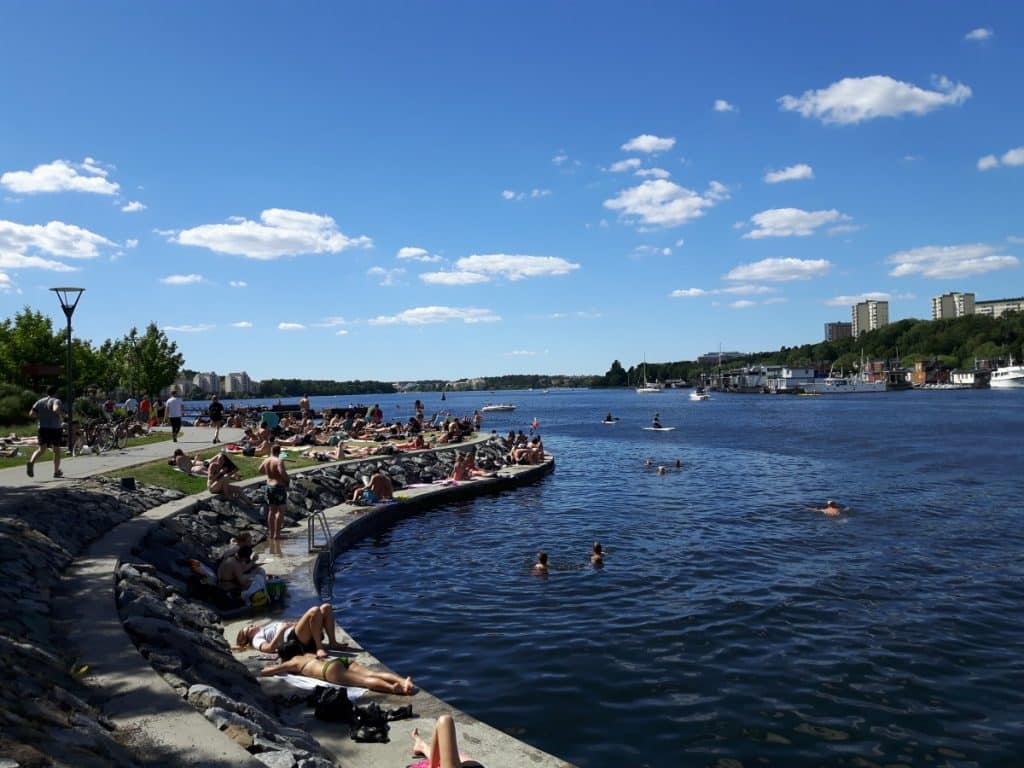 Promenade
Despite what the name suggests, this is not a real beach. It is a promenade along the water where they have laid out terraces in different levels and where the sun-lovers gather. What makes it a 'beach' are the various pontoons, the closed sections of water where no motor boats can come and where you can swim safely, and the many swimming ladders so that you can get out of the water quickly and safely. You don't have to worry about water quality. There are no rescuers present so use common sense and never go swimming alone.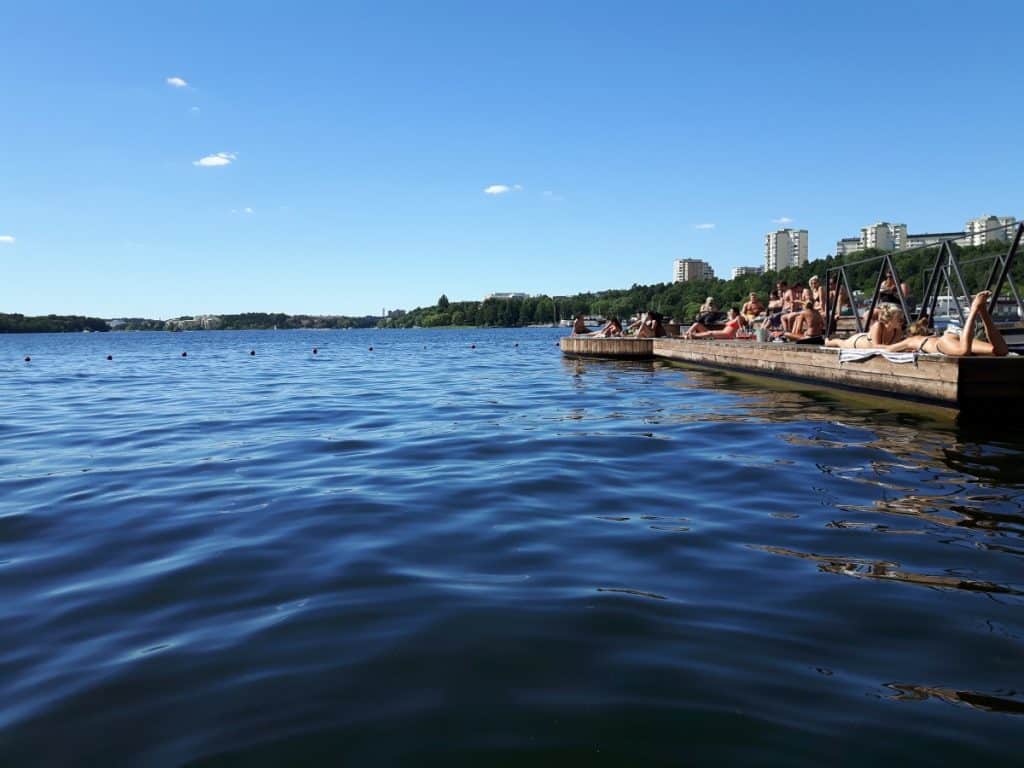 Watching boats at Hornsberg Strand
Hornsberg Strand is a popular neighborhood where funky addresses and tasty ice cream stalls are opening at a fast pace. It can therefore be quite busy but it still has a calming appearance. You see boats passing by. Hornsberg Strand is also a great place to see the sunset. Even those who just want to walk along the water to relax can come here all year round.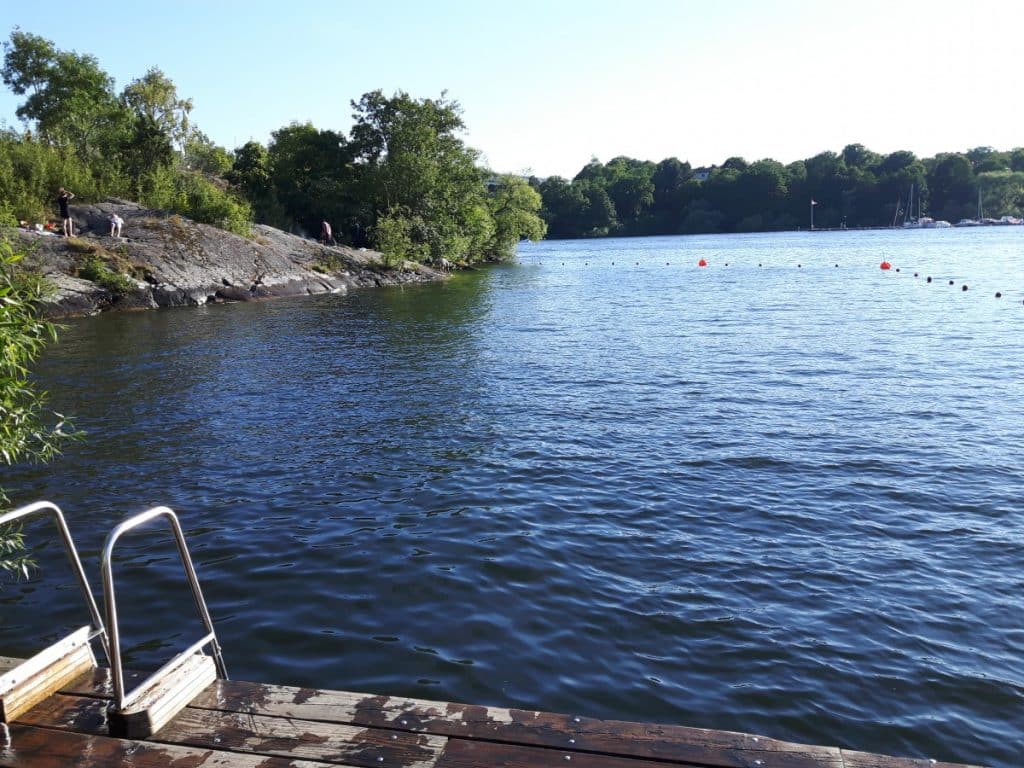 Practical
How do you reach Hornsberg Strand?
I walk as much as possible when I am in Stockholm. You reach Hornsberg Strand, starting from the town hall, by following the north coast of Kungsholmen along the water, all along Kungsholmen Strand. It is a pleasant walk. Hornsberg Strand is located at the end of Kungsholmen.
Those who prefer to take the bus take line 50. It runs close to the water. You can also take the metro to Kristineberg. Then you go via the Nordenflychtsvägen to the Lindhagensgatan. Then it's on your left.
In the neighborhood
Lily's Burger
Pires
Kristinebergs Beach
Pin for later