A hotel with a rooftop pool always always makes my heart jump. If that hotel is just a stone's throw away from Stockholm, I am completely head over heels. The Winery Hotel has, as the name suggests, something with wine: they produce wine!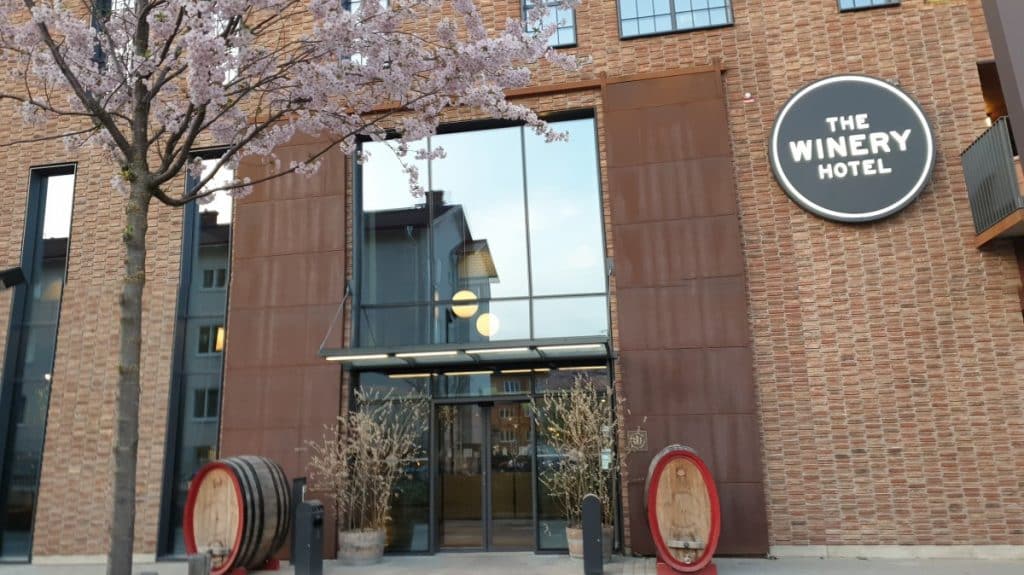 Boutique hotel x winery
In Solna, just north of Stockholm, you will find this unique boutique hotel that opened in 2016. With its mix of design and industrial feel, the hotel breathes New York vibes. The Winery Hotel is Sweden's first (and only) boutique hotel that combines a hotel with a winery. The vineyard is in Terreno (Tuscany) but the grapes are processed in Solna. They produce around 10,000-12,000 bottles of wine every year.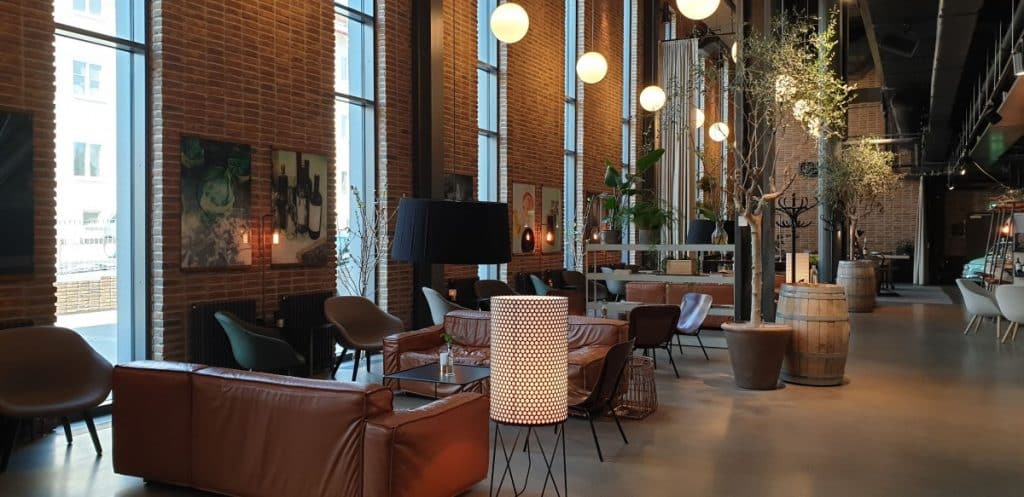 For wine lovers
In the hotel you can book daily guided tours of the winery (except on Sundays). Check with the hotel for the exact hours.
From Thursday to Saturday, they also organize wine tasting sessions at the hotel. For 350 SEK (about 35 euros) you can taste 4 wines and get a word of explanation from professional sommeliers. Or ask for a personalized package.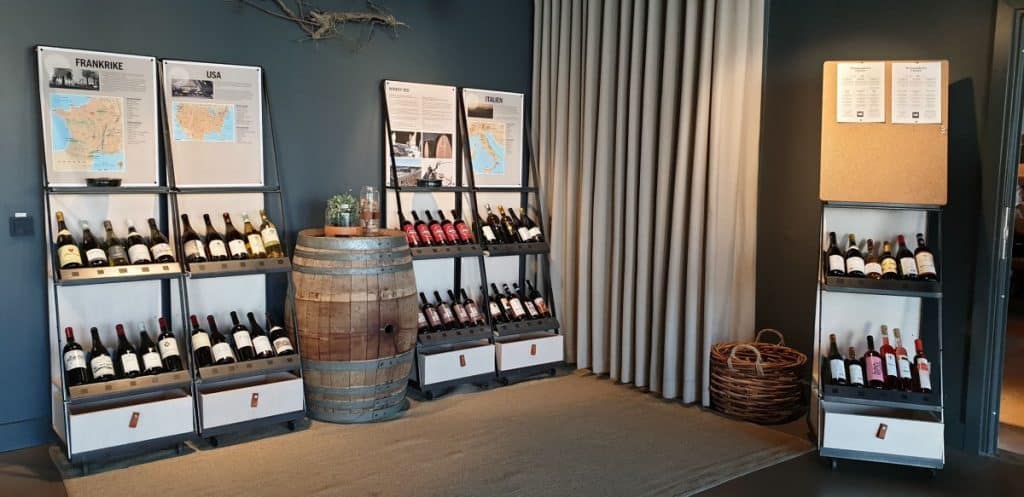 Roof terrace with swimming pool
Don't forget to bring your bathing suit if you are staying at The Winery Hotel. A stay at the hotel is not complete without a dip in their rooftop pool. Forbes Magazine declared their rooftop to be one of the best in the world! The heated swimming pool (30 ° C) is open all year round and offers a view of the nearby lake and park of Brunnsviken. The bar is only open during the summer months. New is the Italian restaurant on the roof where you can eat pasta and pizza.
The Winery Hotel – practical
If the purpose of your stay is a city trip in Stockholm, I would rather go for a city center hotel. There is plenty of choice for everyone's taste and budget. The Winery Hotel seems more suitable for wine lovers who want a short getaway. Or for those who take a road trip through Sweden and want to combine this with a city trip in Stockholm and therefore need affordable parking.
Book your room at The Winery Hotel
The rooms at The Winery Hotel are comfortable, soundproof and completely dark. The breakfast gives you the best start of the day.
Click here for the best price for a stay at The Winery Hotel.
How do you reach The Winery Hotel?
Reaching The Winery Hotel is easiest by car. The hotel has a parking and is therefore ideal for those who come by car.
If you travel by public transport, the best option depends on the time. Download the app from SL to get the best options. The Järva Krog stop is nearby and the easiest. Arlanda's Flygbussarna also stop here.
Address: Rosenborgsgatan 20, Solna
In the neighborhood
Friends Arena
Mall of Scandinavia
Brunnsviken
Haga Park