Previously I told you about Fjäderholmarna. I mentioned Fjäderholmarnas Krog but because the restaurant is so amazing, I thought it deserved a separate article. So I would love to take you back to Fjäderholmarna.
Michelin restaurant
On the menu you'll mainly find fish dishes but meat lovers and vegetarians have a good choice as well. I chose Toast Skagen as an appetizer and I can honestly say that it was the best I ever ate. As a main course I went for a dish with grilled fish. The dessert was amazing, with strawberries and maräng.
In addition to the fantastic cuisine, it is also the setting that gives that little extra. In the summer months, try to get a seat on the terrace: the waterfront view is really relaxing. Occasionally, a boat passes by but you mostly just see nature.
Fjäderholmarnas Krog deserves its spot in the Michelin Guide. No wonder celebrities are regularly spotted in this restaurant!
Opening hours
Fjäderholmarnas Krog opens for the season, late April or beginning of May. They stay open until early September, both for lunch and dinner. In September, you can only eat there in the evenings from Tuesday to Friday. During Christmas season you can also book a julbord or Christmas buffet at certain times. Be sure to make reservations.
There are separate rooms available for small groups up to 12 people and for larger groups up to 60 people. At Fjäderholmarnas Krog you can also do whiskey tasting. Check the latest info on their website.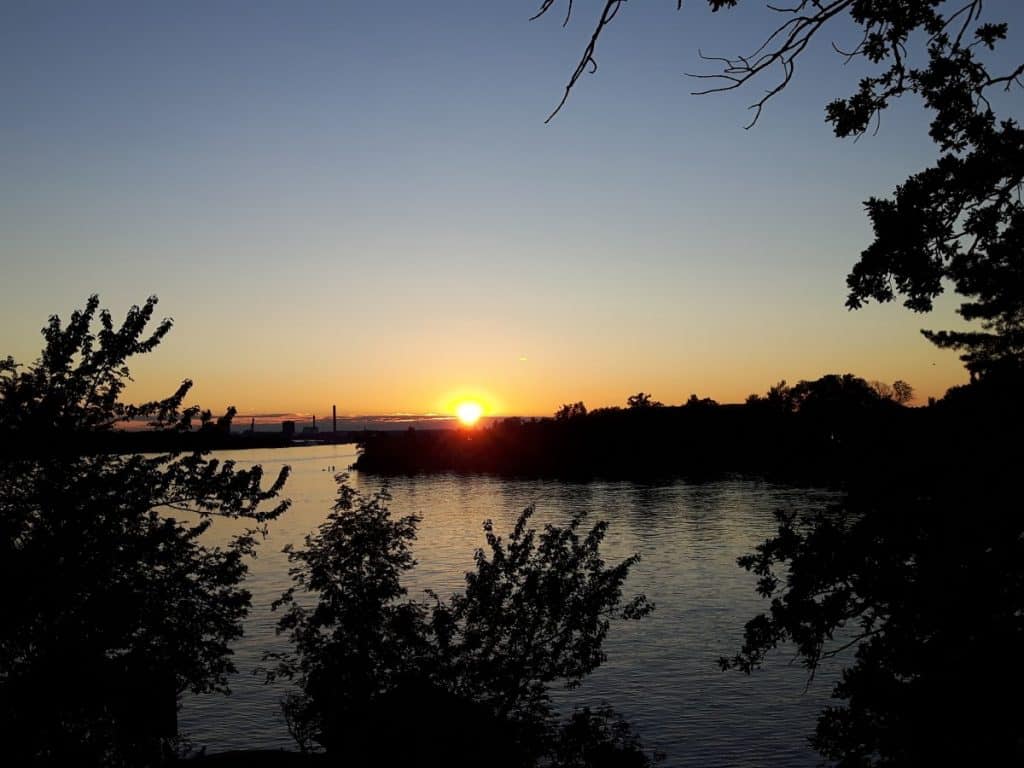 Pin for later