It is one of my favorite dishes on the Swedish menu cards. To my own surprise, Ikea still does not serve this in their restaurants. It is something that you can easily prepare at home. I'd like to share an authentic Swedish recipe to make your own Toast Skagen or Skagenröra.
How do you make Toast Skagen?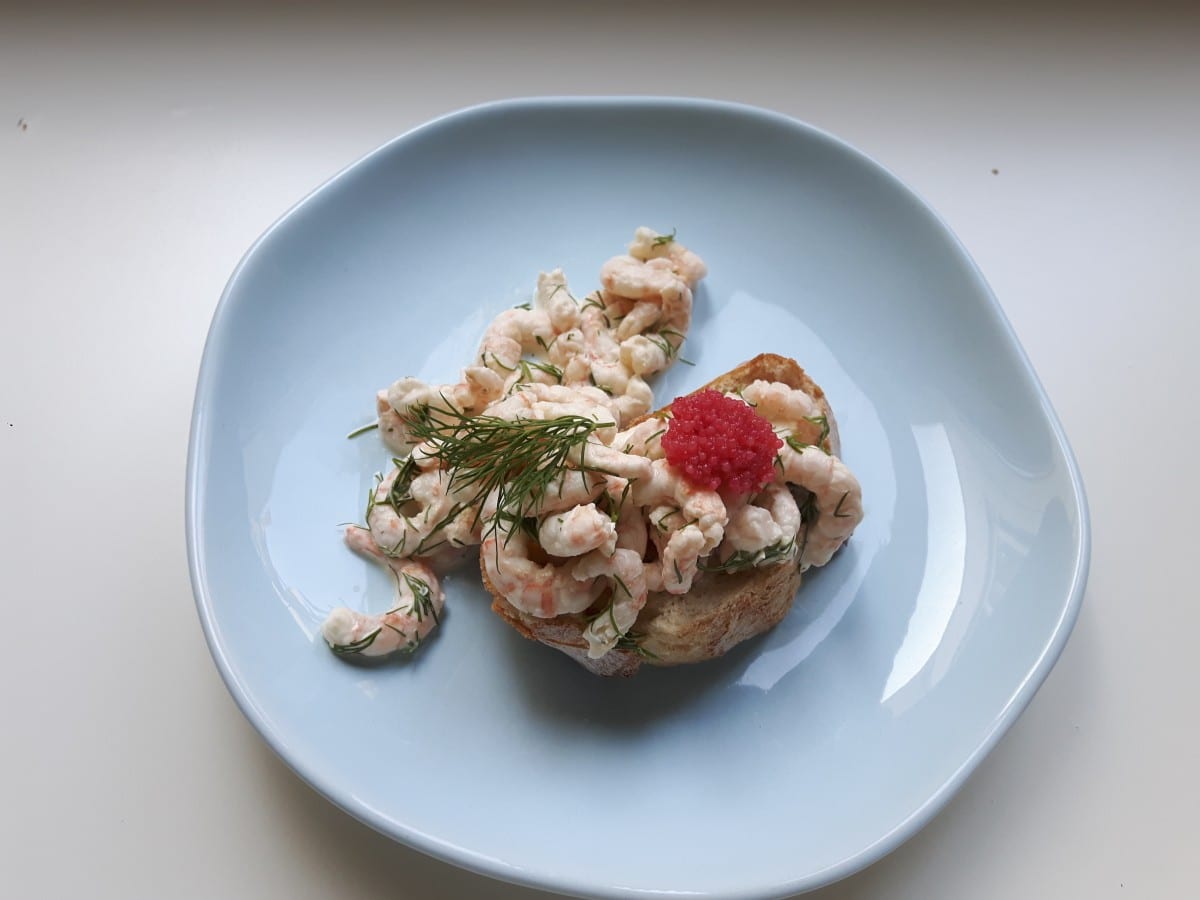 Ingredients Toast Skagen
500 grams of pink (peeled) shrimps
1 red onion
Some sprigs of fresh dill
100 grams of mayonnaise
100 grams of sour cream
Swedish sandwiches (or a thick slice of bread to toast)
Lemon juice
For the finishing touch: sprig of dill, fish eggs (faux caviar) and a slice of lemon
How to?
Chop the red onion and the dill. Mix the sour cream, the mayonnaise, the onion, the dill and the lemon juice. Add the shrimp. Roast the sandwiches.
Place a sandwich on a plate and put a generous amount of shrimp salad on top of it. Finish with half a spoonful of rump eggs, a sprig of dill and a small piece of lemon. Tasty!