Walking or jogging is a great way to explore a city. In Stockholm I have a few favorite routes. The tour around Kungsholmen was the first run I explored in Stockholm. The tour is about 10 km and because you can follow the water almost all the time, it is also completely flat and easy to navigate. Jogging around Kungsholmen is one of the most popular walking routes in Stockholm.
Jogging round Kungsholmen
I opted for a start at Stadshuset in Stockholm. From here I ran, counterclockwise, around the island. On the north side of the island you follow Kungsholmstranden. A bit further you pass Hornsberg Strand . After that, it's a little bit more tricky. If you are lucky, there are other runners who follow the same route because a round of Kungsholmen is very popular among the Stockholm joggers. If there is no one to follow, keep to the right.
In practice, this means that you do not walk through the gate on a certain stretch but stay by it as short as possible until you see water again. At Marieberg you have to watch out again. Here you have to run a bit uphill, unless you continue to run on the cliff edge. If in doubt, you can always consult Google Maps.
The last piece is in a straight line to the Town Hall where you pass beautiful gardens on the waterfront. For a change, you can run the opposite direction.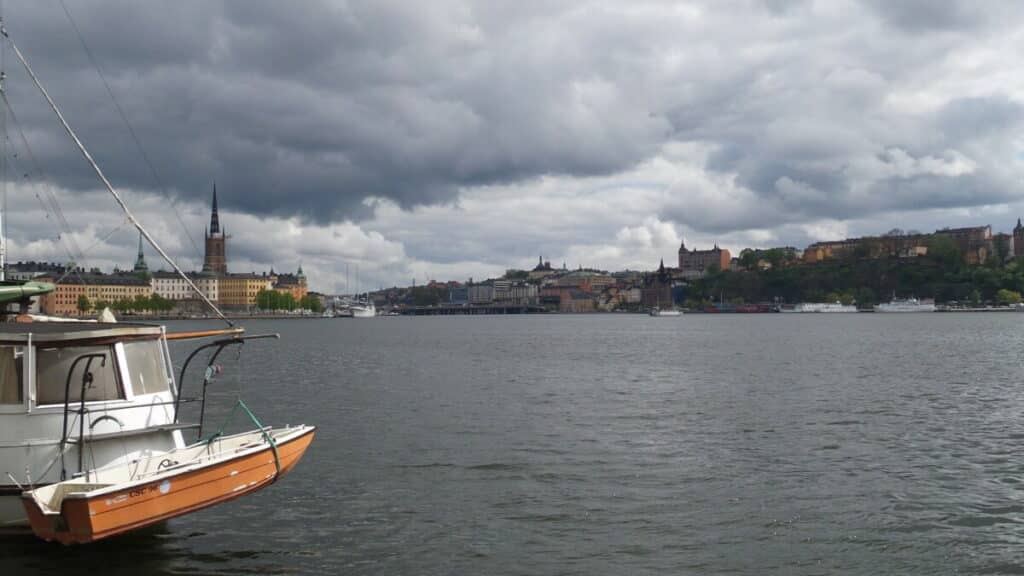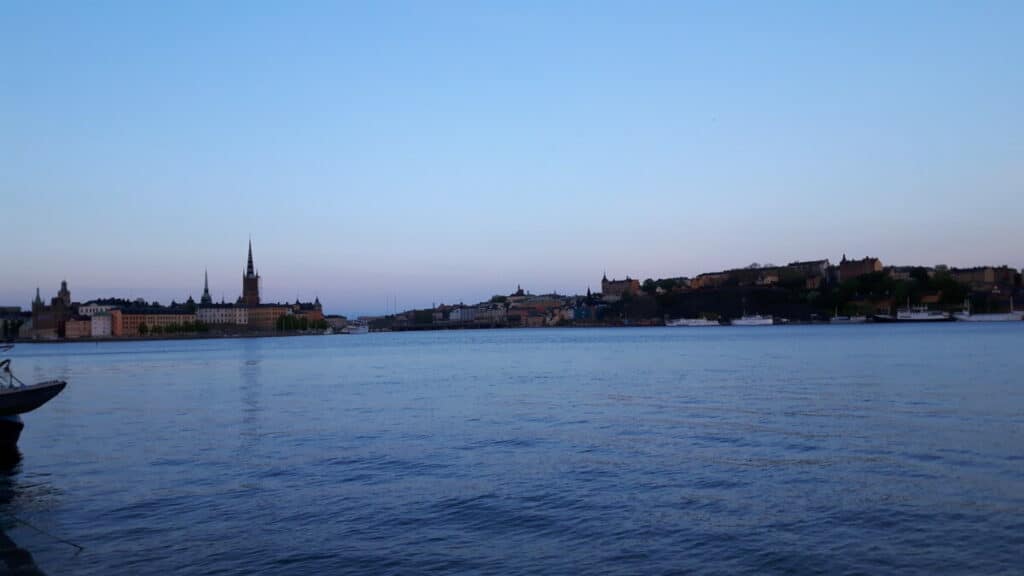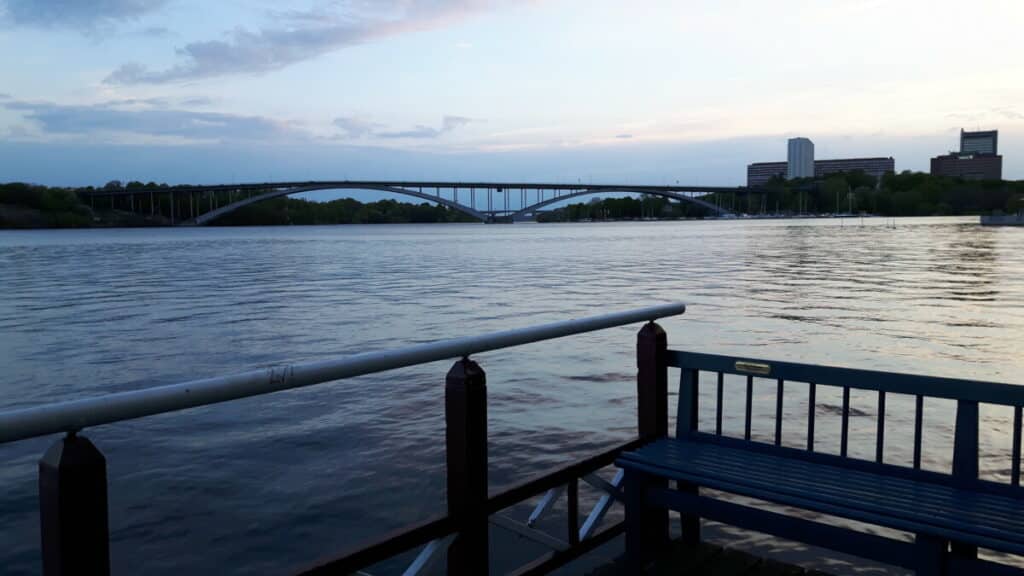 More city jogging in Stockholm
City jogging around the smaller islands of Stockholm
Around Djurgården
Pin for later
Keep this article on Pinterest so you can easily find it later!