As soon as you cross the Öresund Bridge, you can see the skyscraper on the horizon. It is a clear landmark in the city. The Turning Torso is an architectural gem. The most famous building in Malmö seems to revolve around its own axis.
Unique architecture
The architect Santiago Calatrava based the design of the Turning Torso on an earlier creation of a twisted spine. Turning Torso is 190 meters high and was the tallest building in Scandinavia and the second tallest apartment building in Europe when it was completed in 2005. The construction took 4 years.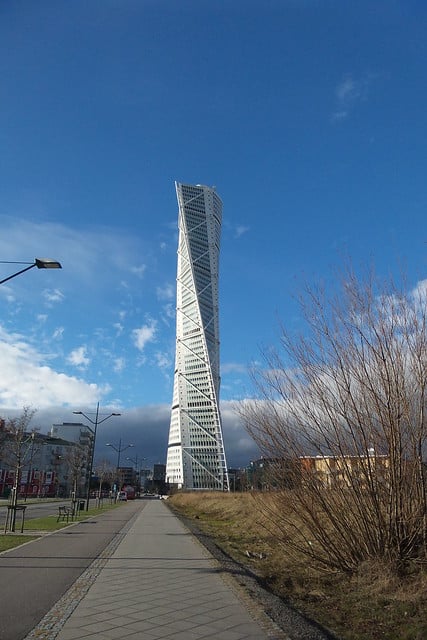 Living in the Turning Torso
The tower has 54 floors. It houses 149 luxury apartments. There are also office spaces, a party room and a conference room. Via an underground corridor you reach the garages that are housed in a building next to the Turning Torso. Each apartment also has its own wine cellar.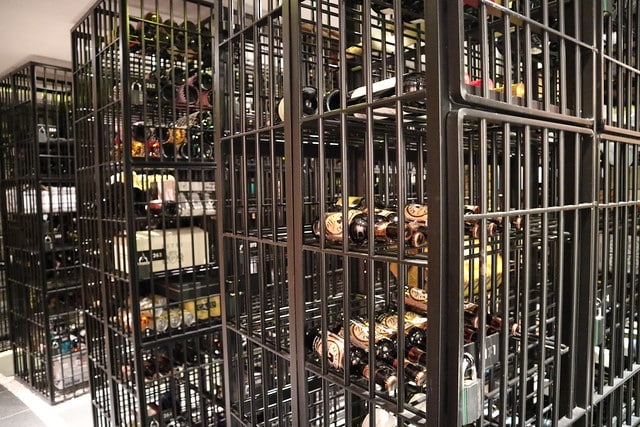 Buying an apartment in the building is not possible, the flats are only offered for rent. The rent is quite high, but it includes a lot of extra services. There is a gym and a wellness area that you can rent. There is also an apartment where your guests can stay. Super handy, right? That way, you don't need a spare room in your apartment that is empty almost all the time. If you do have guests, they can still stay overnight. There are several rooms and there is even a living room.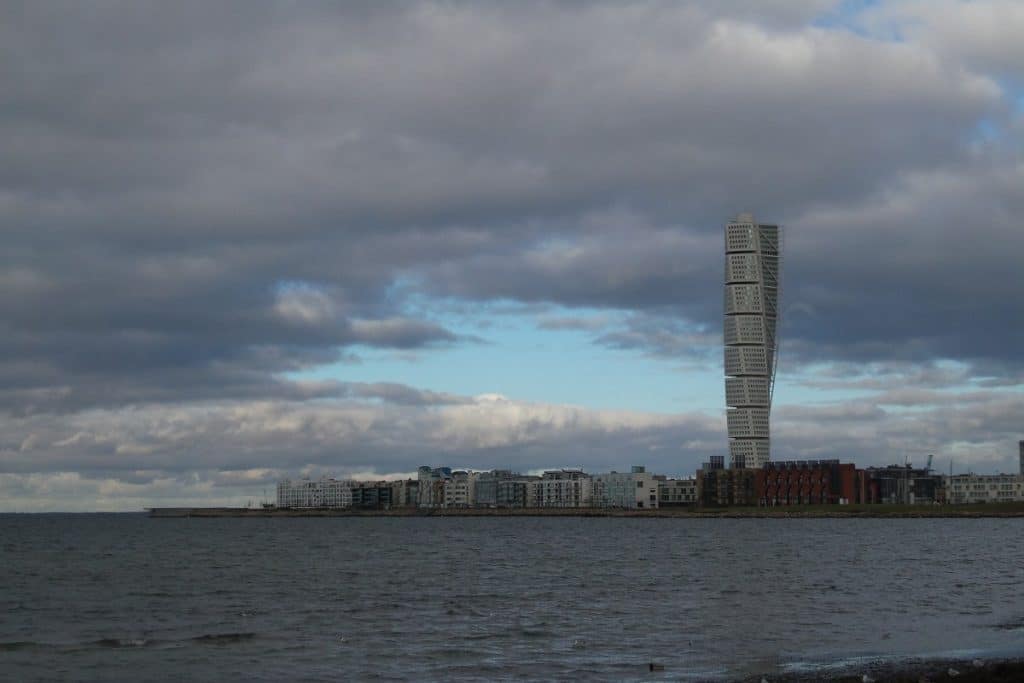 Conference room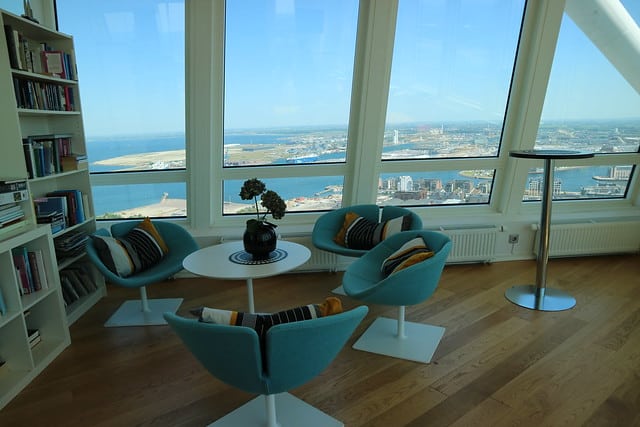 Those looking for a unique location for an event, a meeting or a congress can also contact the Turning Torso. They have different areas with breathtaking views. Different formulas are possible. All info can be found at Sky High Meetings.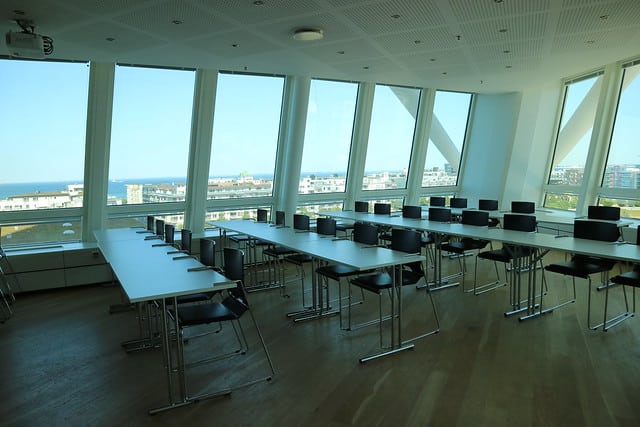 Visit Turning Torso
I was given a personal tour of the Turning Torso, but normally the building is not accessible just like that. For those who would like to visit this unique building, I have good news: every year in the summer there are guided tours of the Turning Torso. During the tours you can enjoy the beautiful view from about 180 meters above sea level. Malmö looks like very small from here! The guides will be happy to tell you some anecdotes and fun facts about the Turning Torso. A unique opportunity!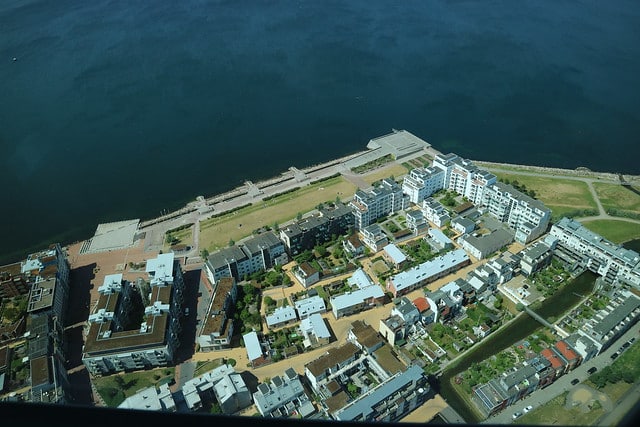 In 2018, the guided tours took place in weeks 28, 29, 30 and 31. Counting in weeks is something typically Swedish. Week 28 is the week of July 9. The guided tours are on Tuesdays and Thursdays at 10am, 1pm and 3pm and on Sundays at 1 pm and 3 pm. The cost is 195 SEK (approximately 20 euros). You pay with the card on the spot. Reservations via +46 40 17 45 00 are highly recommended as the tours fill up quickly.
Practical information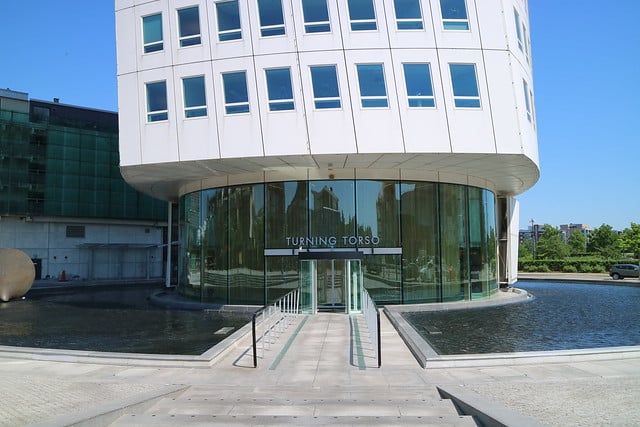 Here you can follow a virtual tour of the Turning Torso.
In the neigbourhood
Pin for later