Västra Hamnen is my favorite neighborhood in Malmö. I could live here! You used to find port and industry here, now Västra Hamnen is the most modern district of the city. The apartment blocks are built around green parks and playgrounds and a lot of attention was paid to sustainability. Water is never far away here either. The eye-catcher of Västra Hamnen is the Turning Torso.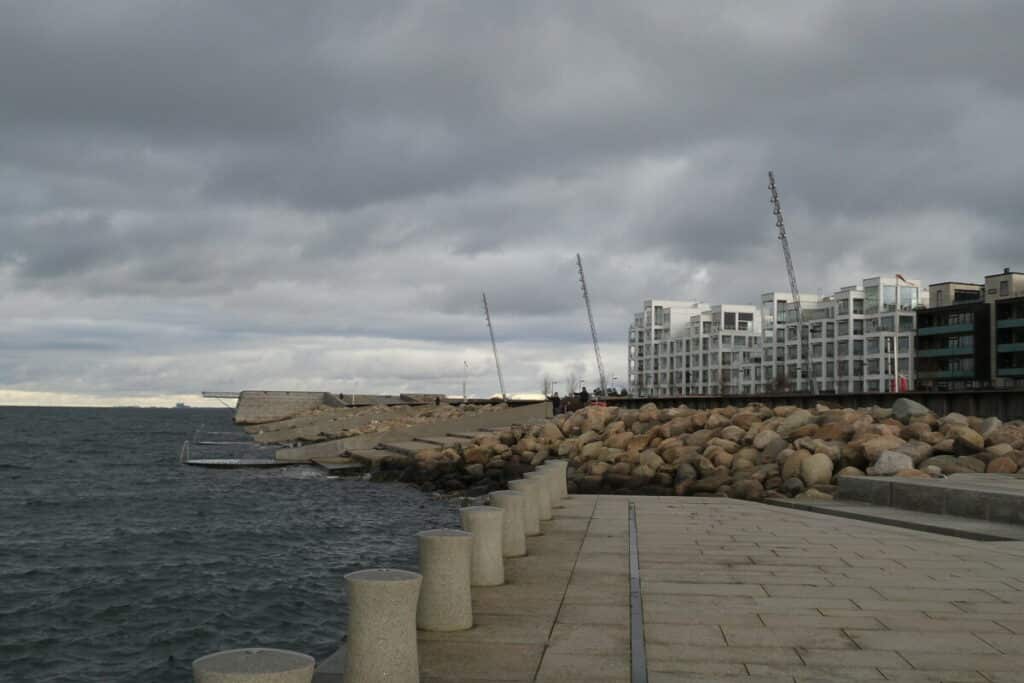 Along the water
The large shipyard Kockum was located here for a long time, until the crisis of the 1970s. Little by little, at the beginning of this millennium, the new apartment blocks appeared. Västra Hamnen reminds me a bit of Hammarby Sjöstad in Stockholm.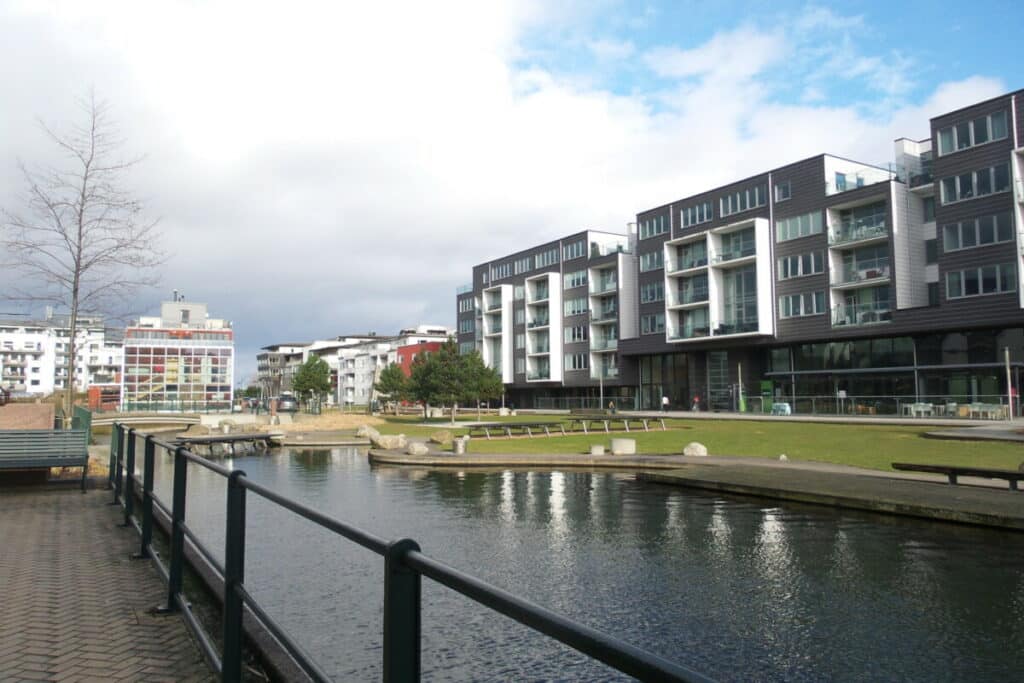 On sunny days, the waterfront promenade is the best place for a walk, a swim or a picnic. You can walk 8 km straight. Pontoons have been built and in the summer it is often a pleasant, busy place. From here you also have a beautiful view over the sunset and the Öresund Bridge (the bridge between Malmö and Copenhagen). My tip: get a pizza from Vespa just before sunset and eat it at the waterfront.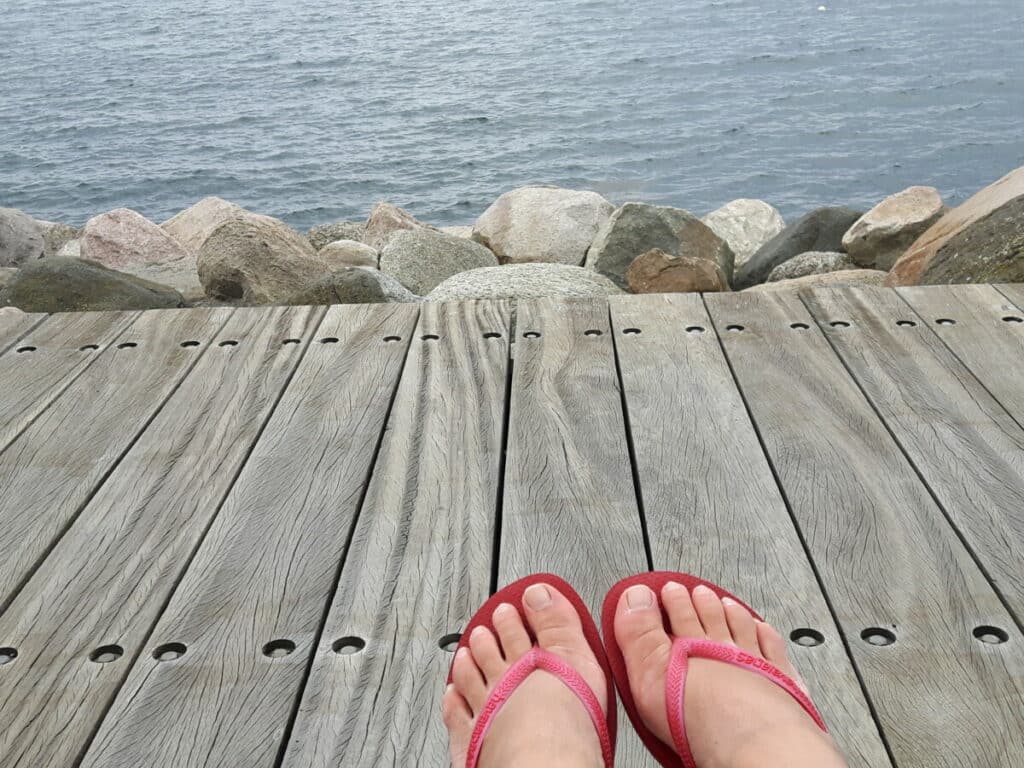 CO2-neutral
One of the reasons that I could live here is, in addition to the fantastic location, also the fact that the houses and the whole neighborhood are actually built CO2-neutral. The Swedes love sustainability and that was the focus when building this new district. Västra Hamnen was the first CO2 neutral district in Europe. It was an example of how you could build a densely populated neighborhood in a sustainable way. All energy is generated in an environmentally friendly way. Cars are not allowed in this neighborhood.
Although Västra Hamnen is mainly a residential area with many office buildings, there are also many parks. Skate enthusiasts can go to Stapelbäddsparken. Fans of The Bridge will also find Saga's apartment here.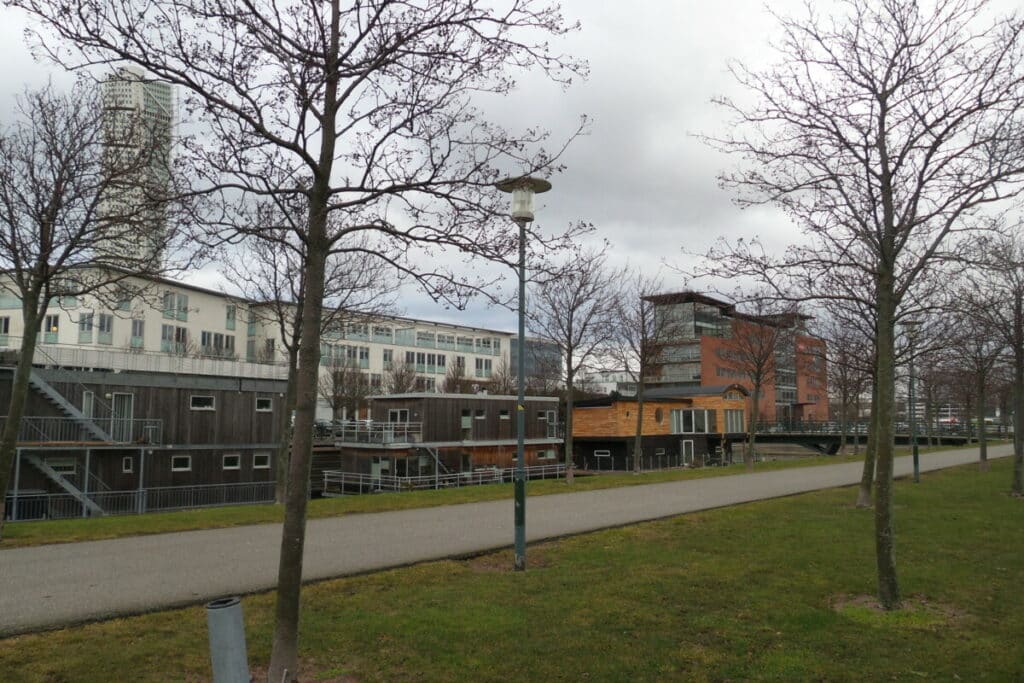 In Västra Hamnen and its surroundings
Hotels in Västra Hamnen
Pin for later