One of the nicest squares in Malmö is Lilla Torg, "the little square". Lilla Torg is located just next to Stortorget (the main market) and houses a dozen of cozy restaurants and coffee bars. Each one has unique facades. During the day you can enjoy the sunny terraces. In the evening it is the place to be for diner with friends or to have an after work. Form/Design Center (free entry) is also located in this square.
Lilla Torg during the 4 seasons
Lilla Torg in Gamla Staden (Malmö's old town) is a lively place all year round. On sunny days it is not always easy to find a spot on a terrace. Even when it is a bit colder, many Swedes just sit outside on the terrace. Patio heaters and cozy blankets make it even more cozy, especially with the nice facades and cobblestones.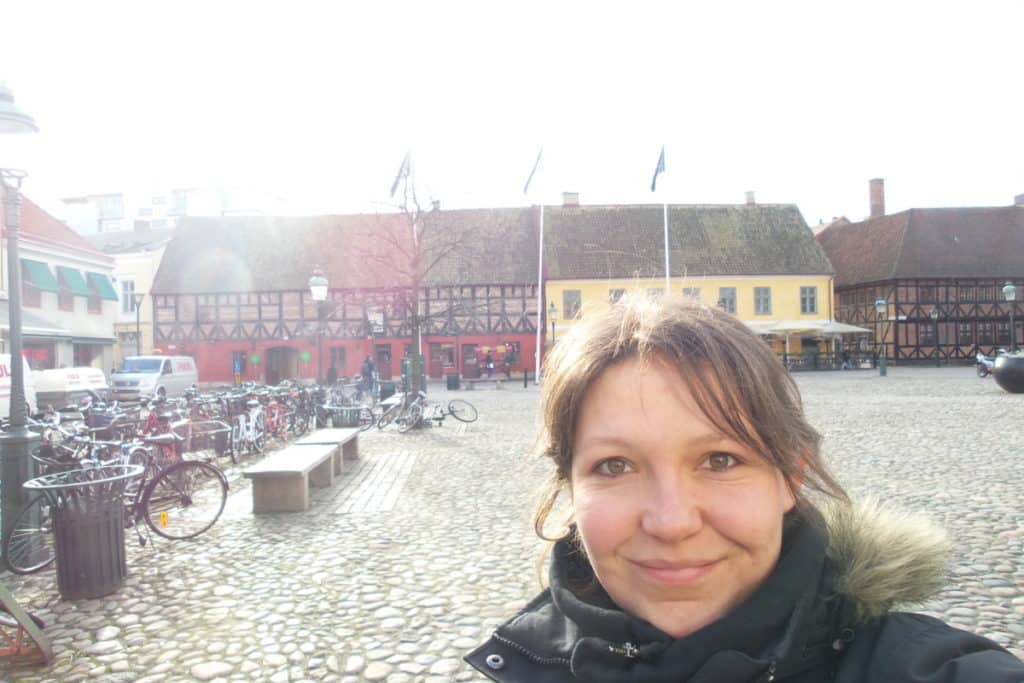 The history of Lilla Torg
In the 16th century, Stortorget gradually became too small as a market place. They decided to add this little square. The square dates from 1590. On the west side you could go to the butchers while the bakers on the south side sold their bread. Fishmongers lined the eastern side of the square and the north side was a mixture of other fresh produce. During the 17th century, the stalls were gradually replaced by houses and buildings. At the beginning of the 20th century, a market hall, designed by Salomon Sörensen, appeared on the square. About 60 years later it was demolished again to restore the square to its original state.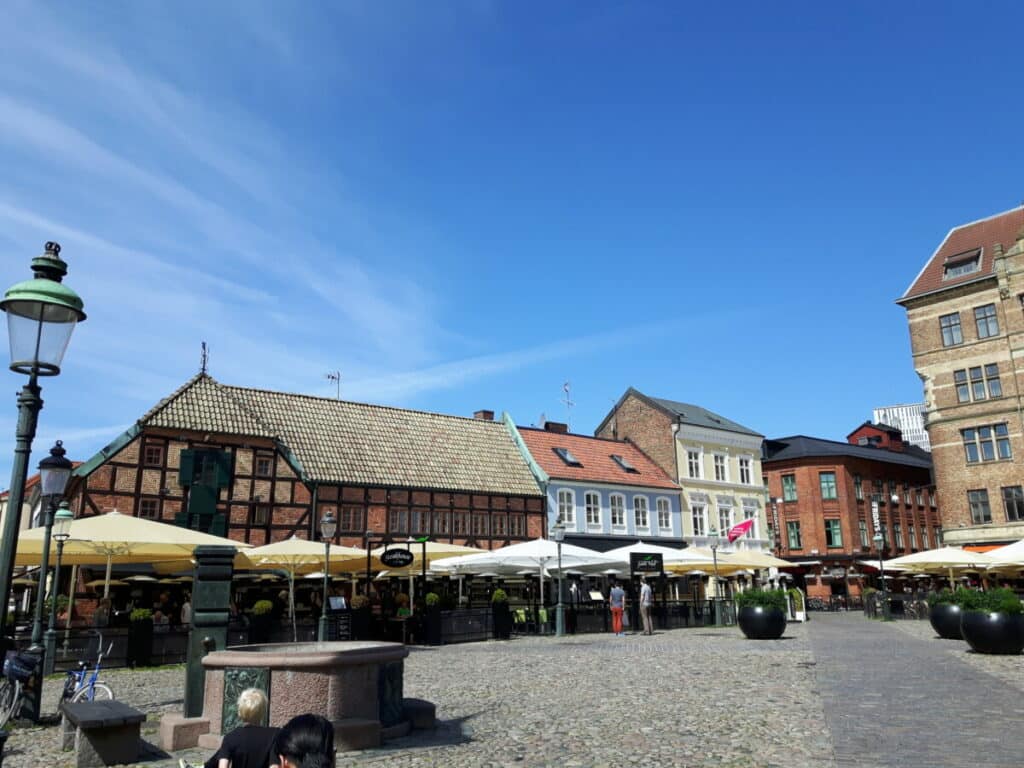 In the former Hedmanska farm from 1590, one of Malmö's oldest houses, you will now find the Form/Design Center. On the west side you will find 2 old workhouses: Ekströmska huset, the house on the corner, dating from 1720. The house next door, Aspegrenska huset, was built more recently but in the same style.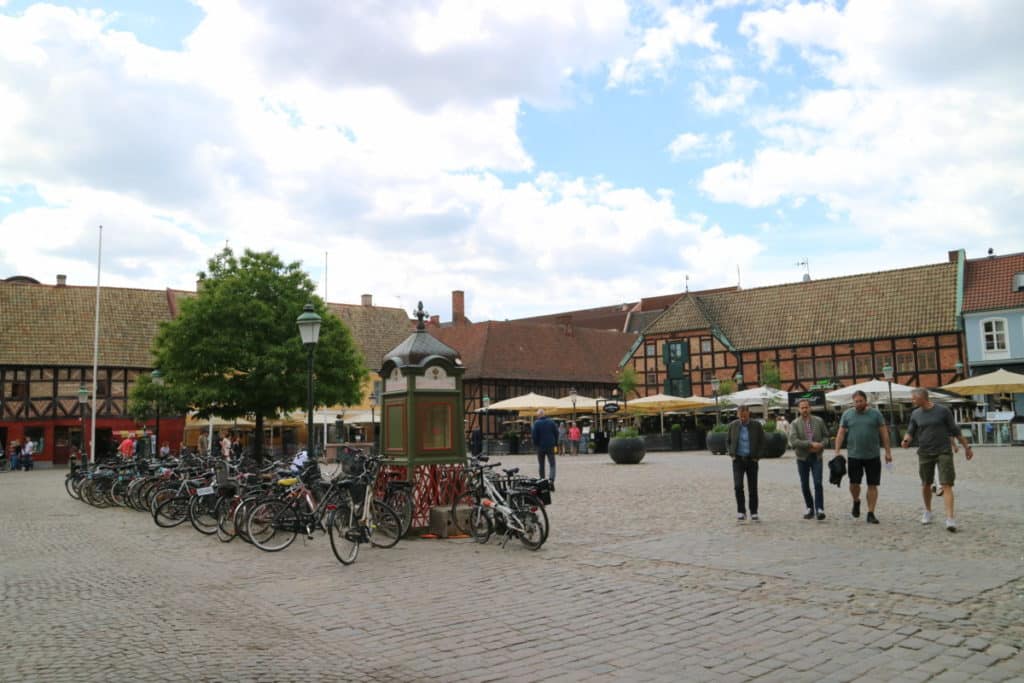 Christmas at Lilla Torg
I've actually been here in every season. The square is also a must visit at Christmas! Candles burn in all catering establishments. The Swedes light candles all year round for fun and coziness, but from the end of November the Christmas atmosphere is really in the air here. Schedule a visit to the square at dusk for the best effect. As you can see in the picture below, it is also very magical later in the evening.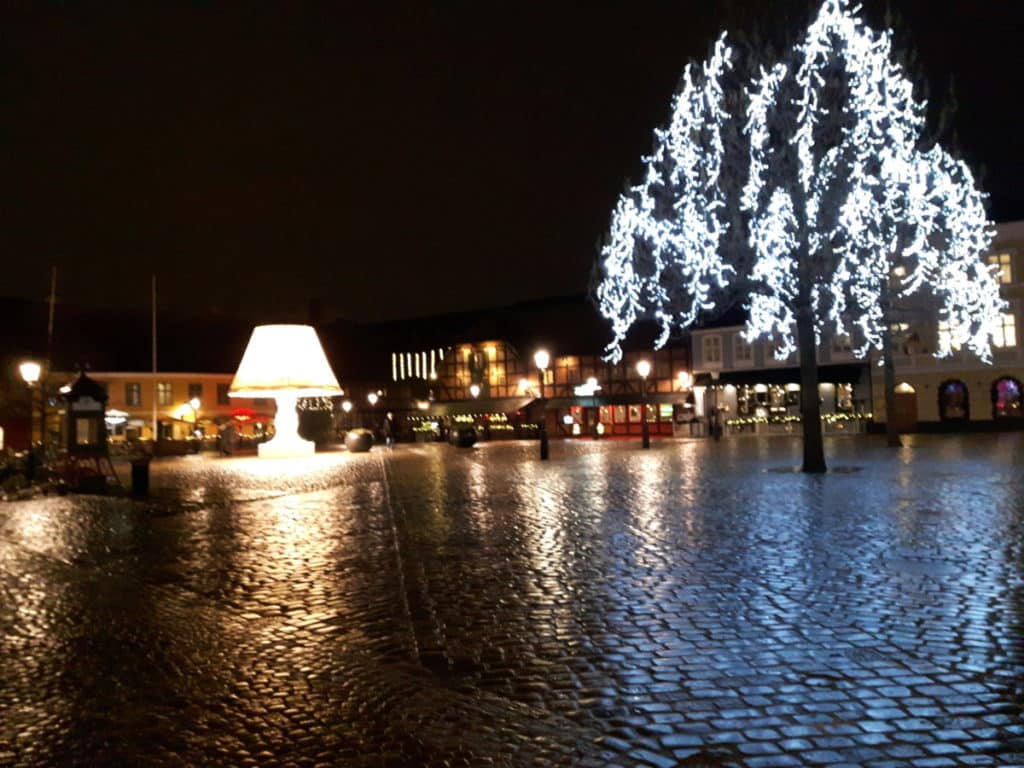 Restaurants & café
This little square is home to a lot of busy establishments: from a music store/café to the best New York cheesecake of Malmö.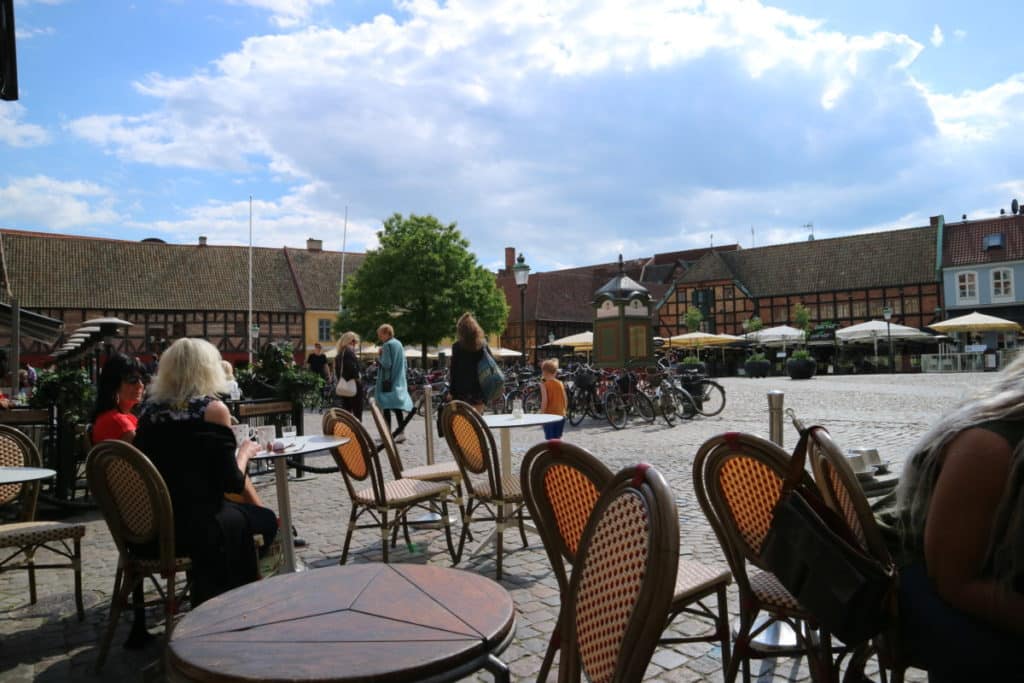 Last update: oktober 2020
Café Pronto
La Grappa
Folk o Rock
Drumbar
Steakhouse Lilla Torg
Izakaya Koi
Jospers
TGI Friday
Restaurang Victors
Moosehead
Mello Yello
Piccolo Mondo
Hotels in Malmö
Pin for later