Skogskyrkogården can literally be translated as forest graveyard. That is actually what it is: a graveyard in a forest. Or rather: forest and cemetery merge seamlessly. A unique place in a suburb of Stockholm!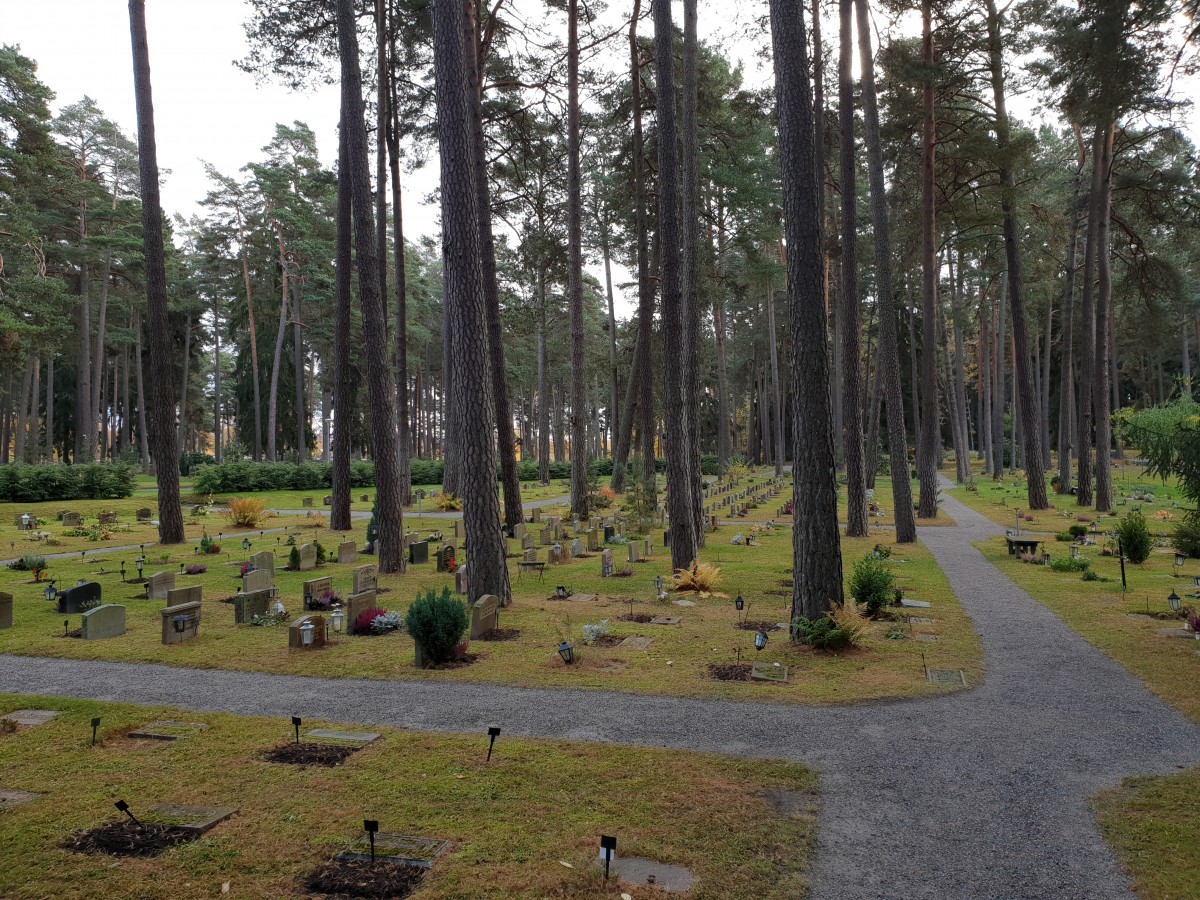 Skogskyrkogården in Enskede is on the UNESCO World Heritage List. Swedish actress Greta Garbo, among others, found her final resting place there. Rumors say that the Swedish DJ Avicii is also buried there, but unlike Greta Garbo's grave that you even see marked on Google Maps, Avicii's final resting place is a well-kept secret.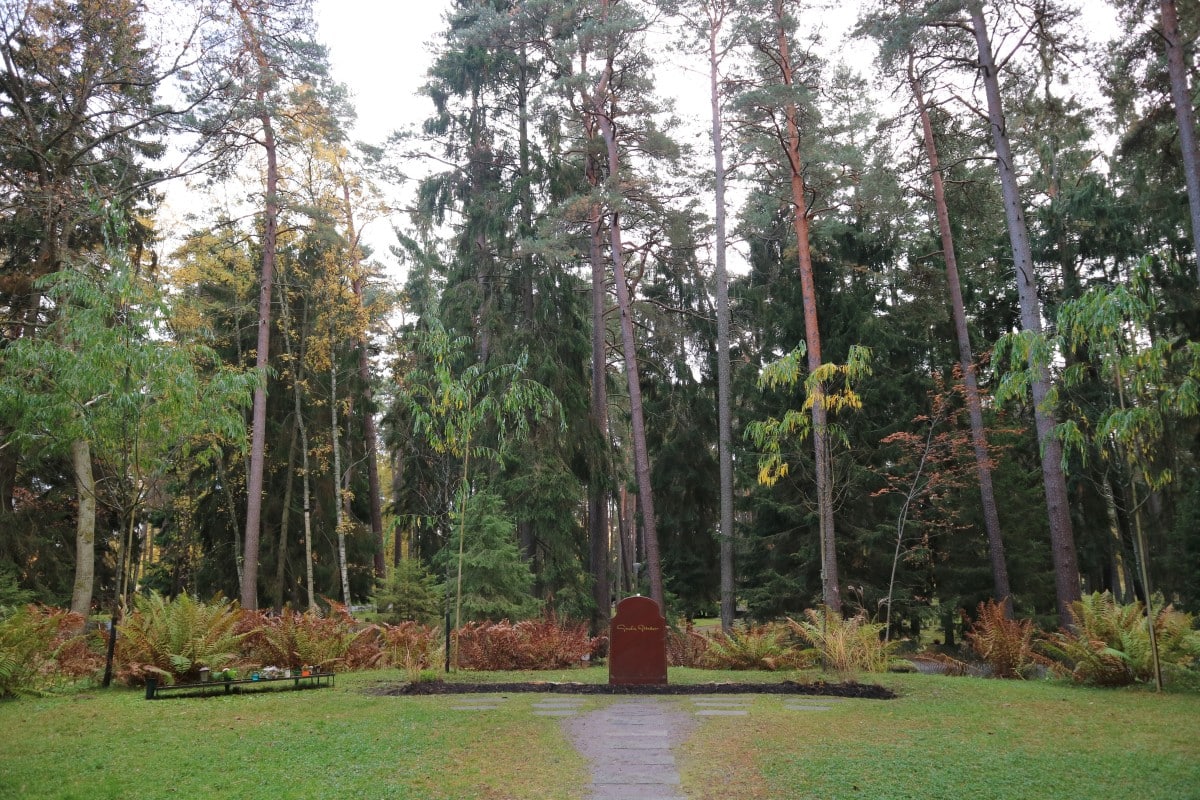 Architecture & landscape
The cemetery was created between 1917 and 1920. There are several chapels and prayer rooms. There are few paths, which gives the whole a very naturalistic look.
The architects Gunnar Asplund (himself also buried here) and Sigurd Lewerentz designed the cemetery on an old pine-covered quarry. Nature and the graves are intertwined.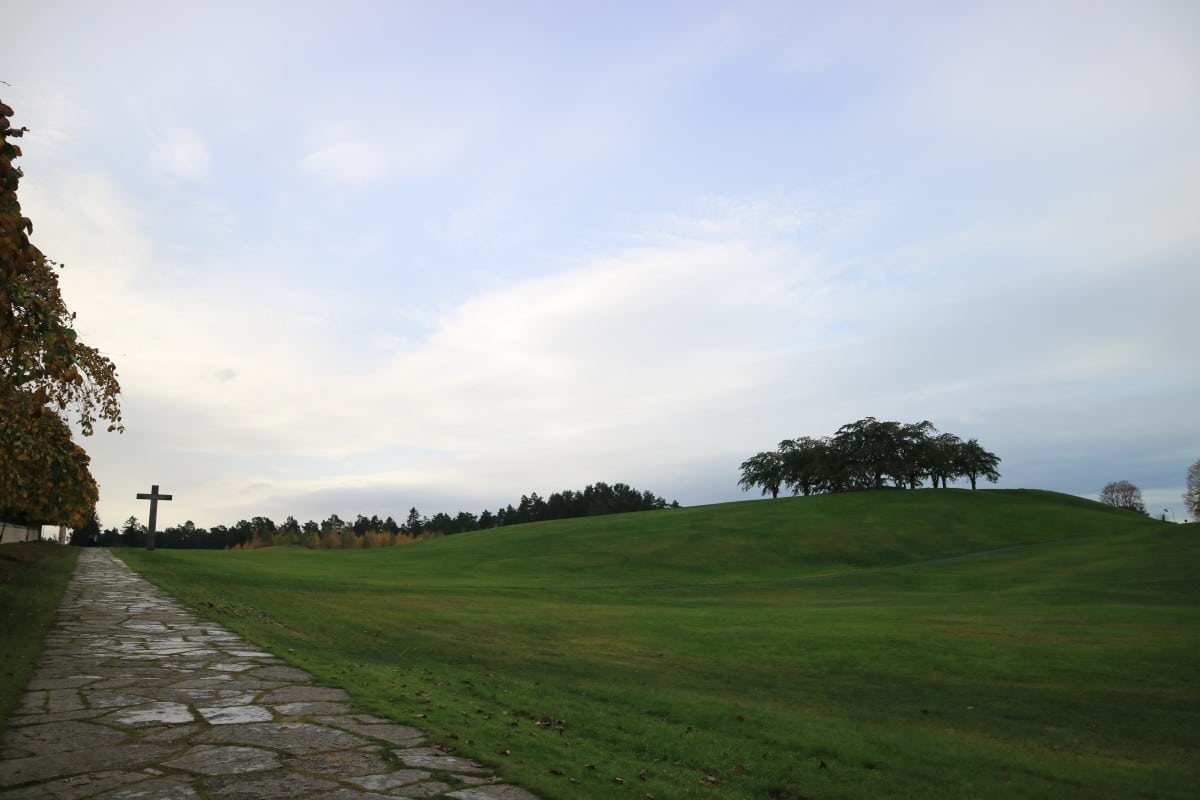 The cemetery is quite expansive. I was surprised that there were cars in the graveyard. Only around All Saints' Day there is no car traffic allowed in the cemetery. To make it even crazier: there are even buses running around and there is a bus stop.
Skogskyrkogården – practical information
Before your visit, download the dedicated app (android/iOs). This audio guide will give you more information about the various sights in Skogskyrkogården. There is free wifi in the visitor center. There are also free visitor toilets spread throughout the domain.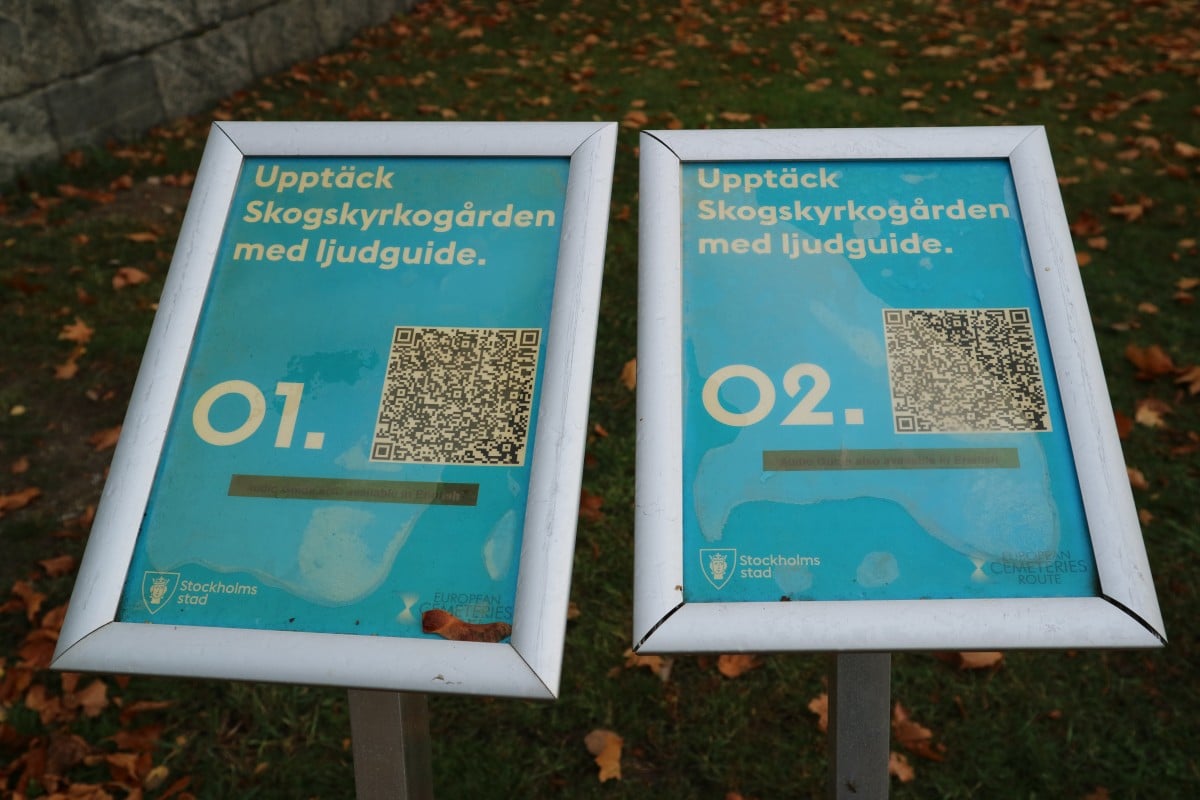 How to reach Skogskyrkogården?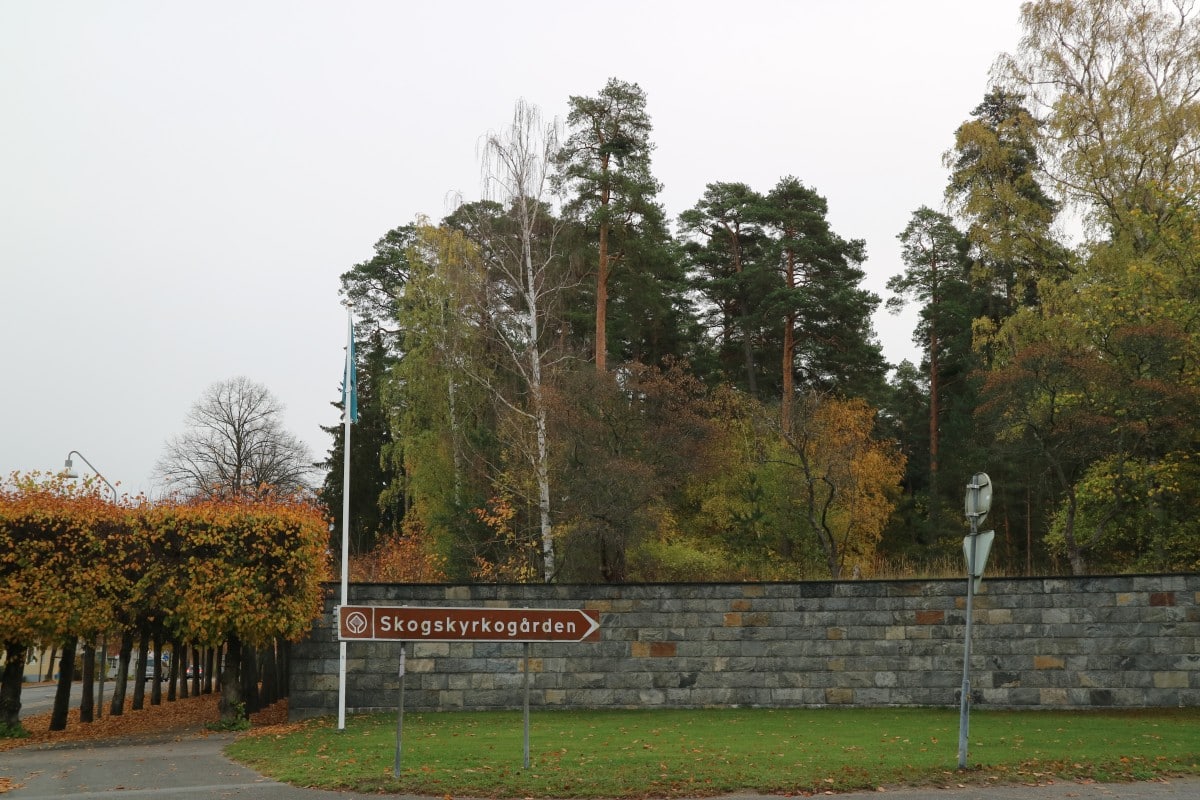 Take the metro to the Skogskyrkogården stop. From here, the cemetery is indicated by arrows. The metro stop is about 5 kilometers from Slussen, so you can also go on foot. I went by metro but returned on foot.
In the neighbourhood: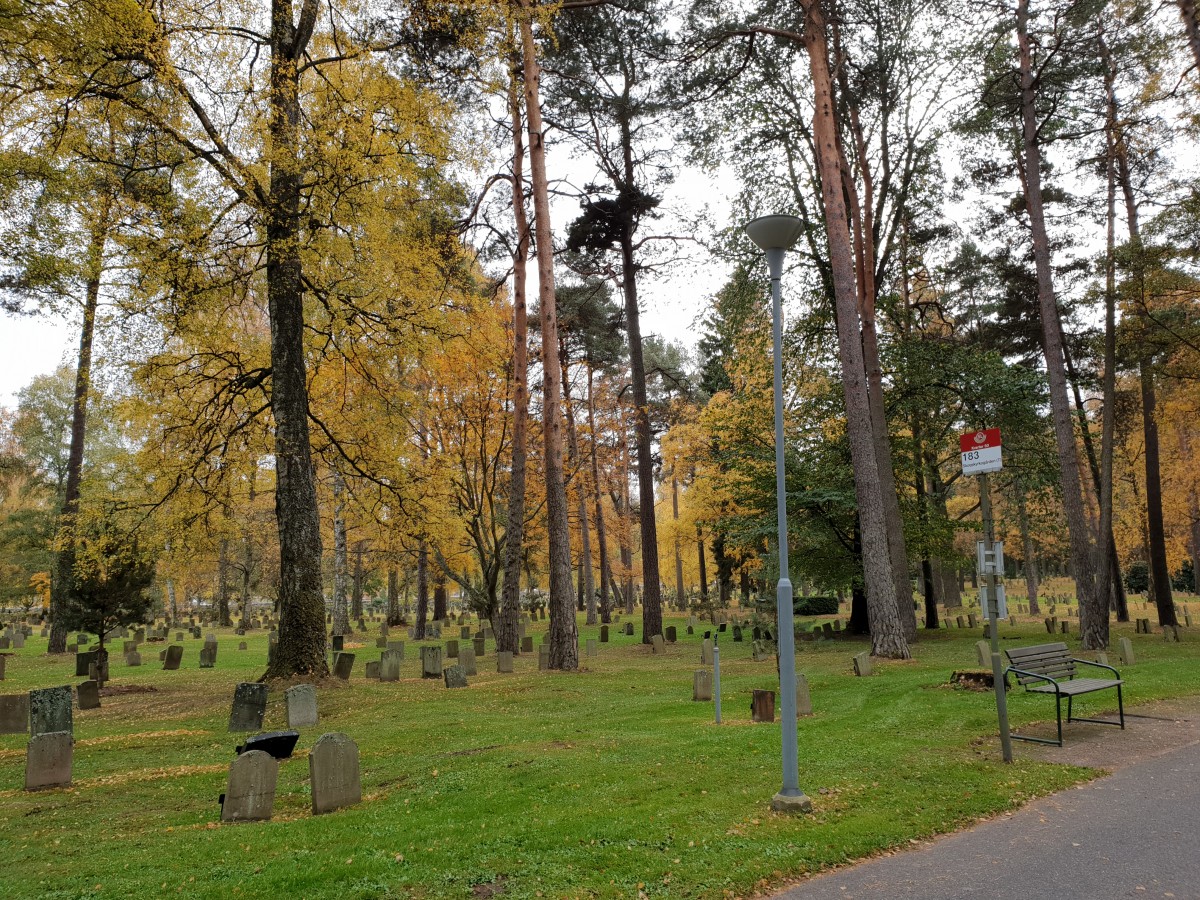 Opening hours
Skogskyrkogården is open 24/24, every day of the year. Special celebrations are planned for alla helgons dag.
Remember you are on a cemetery. Even though you are there as a tourist and you may consider the cemetery as a tourist attraction, respect the privacy of the locals who come to commemorate their loved ones.
Pin for later
Save this article to Pinterest for easy reference later!