Strolling the streets of Stockholm, window shopping and stopping for fika every now and then. Sometimes it shouldn't be more. In Södermalm you will find a lot of trendy fika places. The vintage trend can be felt everywhere. One of the cafes with the most authentic atmosphere is Gildas Rum. Rum is Swedish for room and therefore has nothing to do with the drink rum 😉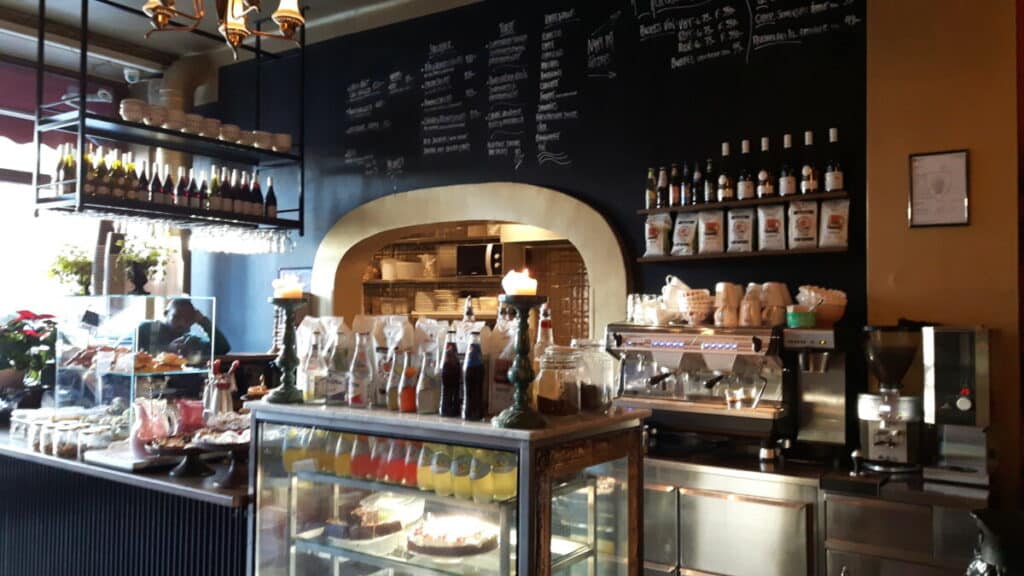 Back in time at Gildas Rum
It seems as if time has stood still in Gildas Rum. With their nostalgic seats and furnishings, you immediately imagine yourself in the library of an old mansion. The authentic interior takes you along in a hint of nostalgia. To be honest, my photos do absolutely no justice to the cozy cafe. In my defense: I took them on a dark December day with my old smartphone. A perfect excuse to go back there again. As if I need an excuse for returning…
At Gildas Rum they serve delicious coffee, tea, hot chocolate with pastries and the famous fika bread. In the afternoon you can go there for sandwiches or a salad. The menu is written in Swedish on a large blackboard. You order at the counter. They are happy to help you translate the menu. In the summer months you can also enjoy the sunny terrace.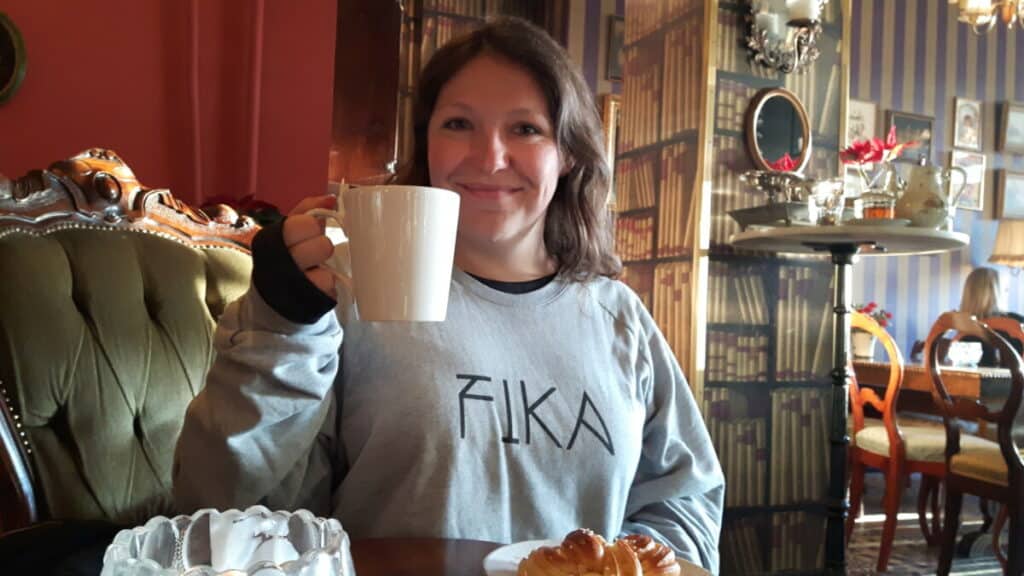 P.S. you can order this sweater with fika inscription via the Take me to Sweden Shop!
Practical information
How do you get to Gildas Rum?
Gildas Rum is located in the hip SoFo district. Go on foot or by public transport to Medborgarplatsen, the bustling center of Södermalm. From here it is a 10-minute walk via Folkungagatan and Nytorgsgatan before you get there.
Address: Skånegatan 79, Stockholm
Nearby
Urban Deli
Nytorget
Café String
Cafe Pom & Flora
Grandpa
Vitabergsparken
Pin for later
Save this article to Pinterest for easy reference later!