One of Stockholm's most remarkable buildings is Globen, now Avicii Arena. With its diameter of 110 meters and its height of 85 meters, it is the largest spherical building in the world. Globen opened in February 1989. In the arena, both sports matches and concerts take place. A total of around 16,000 people fit in. Globen also has some other concert halls as neighbours: Tele2 Arena, Hovet and Annexet.
Since 2010, you can go to the roof of Globen, in the gondolas of the SkyView attraction. On top a beautiful view of the Stockholm area is waiting for you. Every 10 minutes a gondola (a glass ball lift) goes to the top of Globen. You're together with 15 other people in the gondola. The ceiling above the gondola slides away and the gondola goes up slowly. Upstairs, the gondola stays some time so you have plenty of time to look around, take selfies and photograph the surroundings.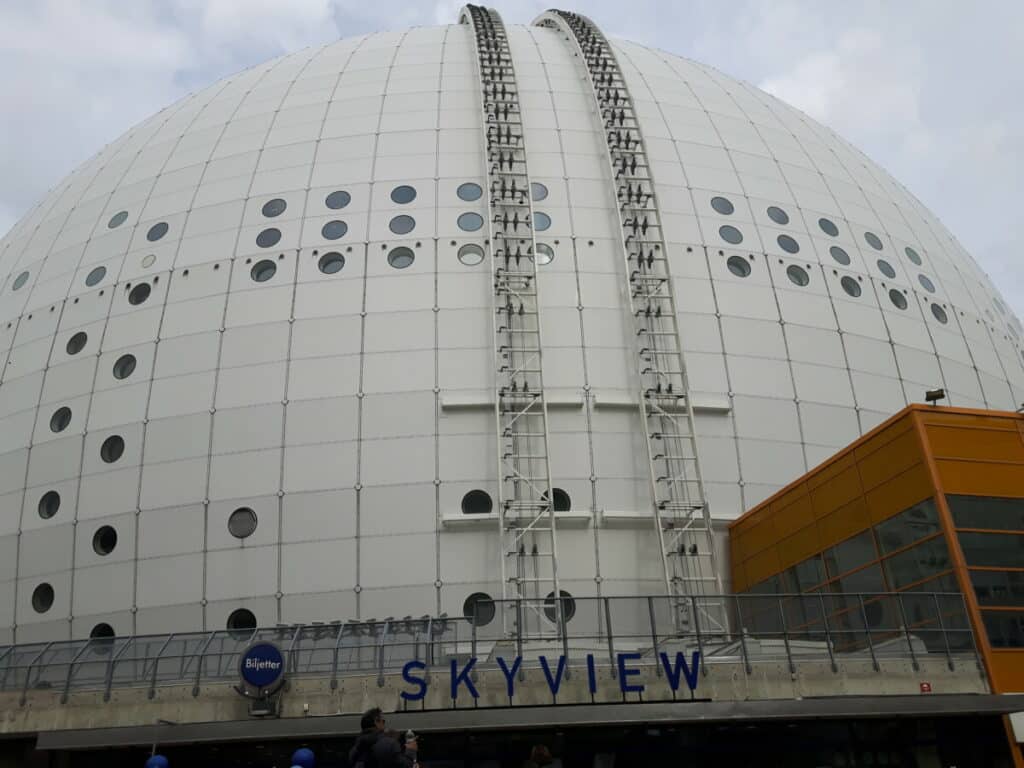 The SkyView: a must see?
Because I want to do everything in Stockholm, SkyView was on my list. I'm glad I've done it so I know what it's like, but let's put it this way: one time is enough.
Fortunately, we had a Go City Stockholm All Inclusive Pass and access to SkyView was included. But: you have to pay 30 kronor extra if you arrive after 12am. I did not know about this and the girl behind the cash register could have said this in a kinder way. It is recommended that you do the SkyView in the morning because it is usually quieter then. If you have the Go City Stockholm All Inclusive Pass, you can not book in advance and sometimes you have to wait a while before it's your turn.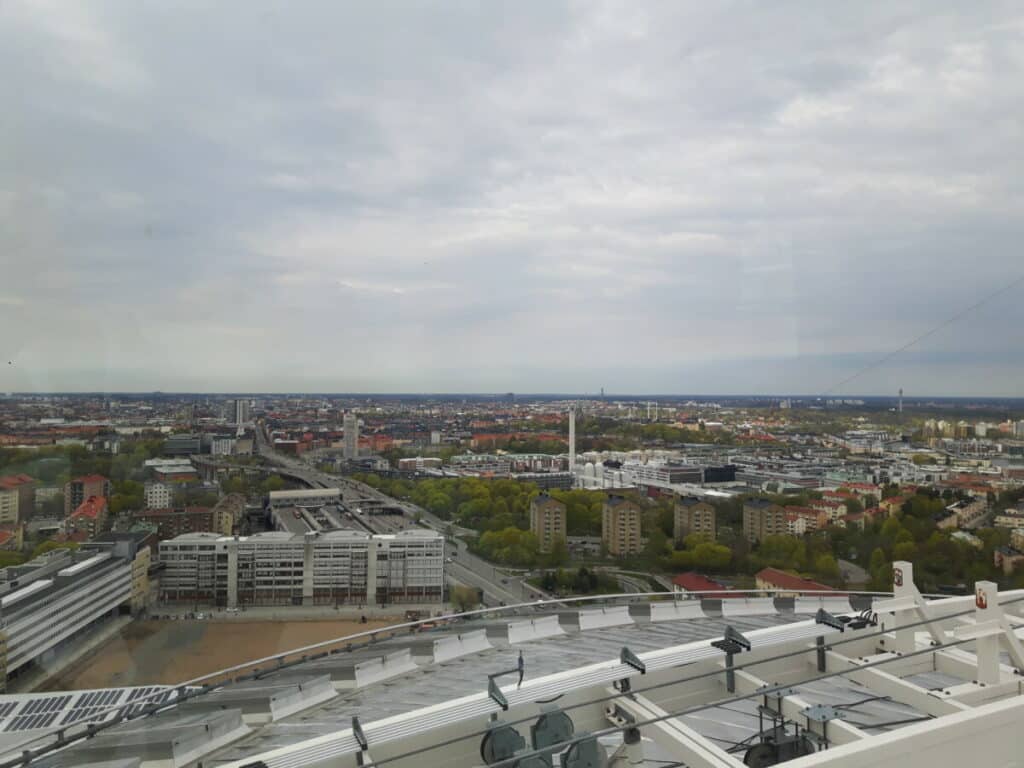 The total ride lasts for about 25 minutes. That is with a commercial movie about the different arenas (Tele2, Annexet, Hovet and Globen itself) included. You already read it: I did not really like it a lot. But let's face it: I've seen Stockholm from many different angles already. Still, I am happy that I did it. It is a special feeling to be on the roof of Globen. Certainly if you know that I was there when the Eurovision Song Contest was organized inside Globen. But if it was not included in the Stockholm Card, I probably wouldn't have visited it.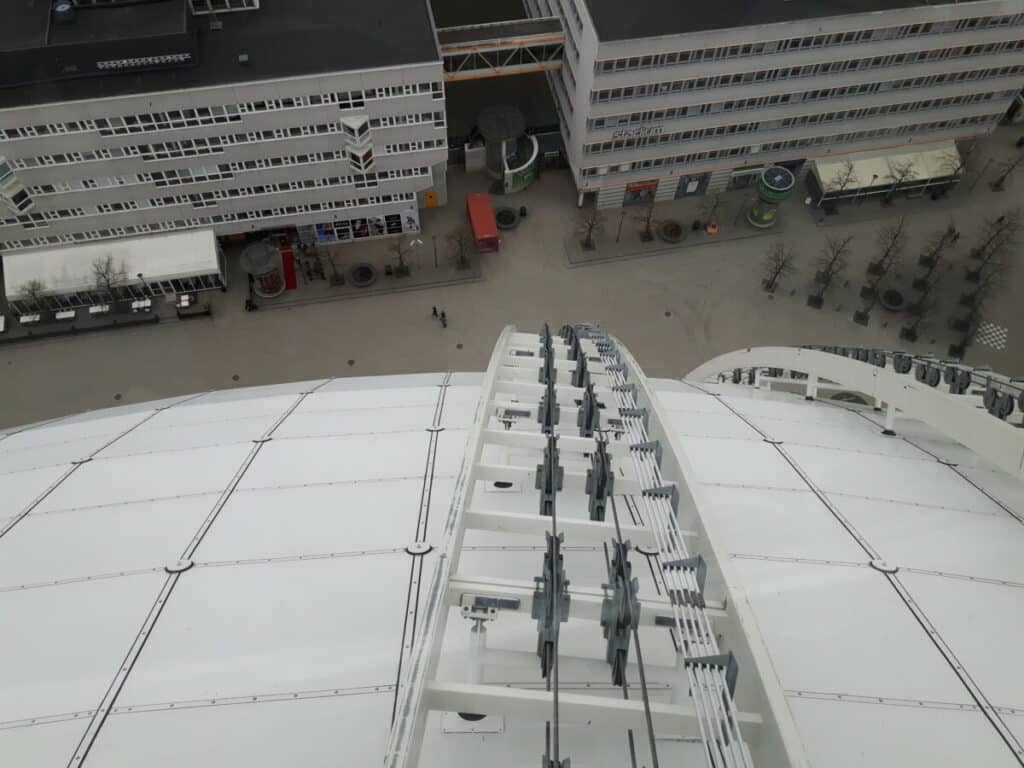 SkyView Stockholm – practical information
How to reach the SkyView?
Globes and SkyView are located south of Södermalm. Not a walk to do by foot. The easiest way is to take the metro and get off at 'Globen'. Hence it is just a few minutes walking to the entrance.
Address: Avicii Arena, Globentorget 2, Johanneshov, Stockholm
Opening hours
Check the website for the most recent times.
Buy your tickets here
Book your tickets in advance and skip the lines. Check the availability and book immediately. You can cancel up to 24 hours in advance. And you're guaranteed the best price (no hidden costs!).
Nearby
Pin for later
Save this article to Pinterest for easy reference later!