The average Swede is very concerned with his/her health and exercises every day. Preferably they exercise outdoors. Rain or shine. Throughout the year. You can find so-called 'utegym' all over Sweden. A number of fitness equipment in metal or wood are grouped together in these places. You can go there for a workout where you mainly use your own weight as a counterweight.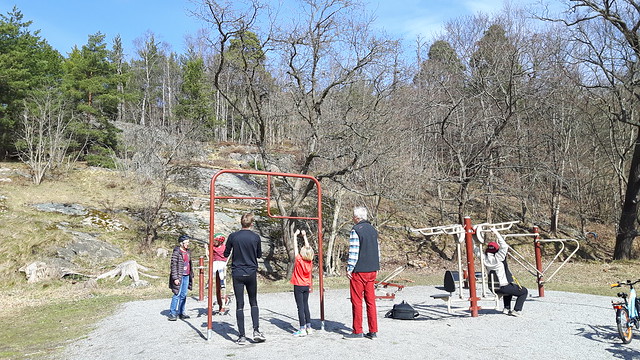 Movement must be accessible to everyone. In addition to the many running routes and other signposted sports routes, almost every village and city has a 'utegym' or an outdoor gym. You can use these sports equipment for free. They are not as sophisticated as the regular gym where you often pay an expensive monthly subscription. Yet there are also special devices in the 'utegym'. Often there are also signs with extra explanation. They are often in or near playgrounds. This way the parents can do a workout while the children enjoy themselves.
Utegym in Sweden
The utegym in the photo at the top of this article was taken in the outdoor gym of Kiruna, in the north of Sweden.
Utegym in Stockholm
There are more than 30 outdoor gyms in Stockholm, mainly on the outer edge but also centrally. For example, there are 5 at Kungsholmen alone! On this card you find a handy overview.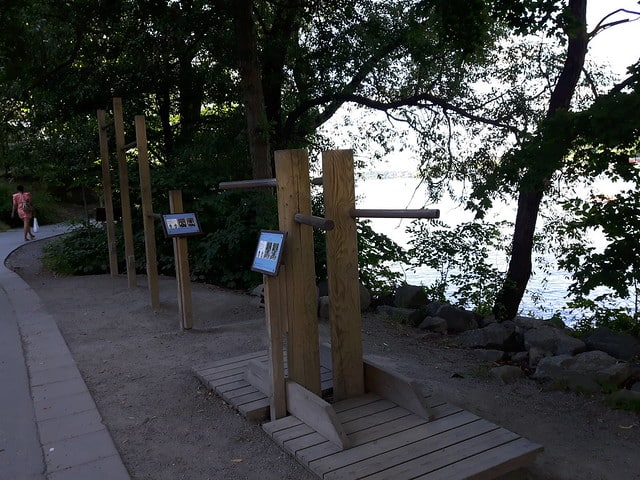 Into jogging? Check these routes:
Utegym in Gothenburg
Gothenburg has 10 outdoor gyms.
Utegym in Malmö
In Malmö there are 15 places where you can find outdoor 'fitness equipment'.
Have you encountered an outdoor gym during your trip in Sweden?
Pin for later