Fika
Fika, or the Swedish coffee break, is so ingrained in their culture. Swedes are real coffee drinkers. Fika is more than drinking coffee. It is a ritual of enjoying a cup of coffee (or something else) and something tasty while making time for each other. Fika can also be me-time.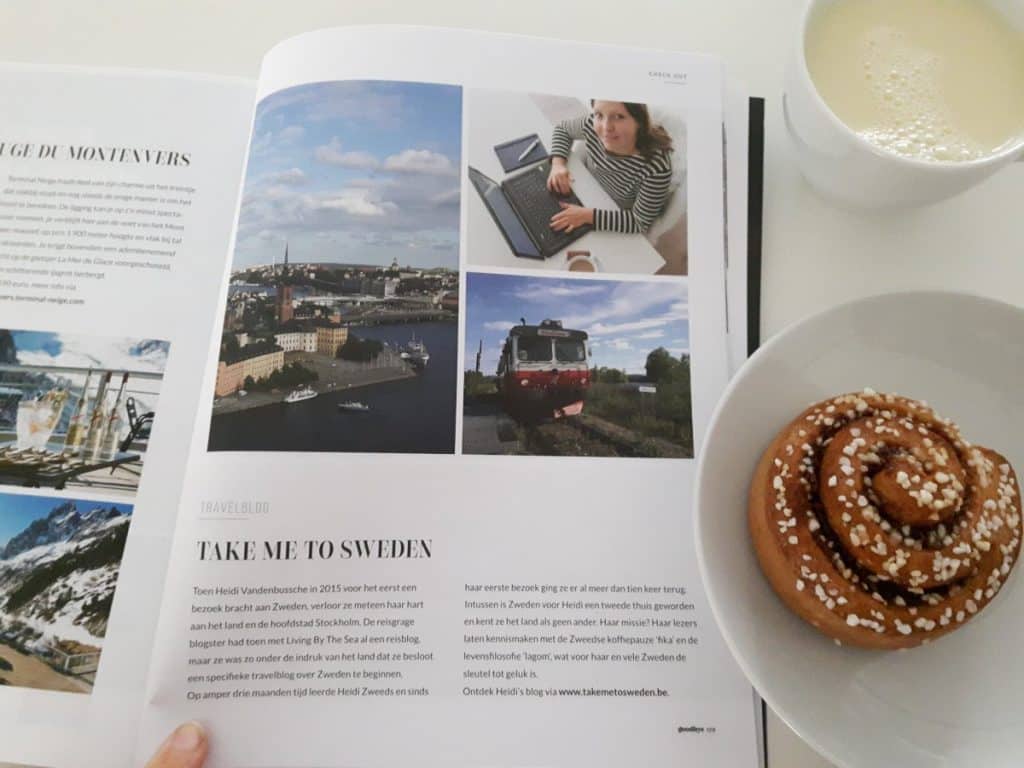 Lagom
Not too much, not too little, but just enough. Lagom can not be translated literally but summarizes the Swedish lifestyle. I wrote an article about 'lagom' before. In the meantime a lot of books have been published about lagom, like this one and this one.

Cashless society
You don't need cash in Sweden. Even the smallest coffee bar offers the possibility of card payment. Don't forget to check with your bank manager – before you leave – that your card is activated abroad as well!

Pratar du svenska?
Traveling to Sweden without speaking a word of Swedish? Don't worry, most Swedes are very fluent in English. They will gladly help you in English. If you want to learn some words then 'tack' and 'hej' will be the most usefull. If you would like to learn Swedish you can take part in a 30 day challenge or read how I learned Swedish in 3 months.

Traffic lights
During my first visit in Stockholm, I immediately noticed, a lot of pedestrians just cross the street, even when the traffic lights were set on red. I was told that crossing the road if it is still red, is not punishable but you are responsible and cars will not wait. Try at your own risk!
Alcohol
When asked if Sweden is expensive, I usually answer 'no, but drinking alcohol is'. That sums it up, actually. I don't think Sweden is more expensive than Belgium, but I hardly drink alcohol. It's about 10 euros for a glass of wine. That's a starting price. The better wines will be more expensive. Buying and selling alcohol in Sweden is strictly regulated.

Also important to know: drinking alcohol and then driving a car is absolutely not done in Sweden! The maximum permissible alcohol content in the blood is 0.2 per mille.

Dagens lunch
In general, having dinner in Sweden is more expensive than lunch. Lunch can normally be found just about anywhere for around 10 euros. Look at 'dagens rätt' or 'dagens lunch' on the menu. Water (from the tap), a salad bar, bread and a cup of coffee is often included.

Opening hours
The opening hours of the stores are similar to those in Belgium. On Saturday most stores close at 3 pm or at 4 pm. On Sunday, most stores are closed, even in Stockholm or only open for a few hours. Supermarkets in the big cities are often open longer. Some even up to 21h or even 23h (eg the ICA to Sergels Torg in Stockholm).

With midsummer and Christmas (and some other holidays) there are different opening times.

Act like a Swede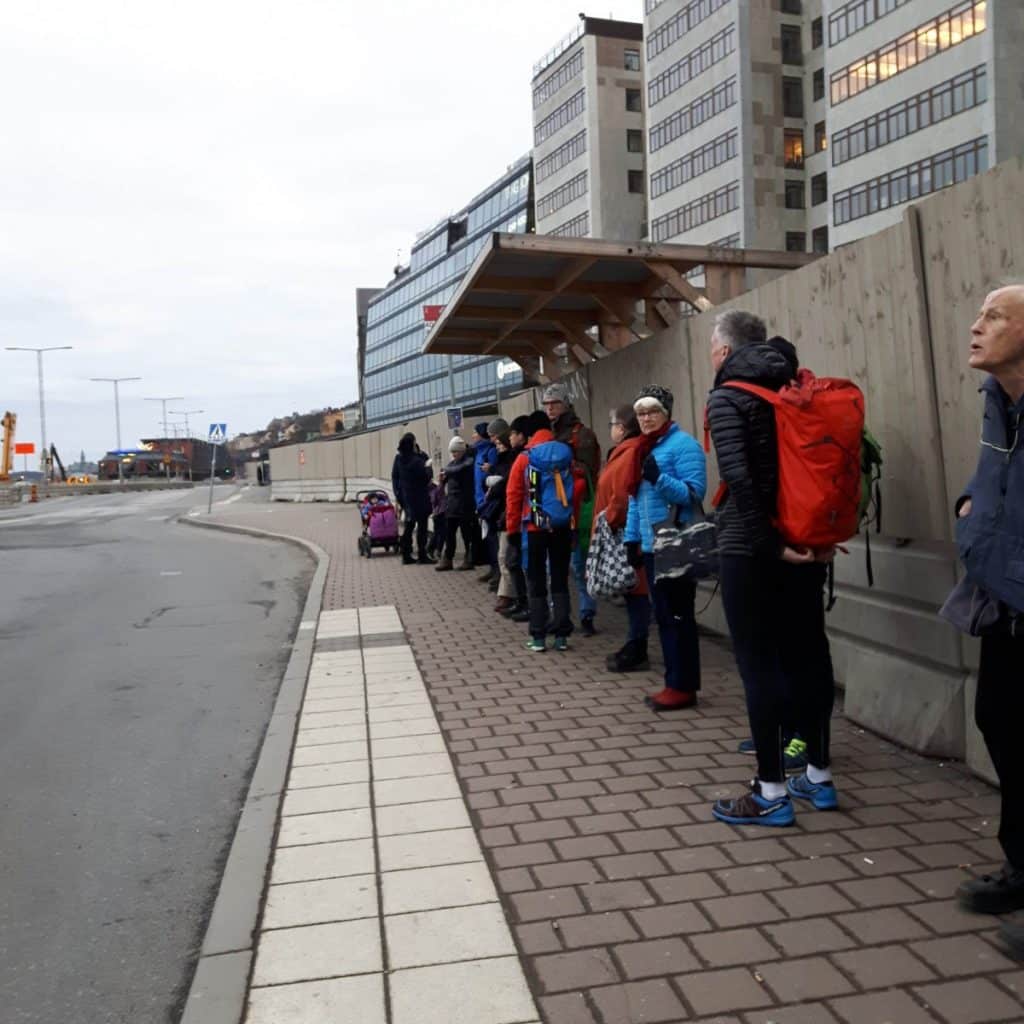 Swedes are generally reserved and respectful to others and to nature. So don't be surprised if you see a neatly row in Sweden. Already at the airport, at the stop of Flygbussarna you get the tourists like this. When in Sweden, act like a Swede and stand in line.

Swedes are also very punctual. 7 o'clock really is 7 o'clock. Latecomers are called 'tidsoptimister' which sounds funny but actually means that you can't properly estimate time. Public transport is usually on time so you can't use that excuse.

Take your shoes off
If you are invited by Swedish friends or acquaintances, remember that it is customary in Sweden that you leave your shoes by the door. Good to know in advance so you keep that in mind while picking your socks in the morning 😉