A third of the Swedish capital consists of water. There are several places in Stockholm where you can sleep on water. Earlier I spent the night at Prince van Orangiën, near Djurgården. In the middle of the city you have another boat hotel, Mälardrottningen (literally: the Queen of Lake Mälaren). 
The history of Mälardrottningen
The ship was built in 1924 for Mr. C.K.G Billings from New York and was named 'Vanadis'. At the time it was the largest yacht with a diesel engine. Later, the Woolworth millionaire Frank W. Hutton bought the ship as a birthday present for his 18-year-old daughter, Barbara. Hence the name Lady Hutton at the back of the ship. After she married Gary Crant, she sold the vessel.
After the war the ship ended up in Panama for a short time before going to Norway for a life as a school ship. In the 50s the name of the ship changed into Cort Adeler. It then was a passenger ship between Stockholm and Åbo (Turku, Finland).
In 1980 they converted the ship into the current restaurant and boat hotel. In 1982 the renovations were ready and the ship took her current place in Riddarfjärden near Gamla Stan. She only leaves her place every 3 years for maintenance.
Unique place
The boat hotel Mälardrottningen is located at a unique location. Just a few steps away from Gamla Stan, with a view of Stockholm's City Hall, Norr Mälarstrand, Söders Höjder and Lake Mälaren. It is one of the best views in Stockholm. From the Evert Taube terraces you can see the most beautiful sunsets.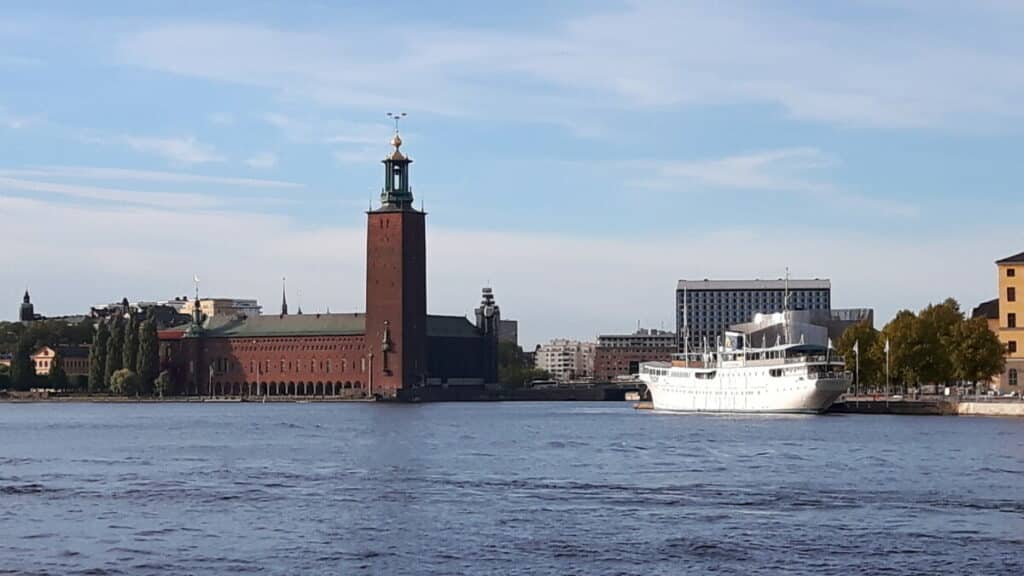 Sleeping in boat hotel Mälardrottningen
The hotel has 61 cabins of different sizes. I stayed in a standard cabin with private bathroom and a view over Riddarfjärden. The rooms are simple and most have bunk beds. There are also a limited number of larger and more luxurious rooms. On board there is free wifi. Mälardrottningen even has a sauna which is free for the hotel guests.
Breakfast is served at the front of the ship. The breakfast was quite simple. You could skip the breakfast on board and try one of the many breakfast spots in town.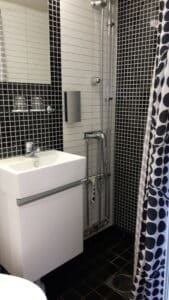 Restaurang Mälardrottningen
Even those who don't stay at the hotel, can go to the restaurant. During the summer months you can enjoy the sun at Hutton's Deck Lounge.
Mälardrottningen practical
Do you also want to stay at Mälardrottningen? The boat hotel is well situated to discover Stockholm and is very good in terms of price. The hotel is centrally located, close to the subway stop of Gamla Stan and at the same time super quiet in Lake Mälaren. Book your stay right away.
How do you reach Mälardrottningen?
Boat hotel Mälardrottningen is just a few steps from the Gamla Stan metro station. Even from the central station you can easily reach the ship on foot. Walk via Centralbron to Riddarholmen. This is about 1 km.
Address: Riddarholmskajen 4, Stockholm
In the neighborhood
Pin for later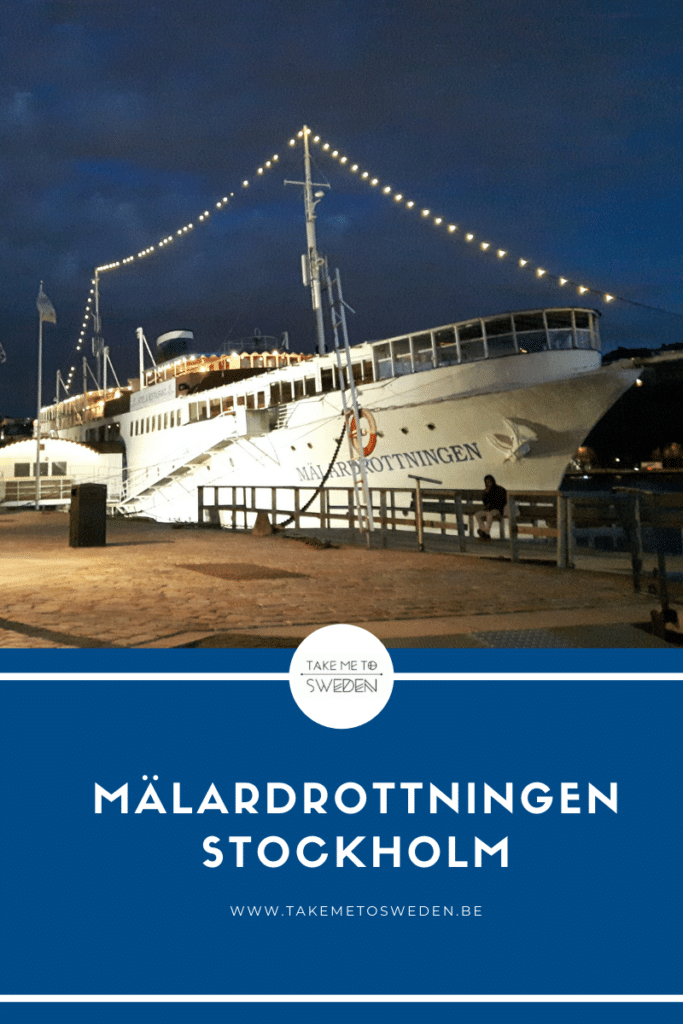 Affiliate