I've been to Stockholm multiple times but so far I only did one bike tour. Stockholm is great for walking and when I recently was given the opportunity to take a guided bike tour through Stockholm, I was curious to try it. It was nice to experience Stockholm by bike and I might do it more often in the future.
Baja Bikes
Baja Bikes invited my mother and me to a guided cycling tour through Stockholm. In a group of 10-15 people, you cycle past the main sights of the city. It was an ideal introduction to the city for my mother who was there for the first time. And even I who can slowly start saying Stockholm is my second home learned some new things 🙂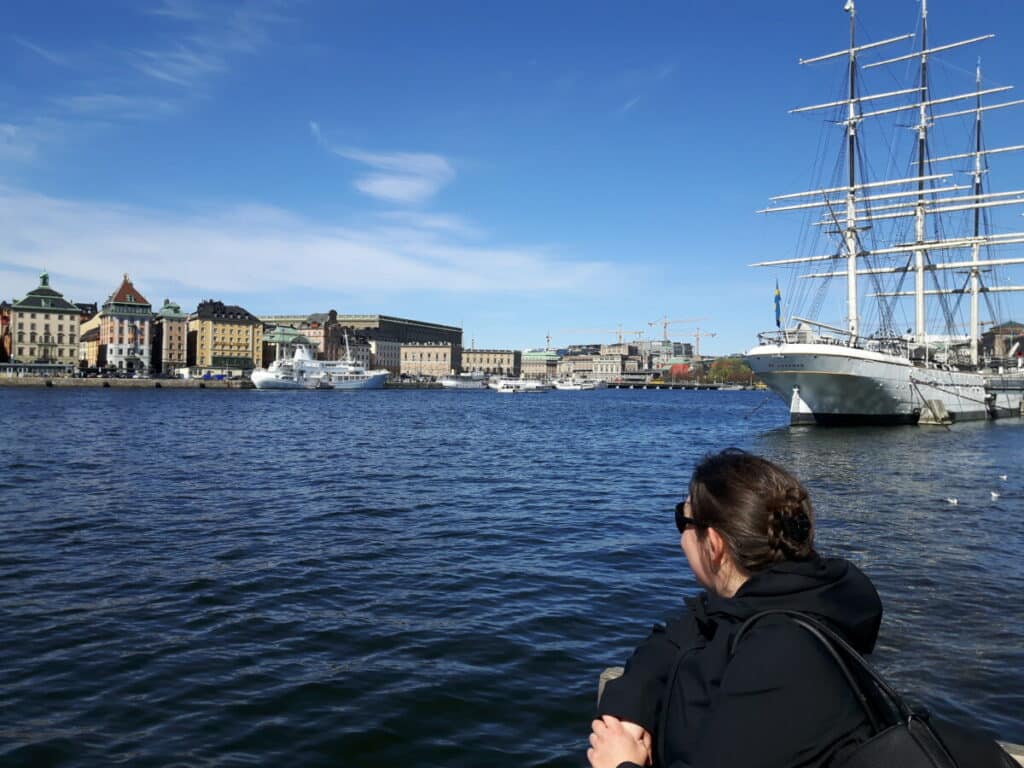 Guide Staffan
The guide, Staffan, was a sporty and friendly Swede who was very helpful and during short stops, told us enthusiastically about the sights we passed. At first, I was surprised that we were with a fairly large group but we still managed to stay together. Occasionally the trail was a little uphill so you need to be quite fit.
In Belgium where we live, it is always flat for cycling. It being uphill a little and a bike that you're not used to and it was just a little too hard for my mum. Because I know the city quite good, I suggested to skip a hilly part of Djurgården. We had agreed with Staffan to meet up again at the bridge to the island so we could join the group again.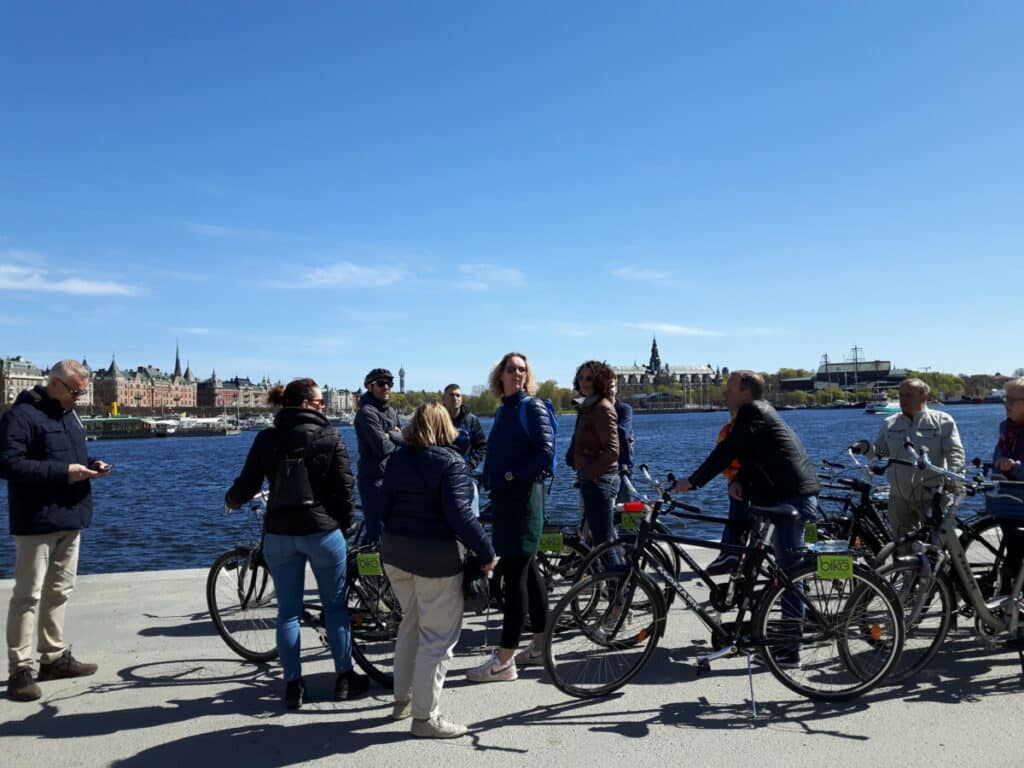 In brief: a bike tour of Stockholm
We left Tegelbacken, near the Central Station. Then we went to the town hall where we held a first short stop. From here we drove to Evert Taube Terraces where you can enjoy beautiful views over Riddarfjärden and Stadshuset (town hall).
The next stop was at the Royal Palace and Rikshuset where the Swedish Parliament is housed. Thanks to Staffan, I know now where the Swedish Prime Minister lives. We continued our route to Skeppsholmen and Kastellholmen where we held a slightly longer stop and Staffan explained about the Vasa. We continued along the Opera and Strandvägen to Djurgården. Here mum and I chose a slightly shorter, flatter tour after which we joined the group again. The tour continued along the special monument to commemorate Raoul Wallenberg who, as a diplomat, saved many Jews. From the globe, a track goes to the great synagogue.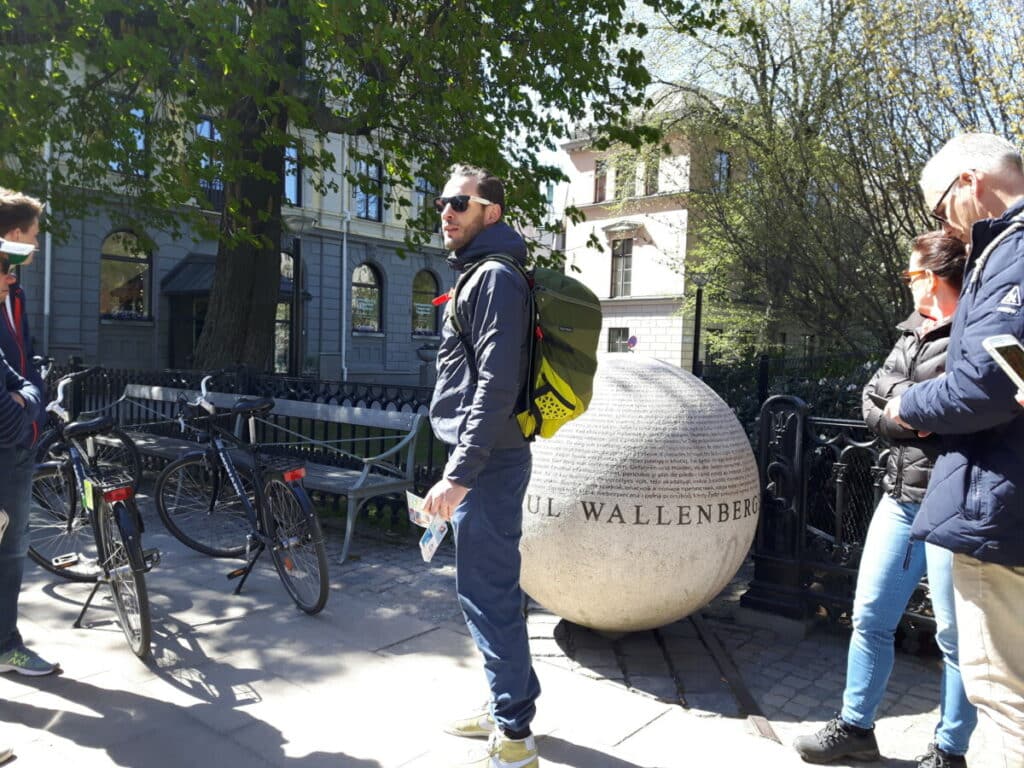 The bike ride took about 3 hours and showed us the main sights. I would definitely recommend it if you come to town for the first time. You can also rent bikes at Baja Bikes and choose your own route.
Have you ever discovered Stockholm by bike?
Pin for later