If you are planning a trip to Malmö soon, you should definitely go to the lifestyle shop AB Småland. It's a combination of a shop where you can buy cool lifestyle stuff and a cafe/restaurant where you can fika or lunch. We know that Sweden is both good at fika as in design, and AB Småland combines both.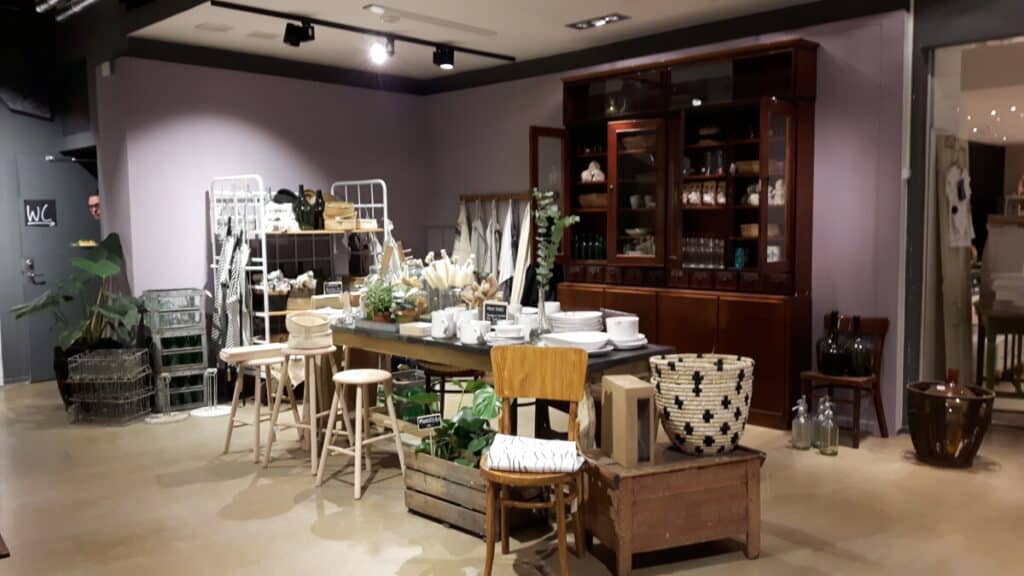 Ecology
Bruno Bergenholtz from Älmhult wanted to share a piece of Småland with the world with this unique concept. He aims at the connection with nature and the forest, creativity and simplicity. In the shop section you will find both cool interior items and clothes for men, women and children. Bruno is always looking for vintage furniture to supplement the offer. In addition to a fantastic design, the products are always ecologically responsible as well. The food sold in the other part of the shop are also chosen from an ecological point of view: mainly local and organic products. There are several smaller rooms, each with their own decor where you can fika or lunch.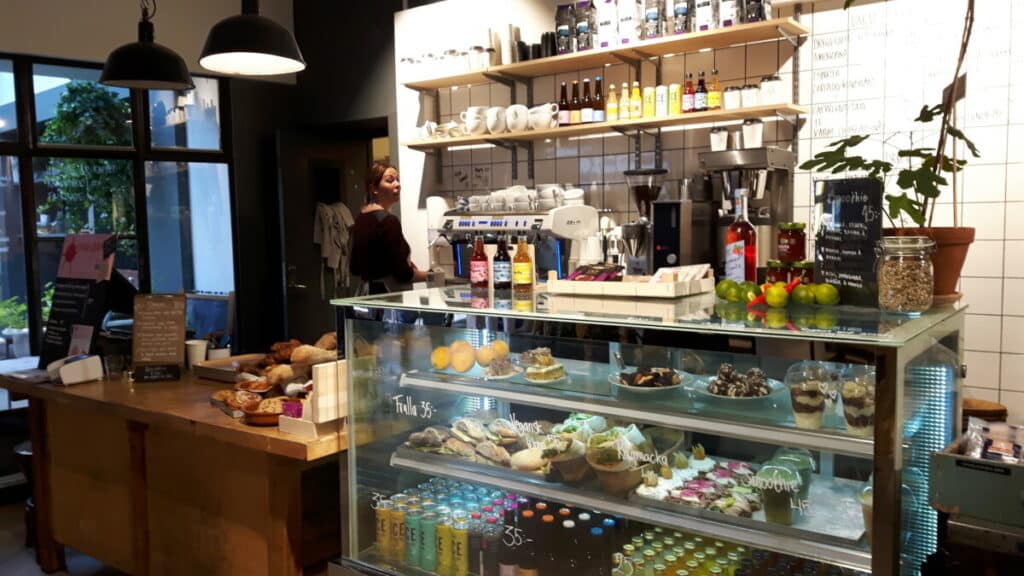 AB Småland: practical
How to reach AB Småland?
AB Småland is located at the end of Södra förstadsgatan, in the heart of Malmö. It's about 1,5 km from the central station and close to Triangeln.
Adress: Södra förstadsgatan 25-27, Malmö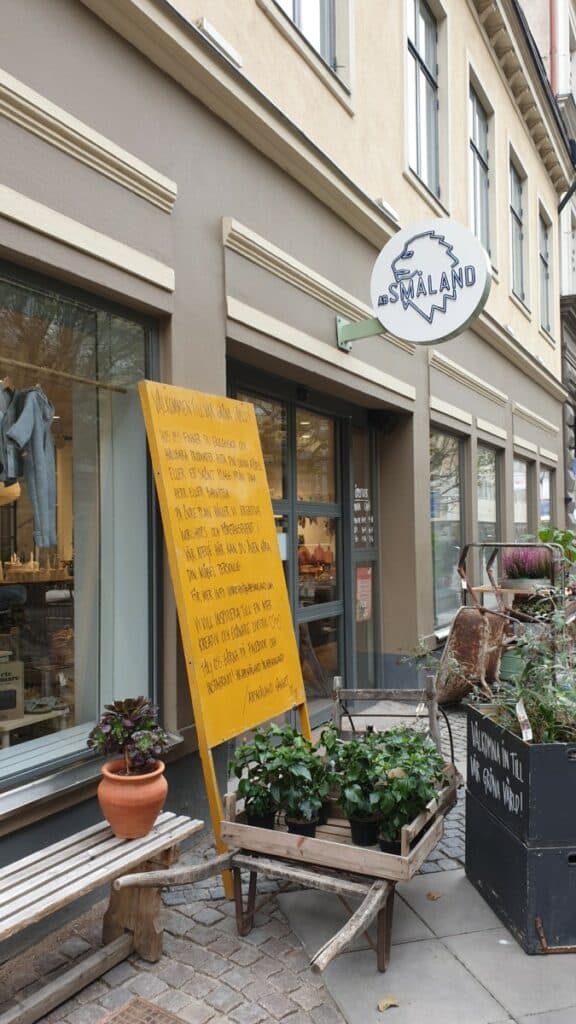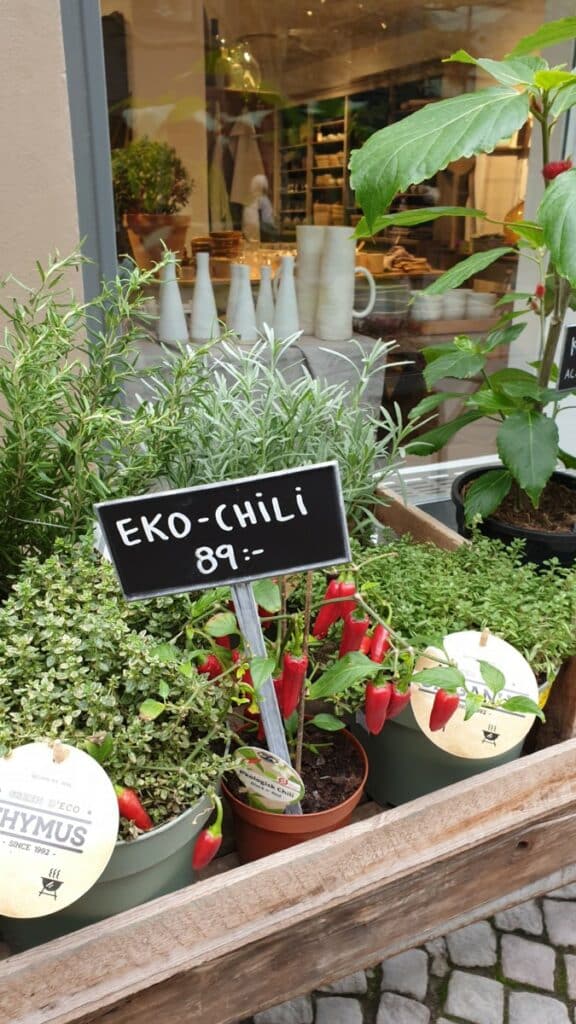 Opening hours
The shop and the cafe are open every day. For the most recent opening hours, have a look on their website. In addition to the shop and the café there is also a workshop room where events are organized regularly and which are entirely in line with the philosophy of AB Småland.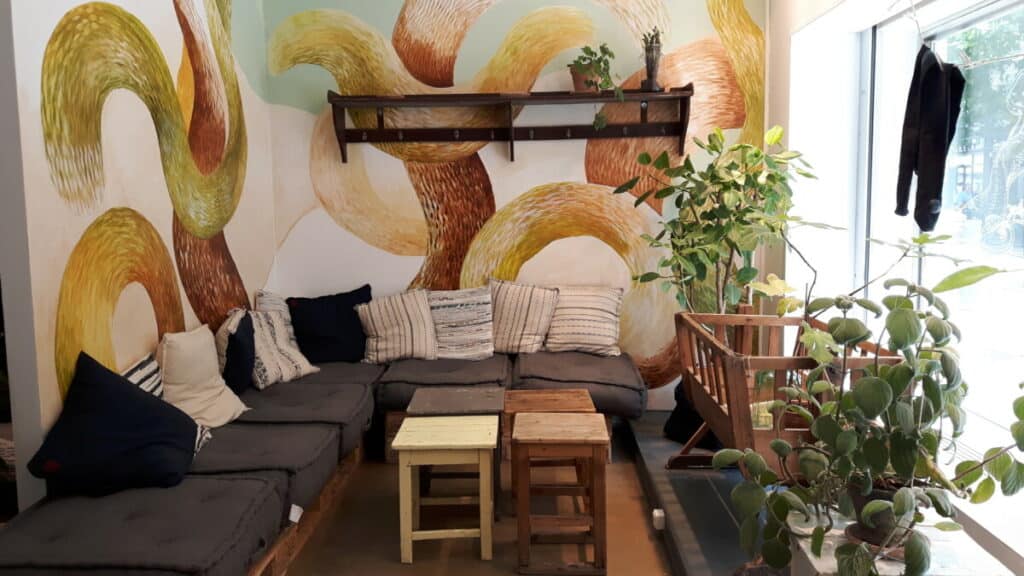 In the neighborhood
Triangeln
Davidshallsbron
Pildammsparken
Hotels nearby
Pin for later