When I traveled with the Inlandsbanan to Swedish Lapland this summer, I also booked a train to Kiruna and an overnight stay in the ice hotel. You are wondering what I was doing at the ICE hotel during summer? Well, since 2017 you can visit the ice hotel throughout the year.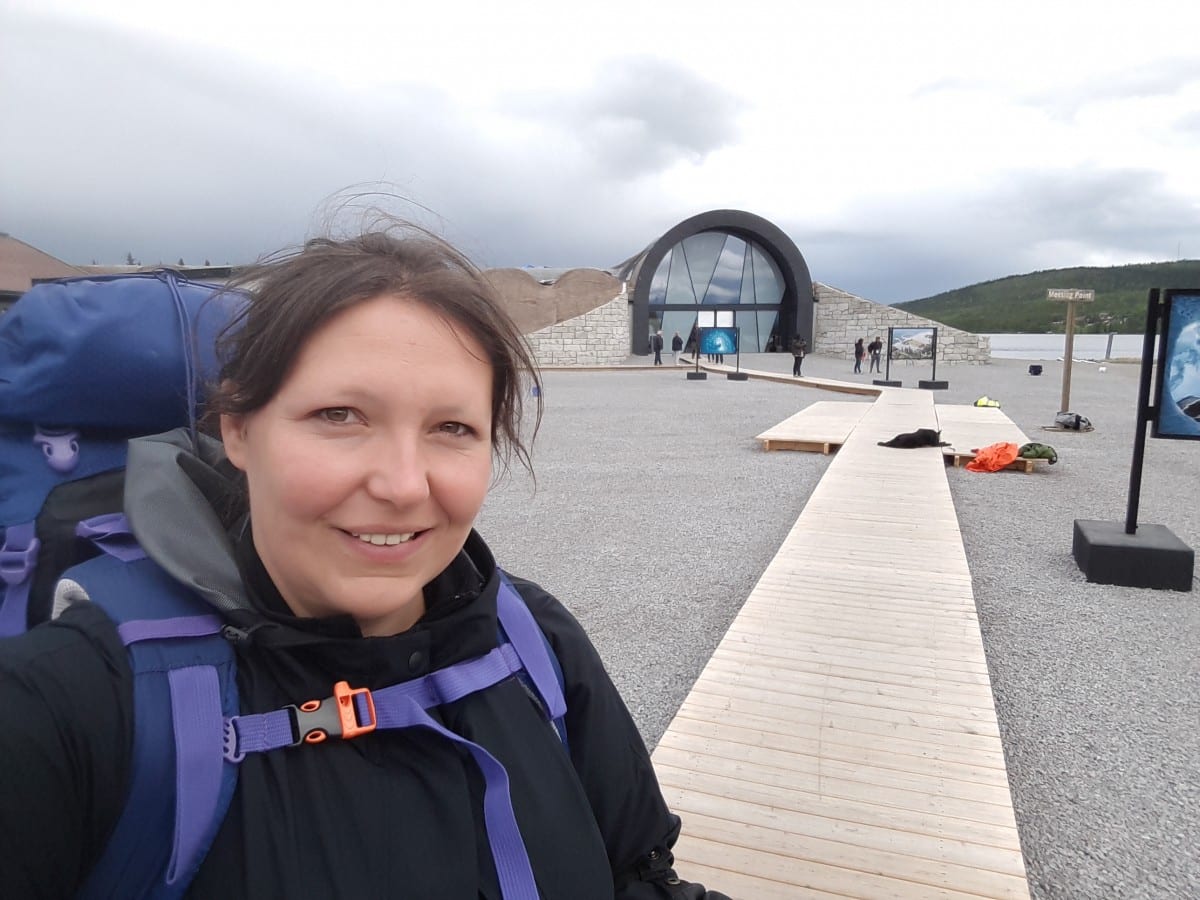 ICEHOTEL 365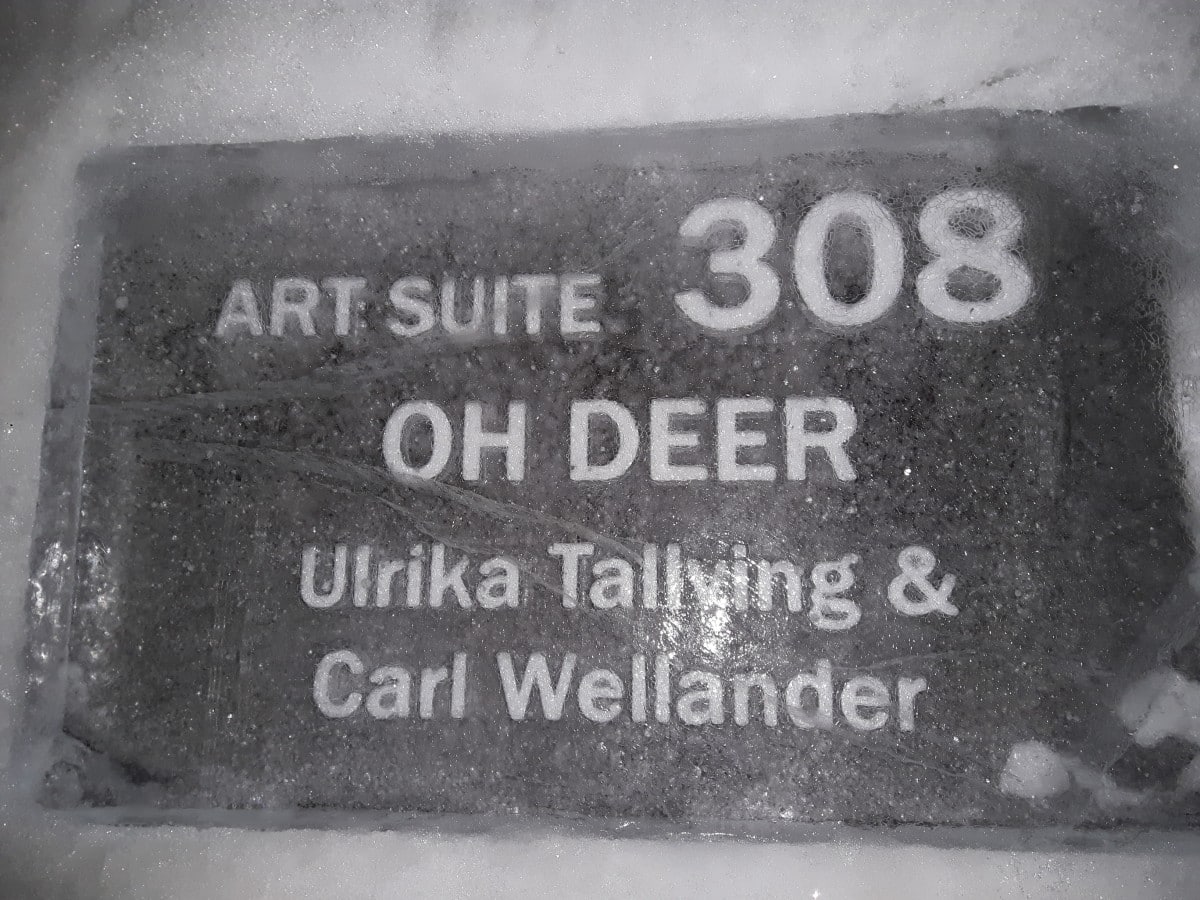 Last spring, they took large blocks of ice of 2 tonnes from the nearby river Torne. These blocks of ice were stored in giant freezers during the summer months so that they could start with the sculpting in September / October. The ice hotel then opened around December and remained until it started to thaw and the ice hotel disappeared again.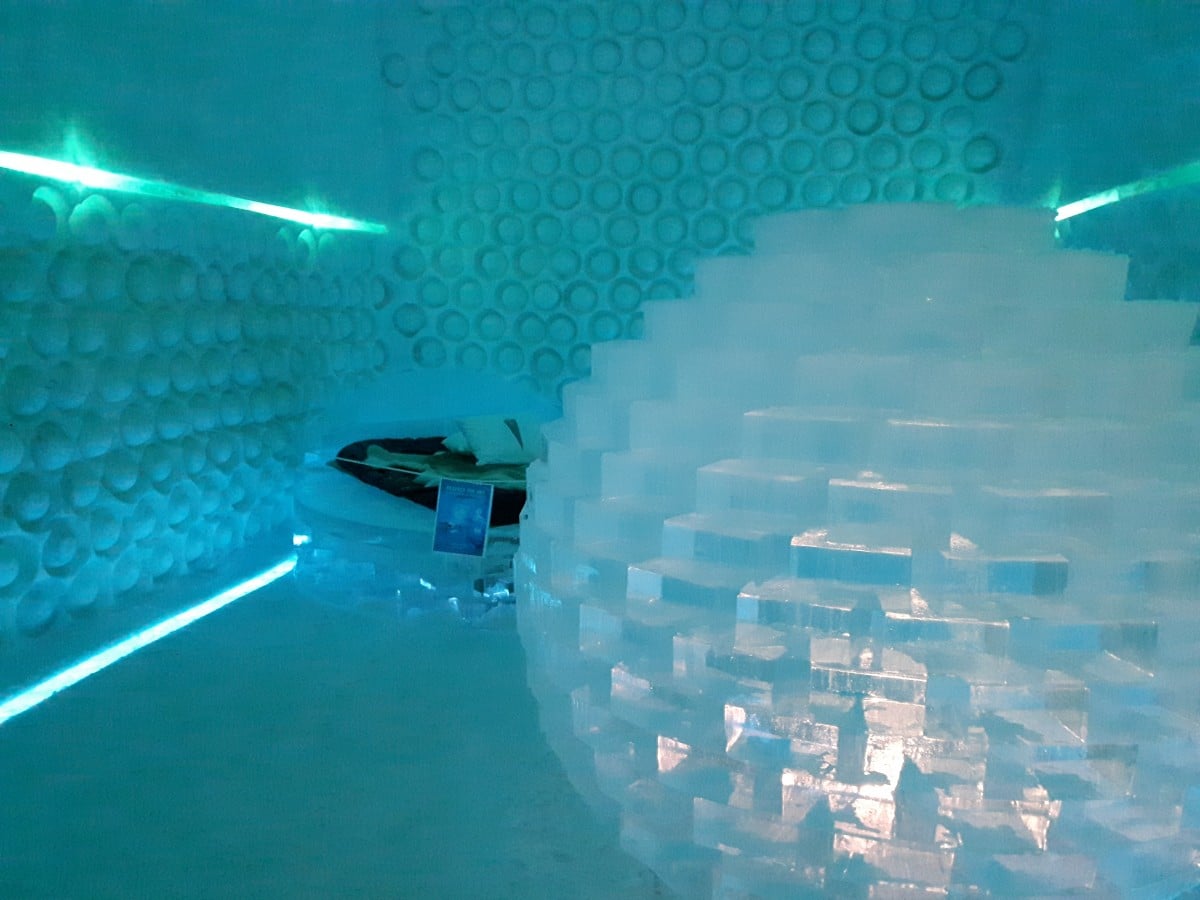 The ICE hotel in Jukkasjärvi (near Kiruna) is about 200 kilometers above the polar circle and was the first ice hotel in the world. Every year, dozens of snow and ice artists shape the hotel and ice bar. This temporary hotel will continue to exist in the future. And a permanent ice hotel will be added.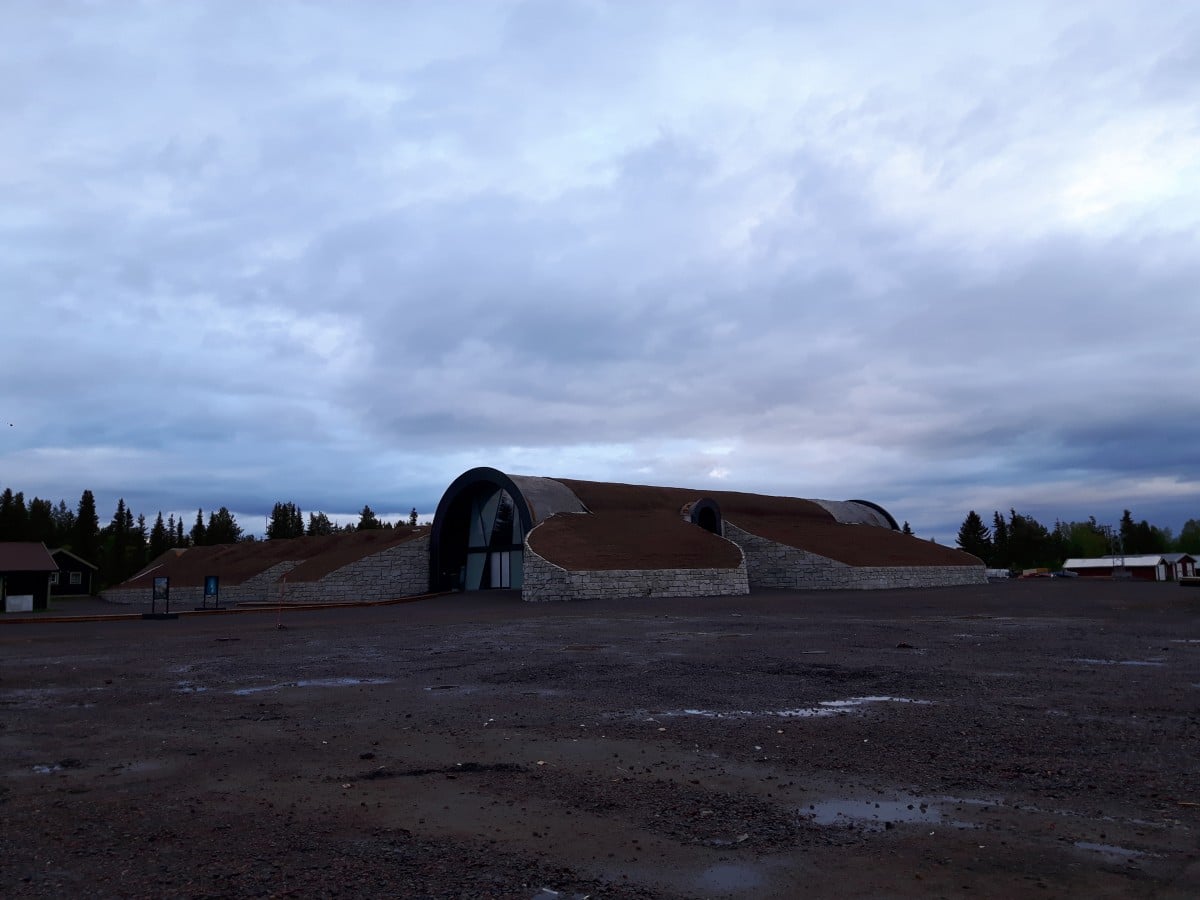 For this permanent building, they devised a sustainable construction. The permanent ice hotel is covered with a layer of moss. Thanks to the midnight sun, they can get all the energy needed to keep the building at -5 degrees constantly from solar panels. The ICEHOTEL 365 got 18 art suites. Every year the interior will change.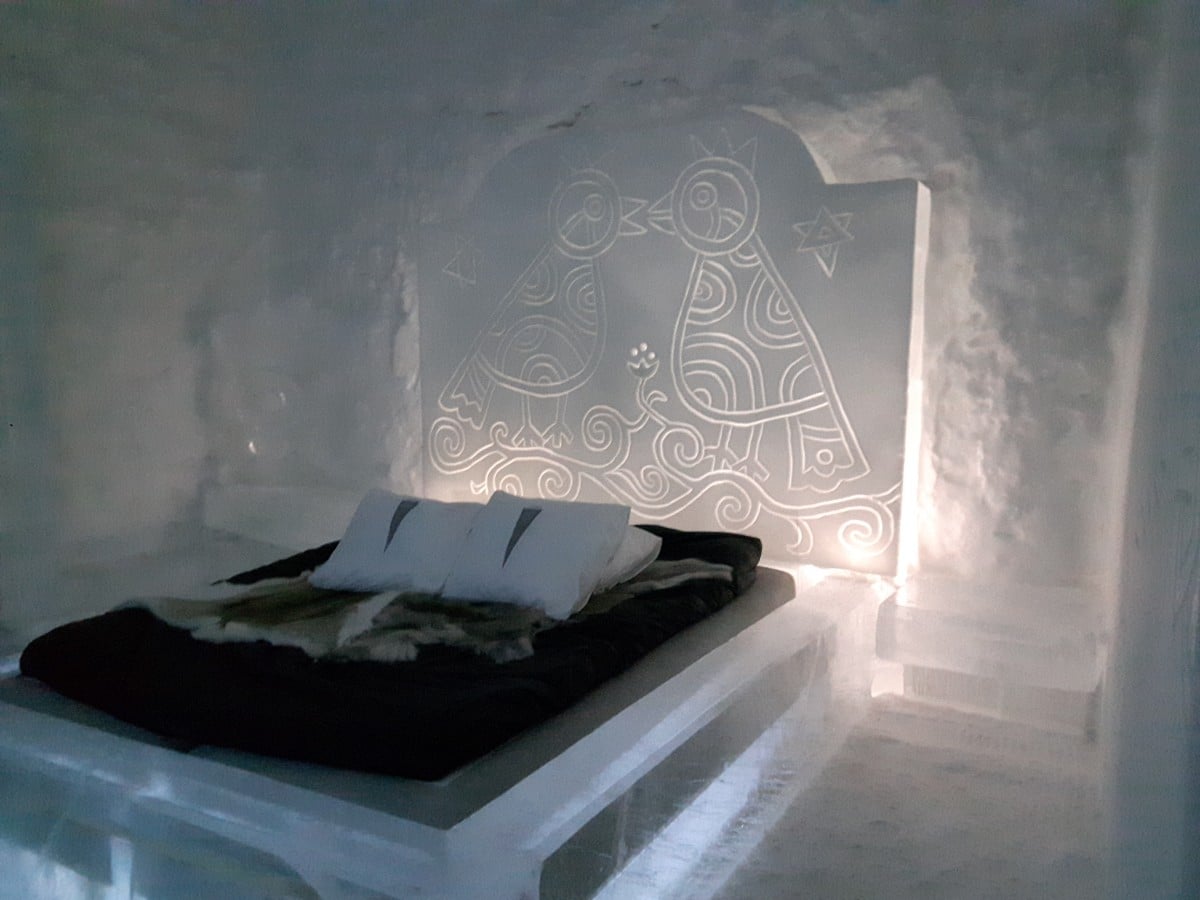 Staying at the ICEhotel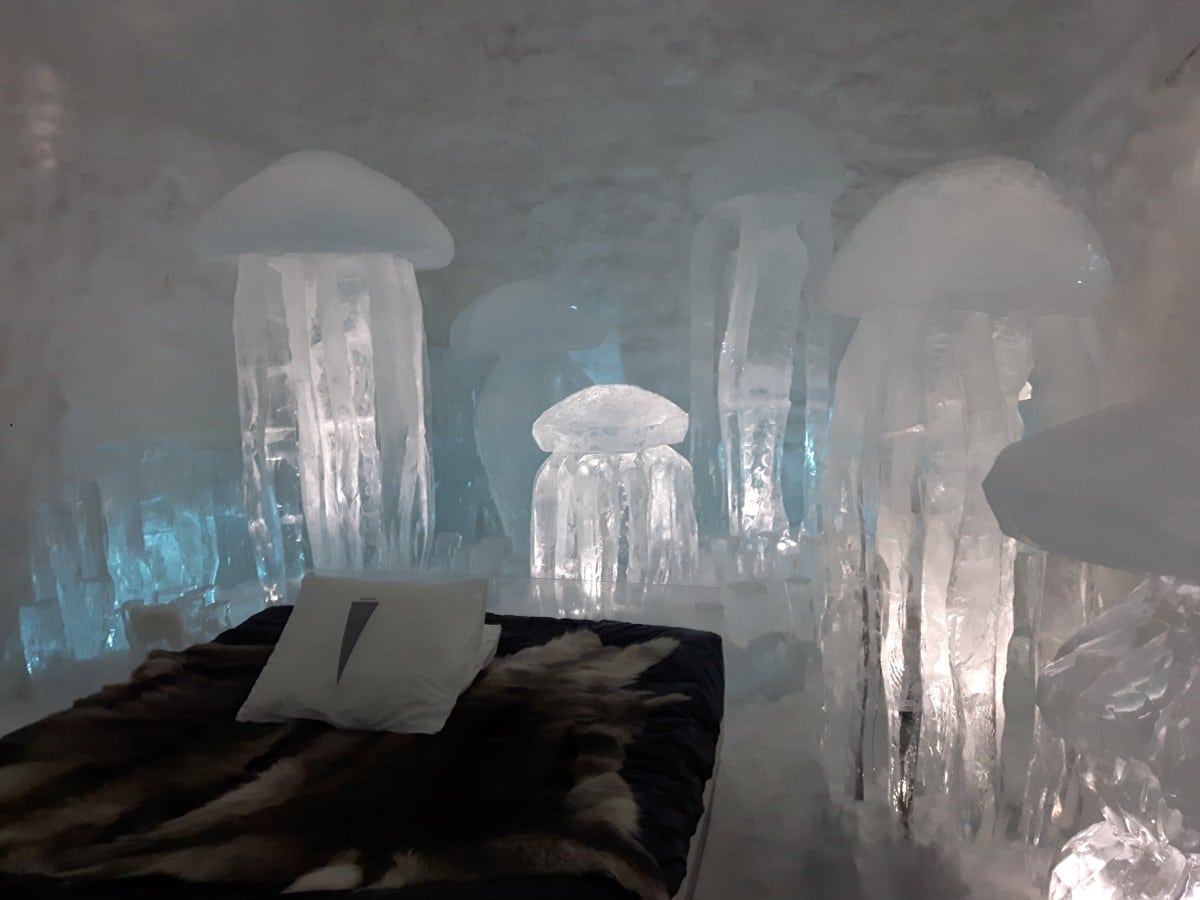 Tip: book your stay at the ICE hotel here!
The entire interior, from bed to table and chair, is made of ice. On the bed is a mattress on which a reindeer skin lies. These ensure that you do not get cold at night. Next to your ice room, you also have a warm room where you can get changed and where you can leave your luggage (so that it does not freeze). There is also a heated lounge in the main building where you can sit at the fireplace in the evening. The showers + saunas and the toilets are also at the main building.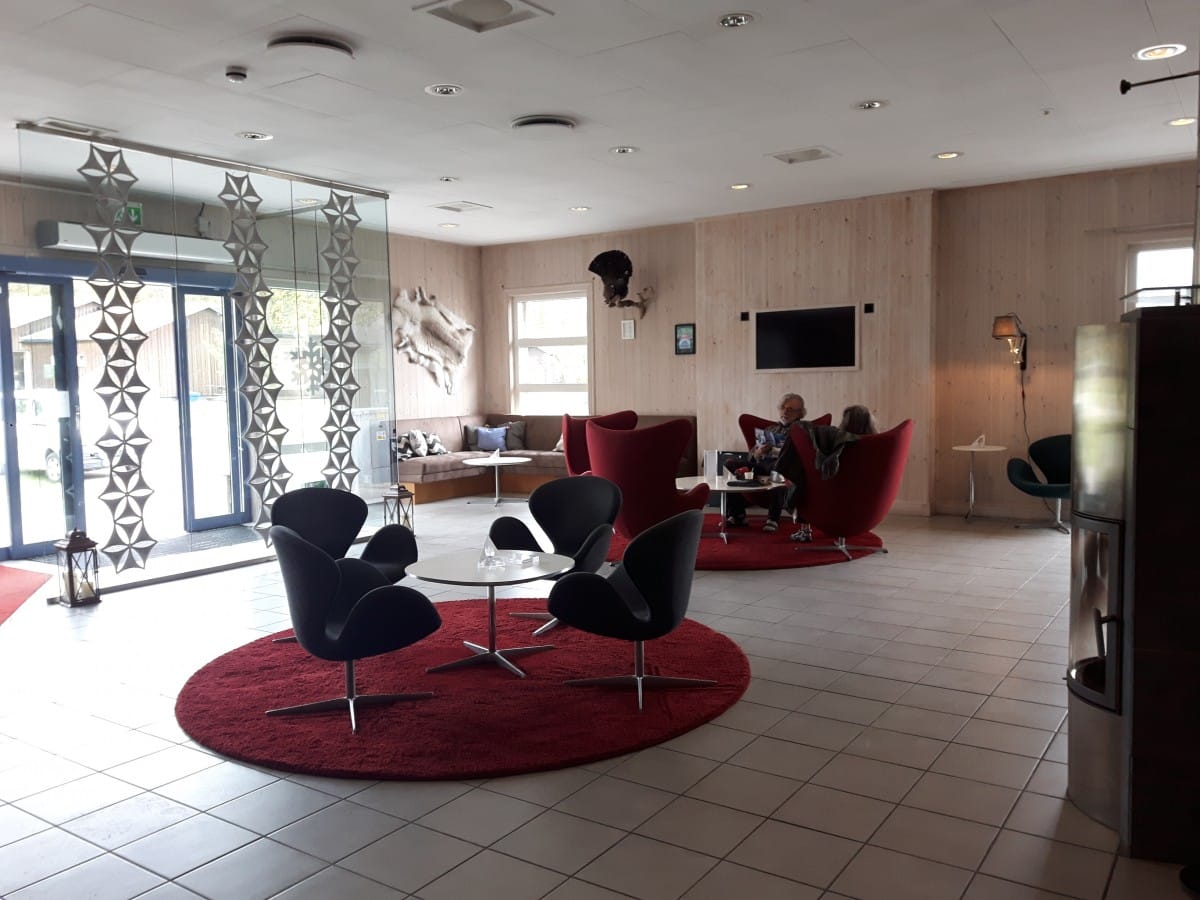 Warm area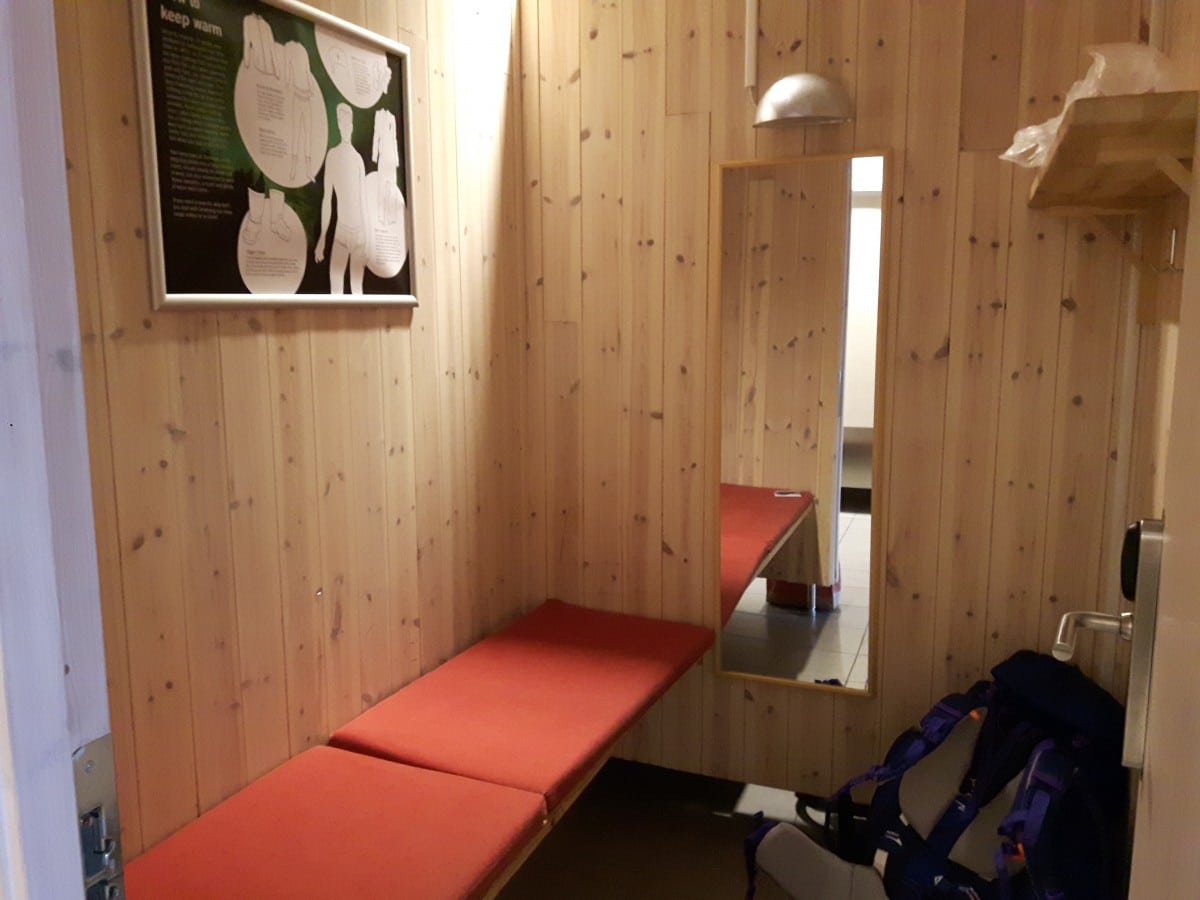 Changing is done in a warm room in the main building. Each room has its own enclosed space with deckchairs and even a bench. You do not need any special clothes or extra layers to sleep in the ice room: a single and thin layer of thermal underwear (merino wool) is enough! You can also buy that thermal underwear on the spot. A hat and gloves can also be handy. You will also get shoes / boots from the hotel. There's a good reason for it: if you'd leave your shoes next to your bed, in the morning they would be cold! Once you're back in the main building, you can switch back to your own warm shoes.
Sleeping bag
Tip: Do not go to bed too early. In winter you may want to spot the northern lights, in summer you can catch a glimpse of the midnight sun (if it's not cloudy at least). So I did not go to bed until midnight. You will receive a sleeping bag and a liner at the reception. Only take them to your room if you are going to sleep. The sleeping bag would freeze otherwise.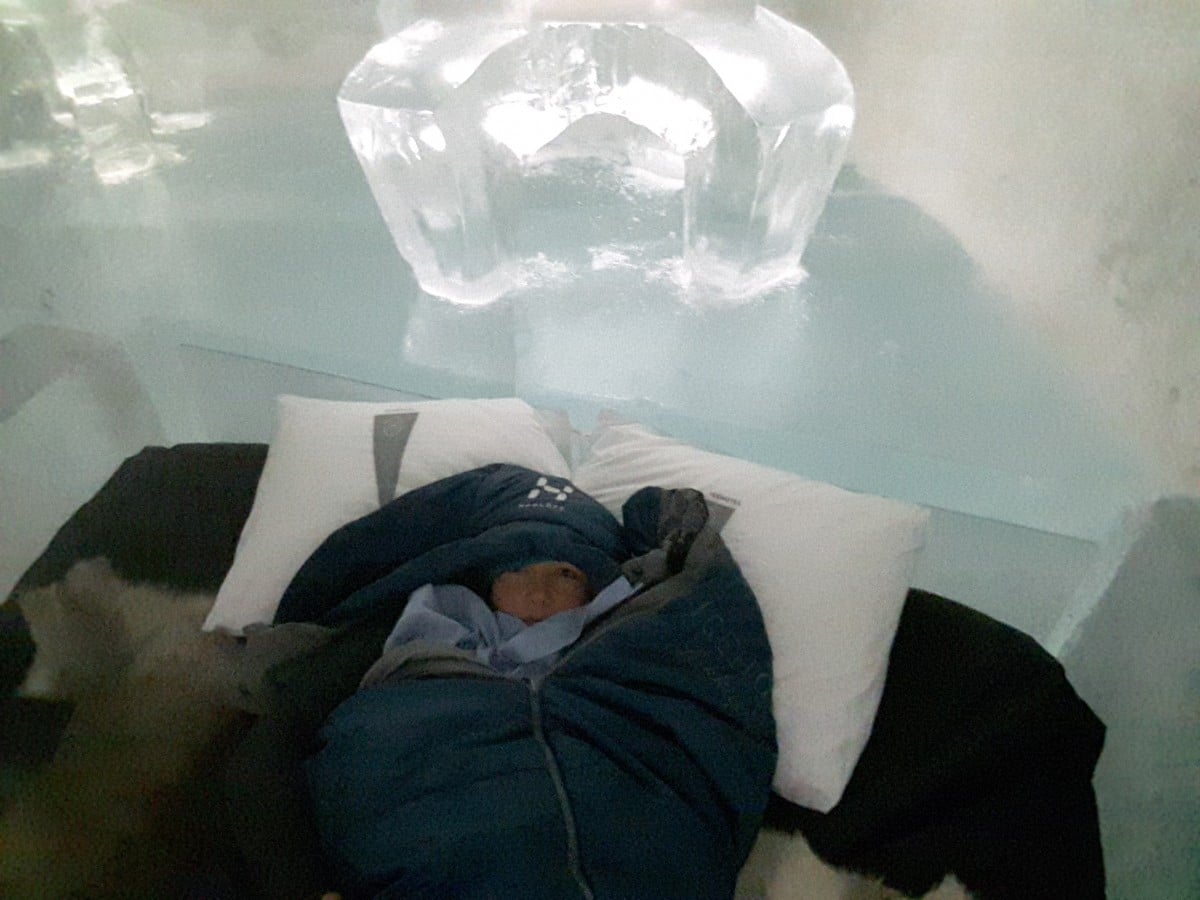 That sleeping bag was a serious turn off for me. My sleeping bag stank! Really, they do not wash them between the guests. You have a liner sheet but still. I exchanged my sleeping bag for one that smelled less but the idea alone ruined the experience for me. In retrospect, I'd better had taken my own anti-freeze sleeping bag or put an extra scarf around my head so that the sleeping bag was further away from me and my poor nose.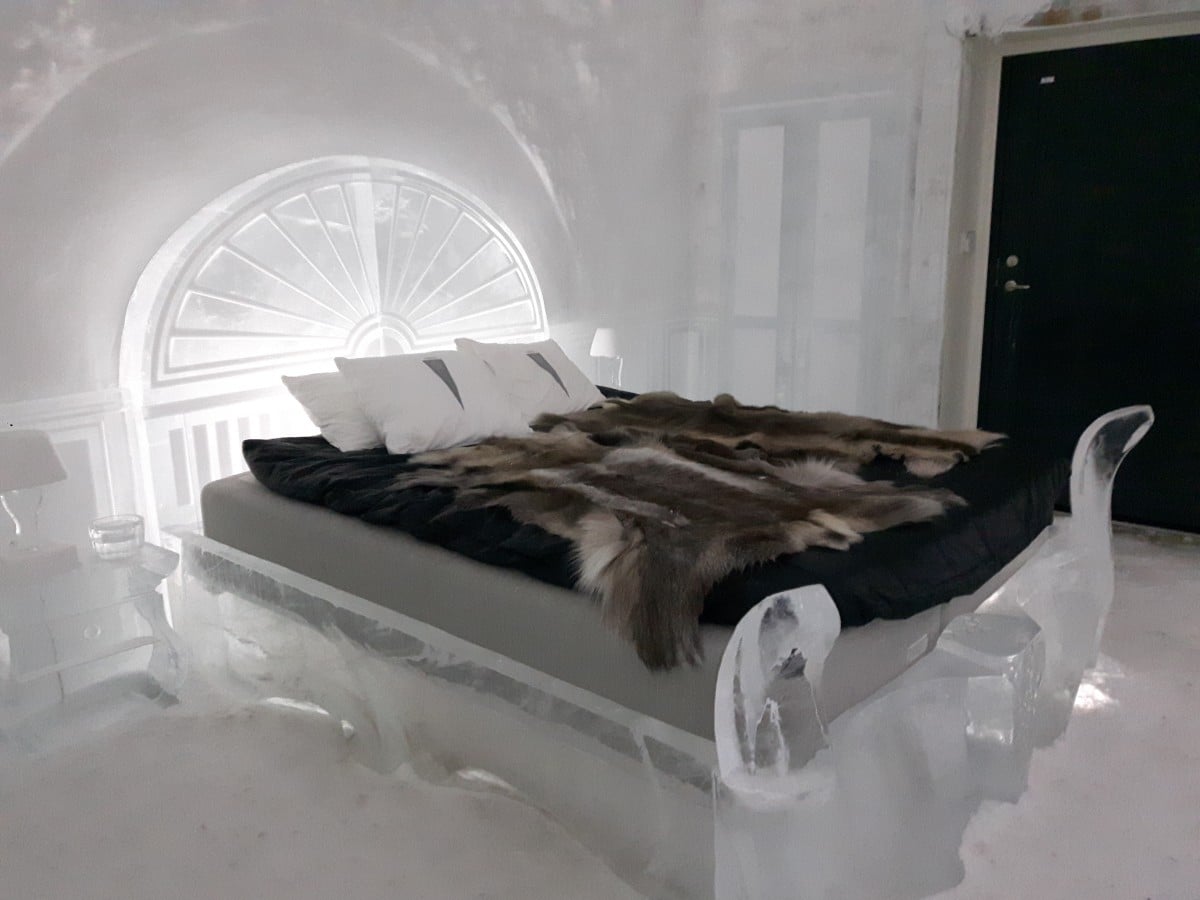 In addition, I have to say that, thanks to the reindeer skin and the sleeping bag, I wasn't feeling cold at all. Yes, in the morning my toes and my nose had a little cold, but it all worked well. I can imagine that if you're in a sleeping bag with two persons, it's even warmer.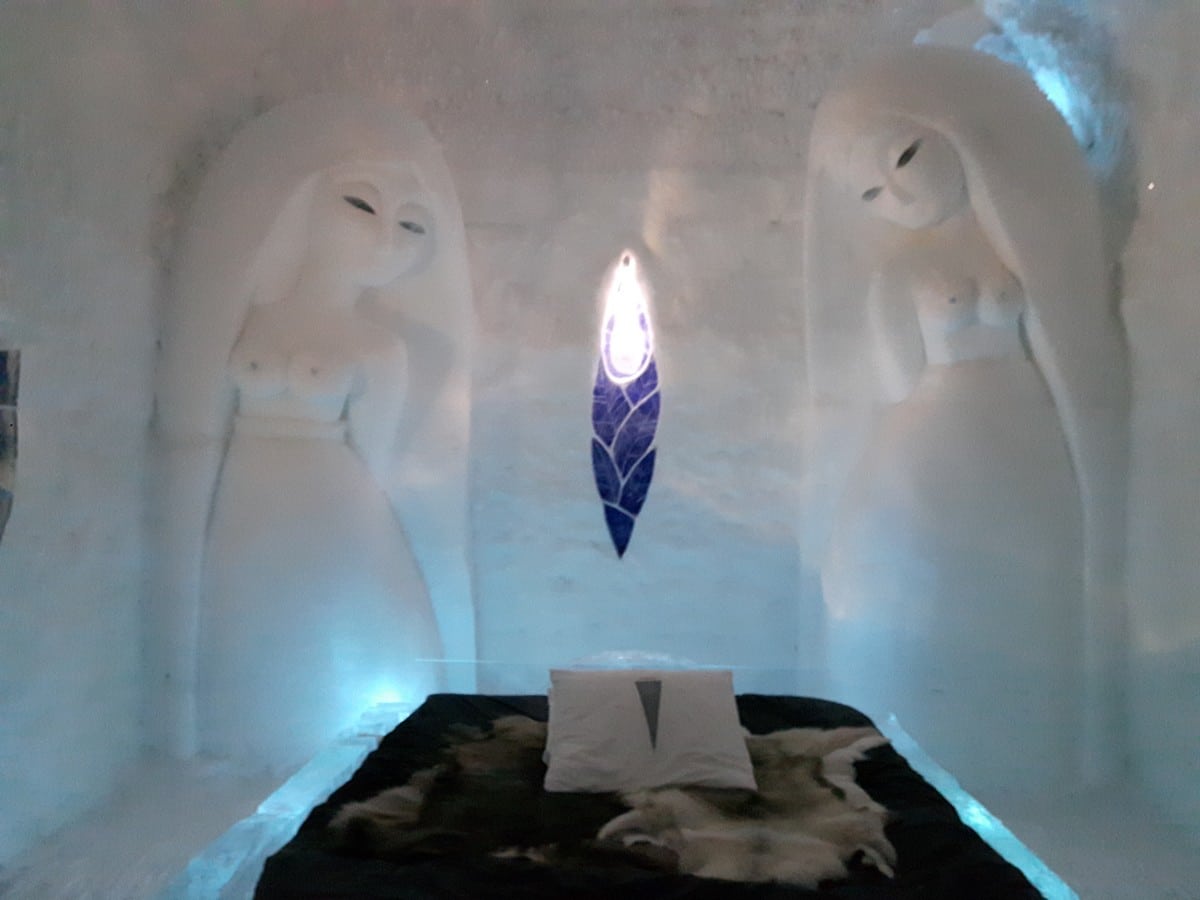 Wake up call with blåbärssoppa
After some time I found a comfortable way to lie down and I turned off the light. And then the light was out and you could not see the ice sculptures anymore. Just to say how relatively it is to sleep in an ice hotel.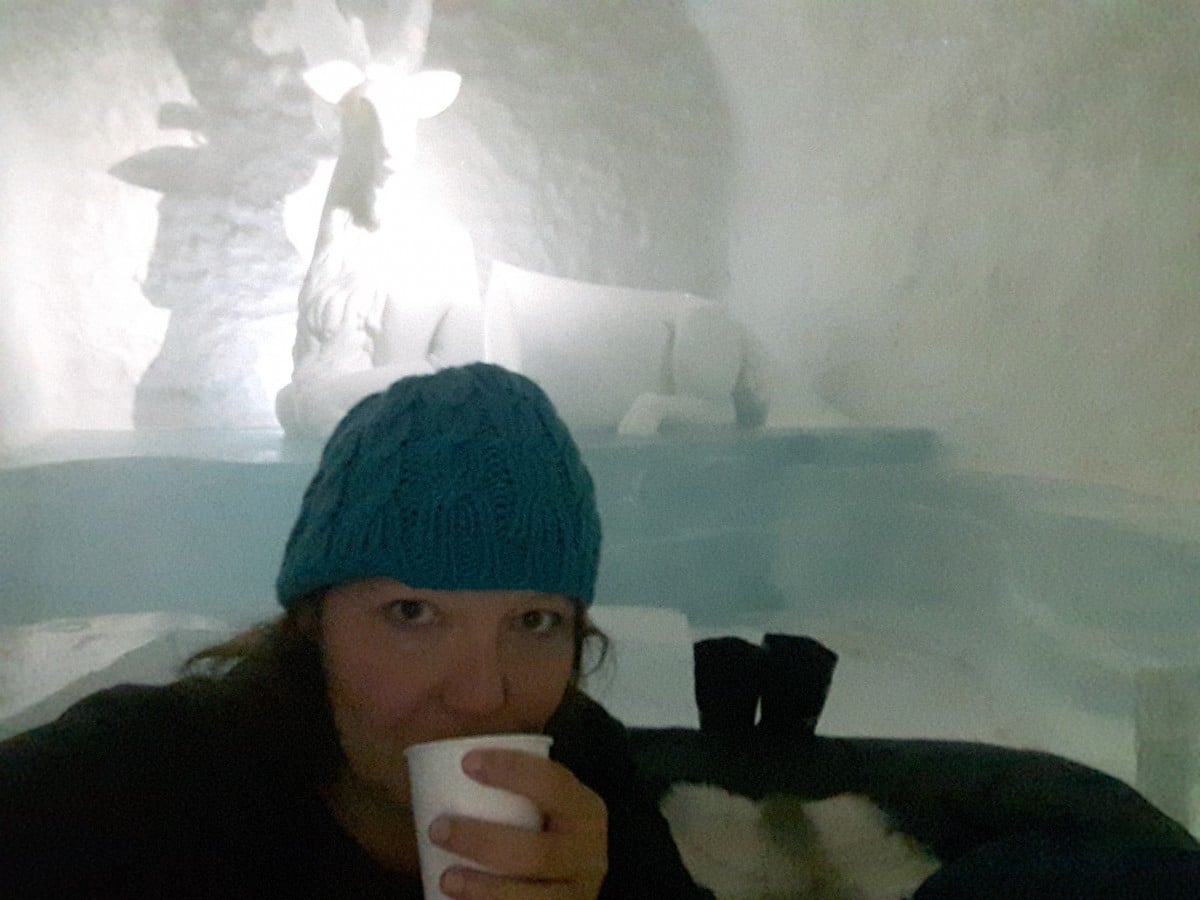 By eight o'clock in the morning I was awakened by the receptionist who had a cup of warm berry juice. Delicious! I took some pictures to capture the experience and hurried to the warm space. After breakfast and a sauna, I took off again.
Visiting the ice hotel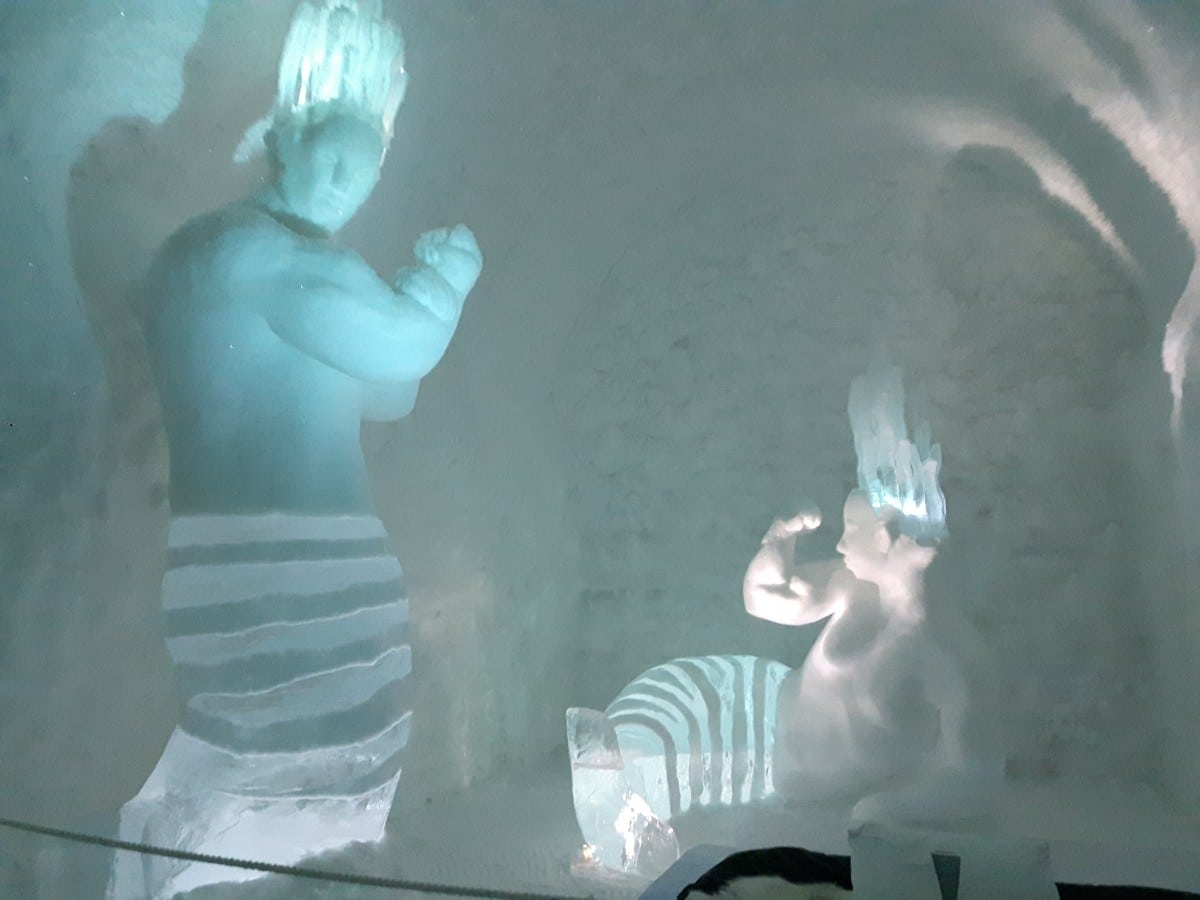 Is an overnight stay in the ice paradise too adventurous for you? Then you can also just visit the hotel and the ice bar. A ticket costs about 30 euros. Not cheap but definitely worth it! Even more, I would not stay overnight in an ice hotel again but would just go for a visit.
Here you can find an overview of other hotels in Jukkasjärvi.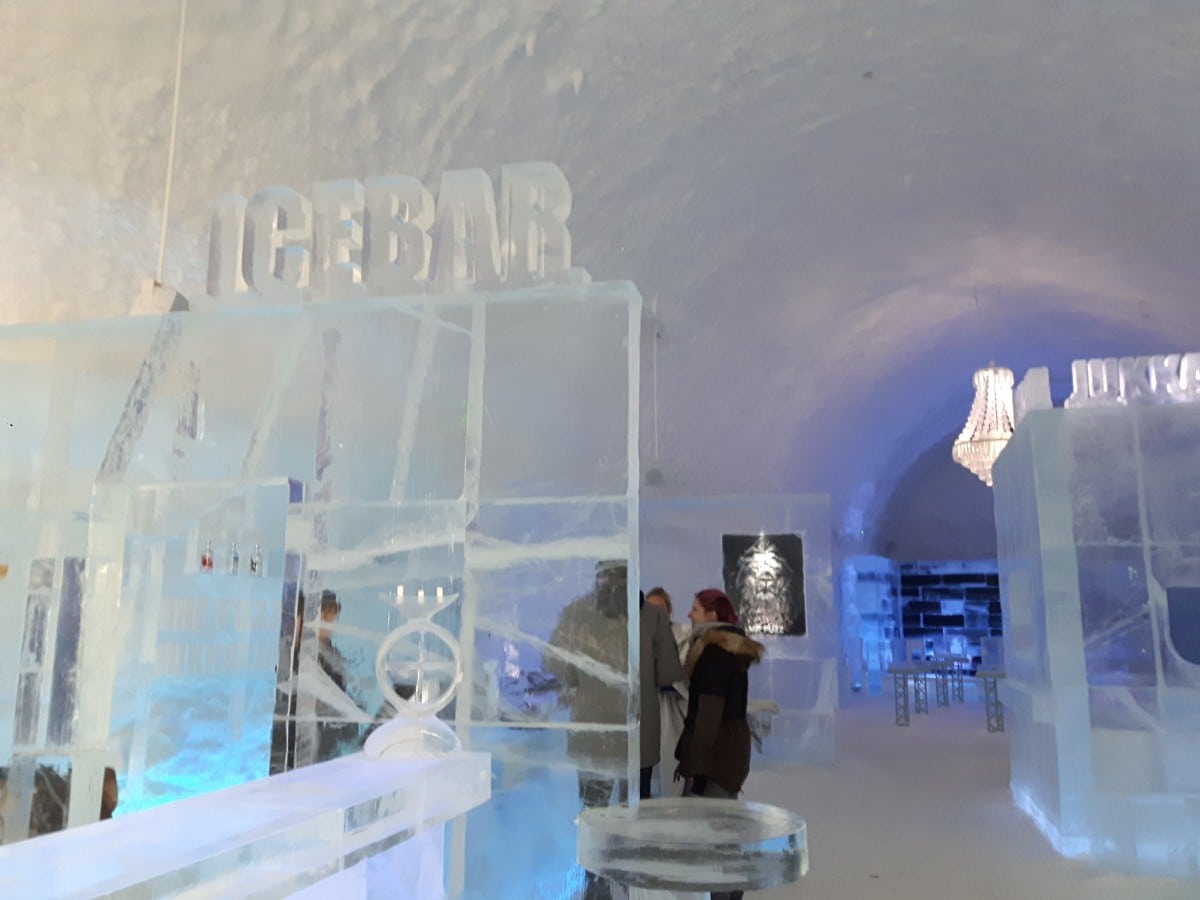 You can follow a workshop on the spot to make an ice sculpture yourself. You can also choose to stay in a warm room in Jukkasjärvi. Across the road is a restaurant where you can eat. Breakfast is also served there for those staying at the ICE hotel or in the warm rooms.
How do you reach the ICEHOTEL?
Most people choose the night train from Stockholm. I traveled with Inlandsbanan to Galliväre and took the regular train to Kiruna. From here you can take bus 501 or the ICEHOTEL shuttle bus. Don't forget to check the departure times, because bus 501 only drives 2 times a day. A taxi is also a possibility but in remote areas taxis are not very common. From Kiruna to Jukkasjärvi it ​​is about 30 kilometers.
From Stockholm there are flights to Kiruna. The flight takes one and a half hours. Kiruna Airport is 15 km from the ice hotel.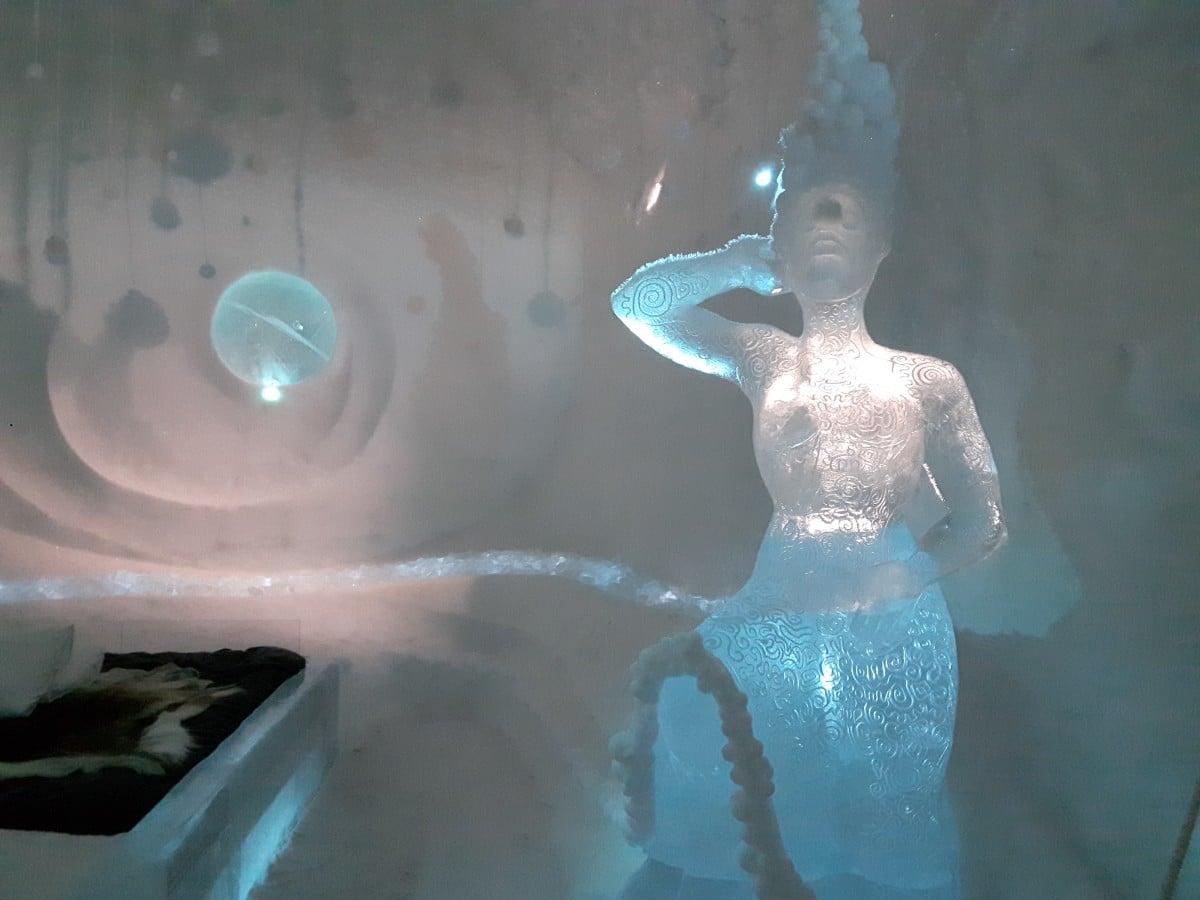 Is an overnight stay at the ice hotel on your bucket list? Or have you slept there and you want to share your story? Don't hesitate to comment below!
Pin for later