Hermans is a great lunch spot on Södermalm, Stockholm. You can not only enjoy a delicious vegetarian buffet and sweet homemade pastries, you also get a stunning view!
The best vegetarian restaurant of Stockholm
Hermans is located on Fjällgatan and its terrace overlooks the waters of Stockholm and the city. Hermans is one of the best vegetarian restaurants in Stockholm. Even meat lovers will be enamored. Moreover, it is very affordable. It is a very popular spot amongst locals.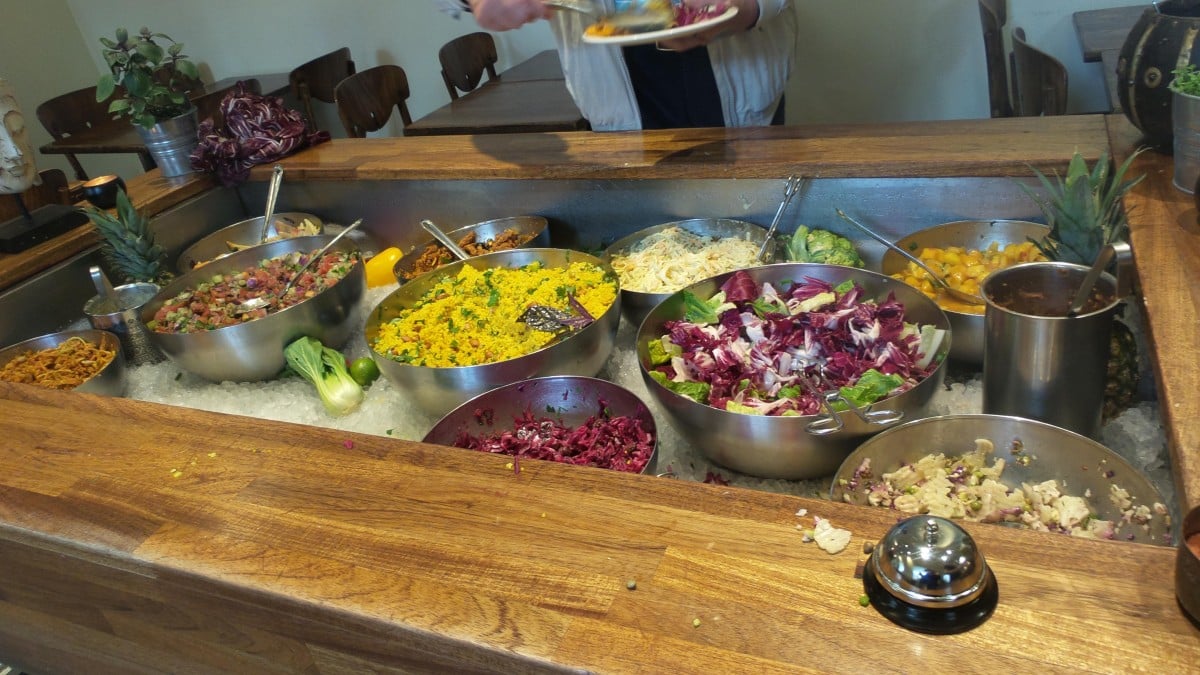 Every afternoon and evening you can line up at Hermans for an extensive vegetarian buffet. They cook mainly with organic products and the dishes are inspired by world cuisine. Some of the dishes that were on the buffet when I was there: various types of bread with different tapenades, quinoa, vegetarian vegetable lasagna, delicious curries, rice salad, pasta salad with dried tomatoes, a spicy casserole,…
How it works at Hermans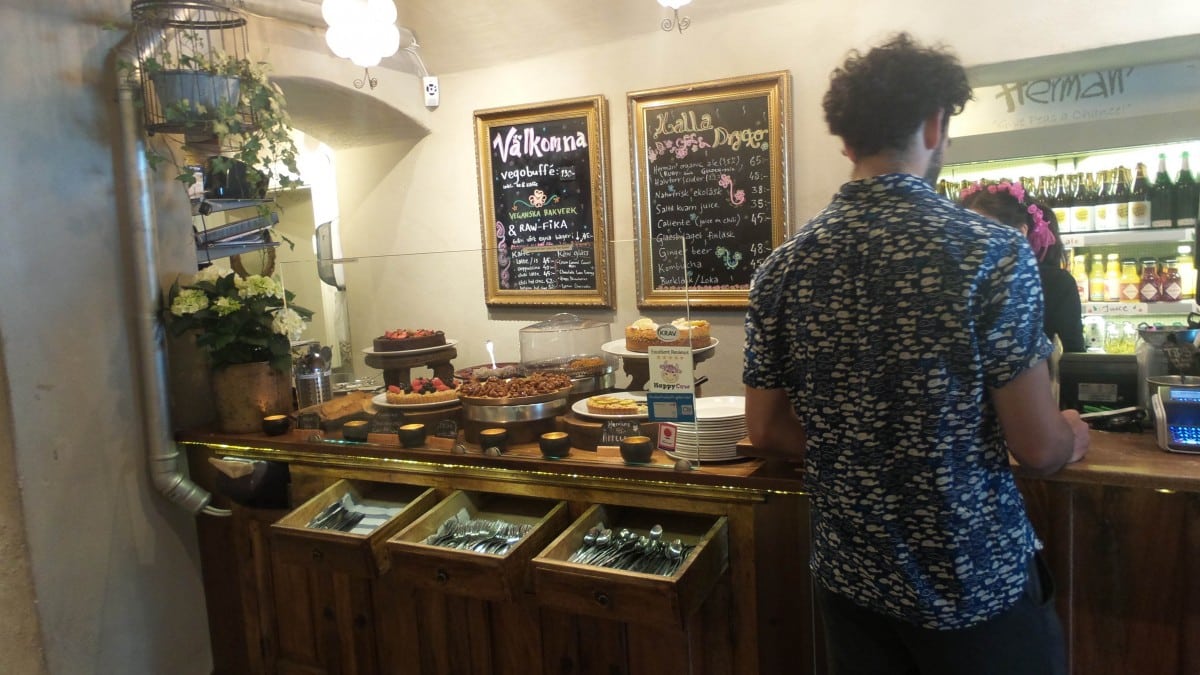 As you enter, you go straight to the till. You may have to queue a little. You pay for the buffet and you take your plate. If you want a drink or a dessert, this is also where you get it. Then you go to the buffet. You can take as much as you want but they do ask with insistence to just take what you will eat. So better go back a few times and take smaller amounts at a time. You may indeed join the buffet as often as you want! Then pick a spot inside or on the terrace.
Hermans is a real hotspot which really should not be missed if you are on a Stockholm city trip!
Practical information Hermans Stockholm
You pay 130 SEK for a weekday lunch (11-15u), in the evenings and weekends it is 195 SEK for the buffet. They also regularly organize special events. With good weather they also grill. The buffet (incl. BBQ) will cost 260 SEK. (Prices are from 2016)
How to reach Hermans?
Nearest metro is Slussen. Then just follow the arrows to Katarinavägen.
Opening hours
For opening hours and information on the events look here.
In the neighbourhood
SoFo
Greasy Spoon
Pom & Flora
Pin for later