There are quite a few photogenic spots in Stockholm. In terms of buildings, in addition to the City Hall, I also think the city library is such a photogenic building. The architecture of Stadsbiblioteket is unique both inside and out. So definitely worth a visit. By the way, the City Library of Malmö is also a real gem.
Architect Gunnar Asplund
Stadsbiblioteket was designed by the Swedish architect Gunnar Asplund (who also designed Skogskyrkogården, among others). He opted for a modernist building in the Nordic Classicism style with a striking round tower on top. The building opened in 1928. Construction took no less than 4 years. On April 21, 2018 they celebrated their 90th anniversary.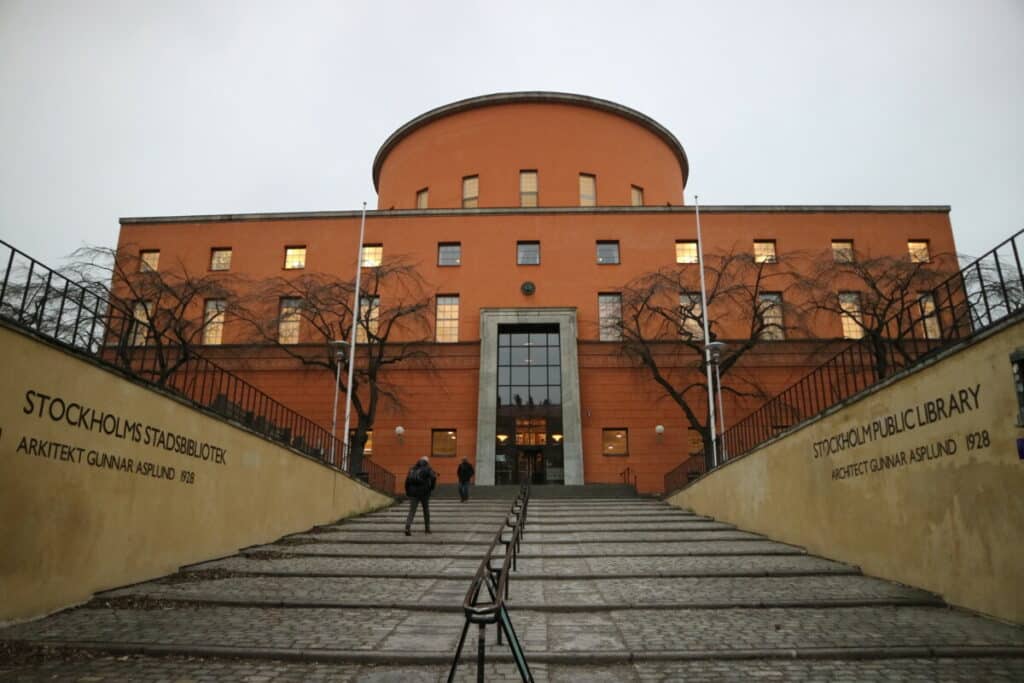 The round-reading-room
The most impressive thing is the round reading room, also called rotunda, which consists of no less than 3 floors. What a gigantic space! What a wonderful collection of books. I'm not much of a bookworm, but my love for the Swedish language and the unseen architecture really enchanted me.
On the side you will find small rooms, a special children's section and a cafeteria. In the library you will find more than 2 million books and as many audio tapes. You can find works in about 100 different languages.
Stadsbiblioteket was one of the first libraries where you could just walk around and choose books to borrow. Previously, you always had to ask the librarian.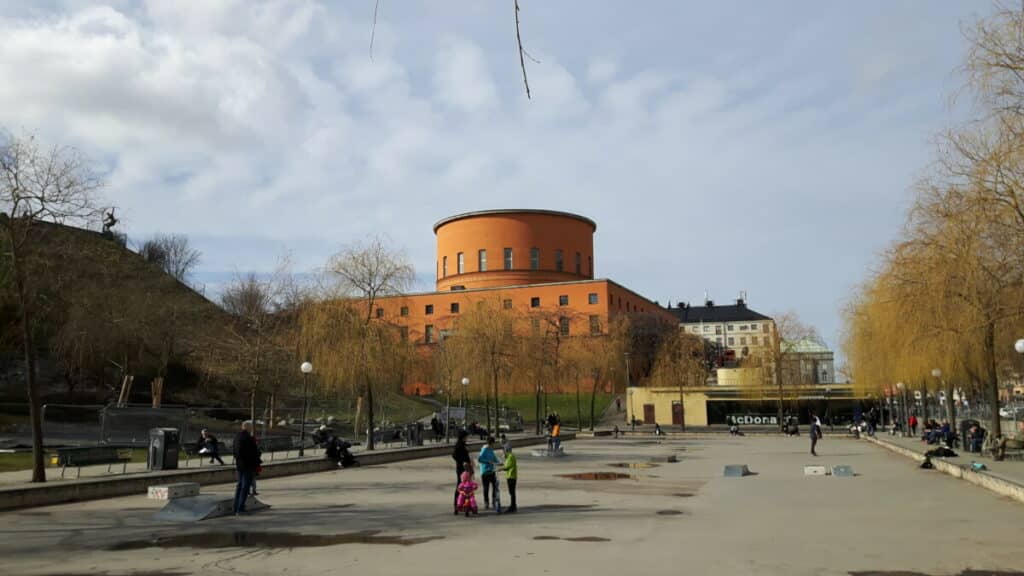 Practical information
How do you reach Stadsbiblioteket Stockholm?
The Stockholm City Library is located in the Vasastan district. You will find the library on the corner of Sveavägen and Odengatan. The most impressive entrance can be found on Sveavägen.
It is a good 20 minute walk from Stockholm Central Station. The nearest metro stops are Rådmansgatan and Odenplan.
Address: Sveavägen 73, Stockholm
Opening hours
Stadsbiblioteket Stockholm is open on weekdays from 10 am to 9 pm. On Fridays, the library closes at 7 p.m. On weekends, the library is open from 11 a.m. to 5 p.m.
Nearby
Observatorielunden
Posh Living
STHLM Brunch Club
Pin for later
Save this article to Pinterest for easy reference later!