On Mother's Day we stayed at Clarion Hotel Sign. This hotel is close to the station but you don't have to worry about the noise. I had previously slept in the Clarion hotel in Malmö so the expectations were high.
The rooms and facilities
We got a room on the ninth floor and had a beautiful view of the park that was located in front of the hotel. There are 4 lifts in the hotel. Each with its own style: jazz, pop, rock, living. Nice to know: The music in the hotel is the same as in all Clarion hotels in Scandinavia.
On the 8th floor there is a sky bar. You can also find Selma CitySpa here. Unfortunately, this wellness area is not included and quite expensive if you want to have it, but it has a heated outdoor pool. Selma CitySpa is also accessible for those who do not stay at the hotel.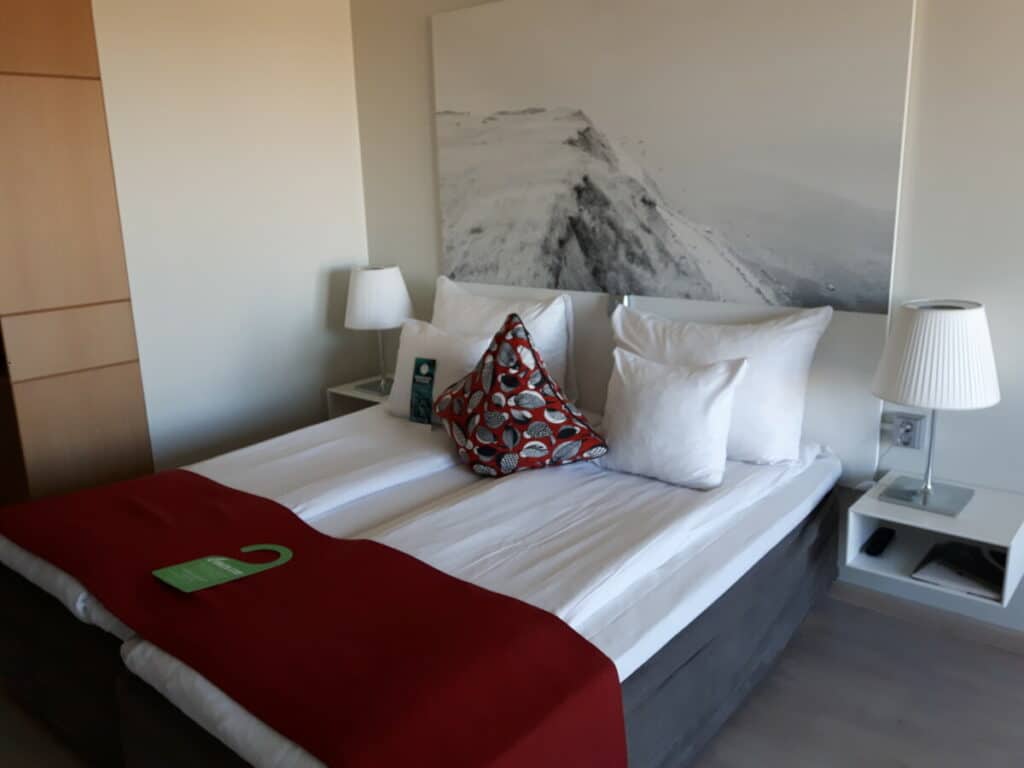 Buffet breakfast
The breakfast buffet is very extensive with a hot and cold buffet of international and Swedish dishes. It is only at breakfast that you notice that there are a lot of people in the hotel and it can be very loud. The breakfast room feels like the cafetaria of a big company and in between guests the tables are rarely wiped. That's the only point of critics I have on this hotel.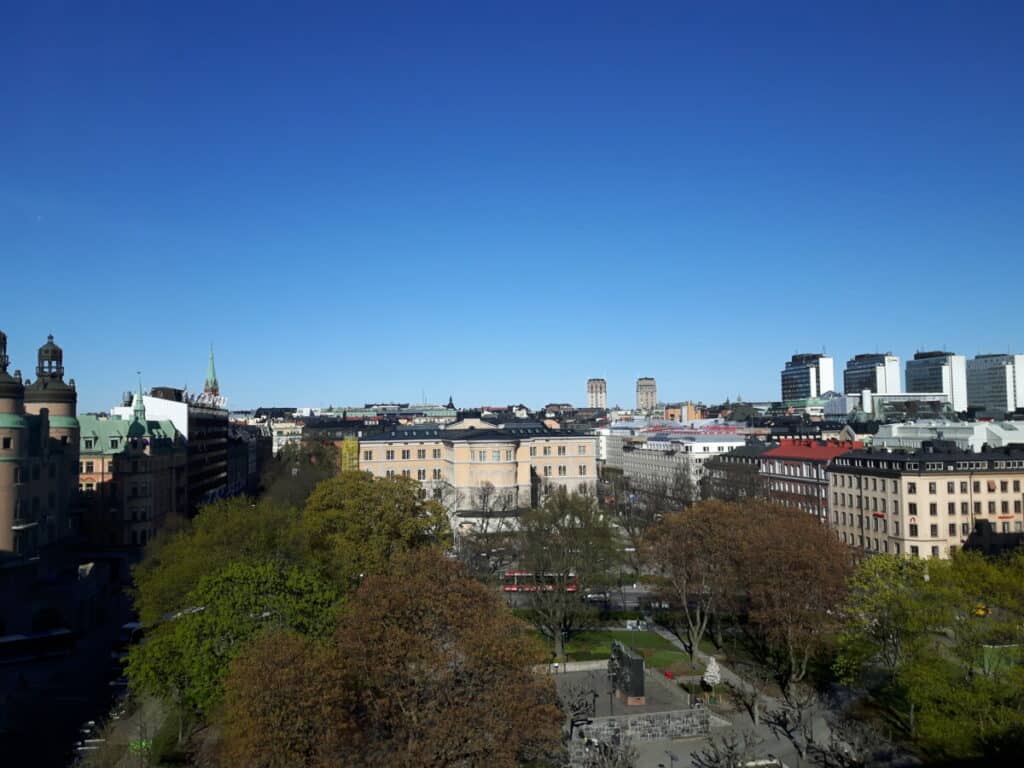 Architecture
The building has a slightly overhanging facade in mirror glass. The façade reflects the park of Norra Bantorget. As in Clarion Malmö Live, Clarion Hotel Sign has floor-to-ceiling windows.
The architect of the hotel, Gert WingAOrdh, is one of Sweden's best known architects and won the Kasper Salin Prize 4 times (the most prestigious award for architecture in Sweden).
For the interior they also worked together with leading Scandinavian designers. I am a fan of the seats of Arne Jacobsens. Who will buy me one?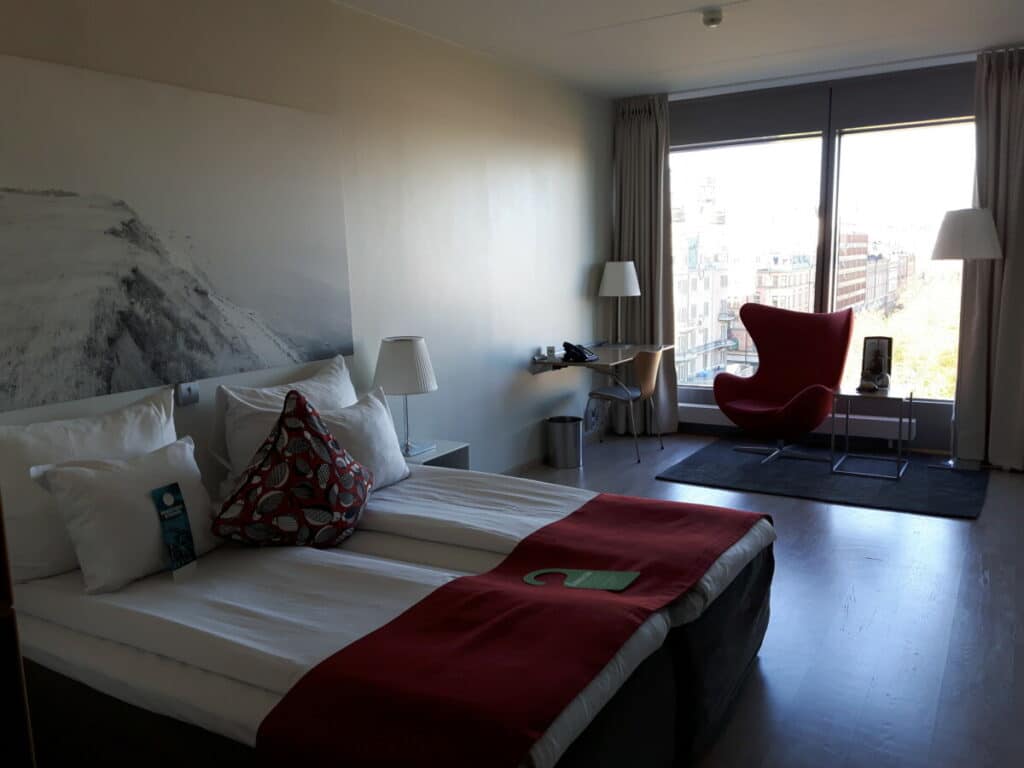 Nordic Choice Hotels Membership
The Clarion hotels are part of the Nordic Choice hotels. If you often stay in Scandinavia, it's worth signing up for their loyalty program, saving you for free nights. Little note: after a lot of nights I still did not collect enough points to book a free night in a particular hotel on a particular day. If I would be less picky, I could already book some but usually you just have a fixed day and location where you want to go to so I have to be patient a little longer.
Whoever wants to do good for the environment (and also for the costs of the hotel, of course) and want to save more points can choose for a Green stay. You hang out a doorhanger that they do not have to clean your room and you get extra points (750 per night).
How to reach Clarion Hotel Sign?
Clarion Hotel Sign is located about 500 meters from Stockholm Central Station. If you want, you can take a bus that runs to Norra Bantorget, the square in front of the hotel.
Address: Östra Järnvägsgatan 35, Stockholm
Book your room
Looking for a centrally located hotel with all the comforts? Then Clarion Hotel Sign is what you are looking for. Book your hotel here!
Other hotels nearby
Nearby
Pin for later
Save this article to Pinterest for easy reference later!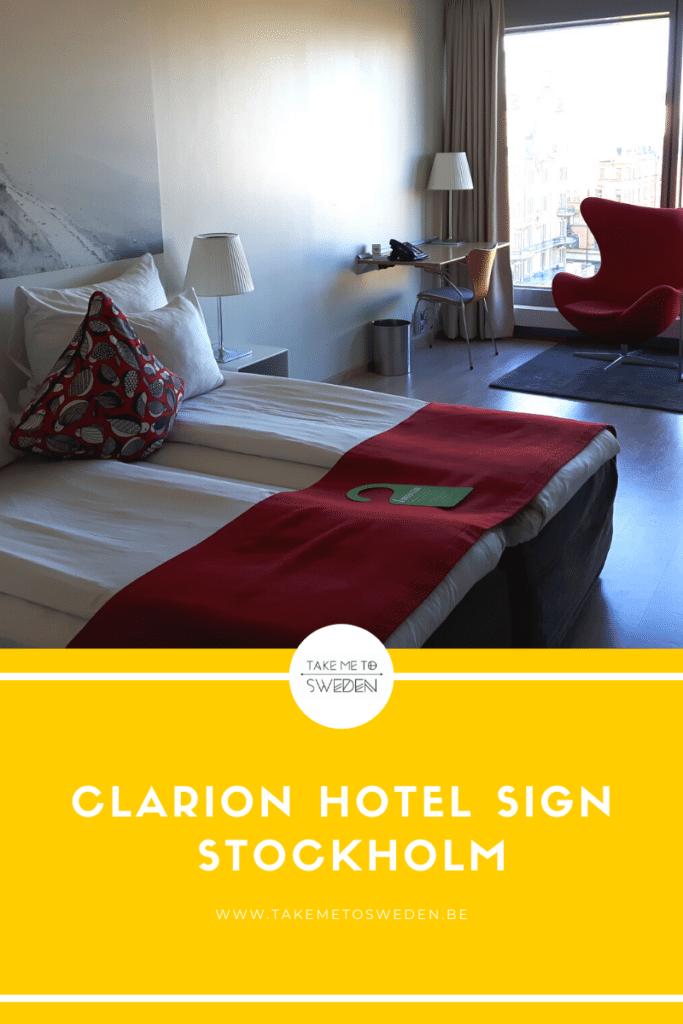 Affiliate