Does it snow in Stockholm in winter? A question that has no simple answer. Let me put the question differently: does it snow in England in winter? Sometimes yes, sometimes not – I hear you. Well, that's the way it is in Stockholm. Stockholm is quite north and the average temperature in the winter months is usually a bit lower than in most of the UK. The lower temperature also increases the chance of snow.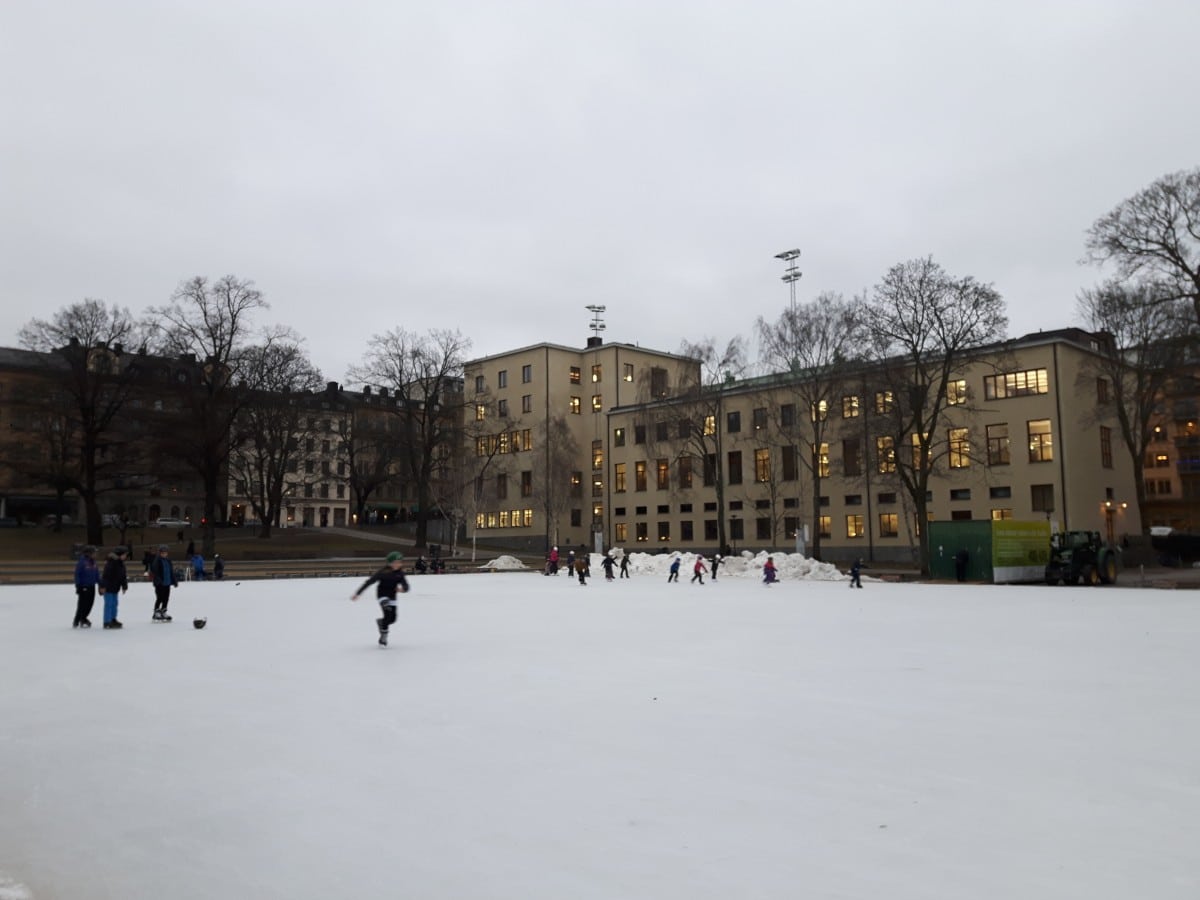 Does it snow in Stockholm? Yes, but not always
Yes, it snows in Stockholm in winter, but not always. If you want to be sure to have a winter wonderland covered in snow, it is best to go a lot further north. Snow can fall in Stockholm from the end of October, most of the times when I was visiting Stockholm in december for the Christmas markets I have had at least a little bit of snow and I also had snow in Stockholm at the end of March / early April. Whether the snow will remain depends on the weather conditions. On this site you can check the weather forecast for Stockholm.
Sand and 'grus'
Just like here, it can get quite chaotic in Stockholm (/Sweden) when it has snowed. They do not sprinkle salt when it has frozen but use sand and 'grus'. Quite annoying if the small stones get stuck between the grooves of your shoes – but more environmentally friendly. After the last ice night, all 'grus' is wiped up again.
Slask
Snow in Stockholm is melting quite quickly. It then becomes a big slush, also called 'slask'. That's the reason you won't make it with your sneakers. In the winter months I always bring waterproof shoes, preferably with an anti-slip sole and lined with wool. In my shoes I put a special sole that reflects the heat. Because even if it doesn't snow, it can be damn cold. I also use those soles at home – I just don't like cold feet.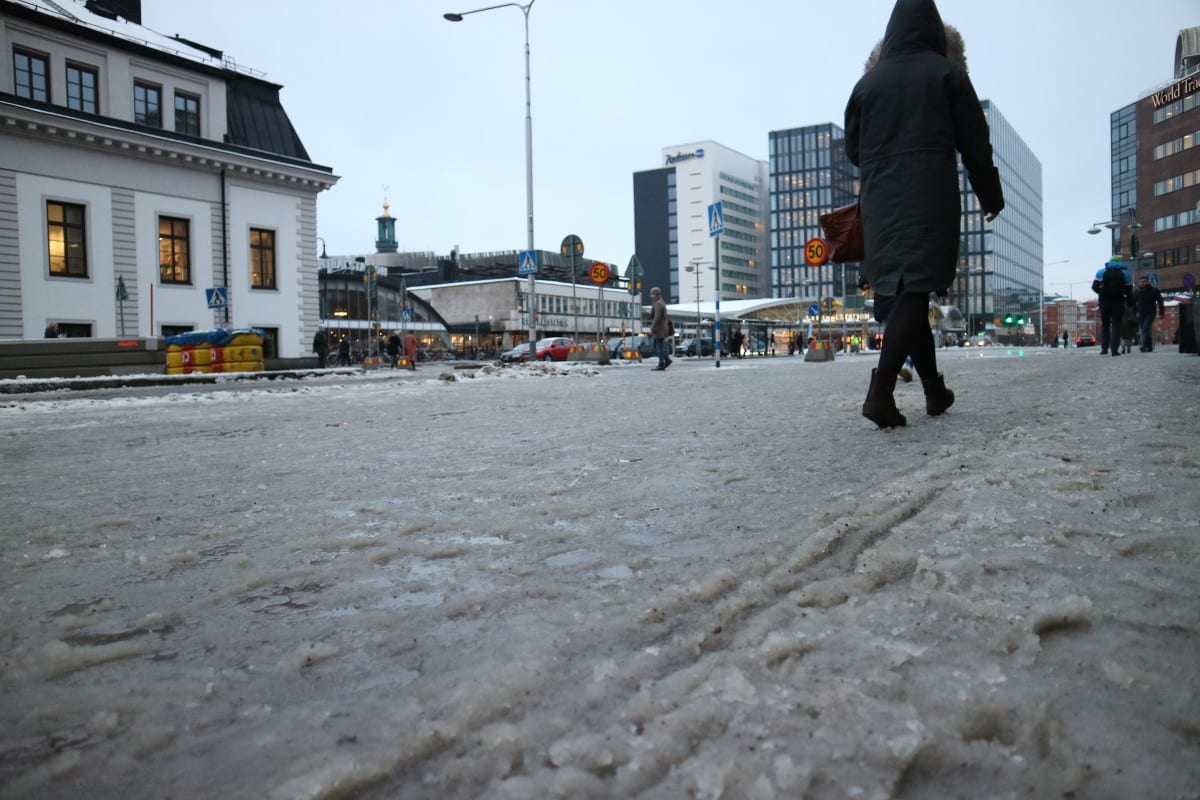 "Vinterunderhållas ej"
In Sweden you will regularly see a sign with "Vinterunderhållas ej" on it during winter. This means that that road (sometimes a staircase or a slope) is not cleared of snow, ice, … during the winter. If you see such a sign, be extra careful. Ditto for the sign: "Svag is" at the edge of a pond, for example, which literally translates as "Weak ice".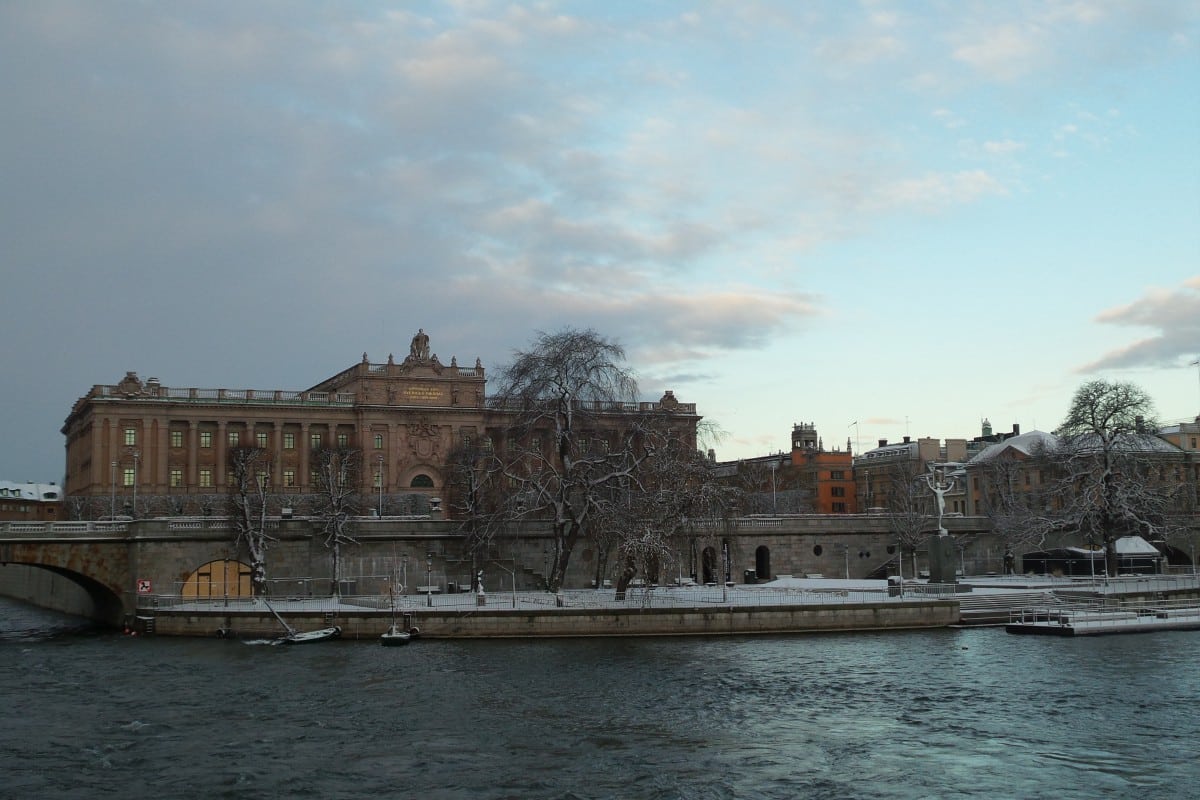 Pin for later