Sweden and flea markets, it's a special thing. If you see the word 'loppis' popping up and do you have a nose for beautiful flea market finds, or if you just want to browse through all the old stuff, then you have to follow the signs. Loppis is Swedish for flea market. If you're interested in visiting flea markets in Stockholm, just continue reading!
The Swedes are generally very environmentally conscious and are therefore regularly found on loppisar (plural of loppis), both as a seller and as a buyer. Their motto: give things a second life instead of throwing them away. Moreover, the loppisar are always very cozy, with fika stalls, sometimes even music and animation. It is a popular weekend activity.
Some tips for visiting a loppis as a foreigner
Bring some cash. You can pay with 'swish' at most flea markets, but since you cannot use this system without a Swedish bank account, cash will be the only means of payment as a foreigner. At some stalls you can pay by card, but these are more likely to be the exceptions.
An overview of all flea markets in your area (also outside of Stockholm) can be found at this Swedish website. At the beginning of spring, a number of large, one-off flea markets take place. In the list below, I have limited myself to the markets that take place several times a year.
Hornstull Marknad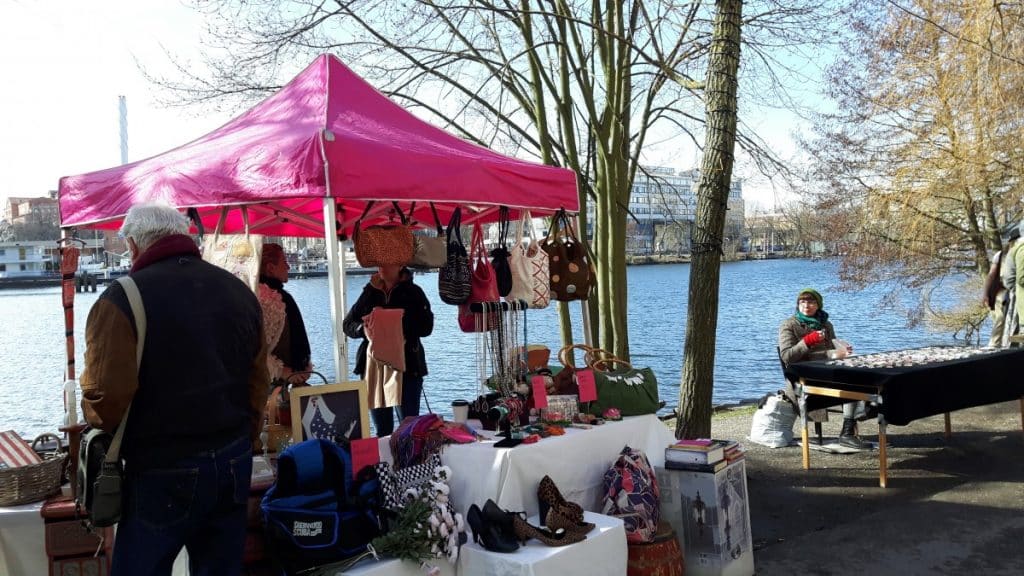 Hornstull Marknad offers a mix of street food, food trucks, vintage, handmade items, … Without a doubt the hippest variant of a loppis.
Where? Hornstulls Strand on Södermalm
When? Every Saturday and Sunday from 11 am to 5 pm, from during the first weekend of April to the last weekend of September (except for the midsummer weekend). There is also a winter version: Hornstulls Julmarknad.
Karlaloppis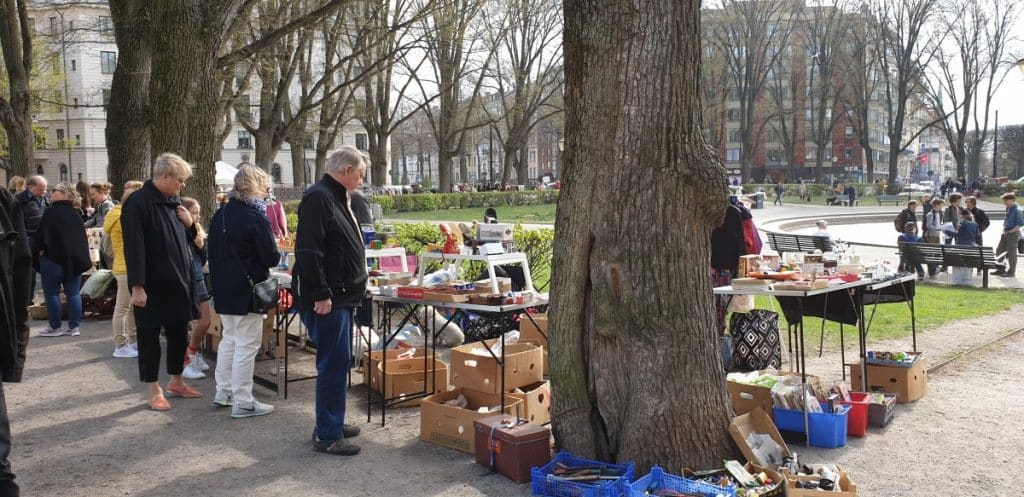 A typical flea market where the objects are spread out on and around tables. Next to the locals who sell their own stuff, I also noticed a lot of stalls from semi-professionals who make a real trade out of it.
Where? As the title suggests, this loppis takes place at Karlaplan, the large round square on Östermalm on Karlavägen. The stalls are arranged in a circle around the square.
When? You can visit the loppis in Karlaplan on Saturdays from April 27 to June 15 and from August 3 to October 5. The stalls are set up from 11 am to 3 pm.
Kungsholmstorg
Where? Kungsholmstorg is a broad green avenue on Kungsholmen. The 'square' runs from Norr Mälarstrand all the way to Handverkgatan.
When? Every Sunday between 19 May and 9 June and between 1 and 22 September. The loppis runs from 11 am to 3 pm.
Loppisar or flea markets just outside of Stockholm
Solvalla Loppis
In 2016, this flea market conquered the world record when you could choose from no fewer than 1024 trunk boxes to find unique finds and make bargains.
Where? Bromma is located around 8 km from the center of Stockholm. The address is Travbaneplan 20, Bromma.
When? Different weekends between May and October, each time from 11 am to 3 pm.
Bakluckeloppis in Lissma Park
Backluckeloppis, what a wonderful word for a drive-in flea market.
Where? Huddinge is just south of Stockholm. The address for this loppis is Lissma Skolväg 6, Huddinge.
When? This flea market takes place every Sunday between the first weekend of April and the last weekend of October from 8 am to 4 pm.
Bakluckeloppis i Hågelby
This bakluckeloppis is the largest in the south of Stockholm. It can therefore be quite busy but it is a cozy loppis where there are extra activities for children.
Where? Tumba is located between Södertälje and Stockholm. The drive-in-loppis is to be found in Hågelby gård.
When? Every Saturday from 11 May to 12 October (except for midsummer) from 11 am to 3 pm and every Wednesday between 19 June and 14 August from 5 pm to 8 pm.
Pin for later: loppis in Stockholm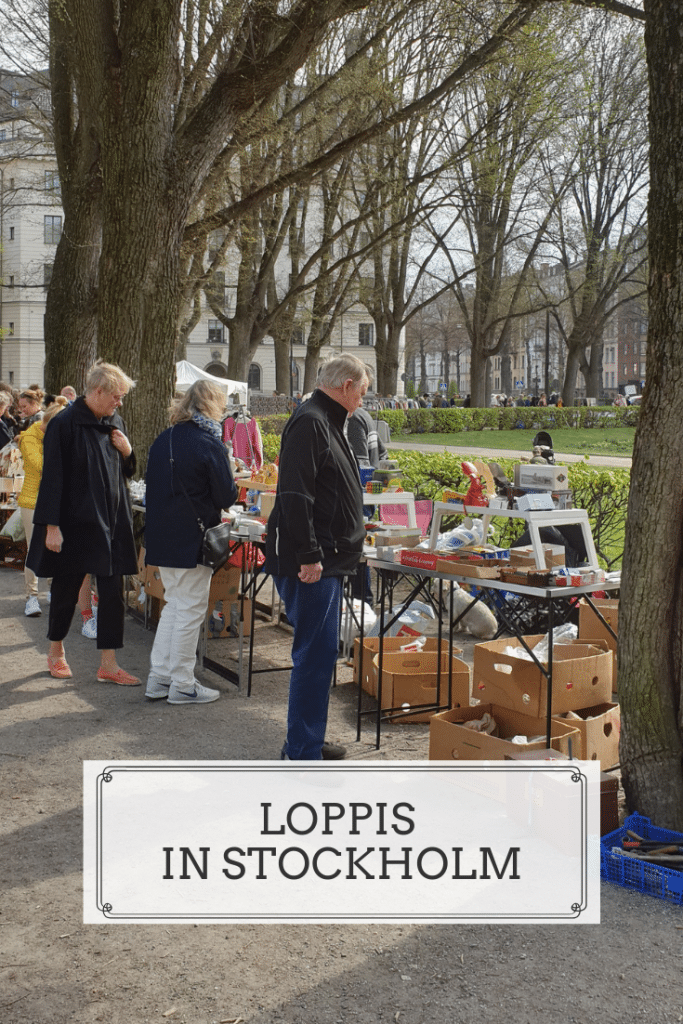 Disclaimer: this overview has been compiled with the greatest care, but local changes may still be made after this overview has been drawn up. If you notice errors or changes, please let me know! Even if you discover another loppis in or around Stockholm that is not yet on the list, just let me know.