A waterfall running between houses, it is not your everyday sight. This spot had been on my wish list for a while. When I was in Sweden, visiting the West coast by car in May (2018), this seemed like the perfect moment to drive to this unique place. The Kvarnbyn Mölndal waterfall has potential as an Instagram hotspot!
Mölndal is a 10-minute drive from the center of Gothenburg. Note: near the waterfall you have to pay to park your car! I found a parking spot quite quickly and let the sound of the waterfall guide me. Do not be fooled by the pictures. The waterfall is a lot smaller than you might think. The picture below – wide-framed – is perhaps more realistic 😉 Now on my wish list: go and watch the waterfall in winter time, when the waterfall is frozen.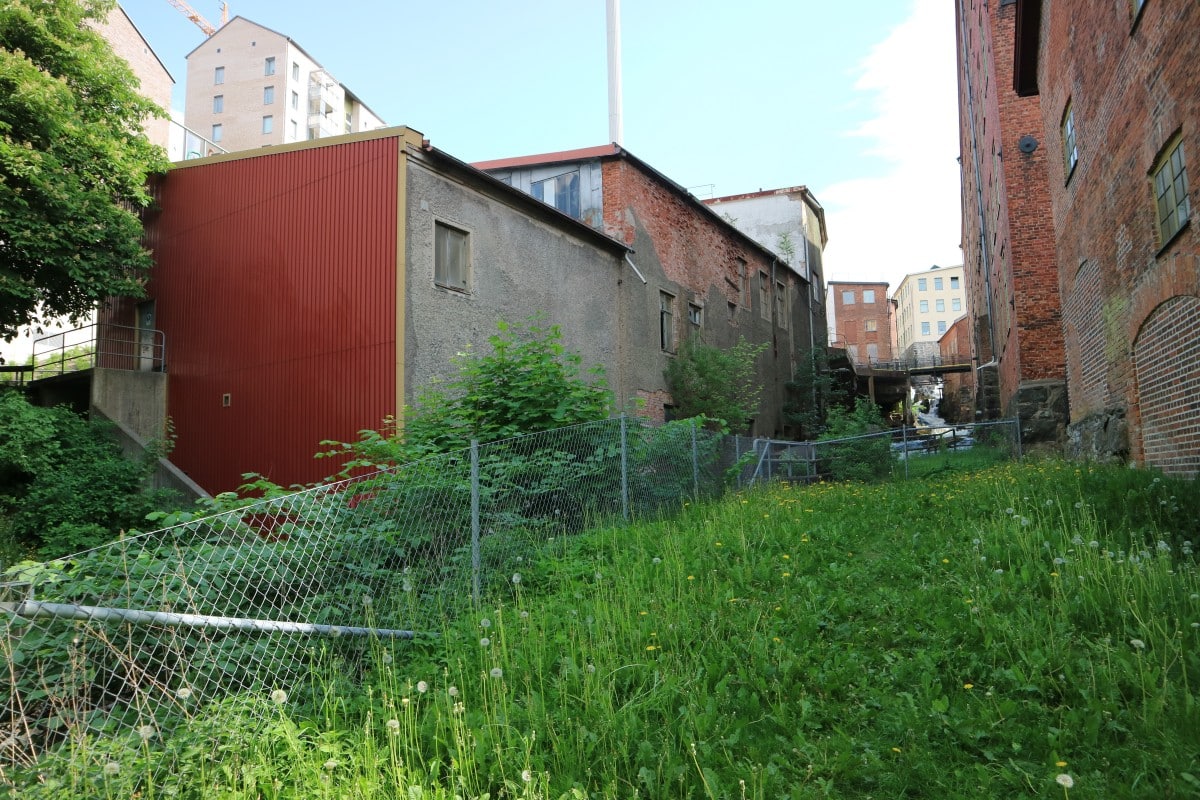 Industry
It is thanks to this waterfall in the Mölndal River that the area attracted industry (especially paper industry and weaving mills) and thus employment. We have been using hydropower since the Middle Ages. Just think of windmills and dams. In the past you found many wind and water mills here.
The industrial area is now largely deserted and apart from a unique City Museum that received a prize as the best in Europe and a few cafes, there is not much to do. Still the waterfalls are certainly worth a visit and a short stop if you are in the area.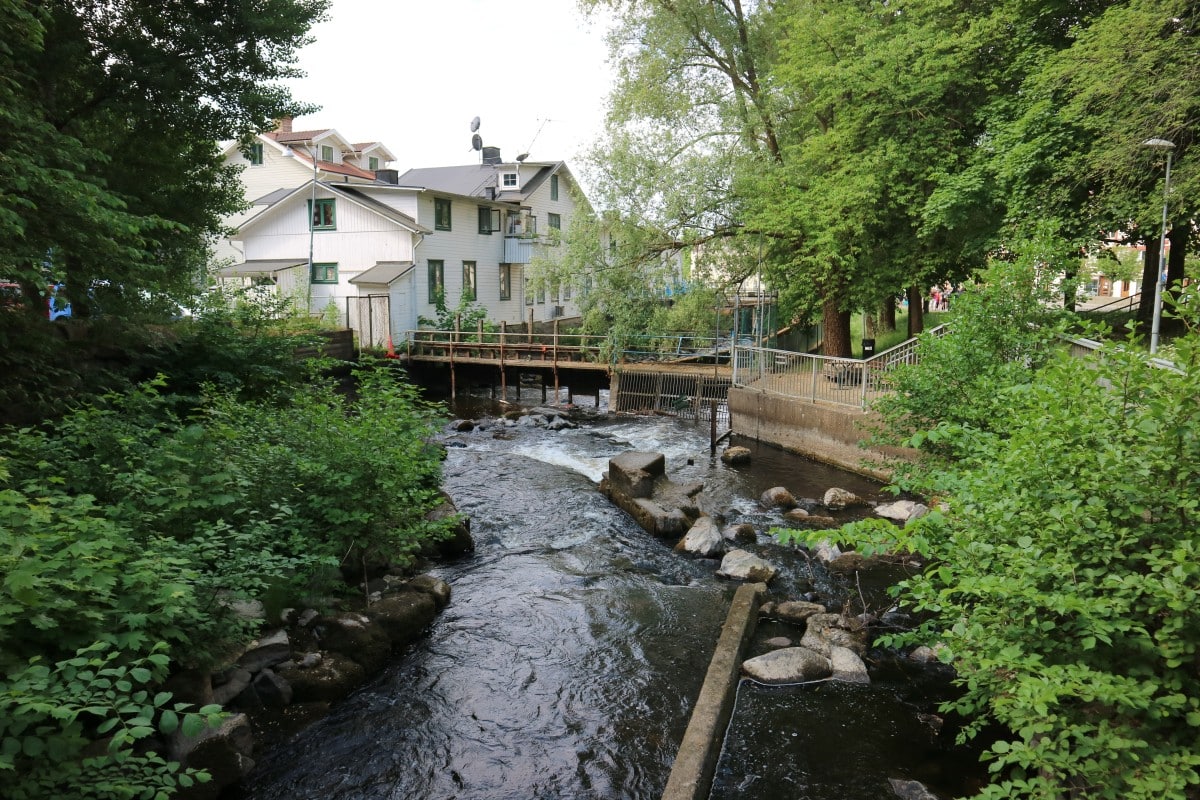 Möln
Kvarn is Swedish for the southern Swedish word möln, meaning 'mill'. You used to find many wind and water mills here.
Practical information
How do you get to Kvarnbyn Mölndal?
Mölndal is located at 8 km from Gothenburg. It takes about 45 minutes by public transport. This also includes a kilometer of walking from the center of Mölndal to the waterfall.
Personally I found it easiest to travel by car (certainly in combination with Gunnebo Slott). There is a visitor car park nearby. Enter the address below into your GPS. From here it is a few minutes walk.
Tip: Tap on Google Maps 'Mölndals Kvarnbyn', otherwise the app will direct you first to an art gallery in the inner city of Mölndal.
Address: Kvarnbygatan 51, Mölndal
Nearby
Gunnebo Slott
Mölndal City Museum (Stadsmuseet)
Industrimuseet (Industrial Museum)
Stensjön
Pin for later
Save this article to Pinterest for easy reference later!