This website Take me to Sweden ensures that I am always looking for new addresses in Stockholm, and by extension throughout the rest Sweden, and I prefer to try out as many different addresses as possible. Yet I also have a few favorites that I return to every time. Älskade Traditioner on Södermalm (or Söder, as the locals call the island) is one of them.
Waffles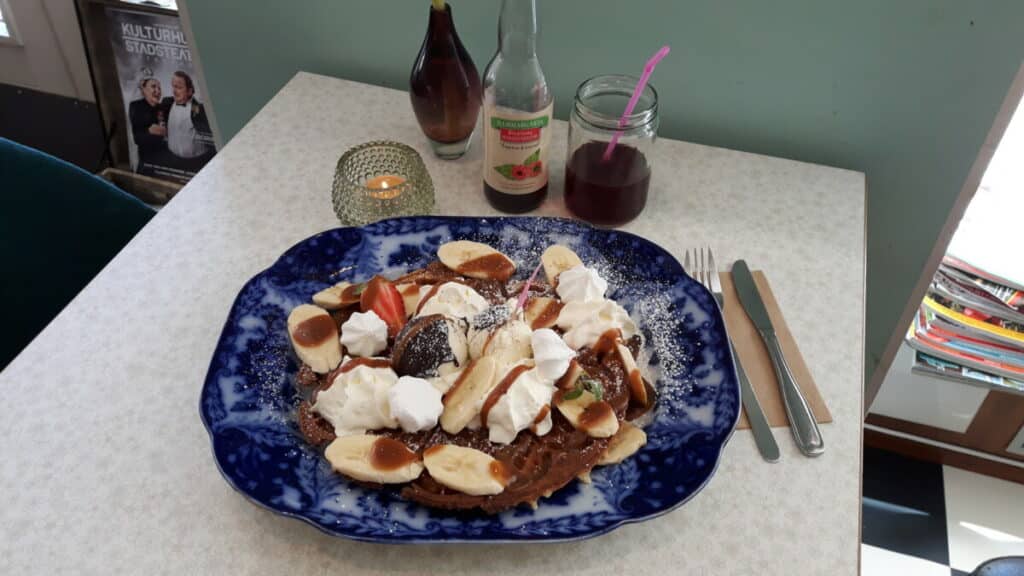 The specialty of Älskade Traditioner are their waffles. They serve waffles for breakfast, for lunch, as fika and waffles in all possible shapes: the classic waffle, the waffle wrap, … This waffle with banana, meringue, ice cream and chocolate sauce was a real calorie bomb but so delicious!
Milkshakes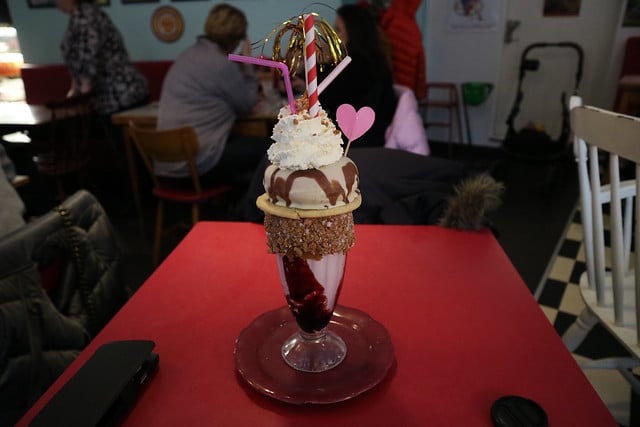 Another must try is the freak shake. Very instagrammable. On top of the milkshake is a cookie, a donut, lots of whipped cream,… Talking about calories. To compensate, I took a long walk in the afternoon and skipped diner.
Interior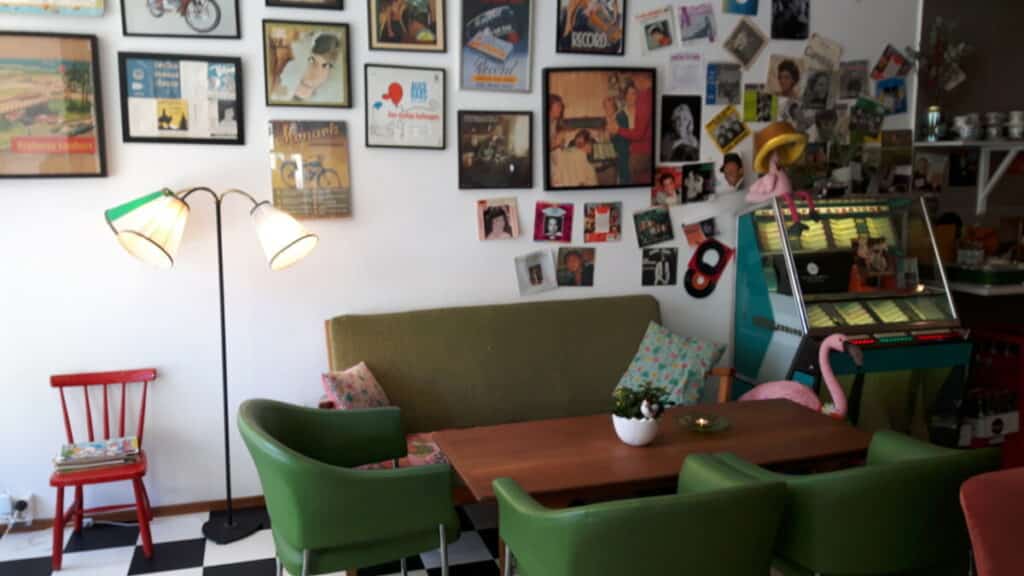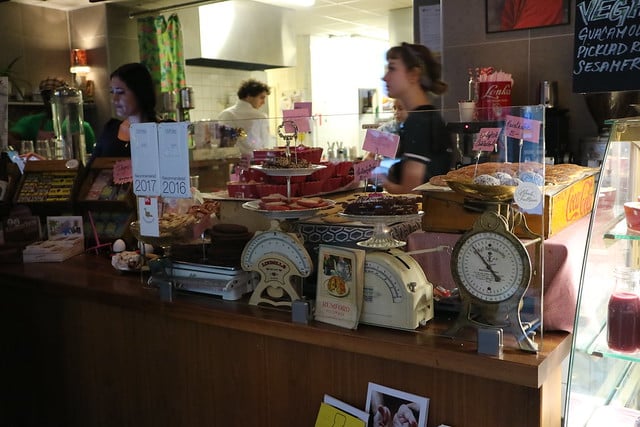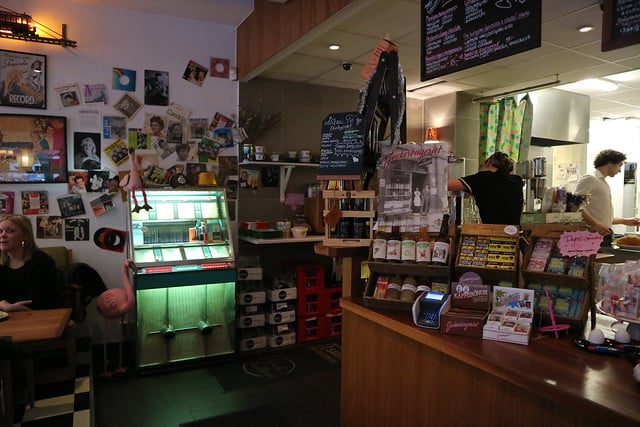 The interior (and some staff) of Älskade Traditioner is completely retro. There is even a jukebox. A unique interior that will take you back to the 60s. The toilet is also worth a visit. I don't know of any other toilet that has a telephone! I also know of few toilets that I have already taken a picture of…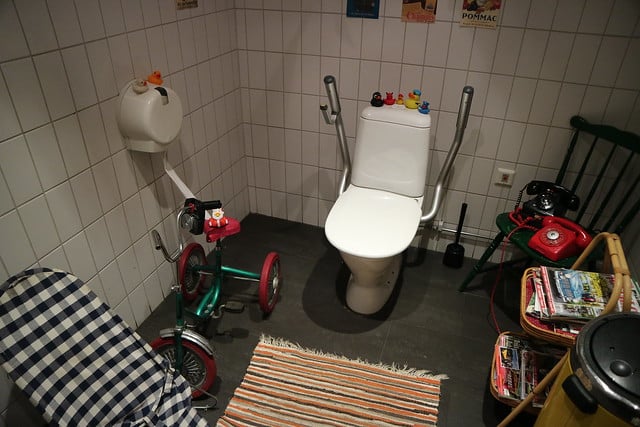 Fika
In addition to the waffles and milkshakes, you can eat many other sweets. The place is especially busy on weekends. It is therefore best to plan your visit at less obvious times. As soon as it is a bit warmer, you can also sit on the terrace.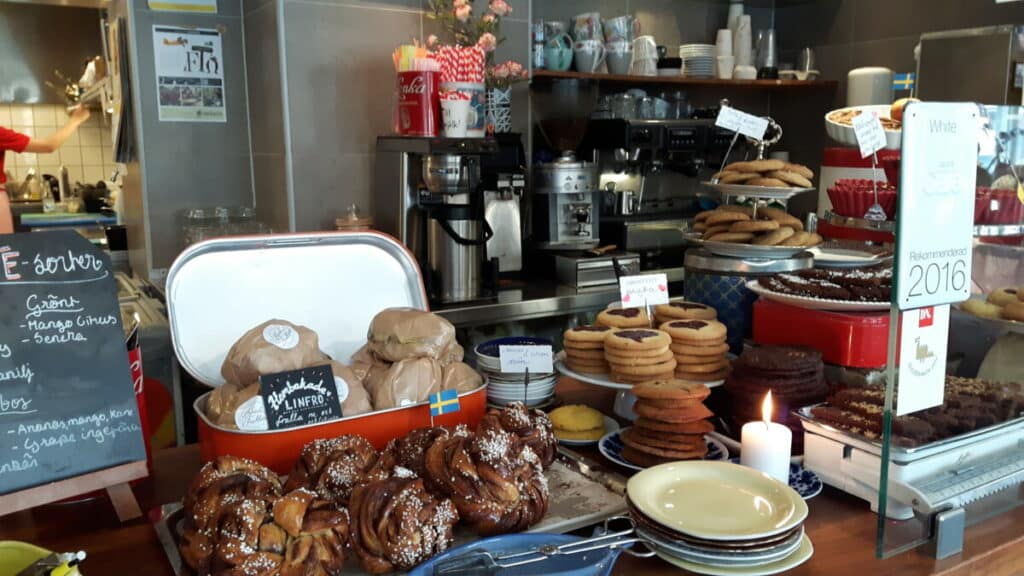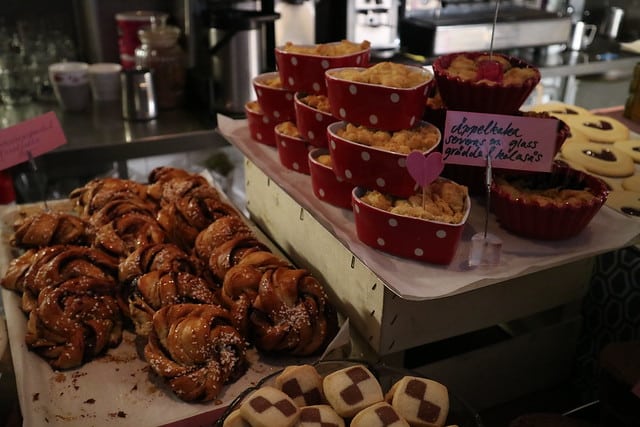 Practical information
How do you get to Älskade Traditioner?
Älskade Traditioner is located about 3 km from Centralen, Stockholm's main train station. It is located in the SoFo district on the island of Södermalm. Nearest metro stops are Skanstull and Medborgarplatsen. I usually walk all the way via Götgatan and Katarina Bangata.
Address: Södermannagatan 42, Stockholm (Södermalm)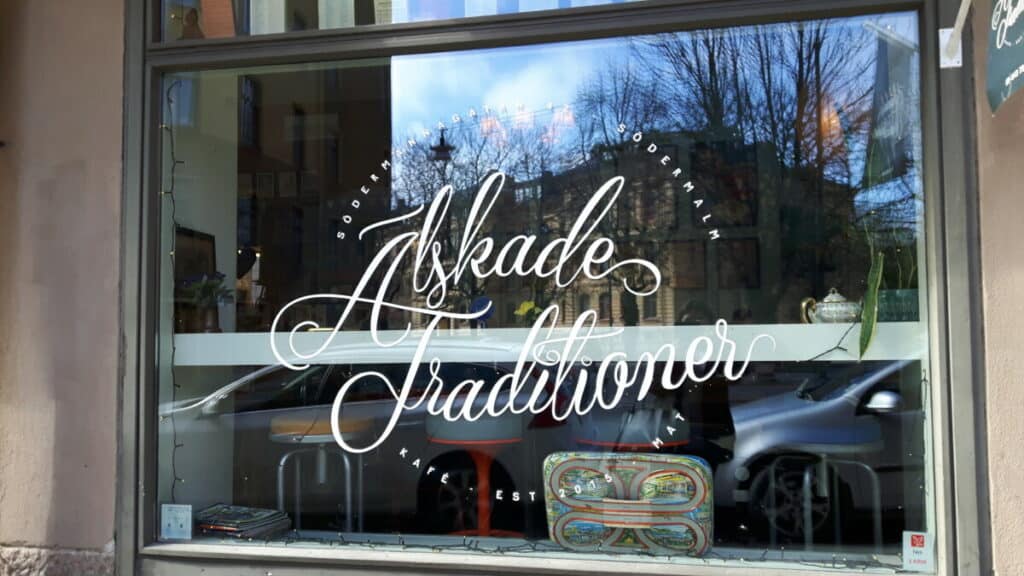 Opening hours
Älskade Traditioner is open on weekdays from 11 am to 6 pm. During the weekend they are open from 10am.
Nearby
Vitabergsparken
Restaurang Bleck
Nytorget
Have you been to Älskade Traditioner before? Which waffle should I try next?
Pin for later
Save this article to Pinterest for easy reference later!