Since 1935 (with some interruptions) you can go to Allsång på Skansen in Skansen (Stockholm). This music event has also been broadcast on SVT since 1979. Well-known artists do not only bring their own hits, they also sing a song that belongs to the collective Swedish memory. All Swedes know the text by heart. For those who do not know the lyrics, there are lyric-booklets for sale. On TV you get the text at the bottom of your screen.
Swedish party
Already in the early afternoon the Swedes start to come up for a place close to the stage of Allsång på Skansen. A little further from the stage, groups of friends and family pick a picnic spots. A unique experience, although at times – even for me – it was a bit too Swedish.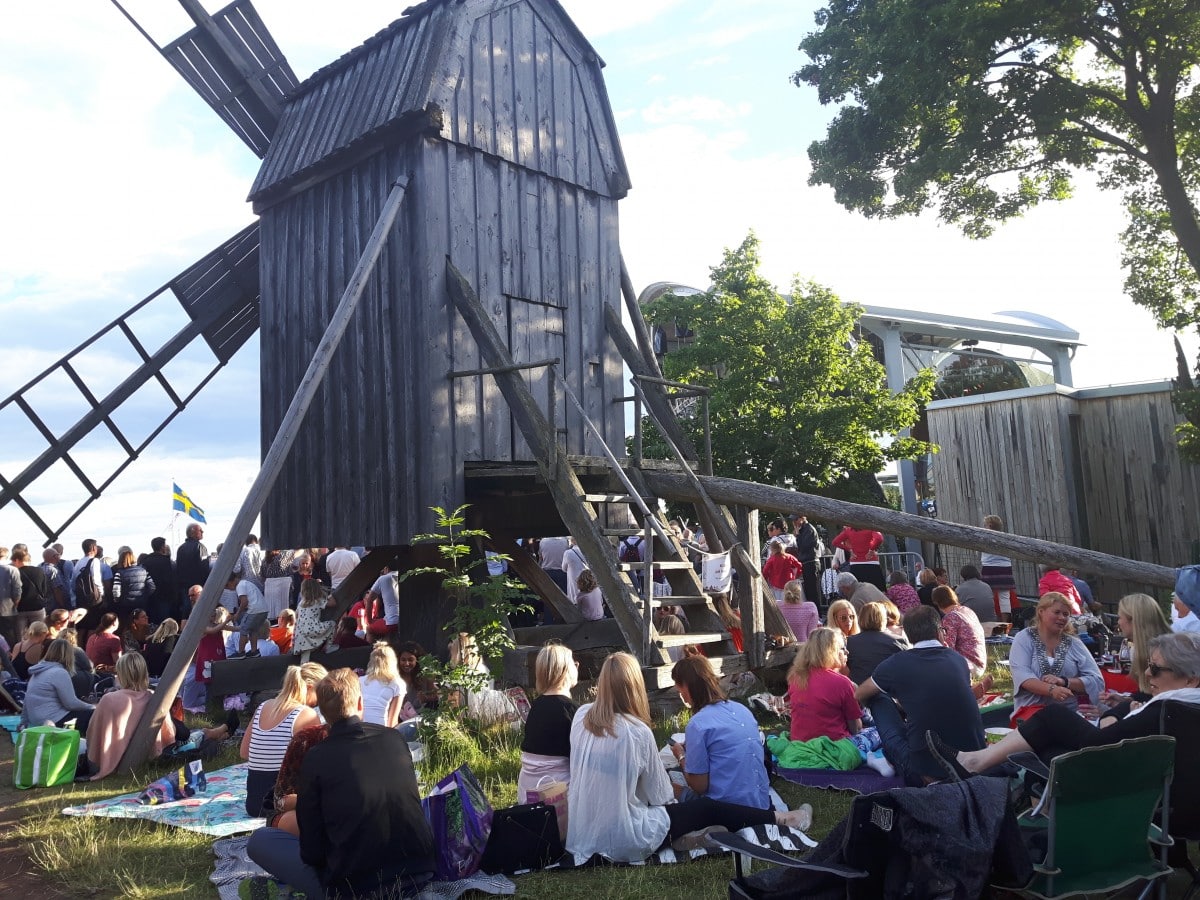 Stockholm i mitt hjärta
The show's starting tune is 'Stockholm i mitt hjärta', a true classic. I can really recommend Allsång på Skansen for those who want to master the Swedish language. Because you can sing along and see the text on TV, you learn how the words are spoken. Singing songs is a good method to learn things anyway.
You not only learn the language but you also get a taste of Swedish culture. Thanks tothis tv-show I got to know songs like 'Var ska vi sova inatt', 'En kväll i juni' and other classics.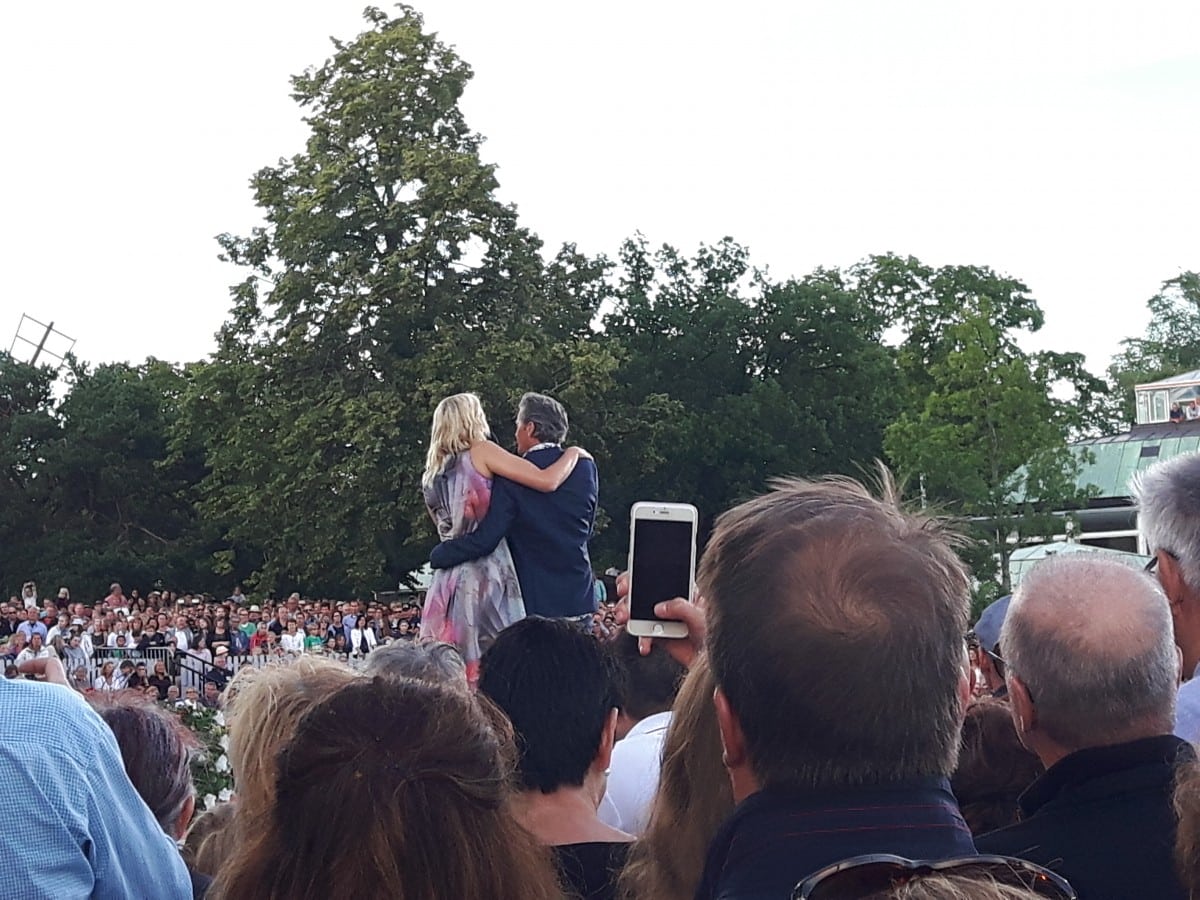 Presentation Allsång på Skansen
Allsång på Skansen in Sweden is one of the best-watched TV programs of the summer. The last few years, the presentation was done by Sanna Nielsen, who also took part in the Eurovision Song Contest with 'Undo' for Sweden. In the past Eurovision Song Contest winner Måns Zelmerlöw also presented the program.
Buy your tickets here
Book your tickets in advance and skip the lines. Check the availability and book immediately. You can cancel up to 24 hours in advance. And you're guaranteed the best price (no hidden costs!).
Pin for later