For midsummer I wanted to bake a delicious summer cake with lots of red fruits. I looked for inspiration in the Swedish cookbook 'Sju Sorters Kakor' and created my own version of their Pavlova recipe. Here's my Pavlova with red fruits.
Maräng
Like many Swedes, I am a big fan of meringue or maräng. As a child, when we bought bread in the bakery after school, I was sometimes allowed to choose a meringue too. We called it 'foam'. The bottom of a Pavlova is a meringue bottom so it won't surprise you that a Pavlova is one of my favorite cakes!
What do you need for Pavlova
3 egg whites at room temperature
150 grams very fine white sugar
100 grams powdered sugar
1 teaspoon corn flour
250 ml whipped cream
25 grams white sugar
Red fruits (a lot): blueberries, juniper berries, raspberries, strawberries,…
Meringue recipe
Take a stainless steel mixing bowl (I have one from Kitchen Aid) and make sure it is very well degreased. You can also clean it with half a lemon.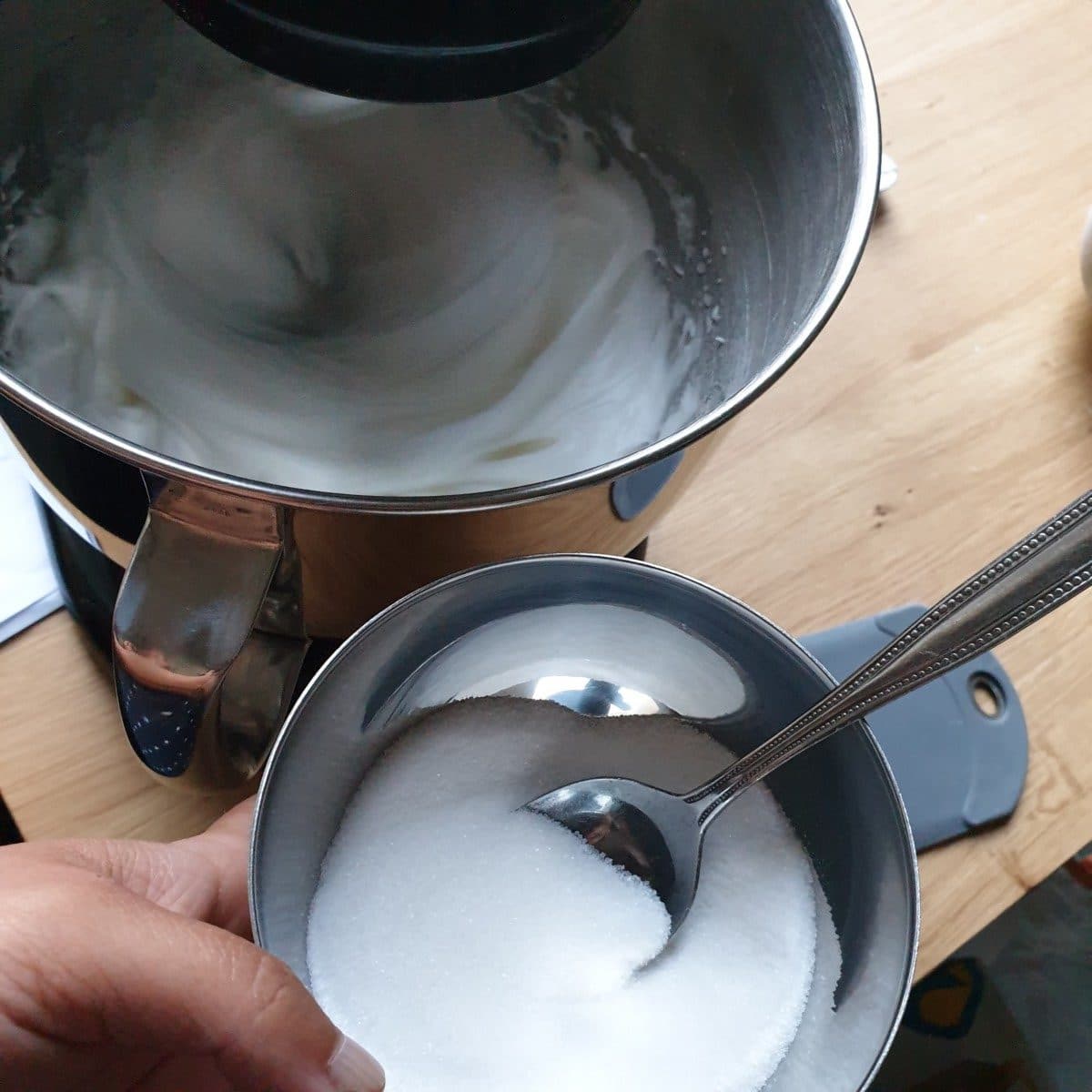 Add the egg whites and beat lightly with the whisk on the highest setting. Add the fine white sugar spoon by spoon. The next spoon should only be added when you see that all sugar is gone.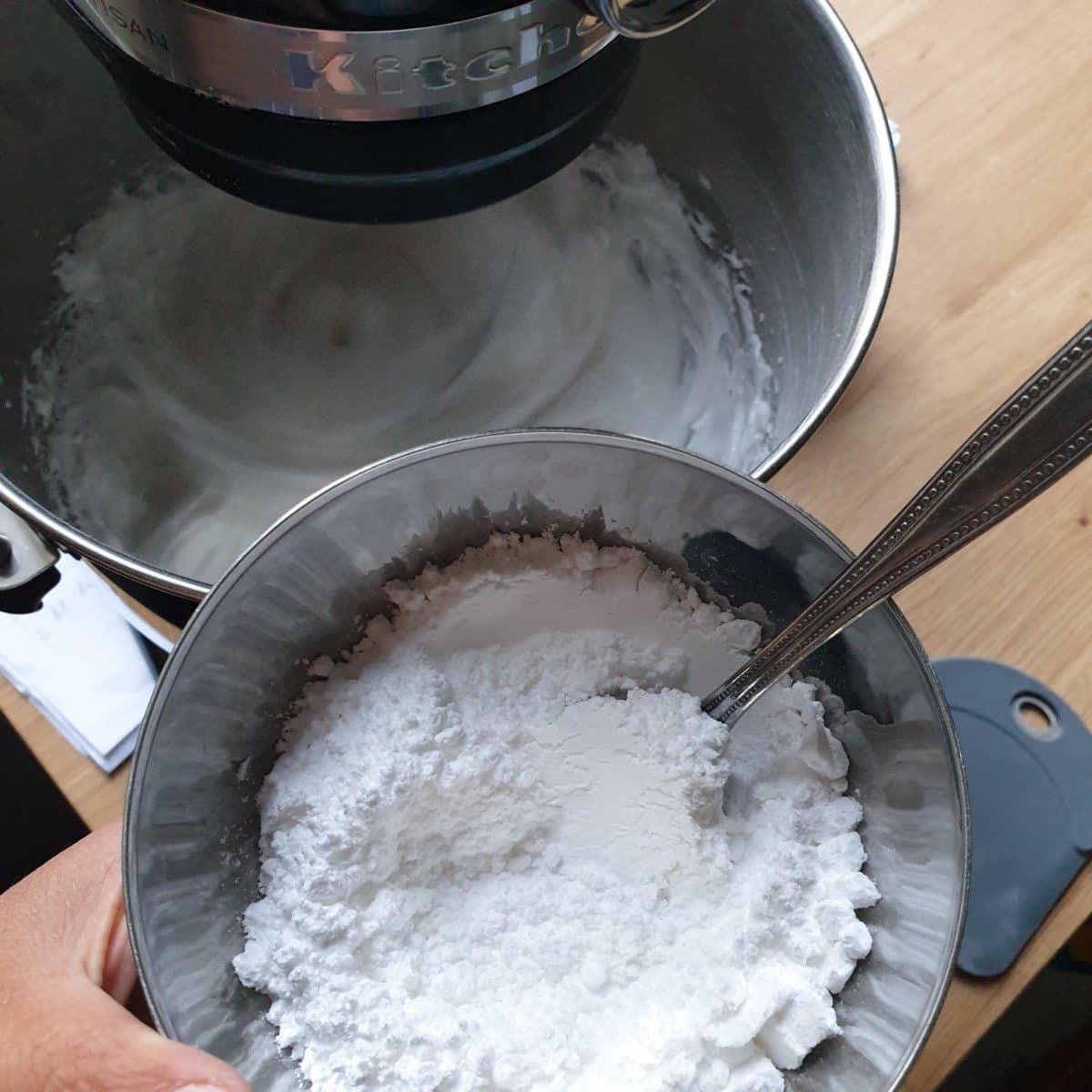 Reduce the setting to medium speed and add the icing sugar, again spoon by spoon. Finally, I also add a spoonful of cornmeal.
Put the mixture on a baking tray lined with baking paper. Smooth it out in a circle.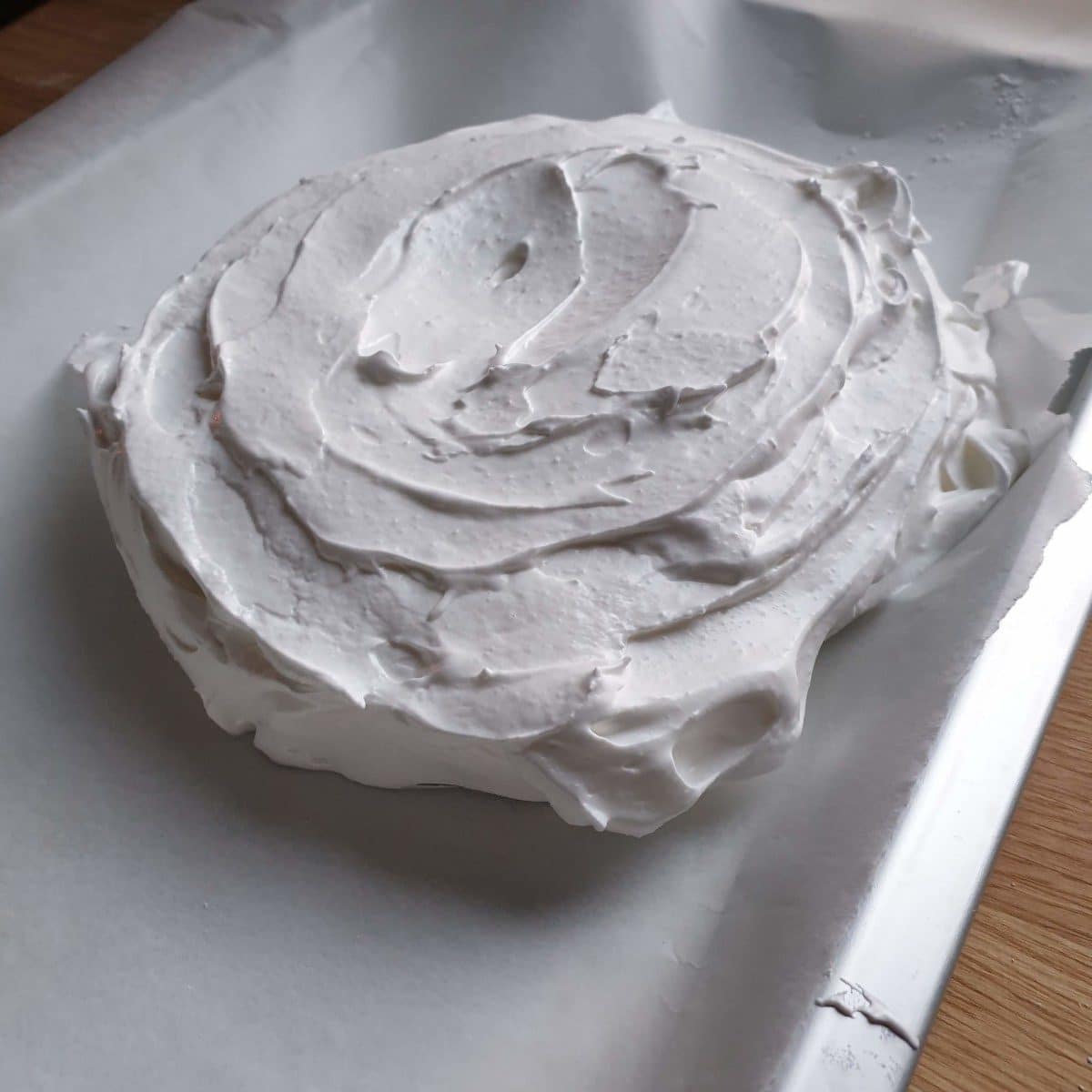 Put this in the oven at 100°C. Turn the oven off after an hour and leave the meringue in it until the oven has completely cooled down (and preferably even longer).
Do not remove the bottom for the pavlova from the baking paper until everything has cooled down completely. The meringue should still be a little moist in the middle.
For finishing
Whip the whipped cream with a little sugar and decorate it on top of the meringue. Finish with the red fruits.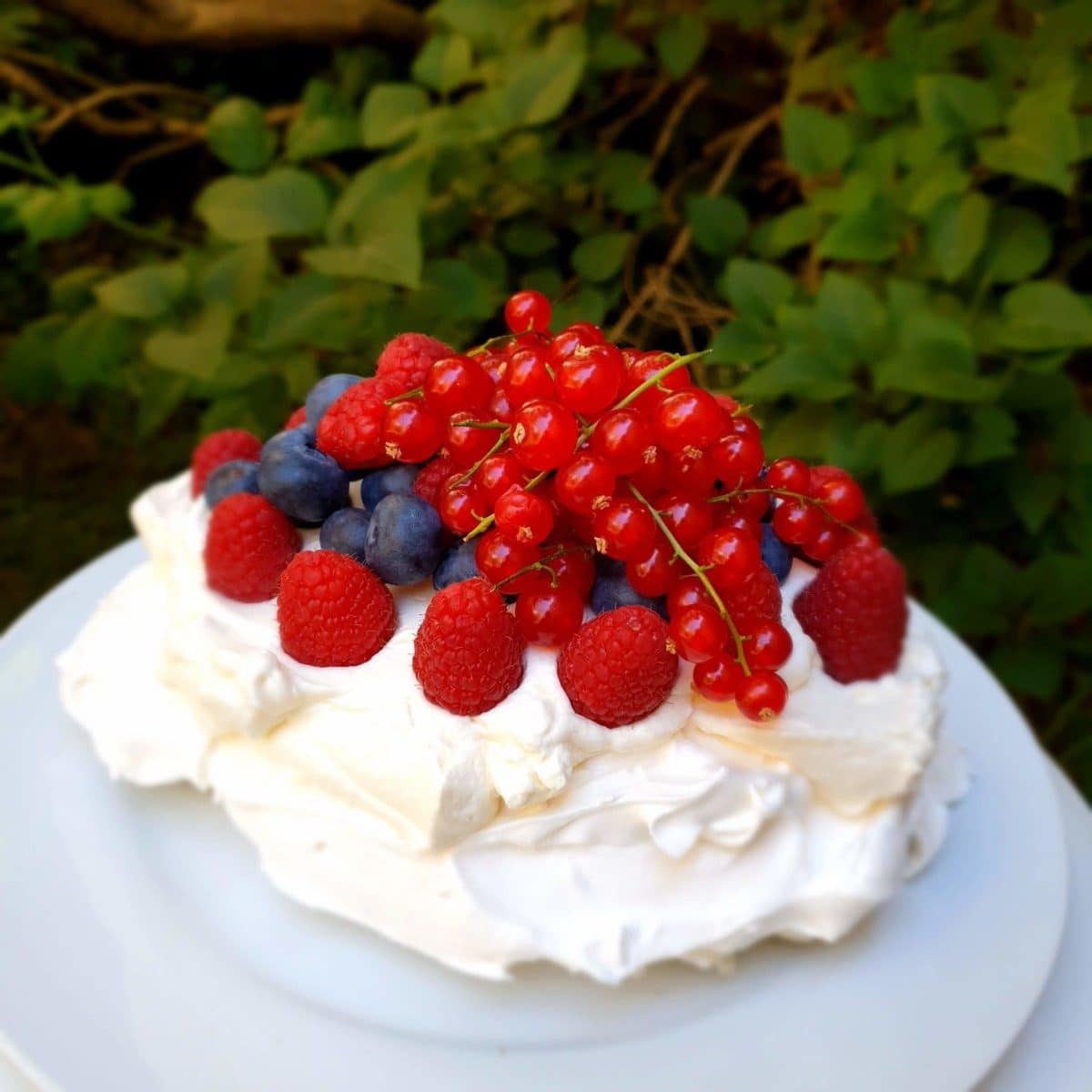 Variations on this pavlova are possible with figs, strawberries,…
Pin for later