When I traveled through Sweden with Inlandsbanan in 2017, I combined overnight stays in hotels with wild camping. In Gällivare I pitched my tent at the campsite. Gällivare Camping is a 10-minute walk from Gällivare station and offers every comfort. If you prefer not to sleep in a tent, you can also rent huts.
Midnight sun at Gällivare Camping
Gällivare is located in Lapland and during the summer months the sun does not set for several weeks. A special experience! Unfortunately I did not see the midnight sun. The other nights of my stay in Lapland it remained cloudy. There were hardly any clouds when I slept on this camping site, but I was so tired that I decided to get into the tent around 10 pm, with an eye mask against the light. I had high hopes that it would work one of the following nights and so decided not to set an alarm clock around midnight. I regretted that afterwards! But, I really needed my night's rest and so I have a reason to travel to Lapland in the summer again. And in winter of course, for the northern lights.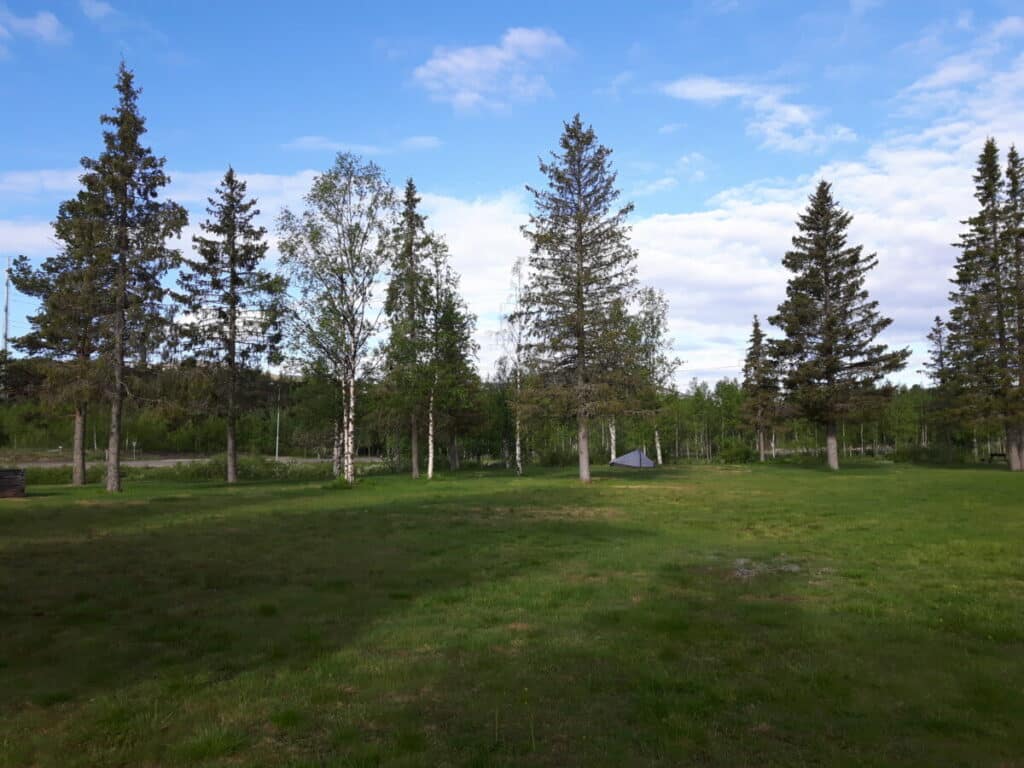 Facilities
I arrived late at the campsite and set up my tent on the immense lawn. The season clearly hadn't started yet (mid-June) and I didn't see many other camping guests. They were very friendly at the reception. The sanitary facilities were ok and well maintained. Outside you could also use some fire pits that the campsite already lights for you. Great for warming up on cooler evenings and grilling sausages.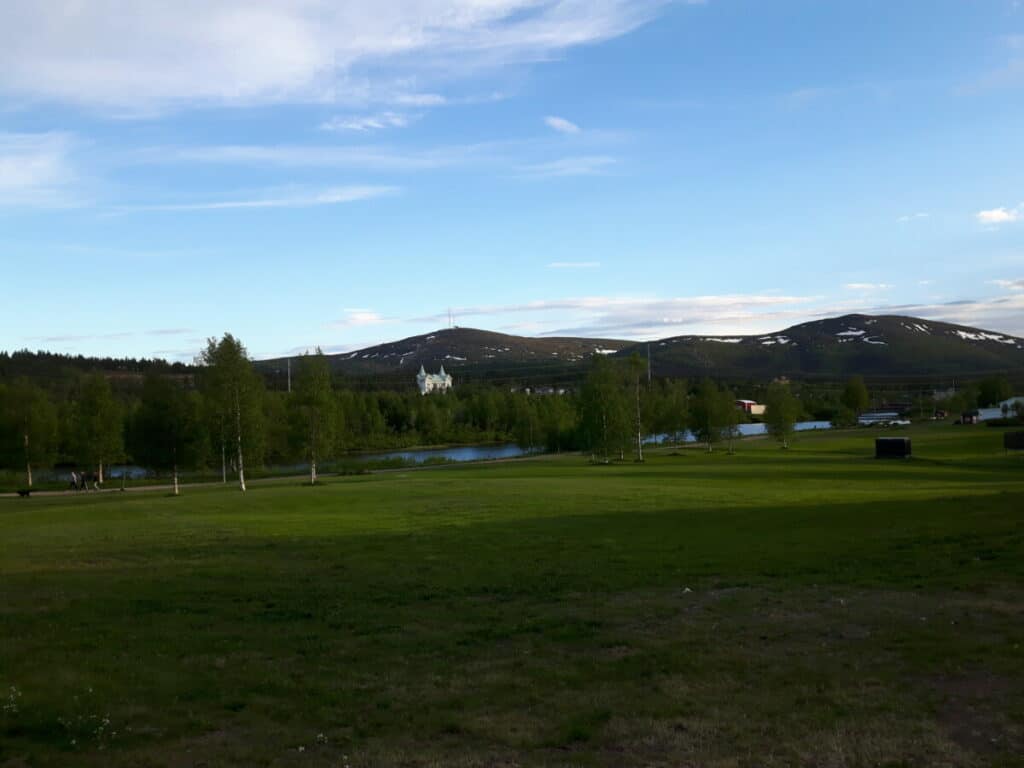 View of Dundret
The campsite is located in the middle of nature, near the Vassaraälv. The Dundret Mountains are nearby and from the campsite you have a beautiful view of this ski area.
Tip: Don't forget to bring mosquito repellent in the summer months. If you go early enough in the year it may not be necessary but better to be safe than sorry. So I was there in mid-June and had 3 different types of anti-mosquito with me. In the end it turned out to be too cold and the mosquitoes were not there yet. I saw only 1 mosquito during the entire trip and that was in Stockholm. People who went barely 2 weeks later had much more bothered by the mosquitoes and mosquito bites.
Nearby
Pin for later