Although we mainly associate saunas with Finland, the Swedes also love their bastu. Yes, that's what the Swedes call their sauna. Apart from the name, are there any other differences? Do you go naked in a Swedish bastu or do you keep your bathing suit on? This article zooms in on the etiquette in a Swedish sauna.
Bastu
Almost the whole world uses the Finnish word, sauna. The Swedes stick to bastu. That comes from badstuga (or bathhouse).
Don't feel like sitting in a mixed gender bastu? Or just looking for a place where you can take a seat with your company of the opposite sex? Whether the bastu is mixed or not is always clearly indicated. You will often find both options at larger wellness centers. For example, Ribersborgs Kallbadhus near Malmö has several separate saunas and one mixed sauna.
The birch twigs with which you tap your body gently or harder to activate the blood flows are typically Finnish.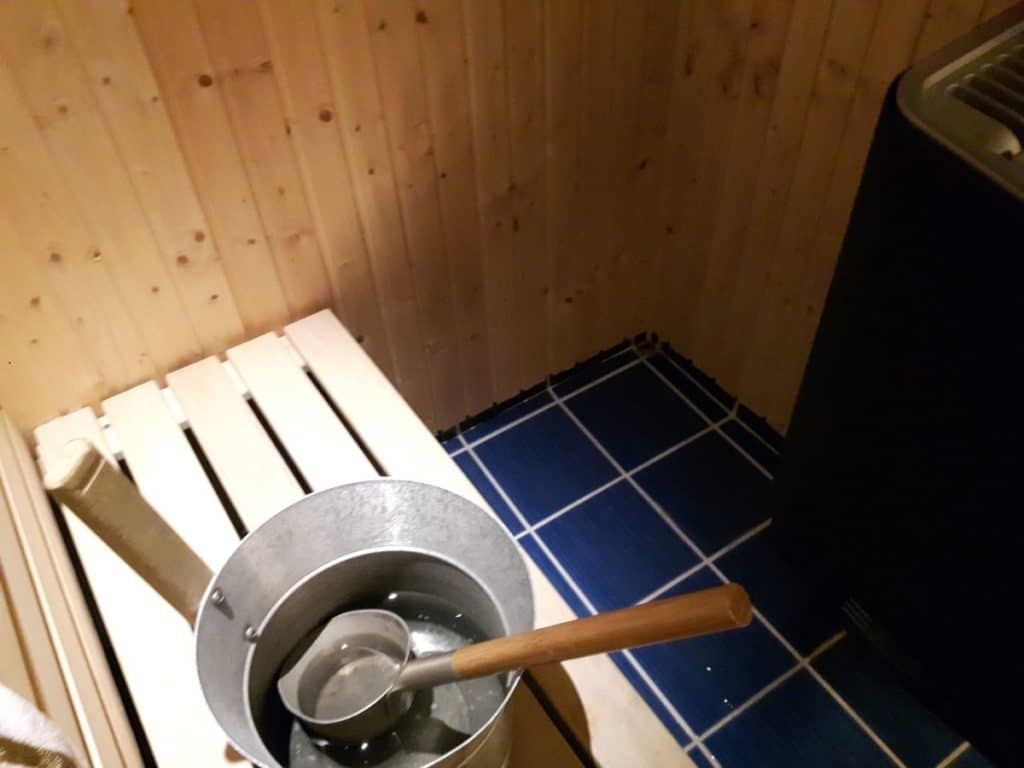 Naked in the bastu
Yes, you go naked in the bastu. You only bring a towel to sit on. It would be more hygienic to go to the sauna without a bathing suit, they once told me in Finland.
For most Swedes, 'naked' is not strange or abnormal. Whatever shape or sizes you have, in Sweden everyone is equal. So you should certainly not be afraid or feel watched if you go for the real Swedish experience and go naked in the sauna.
In certain cases you take bathing clothes or a towel in the bastu. Certainly in hotels that have international guests, there may be regulations in which they ask for bathing clothes or covering up with a towel. That way their guests who are not familiar with saunas or nudity in saunas feel at ease.
Not sure what to do? Wrap your towel around you and enter. You'll see what most people do and can easily adapt. And if you don't feel comfortable, you can keep your towel. But keep in mind that with your towel around you might get more attention than if you just sit naked 😉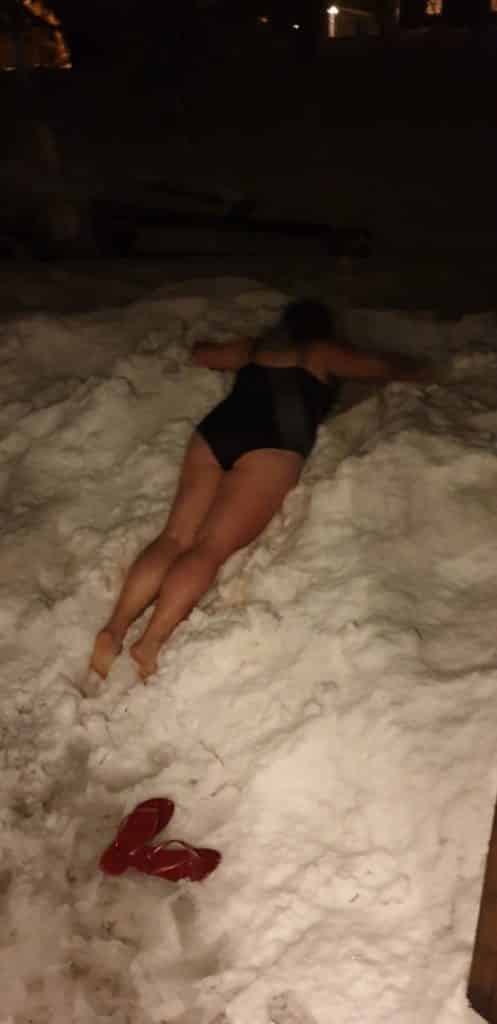 Ice dipping and snow rolling
There's no such thing as jumping into the cold water between your bastu sessions or even rolling in the snow. Your skin will tingle all evening. Really, give it a try because it is a thrill you will never forget.
If you want to dip in the lake (even if it is frozen, an ice hole opens opportunities) or 'jump' the sea to cool off, make sure you never do this alone! It is also better not to literally jump into the water, but get in slowly.
My personal tip: make sure you have something on your feet, especially in winter, between the bastu and the place where you want to jump in the water or roll in the snow!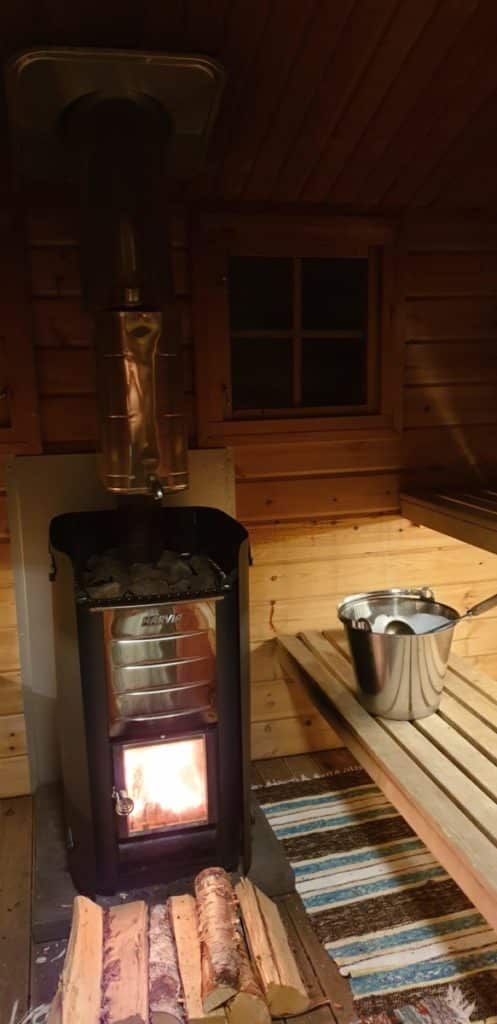 What to expect if you have a sauna for the first time?
If you planned a few hours of sauna, make sure you drink a little more water in advance so that you are well hydrated.
Always start your sauna session with a shower. Wrap your towel around you and enter the sauna. Sit on your towel and enjoy!
Are you not used to taking a sauna or are you not very comfortable with the heat? Then sit on the lower seats. The higher, the warmer. Do you still think it is too hot? Then get out of the sauna on time and give your body the time to cool down.
The more water you pour on the stones, the warmer the bastu will feel. Finns like to have their sauna hot. That's why they want the humidity to be higher than the average Swede.
In general, you spend about 15 minutes in the bastu at a time. Then you let your body cool down. This can be done by going outside for a moment, taking a dip in cold water, taking a splash in the lake or rolling through the snow. In between, give your body some rest and drink water. Then you can step into the sauna for the next session. You can repeat this a few times. A golden rule: take your time and don't rush, but enjoy!
What to bring?
2 or 3 towels: a towel to sit / lie on, possibly a towel to wrap around you and a towel to dry yourself off after showering.
Some public saunas have lockers where you can store your belongings. A small padlock can then be useful.
Most people bring something to drink. A plastic water bottle is more convenient than a metal one as this one can get very hot) but I also saw beers in the bastu.
Some also bring a book (if you go to the sauna alone, in a silent sauna, …)
Shower gel / shampoo for afterwards.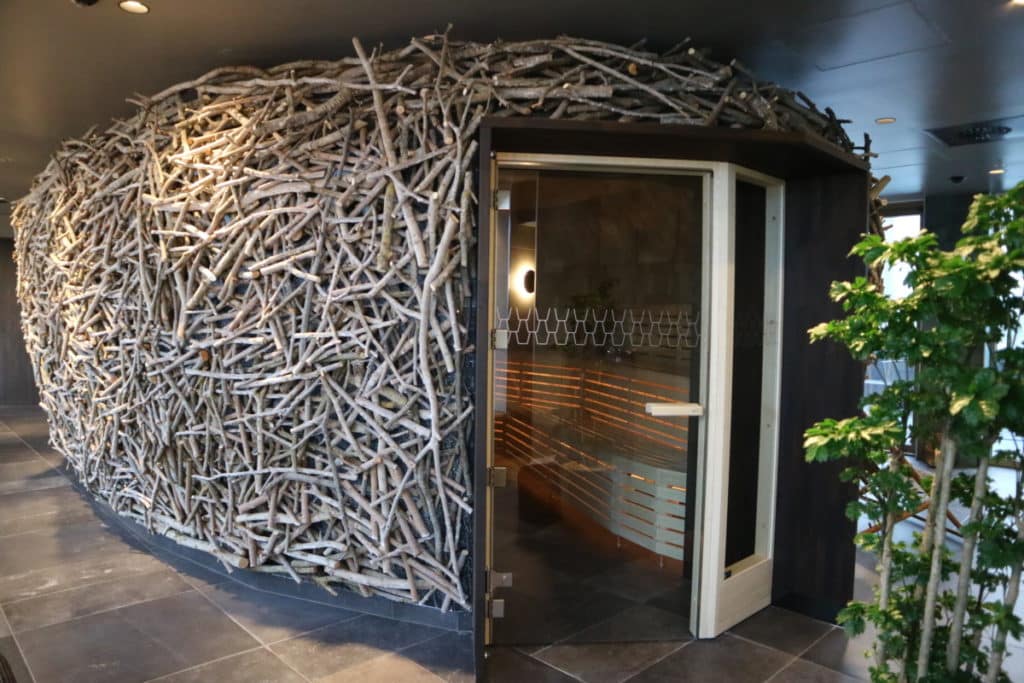 Tested for you
I also like to enjoy a Swedish bastu when on holiday in Sweden. Sometimes I visit the sauna complexes, other times I use the hotel's sauna. Below you will find a list of saunas that I have already tested and approved:
Publieke sauna bij Hellasgården
Hotel Tylösand
Granö Beckasin
Quality Hotel Lappland
Pin for later