Today I share a unique fika hotspot in Sörmland that I discovered last summer during a press trip. Strängnäs is a small town situated next to Lake Mälaren, and is especially known because of the Strängnäs Cathedral. If you are in Strängnäs, you should definitely visit Café Grassagården in Strängnäs. Not only because of the delicious cakes you can eat there (definitely try the kardemummabulle!) But also because of the unique historic nature of this place.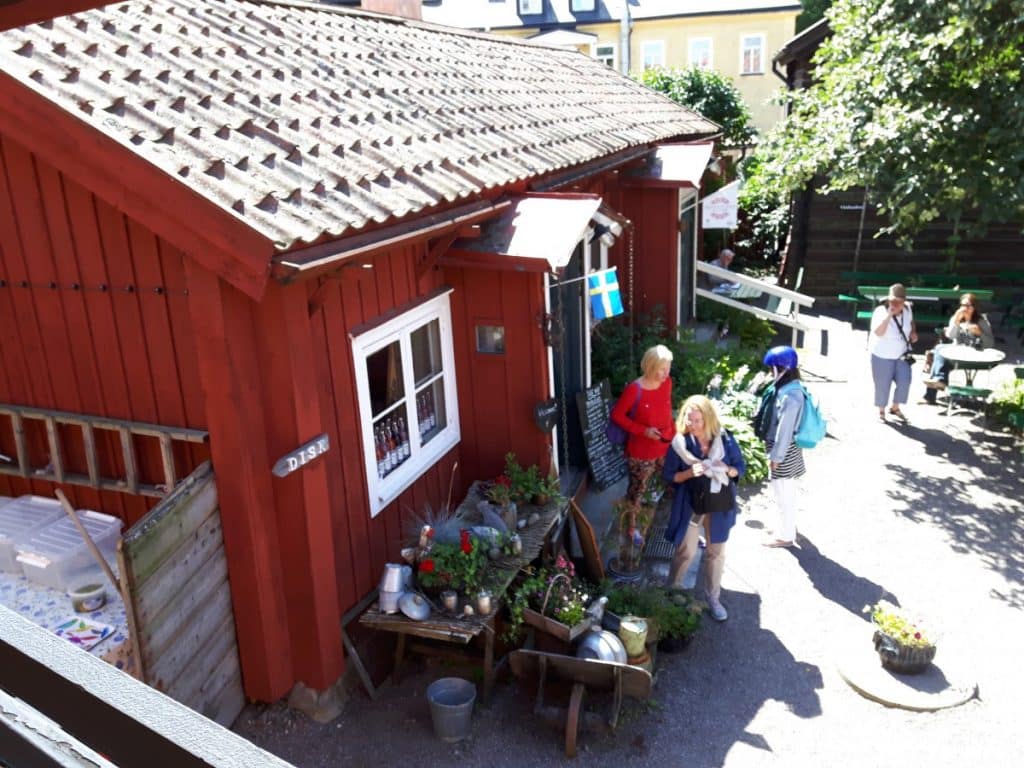 The history of Grassagården
In the old days castles were usually surrounded by farms that supplied the food for the castles and for trade. Most of these castle farms in Sweden have disappeared but in Strängnäs you can still find one.
The Grassagården name comes from the Grassa family who runned a tavern in the 17th century on this place. The oldest houses date back to the sixteenth century. Currently one of the houses is a museum, another is a café. They are real historical treasures.
In 1871 a big fire broke out in the town of Strängnäs and they decided to rebuild the city as to make a kind of promenade to the church but Grassagården could remain because a lot of people lived there. Thank god for that, because the cottages offer a unique look at what it was like to live in Strängnäs, almost two centuries ago.
Fika hotspot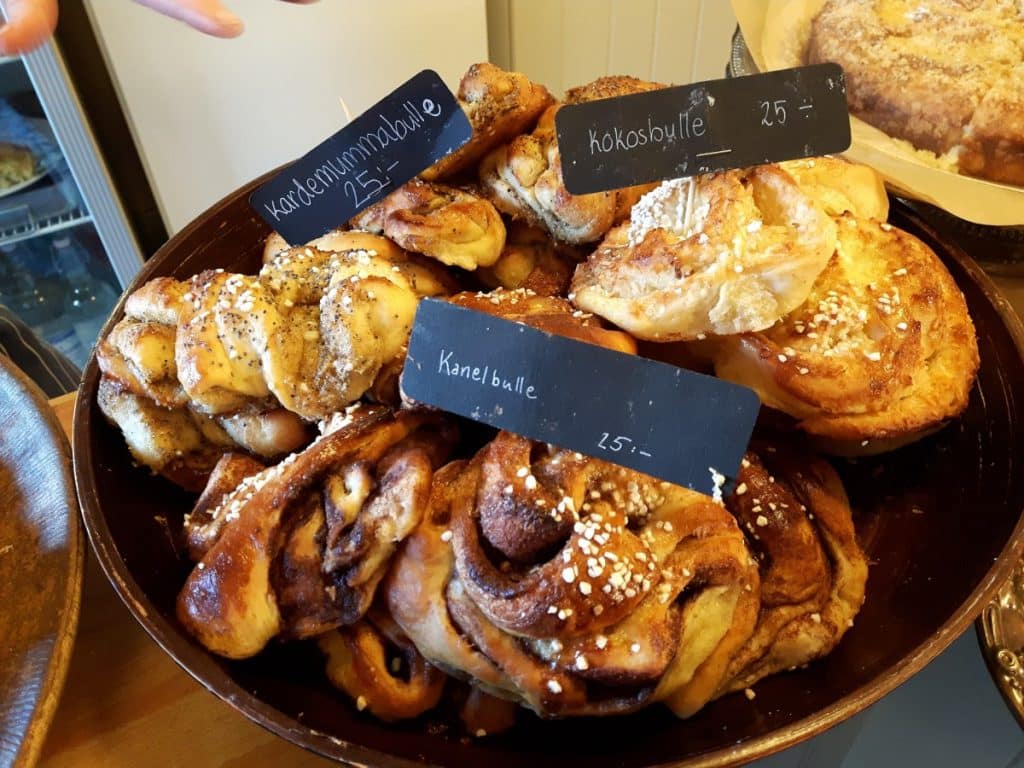 The tasty sweets at Café Grassagården are 'hembakat' or homemade by Magdalena and her team. You can taste the love with which the kardemummabulle and kanelbulle are made. It's not cheap but I thought it was worth every krona. Prefer something savory? Magdalena also serves some light lunches (salads and sandwiches, quiche and some daily specials). In the winter months it is cozy and warm at the fire place and in the summer months you can fully enjoy the sun on the sunny terrace. During summer there are also music and theatre events.
Café Grassagården: practical
Opening hours
Café Grassagården is open daily from 10:00 till 17:00.
How to reach Café Grassagården
Strängnäs is an hour's drive from Stockholm. Or take the train – Pendeltåget from Stockholm to Flemingsberg and from there to the station of Strängnäs. Café Grassagården is located at one kilometer of the station.
Adres: Kvarngatan 2, Strängnäs
In the neigbourhood
Roggebageriet
Strängnäs Cathedral
Visholmen
Pin for later