Feskekôrka is an indoor fish market in the Swedish city of Gothenburg where you can buy fresh fish and shellfish. There are also some restaurants such as the famous Restaurang Gabriel. Feskekôrka means 'fish church' in the local dialect. In the street you will sometimes see the name appear in Swedish: 'Feskekyrkan'. A must visit!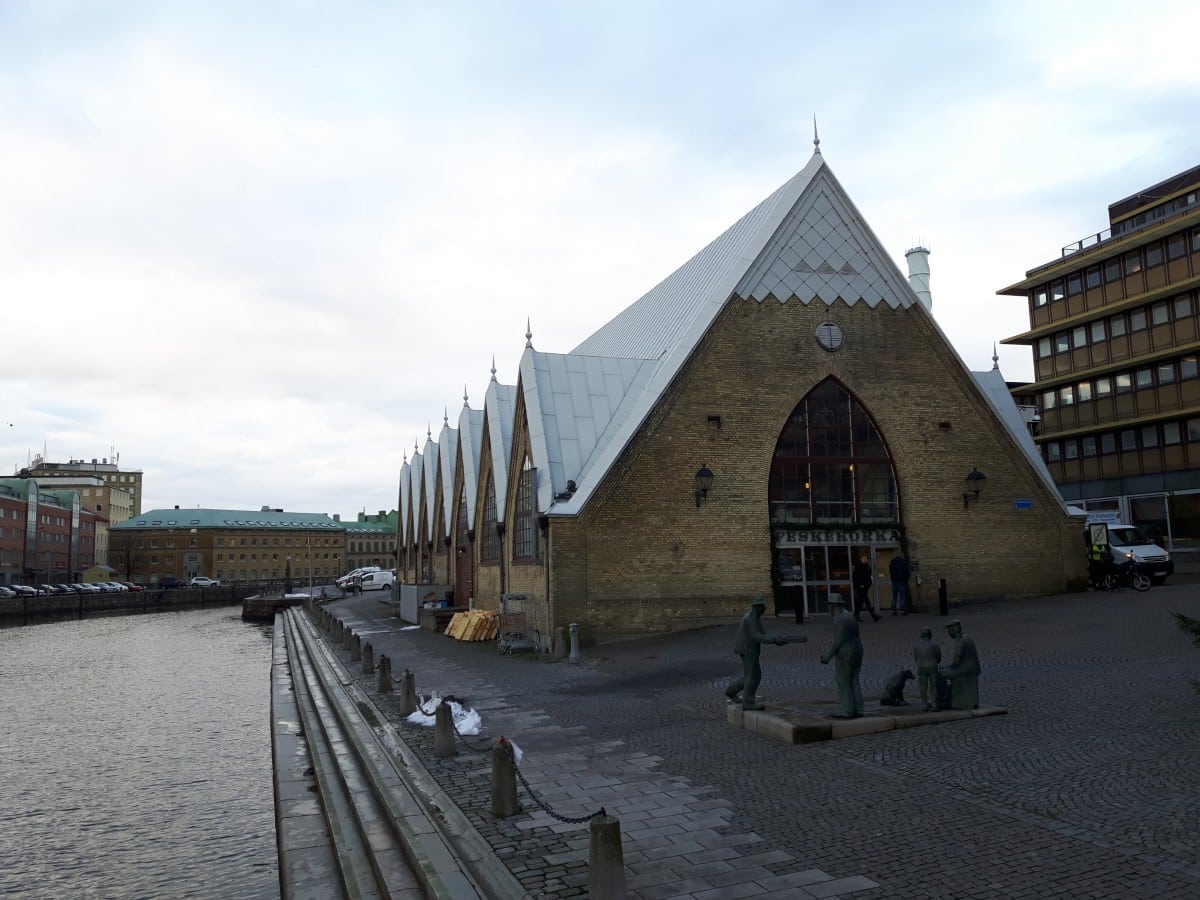 The Feskekôrka building
The fish church opened on November 1, 1874. City architect Victor von Gegerfelt wanted to build a hall without pillars. He was inspired by the Norwegian and gothic churches. The shape of the building quickly resulted in 'fish church' as ​​a nickname. Since 10 October 2013, it has been a protected building.
The building was originally the place where the fish auctions took place. In 1910 the fish auction moved to the new Fiskhamnen (fishing harbor) and the fish church turned into a food hall.
When you walk in, you will find fish stalls on both sides. There is a lot of activity going on. At some stalls you can buy tastings. Lunchtime is a good moment to visit Feskekôrka. You can have lunch there. At lunch, however, it can often be very busy because a lot of business people are having their lunch there too.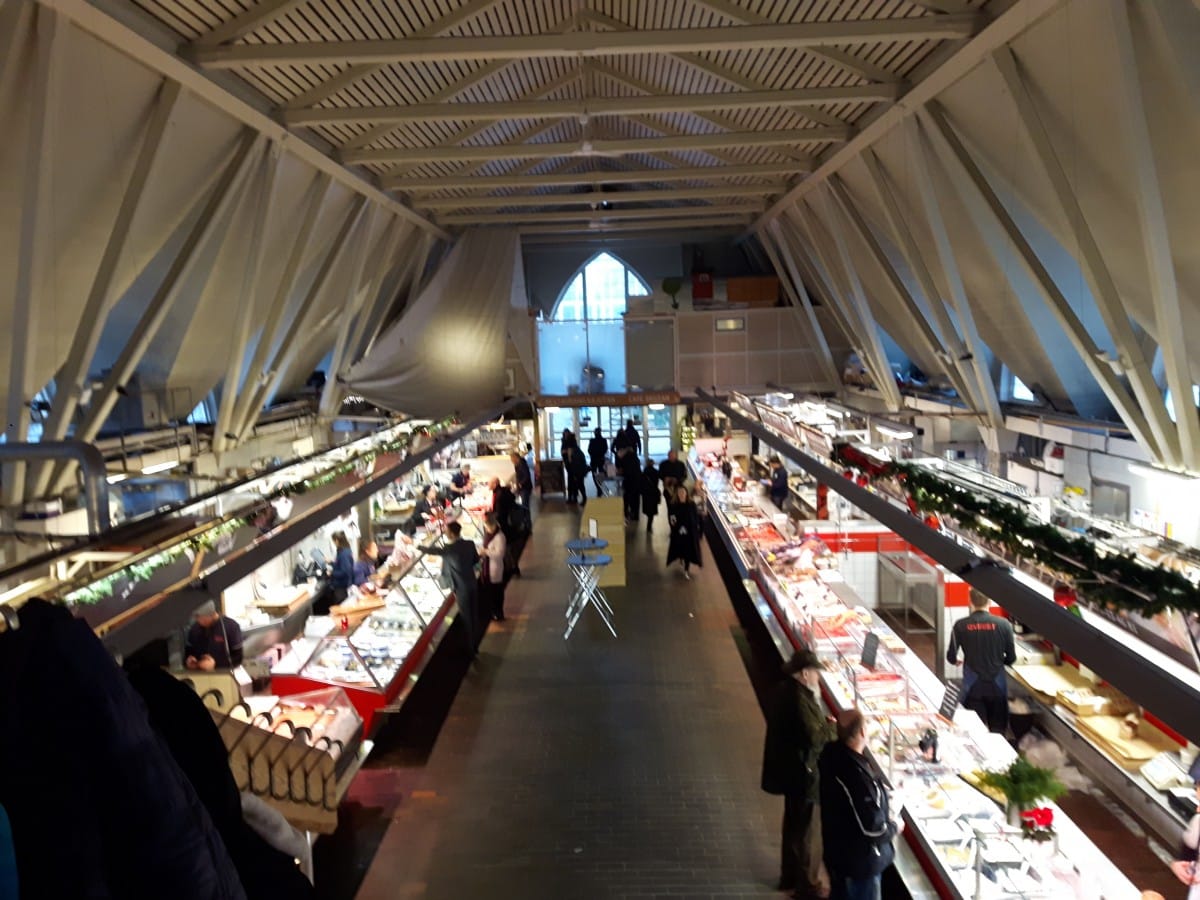 Feskekôrka: practical
How do you reach Feskekôrka?
You will find the 'fish church' just outside the city center of Gothenburg, in the Rosenlundsgatan, near the Rosenlundsbron (Rosenlundsbrugà). Our hotel Riverton was within walking distance and we passed the fishing church several times when we went to other areas.
Opening hours
Feskekôrka is open from Monday to Friday from 10 am to 6 pm, on Saturday from 10 am to 3 pm. The latest news and an overview of the stalls can be found on their (Swedish) website.