The metro in Stockholm is a great work of art. Art can be found in almost every one of the more than 100 metro stations. You could say that the art in the Stockholm metro, at 110 km, is the longest art gallery in the world. You can see works by more than 150 different artists.
They have been working on this unique art project since 1957. Every new metro station was immediately assigned a few works of art and they gradually took care of the older stations as well. Specialists can tell from the design of the metro station in which decade it was built.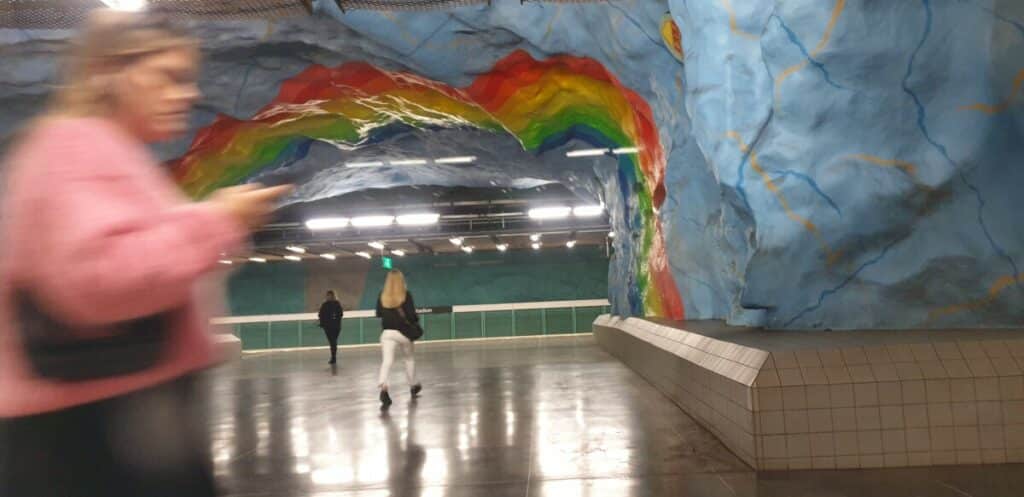 To be honest, this art in the subway often looks more impressive on photo than in reality. I had already passed a number of works of art several times and it was only when I recognized the spots on Instagram that I appreciated it more.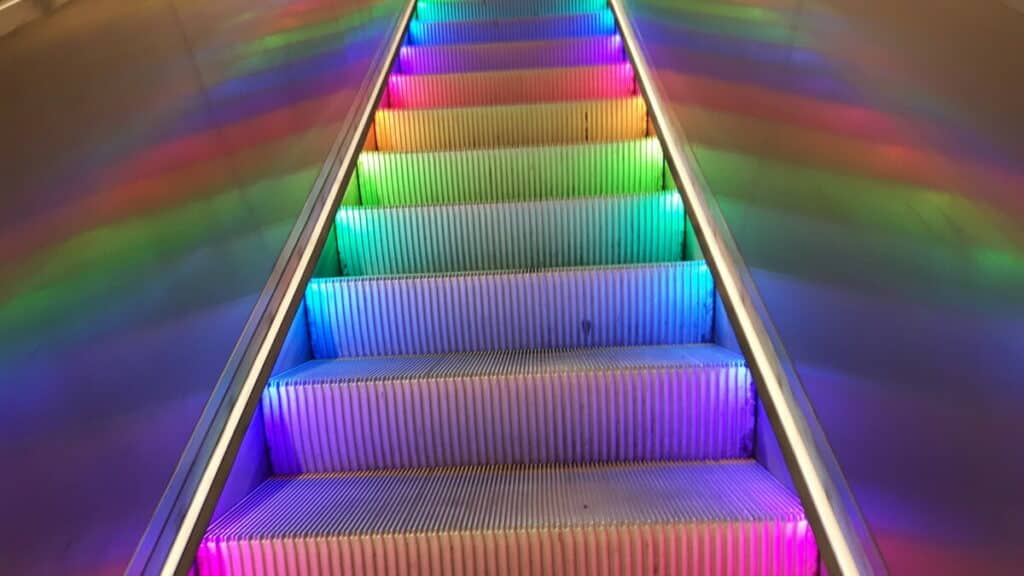 The highlights of art in the metro
When I'm in Stockholm, I try to do as much as possible on foot. Only for the sights a bit further from the center or if my feet are really tired, I take the metro. Because I wanted to see as many works of art in the metro as possible, I studied where the highlights could be found. Then I mapped out a route to see as much as possible with just 1 metro ticket. With 1 ticket you can travel 75 minutes. Cost: about 4 euros.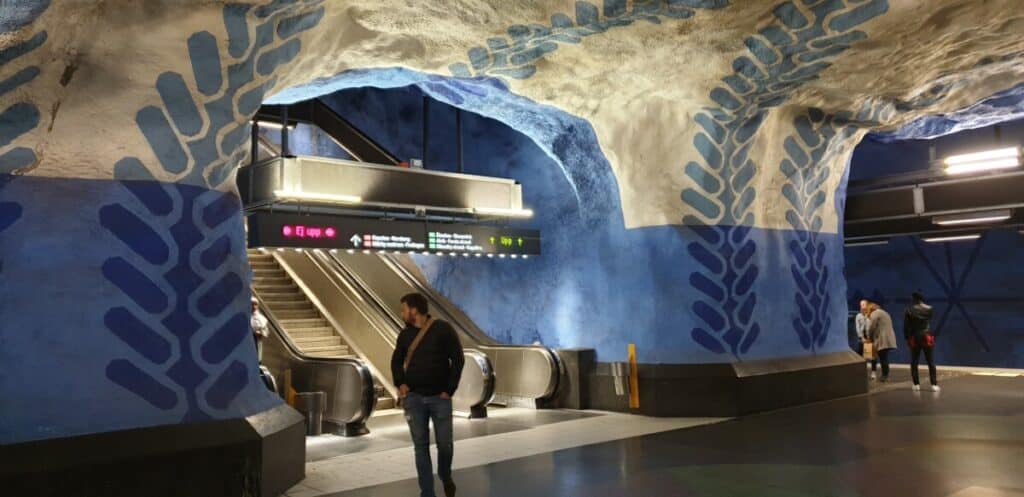 Start your journey in T-Centralen where you can see art on different floors. The ceiling with blue palm branches and workers can be seen on the level of the blue line.
On the red line, Stadion is a must visit. This station is close to the Olympic stadium of Stockholm and it is here that you can find the famous rainbow ceiling. Each color of the rainbow represents a continent.
The station of Solna seems to be on fire due to the fiery orange color. In Rådhuset, history takes the center stage. Both are along the blue line.
I finish in the metro station of Kungsträdgården (blue line). Various works of art can be seen here. You can even see the ruins of an old Malakös palace that was located here from 1643 to 1825. Save the best for last. Something like that.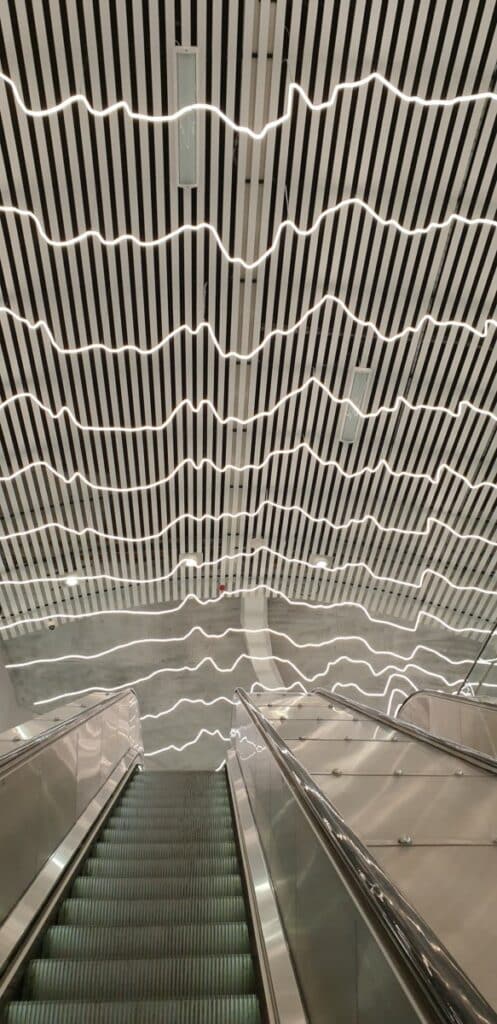 Guided tour in the metro
If you want to follow a free guided tour, these are organised all year round (Tuesday, Thursday and Saturday) in Swedish. In the summer months this is also in English. The tours start at 3 pm at the SL Customer Center in T-Centralen. You only need an entrance ticket for the metro. You can find all the info here.
Stockholm City
In 2017 Stockholm got a completely new metro line + metro station. Citybanan should separate the commuter traffic from the regular train lines. This new metro line (Pendeltåg) also included 2 new stations: Odenplan and Stockholm City. Stockholm City is located below T-Centralen, at a depth of over 40 meters.
When I went to Mall of Scandinavia and Barkarby Outlet, I took this Pendeltåg. Those who need to go to Arlanda (one of Stockholm's airports) can also depart from this station. Uppsala is also along this line. While waiting for the Pendeltåg, I took the time to photograph some of the 14 new artworks in Stockholm City.
Have you taken the metro in Stockholm yet? Which station is your favorite when it comes to metro art?
Pin for later