Kladdkaka is without doubt the best chocolate cake you've ever eaten!
If you've already tasted this Swedish chocolate cake you will confirm this wholeheartedly: nothing beats kladdkaka. It is also a very easy cake to bake! Yes, it is a calorie bomb but it's worth every calorie 🙂 I sometimes substitute the butter with yogurt and the cacao with the light version to reduce the calories but to be honest: nothing beats the real thing!
Although I am not really into chocolate (yes, those kinda people do exist, even in Belgium – home of the best chocolatiers), this Swedish chocolate cake is a delicacy I am never going to refuse. Writing this article is mouth watering. So yes, I will be baking kladdkaka this weekend! And I bet so will you 🙂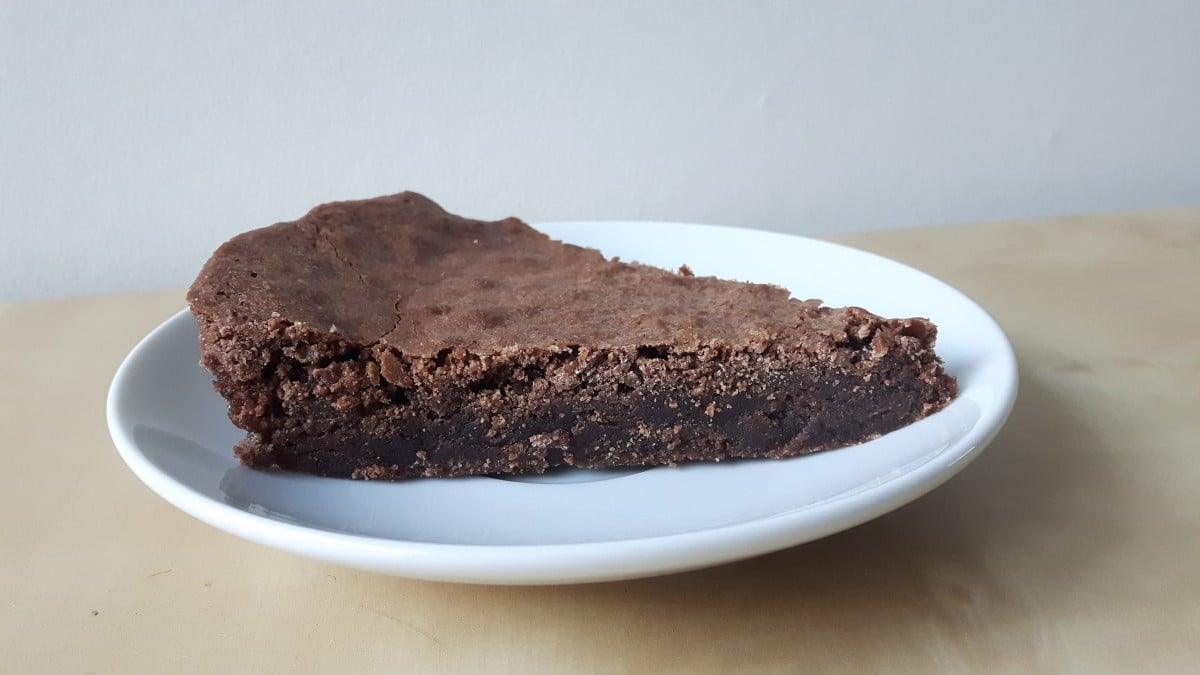 Ingredients for this delicious Swedish chocolate cake:
To bake kladdkaka you don't need a lot of difficult ingredients. I guess you have most of the products in your pantry or in your fridge. This makes it an excellent recipe for those relaxed sundays when all the grocery stores are closed and you are craving for something sweet!
What do you need for kladdkaka?
– 90 grams of flour
– 2 eggs
– 250 grams of sugar
– 3 tablespoons cocoa
– 100 grams of butter
– Vanilla sugar
You can alter the amounts if you want. Just multiply if you want to bake huge amounts.
How do you make kladdkaka?
Very easy, as I said. You just blend all the ingredients in a large mixing bowl!
Do your batter into a greased flat cake tin and put it in the oven at 170 °C for about half an hour. Serve still slightly warm, with some vanilla ice cream and whipped cream to top it off. Enjoy!
P.S. Looking for more Swedish recipes?