A few years ago I drove a snowmobile through Åre and the surrounding area. I wrote extensively about it (whether you need a driving license to drive a snowmobile, what to wear in terms of clothing, what it is like to drive a snowmobile,…). You will also find such practical information there. Today I want to show you some pictures of a snowmobile ride at Granö Beckasin.
At Granö Beckasin you can not only spend the night in a Bird's Nest, it is also the starting point for many winter adventures, like a snowmobile tour. We got warm overalls, warm winter boots and extra warm mittens. Then we got explanations about the snowmobiles and how to drive it.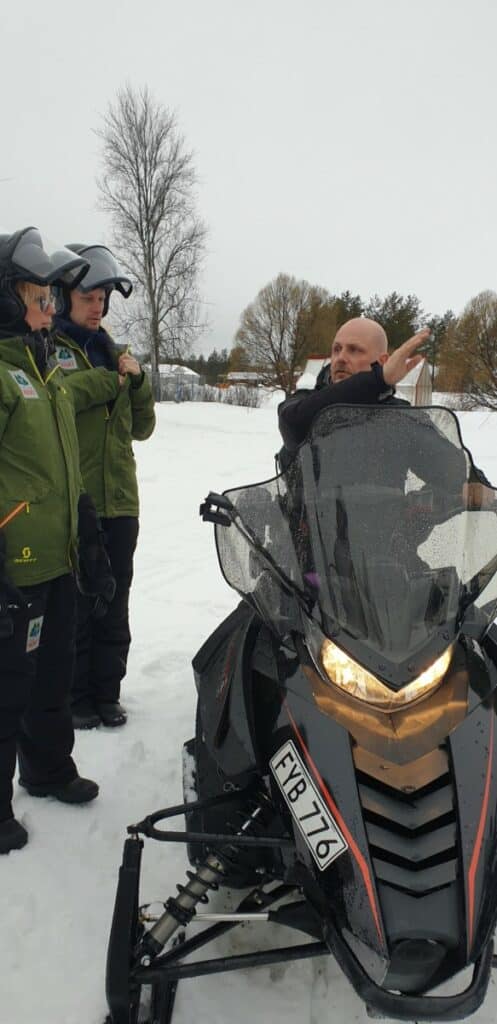 Snowmobiles
Snowmobiles aren't really for me. I knew that from last time. I was happy to leave the steering to my partner during this press trip to Umeå (February 2020). Last time I felt quite comfortable on the back, but this time I really wasn't.
Was it the tension, the steering or a combination, I don't know but I quickly felt nauseous. When we stopped along the way for ice fishing and then drove to the other side of the lake for a cozy fika, I was very relieved. It took a while before I could relax again. The surroundings were breathtakingly beautiful! So it was worth it, lol.
Ice fishing
I had already done ice fishing in Finland. Then none of our group caught anything. This time we had better luck. We made a few holes in the ice and started fishing.
Fika
Fortunately, a fika was provided with sandwiches and coffee, because to be honest, we wouldn't have survived if we had to do it with those few small fish. We need more practice!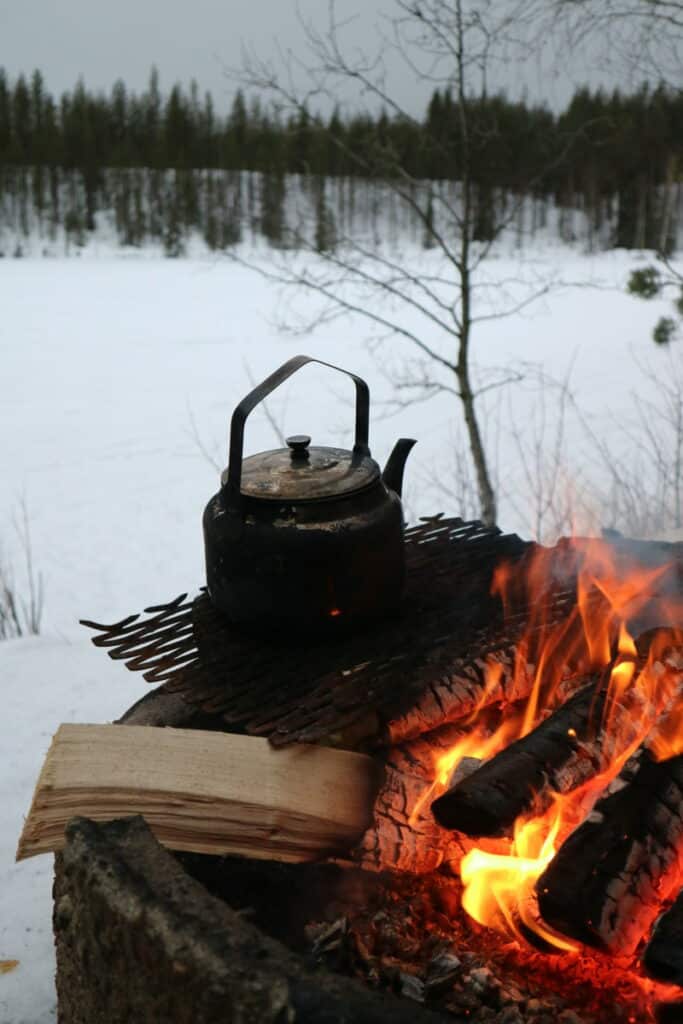 These are really the nicest moments in Scandinavia in winter: a fire in a snowy landscape and then something tasty to eat and warm up with coffee or tea.
Practical info: by snowmobile through Västerbotten
At Granö Beckasin you can choose between a 2 hour introductory tour or a half day tour (which we did) with a stop for ice fishing and coffee with a sandwich. Other options include an evening tour with the option to see the Northern Lights or a full day by snowmobile with lunch and ice fishing. Prices via the website.
Pin for later
Save this article to Pinterest for easy reference later!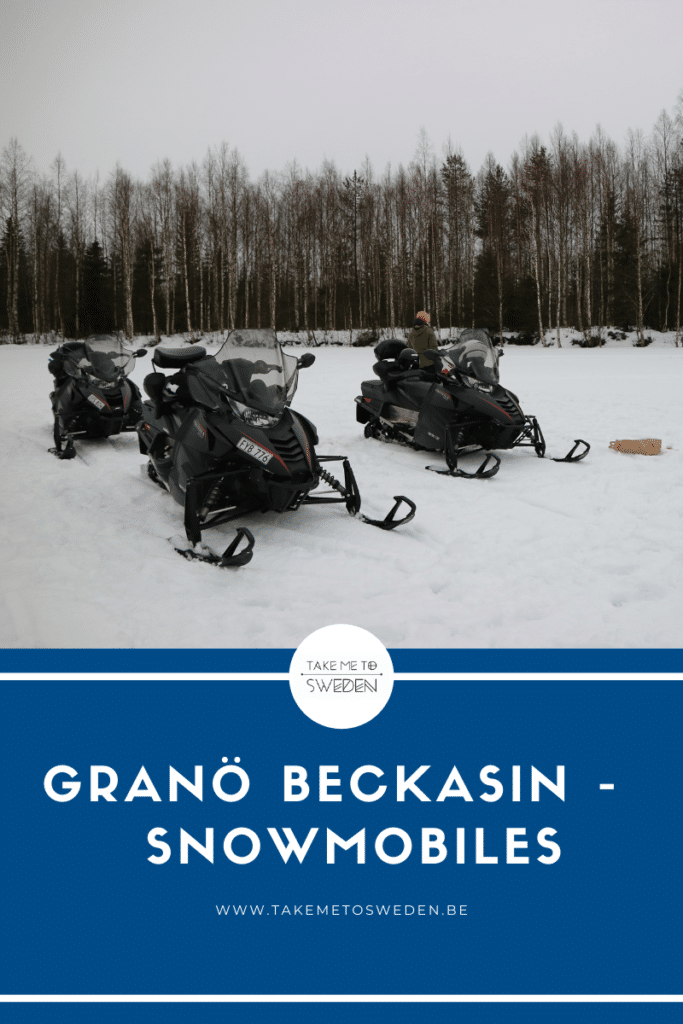 Special thanks to Visit Umeå